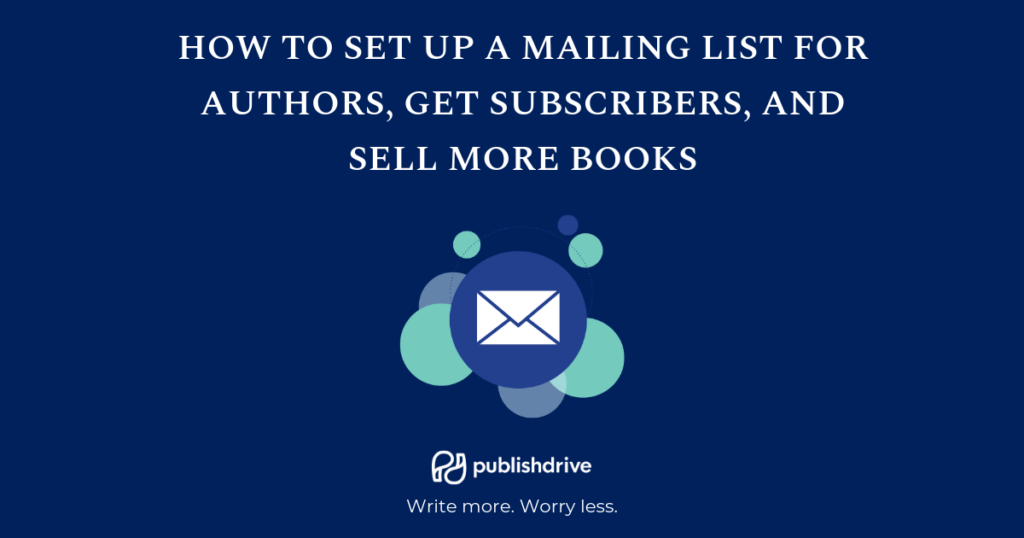 If you're a self-published author and you don't have a mailing list or newsletter set up, this should be your number-one priority.
Why is a mailing list so important for authors?
It allows you to directly target readers who enjoy your books, update your fans with new releases, and boost your leverage for professional collaborations. Trendy marketing tactics may come and go, but your mailing list will always remain one of your most powerful marketing tools.
Mailing lists do require an initial time investment to set up; once you've done the hard part, you can sit back and collect those all-important email sign-ups. This post will show you everything you need to know about:
Setting up a mailing list for authors

How to get more subscribers (even if you haven't published yet)

Using your mailing list to sell more books as a self-published author