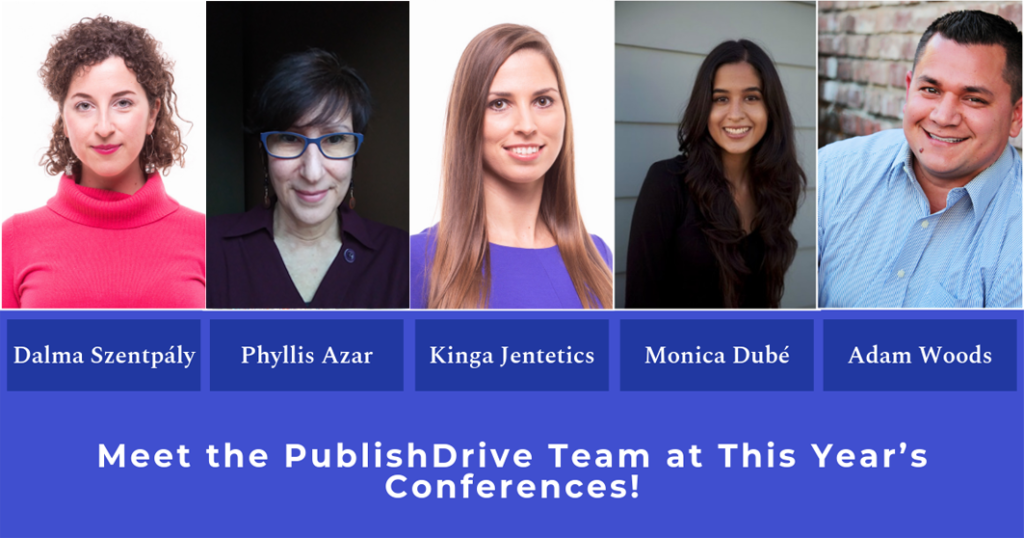 Writing conferences are essential to your career as an author: you can attend informative presentations, connect with like-minded authors, and establish important connections that may boost your career down the line. Our team is lucky enough to travel to writers conferences around the world every year, and we've seen first-hand how authors benefit from these events.
Do you have any writing conferences planned this year? We just finalized our schedule for part of 2019, and we'd love to meet you in person! Chatting with PublishDrive authors is one of our favorite things about attending conferences.
See if we're heading to a conference near you with the schedule below, and feel free to follow us on social media to keep in touch!
Kinga Jentetics
Adam Woods
Phyllis Azar
Dalma Szentpály
Monica Dubé