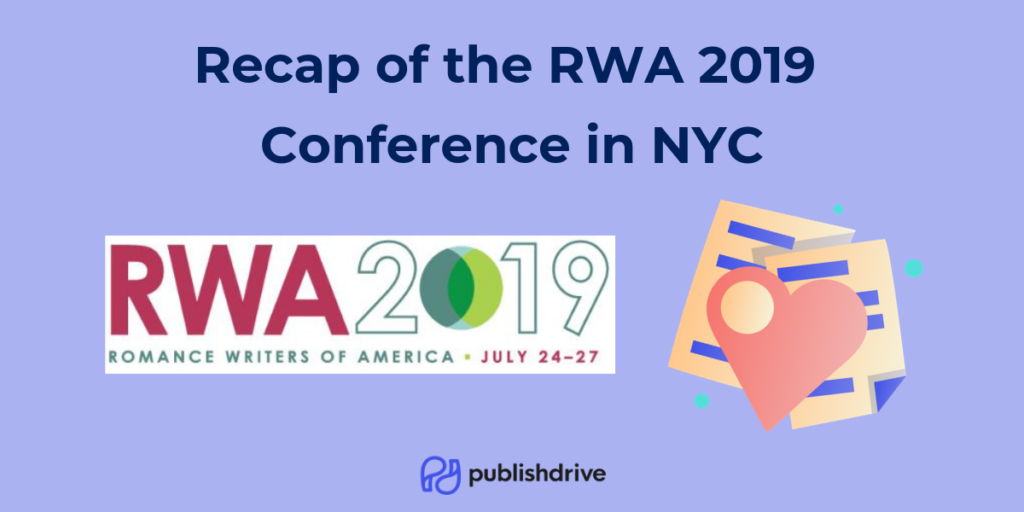 The PublishDrive team just wrapped up a week at the Romance Writers of America conference, which was held in NYC from July 24 – 27, 2019. 
Every year, the Romance Writers of America holds a conference for career-minded romance authors. It draws a diverse crowd, from high-profile traditionally published authors to newbies just finishing up their manuscript. 
For romance writers, it's one of the best conferences in the industry. You can expect:
Networking opportunities 

Educational panels and tools for professional development 

Interaction with industry professionals, such as editors, agents, vendors, and more.
If you missed RWA 2019, we've got you covered. Our recap will cover the highlights of the conference and share our insights gained from meeting dozens of authors.