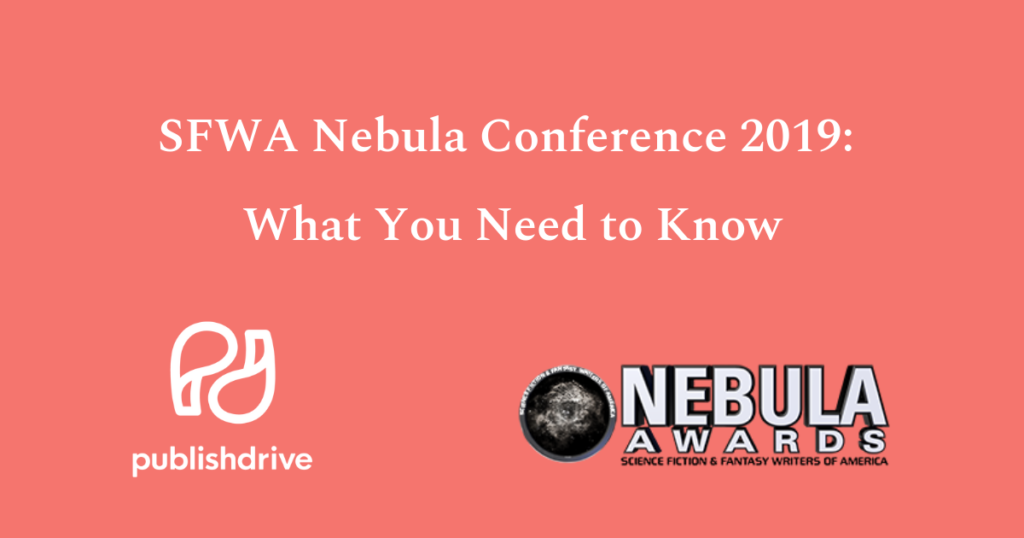 The Science Fiction and Fantasy Writers of America's 54th annual conference and Nebula Awards ceremony is just around the corner — and it's SOLD OUT!
If you've got your ticket, great! If not, it might not be too late. According to the conference site, you can reach out to the SFWA Events Team at events@sfwa.org to be notified when additional tickets are released. Visit here for more info.
For authors who are new to speculative fiction writing and have not yet joined a writing group or a formal writing organization, now is a good time to consider SFWA. SFWA is a non-profit membership organization that has been around since 1965, "empowering authors" and supporting and spreading the news about the genre "in the United States and elsewhere".
If you're headed to the SFWA Nebula Conference in 2019, check out our quick overview of the highlights and what we're looking forward to this year.