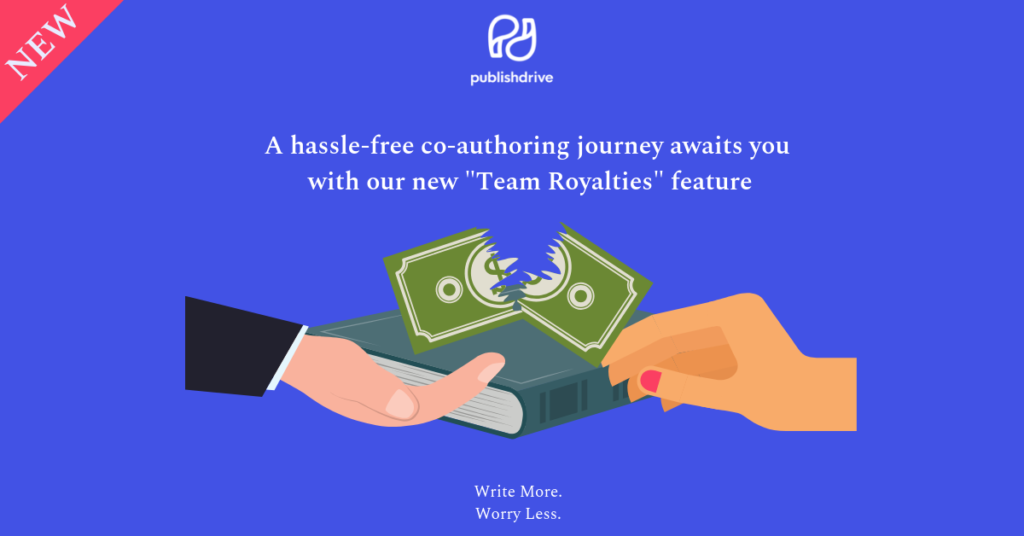 PublishDrive recently saw an increase in the number of romance and fantasy authors who signed up to our platform. Self-published authors within these genres frequently use co-authoring as a way to collaborate and share the writing workload.
After we had a chance to personally chat with these authors, we learned that they lacked something important: an easy, reliable way to split royalties for co-authors.
We're thrilled to announce we've released a new feature called Team Royalties, which makes it easy to split royalties between co-authors and other contributors.
Learn more about this feature below and discover how easy it is to get started with hassle-free co-authoring.