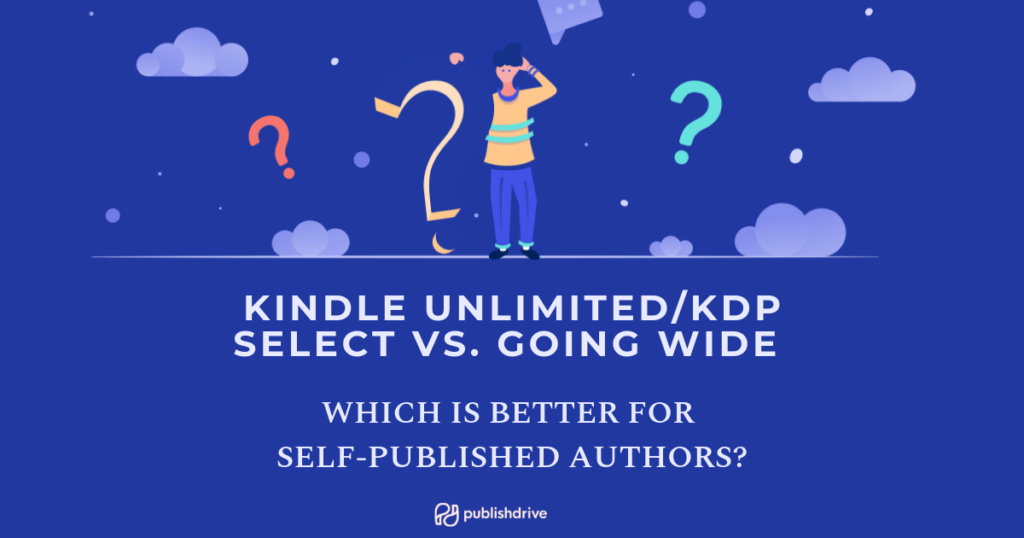 Indie authors are faced with an important decision when self-publishing ebooks: go "wide" or stay exclusive to Amazon?
Either side can argue that one is the better choice – and if you're a member of any online author forum, you've probably seen this go down first-hand! But there is no one-size-fits-all answer: it really comes down to your goals, preferences, the genre you write in, and more.
To help you understand these options, we're taking an in-depth look at the pros and cons of Kindle Unlimited/KDP Select and going wide for self-published authors.