Book Distribution Services Made Easy
Manage ebook distribution, plus print-on-demand and audiobook distributors worldwide. Publish everywhere with just one account.
We've Helped Publish Over 100K Books So Far!

Since 2015, we've helped indies maximize their royalties by going global and digital. In 2020, 18,000 authors got published through us (and boosted sales by 85%).
Have Multiple Accounts for Multiple Stores?
PublishDrive syncs all of your books across multiple stores in one place.
After signing up, you won't have to move all your books around. 
Our book distribution platform will simply make sure you can manage them from one place!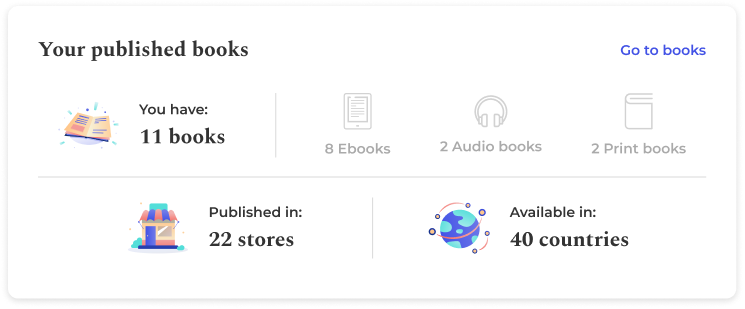 Tired of Messy Spreadsheets?
Track sales in real-time, generate reports, and discover trends with the friendliest analytics tools.
Not only are spreadsheets dry and bland, they require constant up keep.
Instead, see what's happening with your real-time book sales (including reviews and rankings) across channels. Generate reports, analyze trends, and more.
We make sure our authors can do all that with one account!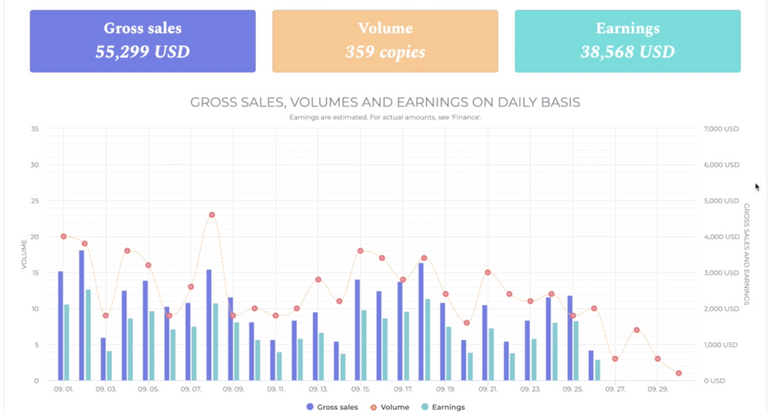 Need Help Marketing Your Book?
Enjoy our easy-to-use promotional tools for getting featured in stores, optimizing Amazon ads, and more.
9/10 authors find marketing their book harder than actually writing it.
Be your own digital marketer by using our suite of promotional tools to collect review copies, run price promotions, get featured in stores, optimize Amazon ads, and more.
All you have do is set your budget, choose your stores and let our software handle the rest.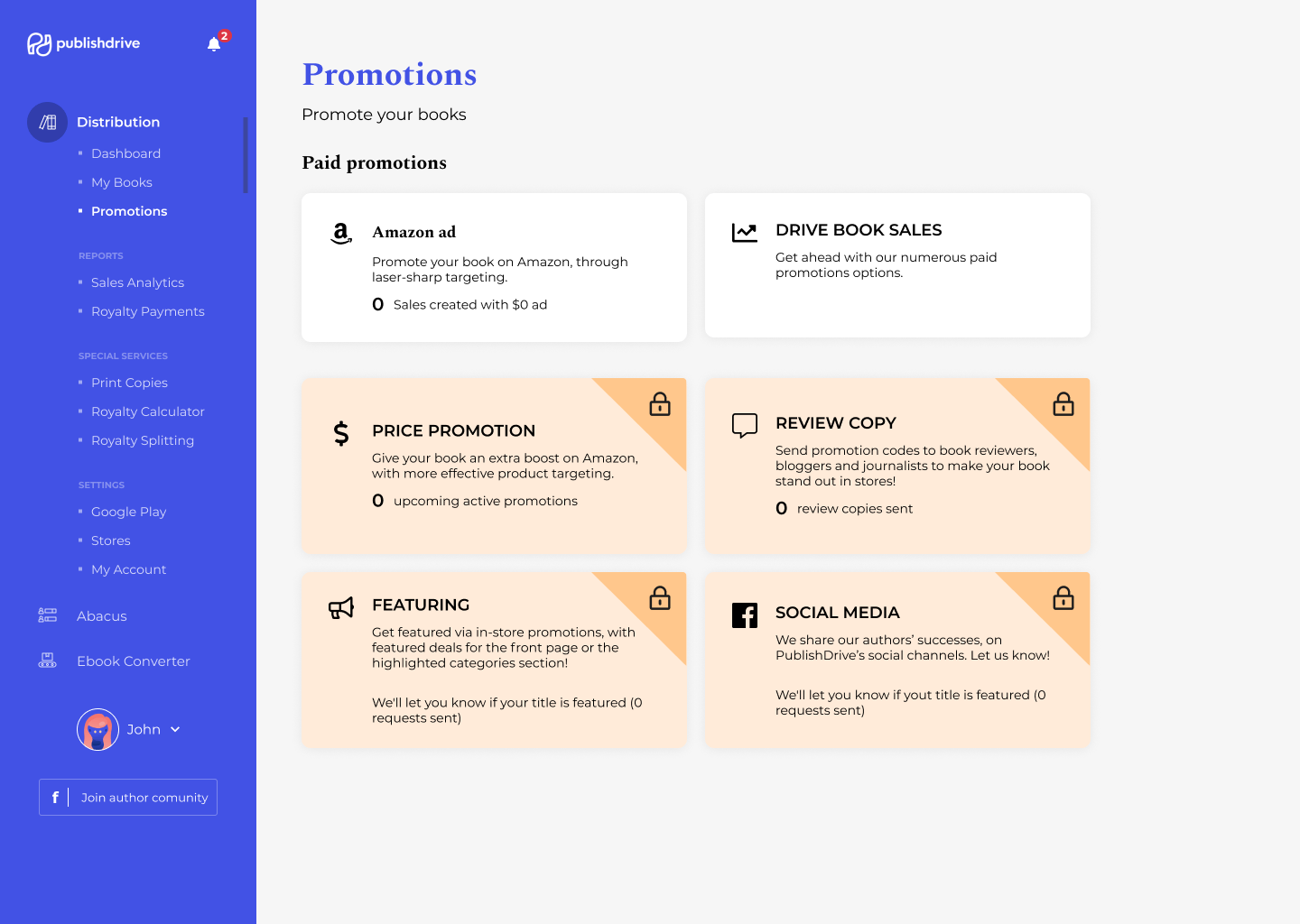 How Does Book Distribution Work?
Publish wide and earn, it's really that simple!
1. Upload your book file(s) to PublishDrive.
2. Set up your metadata.
3. Switch on the stores you'd like to sell to.
4. Submit your book for a quick review.
Once approved, we immediately send your book to bookstores
Sit back and allow PublishDrive to take care of your multiple revenue streams. Receive regular financial reports and get paid on time.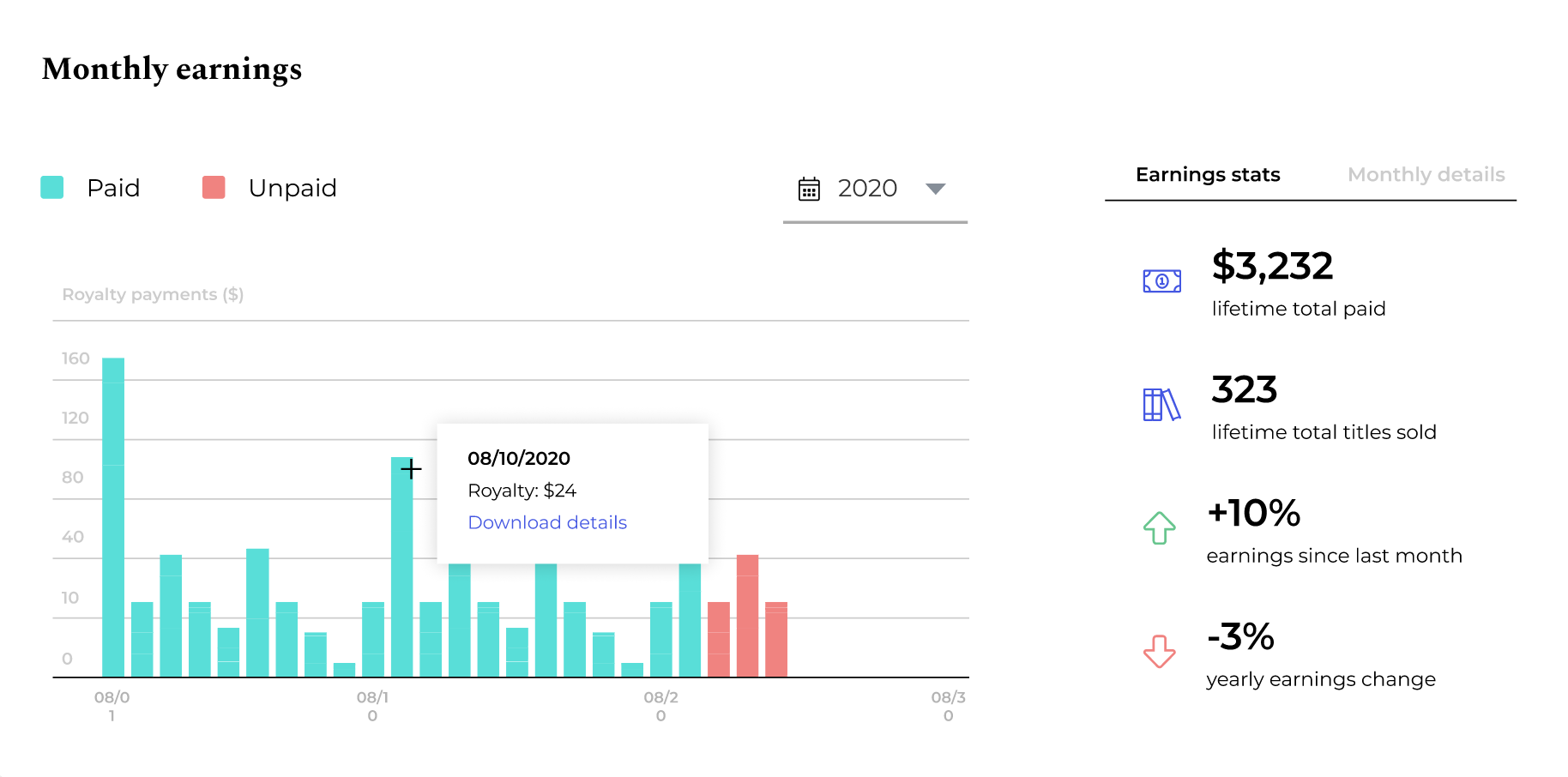 Unlike Other Publishing Houses and Companies, We Don't Take Any Commission
That means you keep 100% of your royalties (you deserve them!) Get started with global publishing to thousands of stores.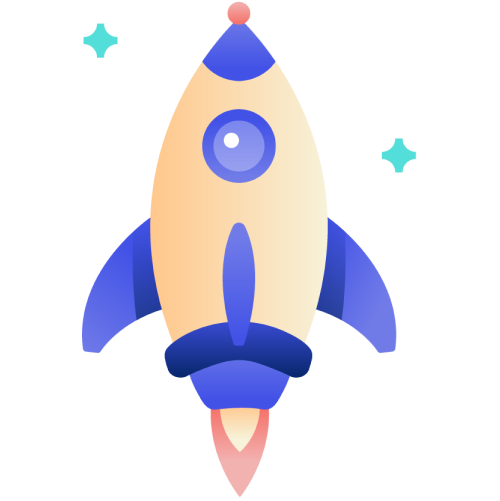 Sell Your Book To All Distribution Networks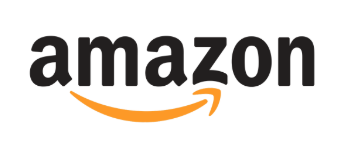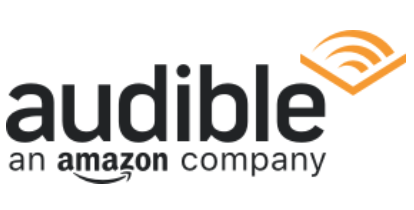 We go beyond the United States and connect you with readers across 100 countries. 
PublishDrive distributes to major online retail stores including: Amazon, Apple Books, and Barnes & Nobles.
Over 400 book stores and 240K digital libraries are part of our diverse and global network. We got print book distributors like Ingram, subscription services like Scribd, and libraries like OverDrive.
See our 400+ International Stores
Earn More With Ebook, Print, & Audiobook Distribution
Ebook
Authors selling digital books made 85% more in 2020 via PublishDrive. As ebooks dominate across markets, reach a potential of over 30M readers.
Print
Use print-on-demand for a more cost-effective way to get your book printed and shipped. PublishDrive makes it possible for markets like China, where indies sold 201% more print copies in 2020.
Audiobook
As the fastest-growing format in publishing, pioneer the space and meet a new audience of book lovers by selling audiobooks. From creation to conversion, our experts are here to help.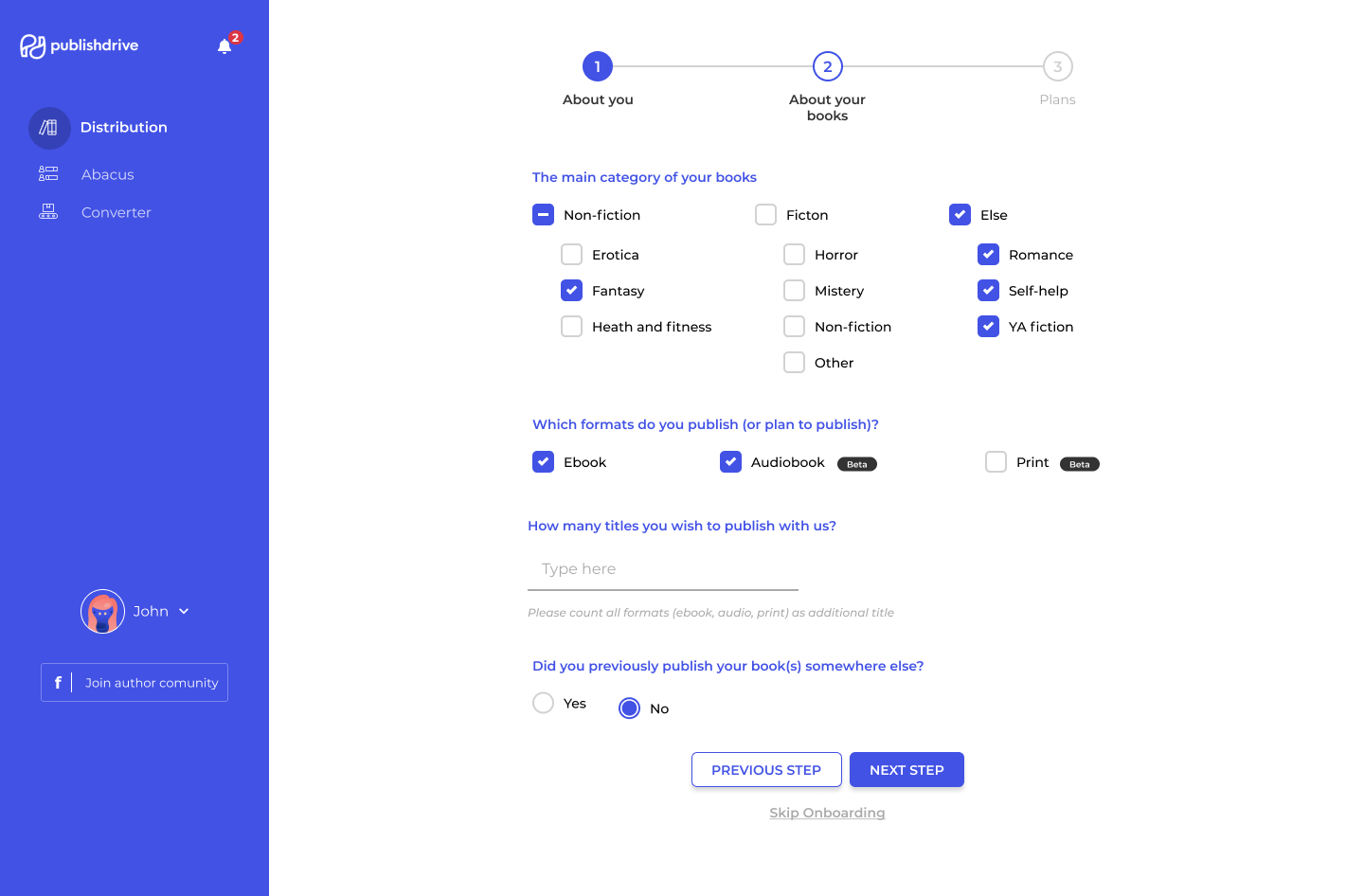 For all formats, the book distribution process starts with a simple upload!
Have a book ready to publish?
PublishDrive helps you reach 30 million+ people worldwide.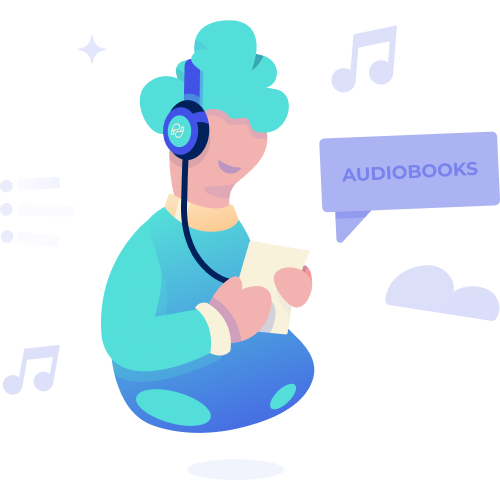 What Our Authors Say:
"It makes sense from a royalty-saving perspective to use PublishDrive for distribution. Why would I say no to taking home more royalties at the end of the day?! Couple that with the time-saving aspect since I can now manage all my non-direct stores in one place."
-Bestselling Author, Rachel Morgan
"Within 20 minutes of landing on the site, I had my account set up, my book uploaded, metadata set, and I'd hit publish. A member of PublishDrive contacted me with a potential copyright issue and helped me resolve it. Very soon my first ever book was on sale worldwide."
- Bestselling Author, Lee Gordon Miller
We've Spent Hours Researching and Compiling Global Book Market Trends for 2020.  
We're giving it all away for free! Just enter your details, and we'll email you our findings.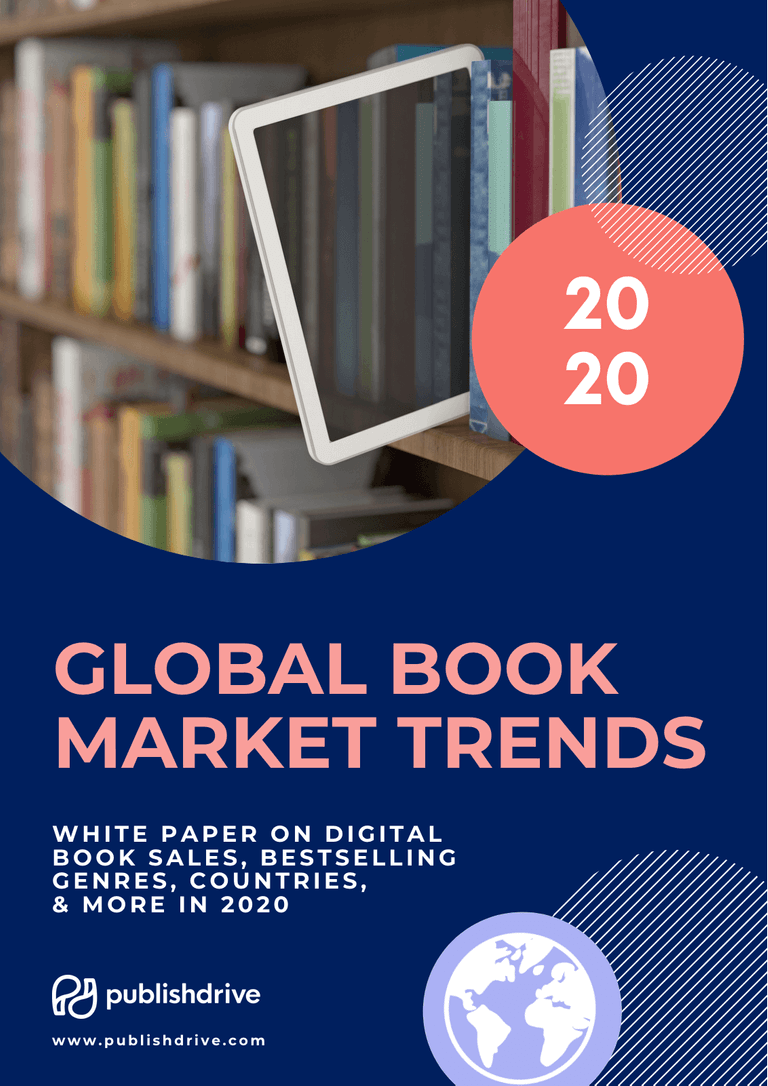 Why Now Is The Time To Publish
Digital books have been on the rise for the last decade. In 2020, the demand skyrocketed as more people sought at-home entertainment and education. Digital copies of a book and online solutions have been prioritized.
With PublishDrive, authors made 85% more sales than the year before. This digital boom is apparent across book formats, store types (from book wholesalers to small presses), and the globe.
The trend doesn't seem to be slowing down any time soon. In fact, every month we see positive growth rates for ebook, audiobook, and print-on-demand books. As traditional publishing struggles and the need for literary agents goes away, self-publishing proves to be a golden time for published authors.
Watch PublishDrive In Action
Our people save 23+ hours per, title per month, on distribution and administrative tasks. And we're determined to do more. We're not only a team of publishers but developers as well. We're building tech tools to help indies run their business with ease.
See our platform in action. ↓
Have Special Requirements?
Fill out the form and we'll get back to you immediately.