Digital Narration by Apple Books
As an Apple Books preferred provider, we are excited to offer authors and publishers the ability to create and sell digitally narrated audiobooks with low effort and no cost.
GET STARTED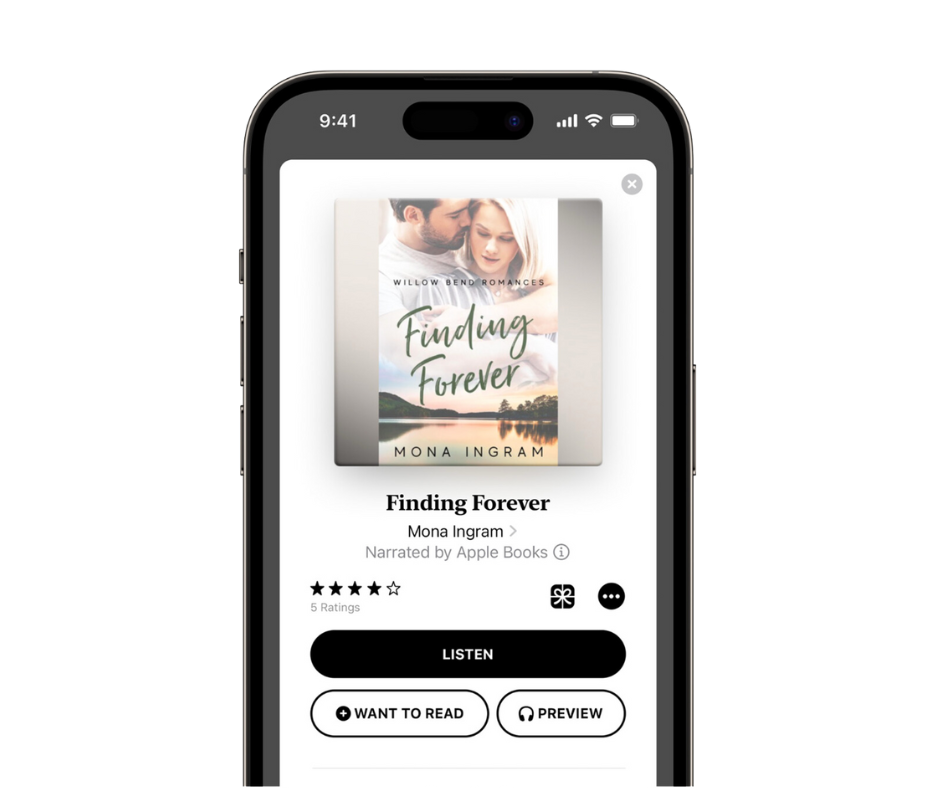 Audiobooks have been growing steadily in popularity with readers, but although audiobooks are an enjoyable and accessible solution to many book lovers, they can be costly for authors and publishers to produce. That's why Apple offers digital narration.
Apple Books digital narration brings advanced text-to-speech technology based on work by teams of linguists, quality control specialists, and audio engineers to produce audiobooks from an ebook file.
Apple Books digital narration is free to authors and publishers, making it possible to produce and offer audiobooks to meet the growing demand in the market.
Benefits of Using Apple Books Digital Narration
Free to use 

Easy to distribute to Apple Books and public/academic libraries

Wholesale pricing (includes pricing tier limits)

No restrictions on producing and distributing other versions of the audiobook

Digital voices created and optimized for specific genres: fiction, romance, mystery, thriller, or science fiction and fantasy, with more genres soon to be available
Get Started with Apple Books Digital Narration
Produce and sell your own high-quality audiobook using Apple Books' digital narration service.