Book Marketing
Free and Paid Book Promotion Services To Check Out in 2023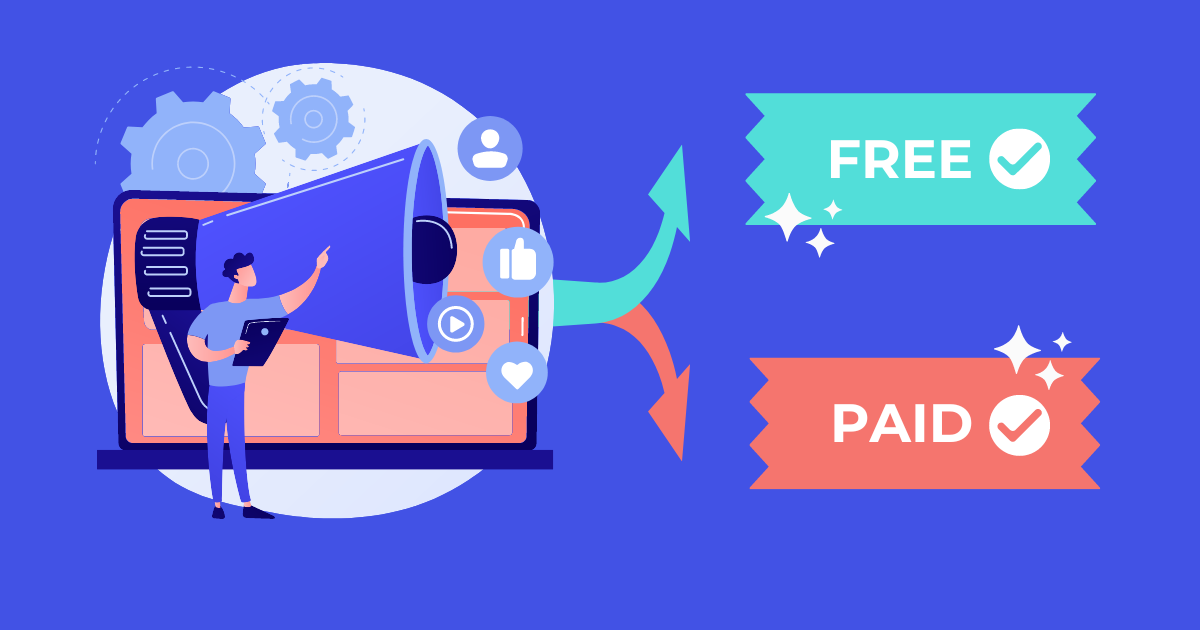 Publishing your book(s) is not the final step of the process. You need to promote it to increase its discoverability and gain more readers.
You can do it through a well-defined book marketing timeline, which may include seeking out a few websites that offer free or paid book promotions.
Here's a list for your to get started.
Free Book Promotion Services
This is a list of book promotion services where you can submit your book for free. Most of them also have paid promotion options if you want to get your book featured in more places.
Check their requirements when submitting your title. This is because most of them require your book to be on sale, sometimes heavily discounted or for free.
Paid Book Promotion Services
With this book promotion services website, you won't get a free listing. Every submission costs, but it will nonetheless promote your book in front of many readers. Make sure to check their requirements too.
Get on Book Promotion Service Websites with PublishDrive
To have your book promotion featured on book promotion service websites, you first need to have your book published. Obviously. 
What if you could publish and promote your book from the same place, to top book promotion services?
With PublishDrive, you can easily self-publish, distribute and market your book under one roof.
We partner with Written Word Media, where authors and publishers can run their book promo. 
Written Word Media has multiple book promo sites with a significant amount of potential customers you can reach.
The best part is that you can have your book featured in their newsletter for free through PublishDrive.
Here's what WWM offers:
How to get featured by Written Word Media with PublishDrive
You can get featuring opportunities with any book promotion services from Written Word Media, depending on your book promo (free or discounted).
Here's how:
1. From your dashboard, go to Promotions > Featuring.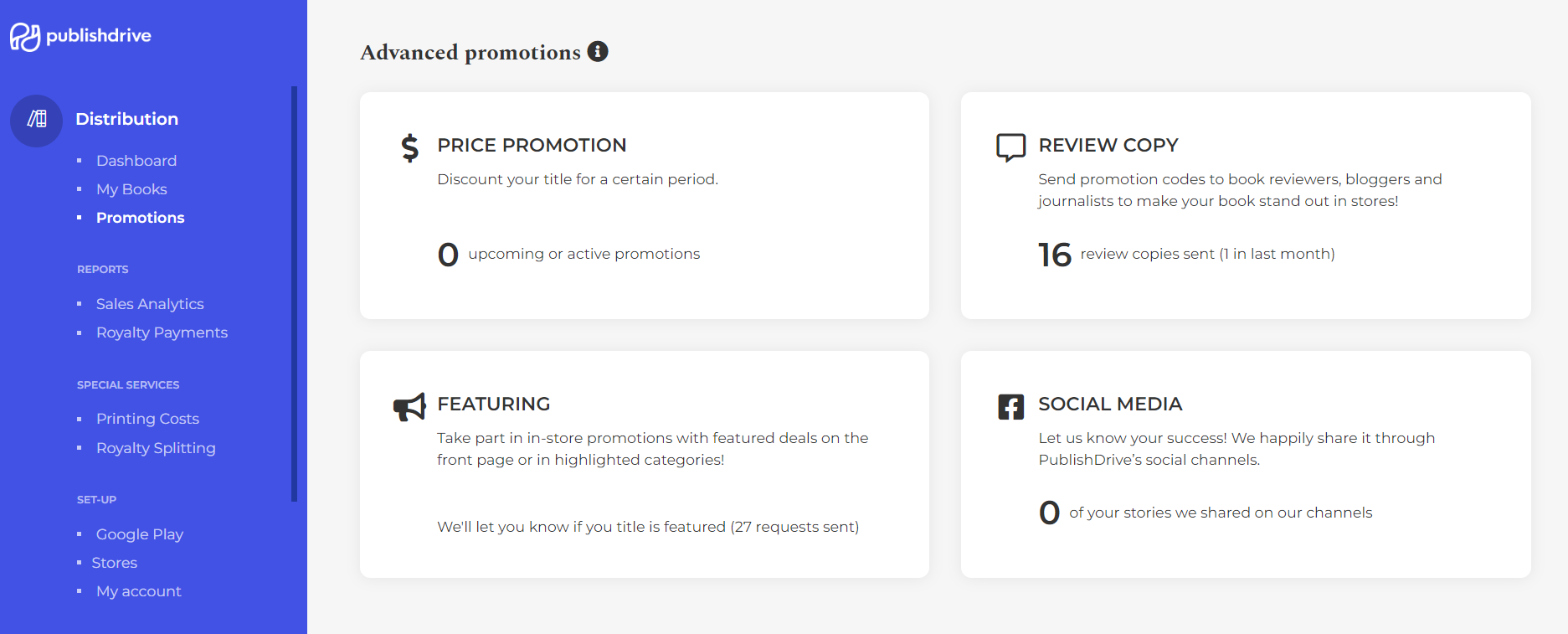 2. Select the place you want your book to be featured. Before that, make sure your book is distributed to the stores mentioned on each book service website.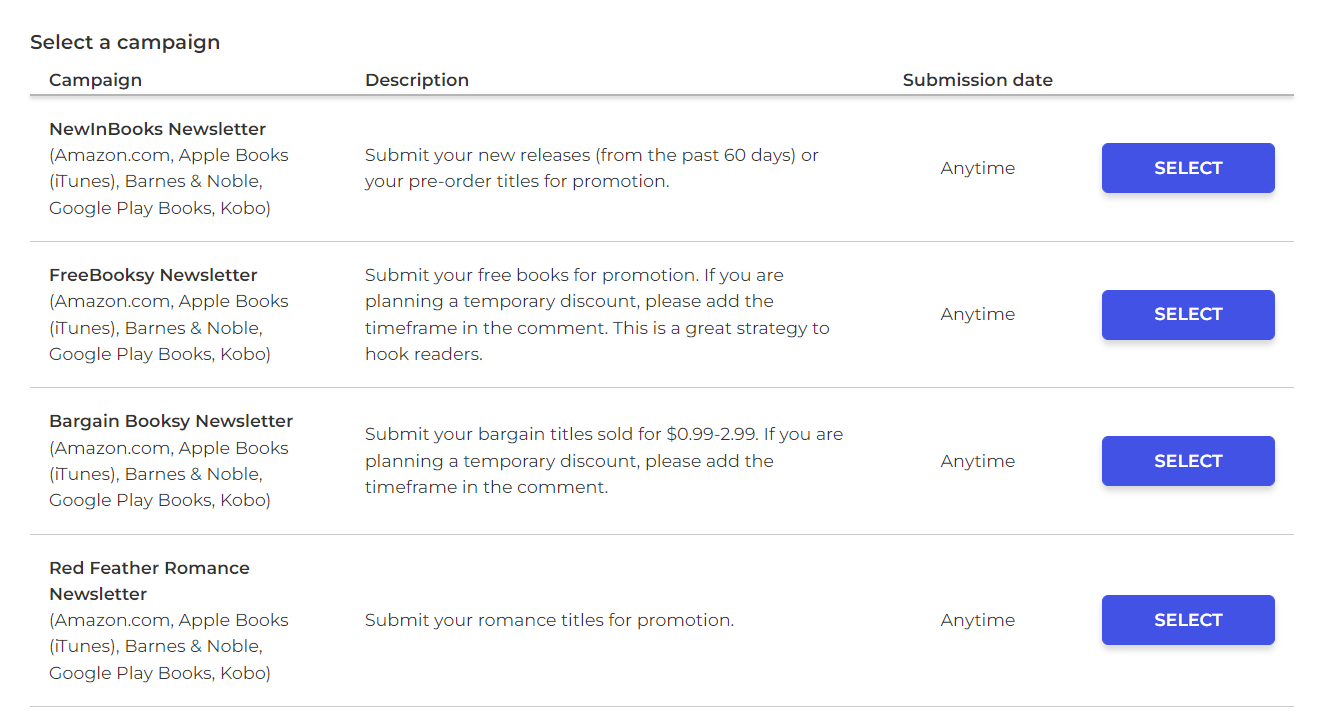 3. Select your book and add a description.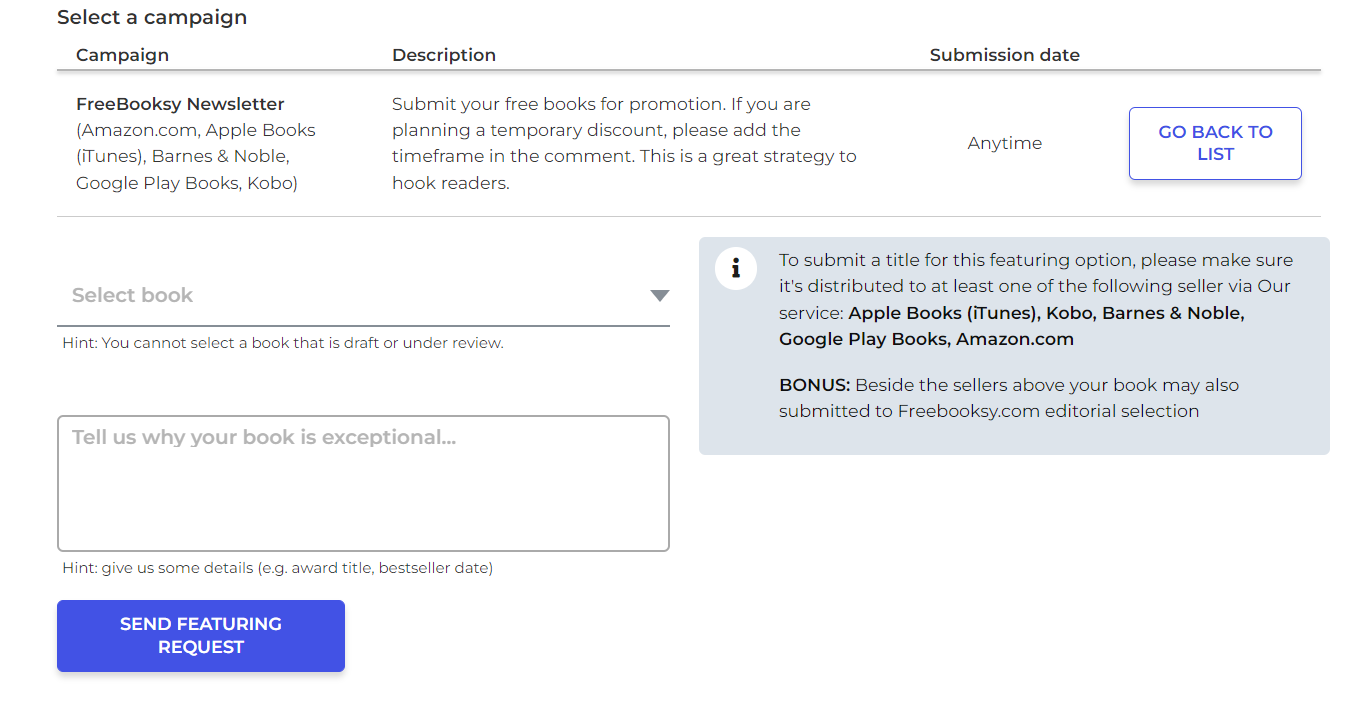 4. Wait for the submission approval. We'll send you an email with the details.
Conclusion
A website focused on book promotion services can significantly help you with your book sales. Given the number of subscribers to each newsletter I mentioned, more people can find out about your book each time you run a book promo.
If you wish to make the entire process easier, you can publish, distribute and promote your book with PublishDrive. Besides the featuring opportunities, you can do so much more to market your book. 
Give it a try.