Book Marketing
How to Create a Waitlist For Your Next EBook? [Decktopus]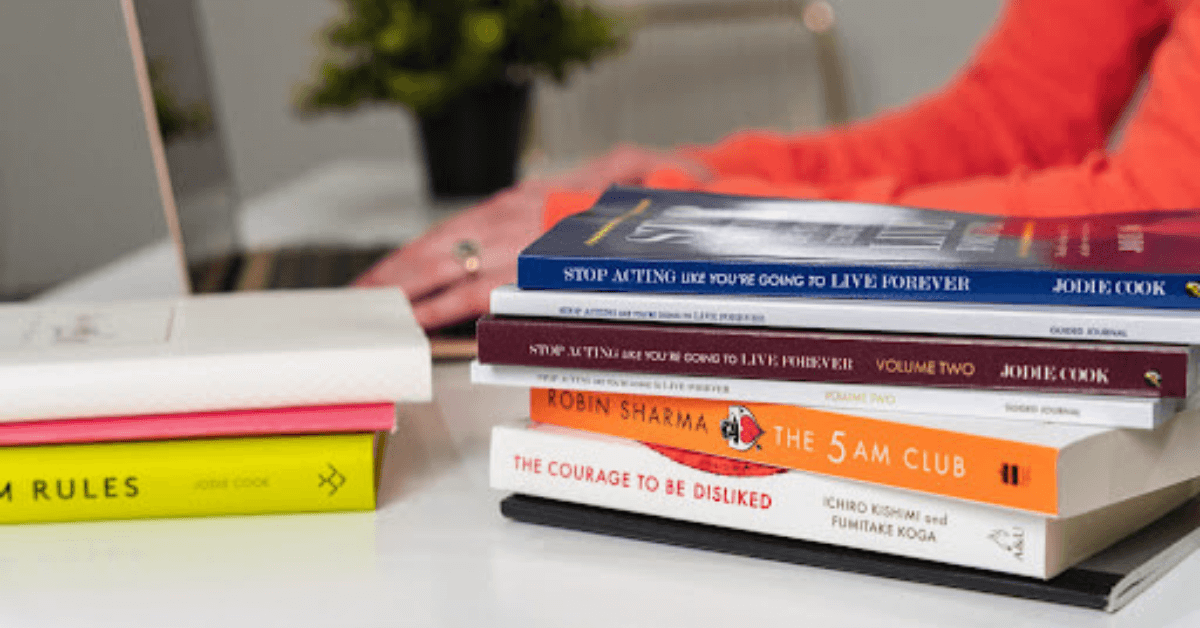 Do you have an ebook that is ready to be released, but are you unsure about how to promote your book? You could try using a waitlist. A waitlist is simply an email list where people sign up for the opportunity to purchase your book when it becomes available.
With this strategy, you can build anticipation and grow awareness of your product before it's even released! But don't just tell them what they're getting into - give them something valuable first. To learn more on how to create a waitlist for your next ebook, continue on reading because our partner Decktopus has the answer! 

The blog post will cover topics including how to set up a waitlist, why you should use one in the first place, and what are some of the benefits of having one.  If you're interested in learning more about this topic, read on!
Why Create A Waitlist?
It's a fact that COVID boosted ebook sales in 2020 and this peak is nothing to be surprised by. The market showed its presence for many years and people have started creating and selling digital products for a while now. Not only ebooks, but also various templates, checklists, and guides were getting popular on platforms like Etsy, Canva, personal brands, and so on.
So the question is: Is it safe to assume that now, it's easier to publish a book than ever before? Yes! Thanks to tools like PublishDrive there is no need to struggle with finding a publisher, pitching a story, getting approval, and spending lots of money.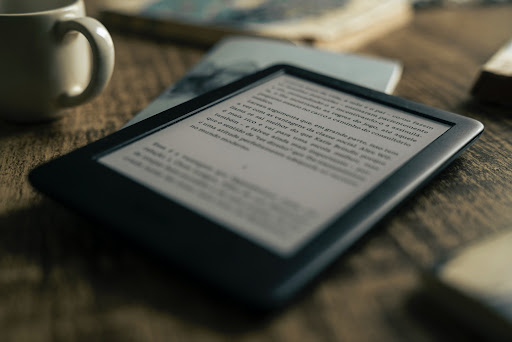 But even that these steps are easier these days, still selling an ebook is as hard as selling a book in stores. Because we live in a digital world where billions of content is created every day. How will a random person know that your ebook exists? The answer is by creating a
book marketing strategy
to launch.
Launching is a term often used in the business industry where people launch campaigns, products, etc. But that is the deal; treat your ebook as a business not just as a useful resource. To monetize the content, you should always implement a strategy even before publishing it. That's why like in every business after finishing up the first draft or even half of the draft, you need to start looking around to find your audience.
The best way to do so is by creating hooks and get interaction from people that might be interested in your ebook. Collect e-mail addresses, send them frequent updates about the book, and even do surveys to get feedback about your ebook while producing it. After finishing up all details you can send them a notification that it's ready and they can purchase it. 

Did you know that average sales are 30% from the waitlist and 2% from the regular mail list? This is the best way of selling anything because you already know that this person has shown interest in what you do. Having a small group of people that is interested in your content is more important to show ads to millions of people who might be interested.
Too long to read? Here are the benefits of building a waitlist:
Engaged audience
Potential buyers for your next books
Minimized advertisement costs
Get feedback about your content
Opportunity of pre-sell
Extra income with bonuses
Possibility of collecting testimonials
Step-By-Step: How To Set Up A Waitlist?
It's not the best idea to ask people their e-mail addresses to save your address book. First things first you need to find a tool that is affordable, easy to use, and multi-purpose. Our pick is Decktopus where you can create lean content such as presentations, checklists, ebook previews, and many more.
The best is that you are not limited to do only presentations. And a secret hack that many people haven't discovered yet that you can actually embed forms into presentations to collect information. Let's see how you can set up a waitlist with Decktopus step by step.
1. Sign-up and go to the dashboard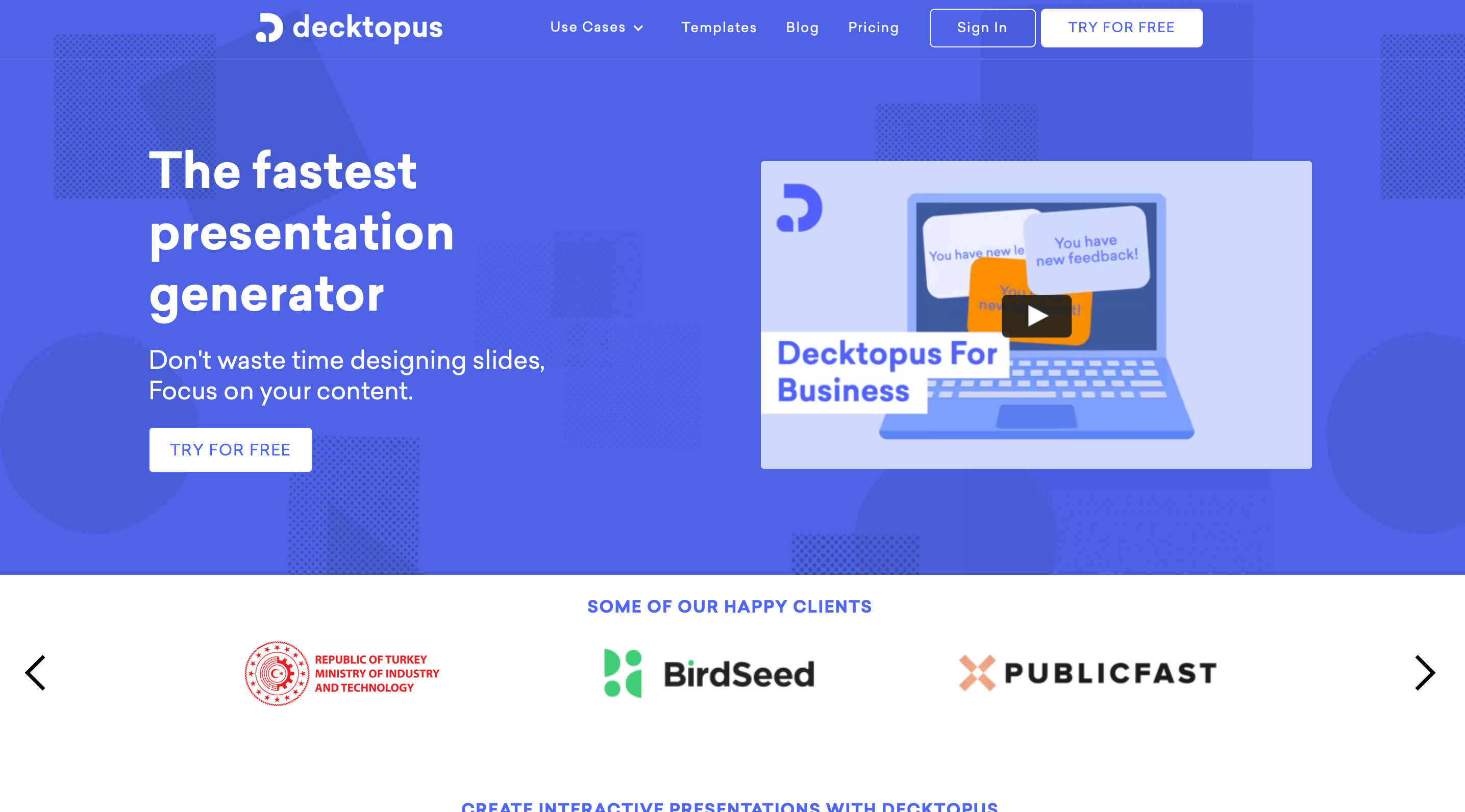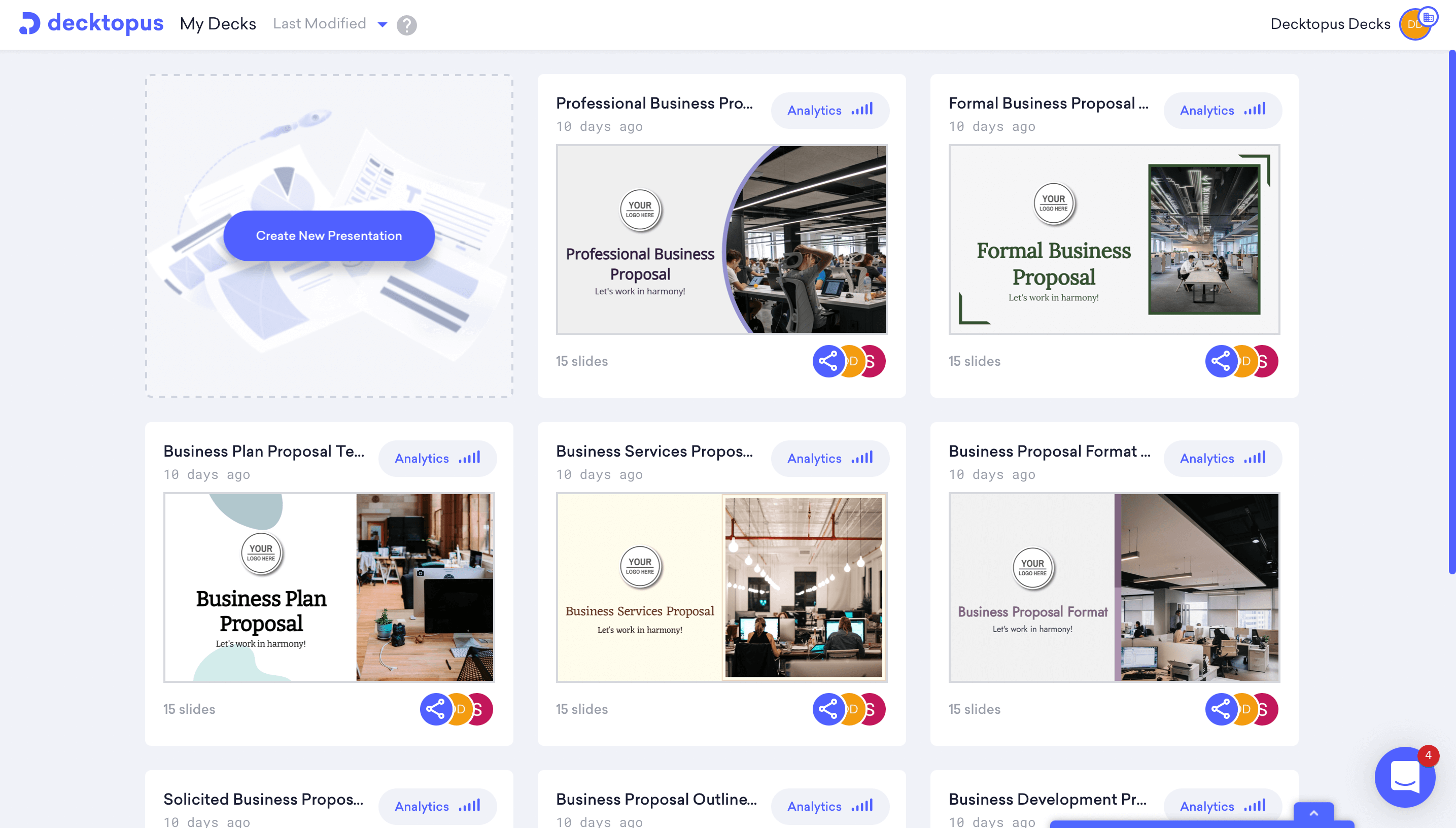 2. Create a deck and pick a template or a theme 
On your dashboard, you will see the set of decks you prepared recently and a button to help you create a new deck from scratch.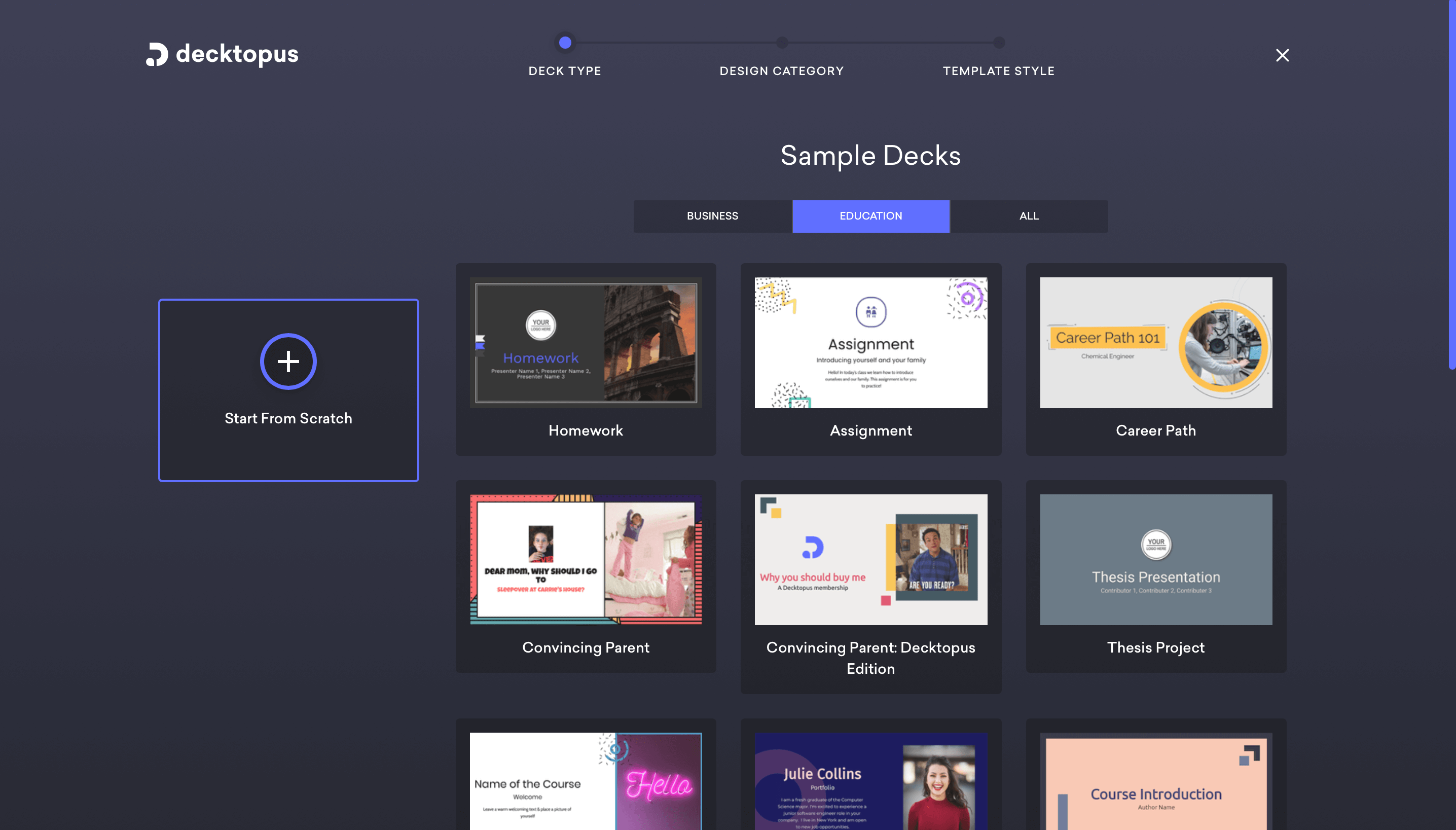 You can start from scratch or pick a template that resonated with you and your branding.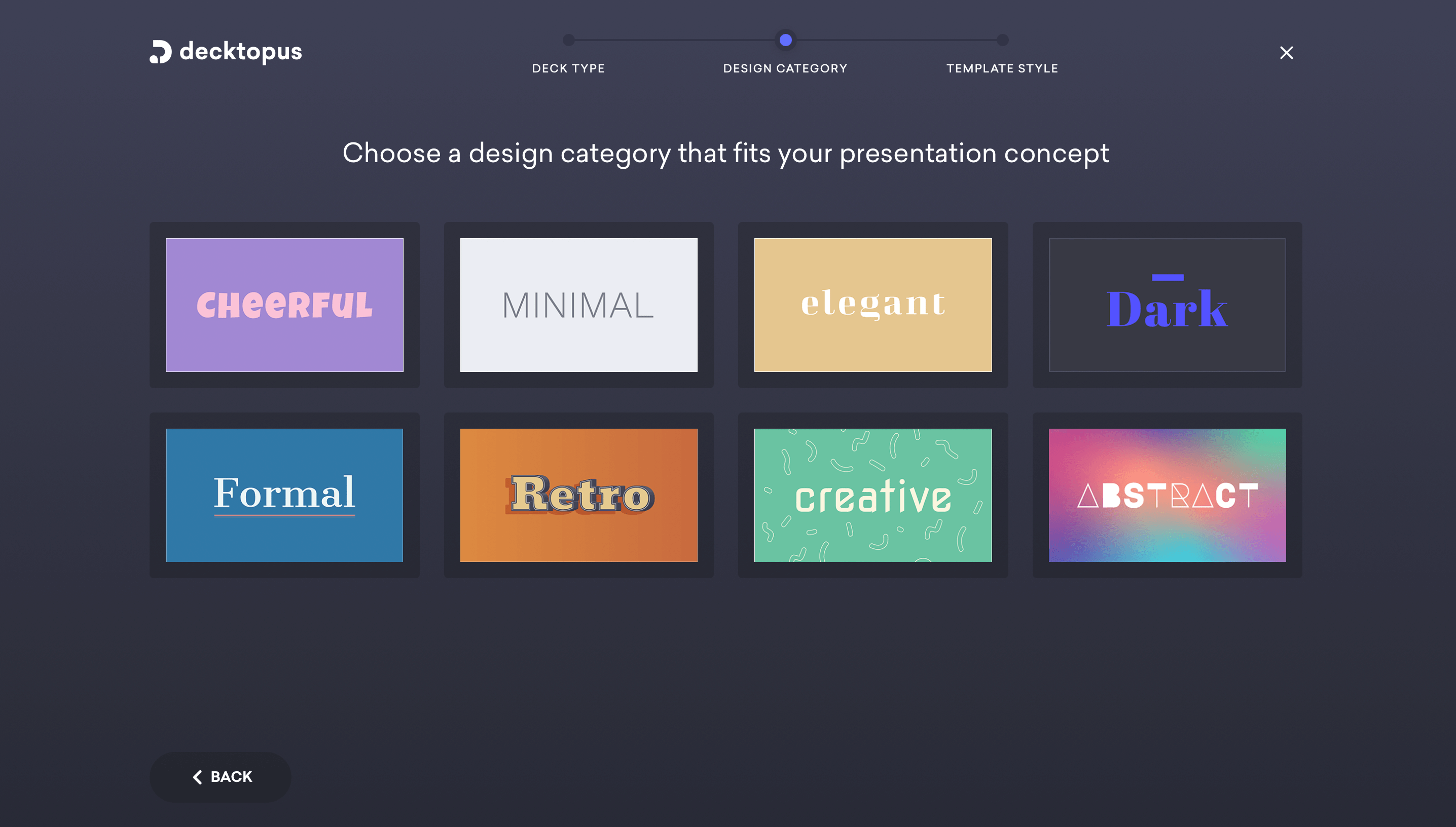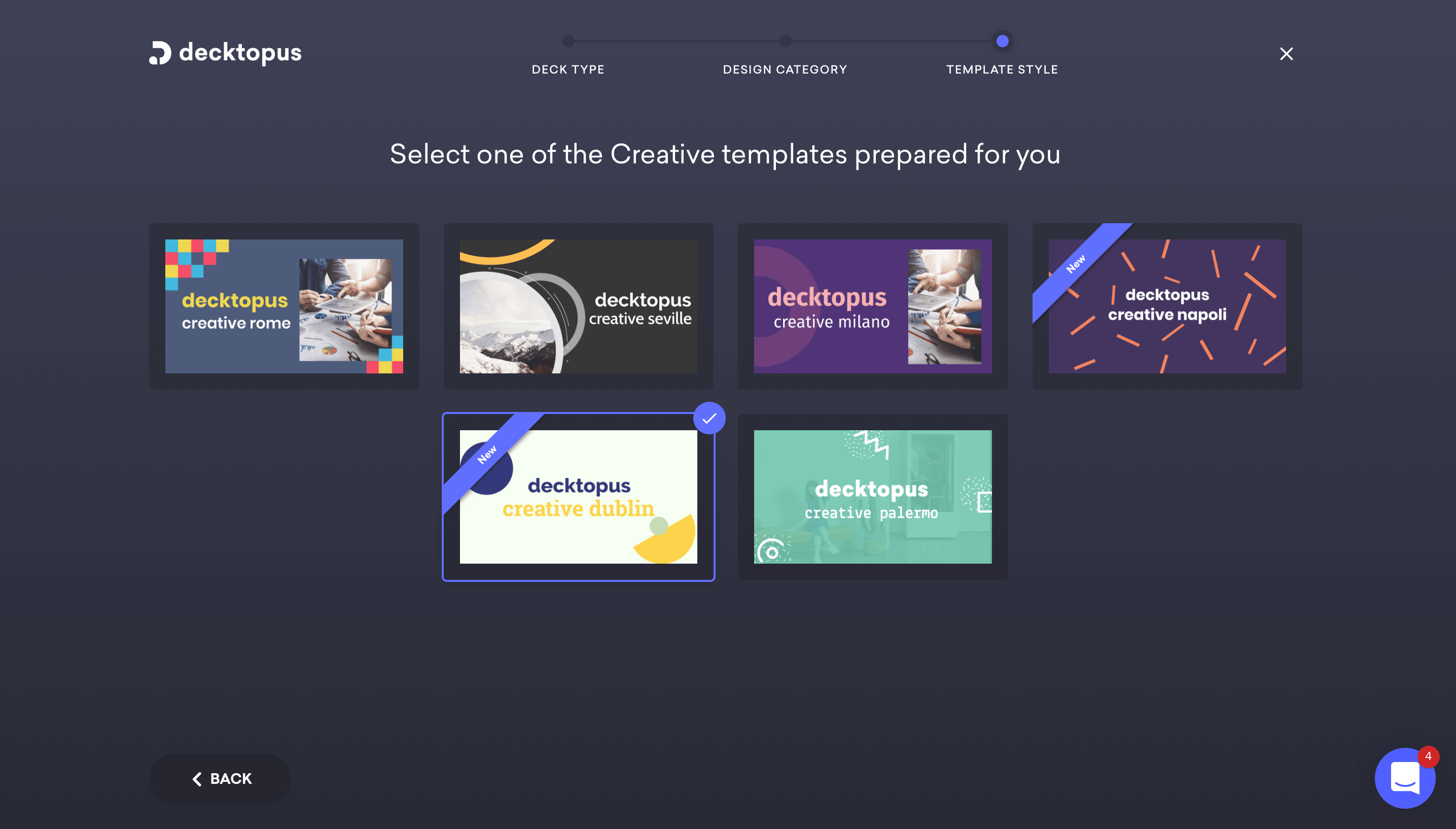 Finally, pick a design that looks good to you. Remember that you can change your deck type or theme whenever you want. What's important is to start!
3. Add a cover page
By clicking on add slide, you will get a list of layouts to choose from and start from. The best is always to start with a cover page that explains what the visitor sees in a birds-eye view.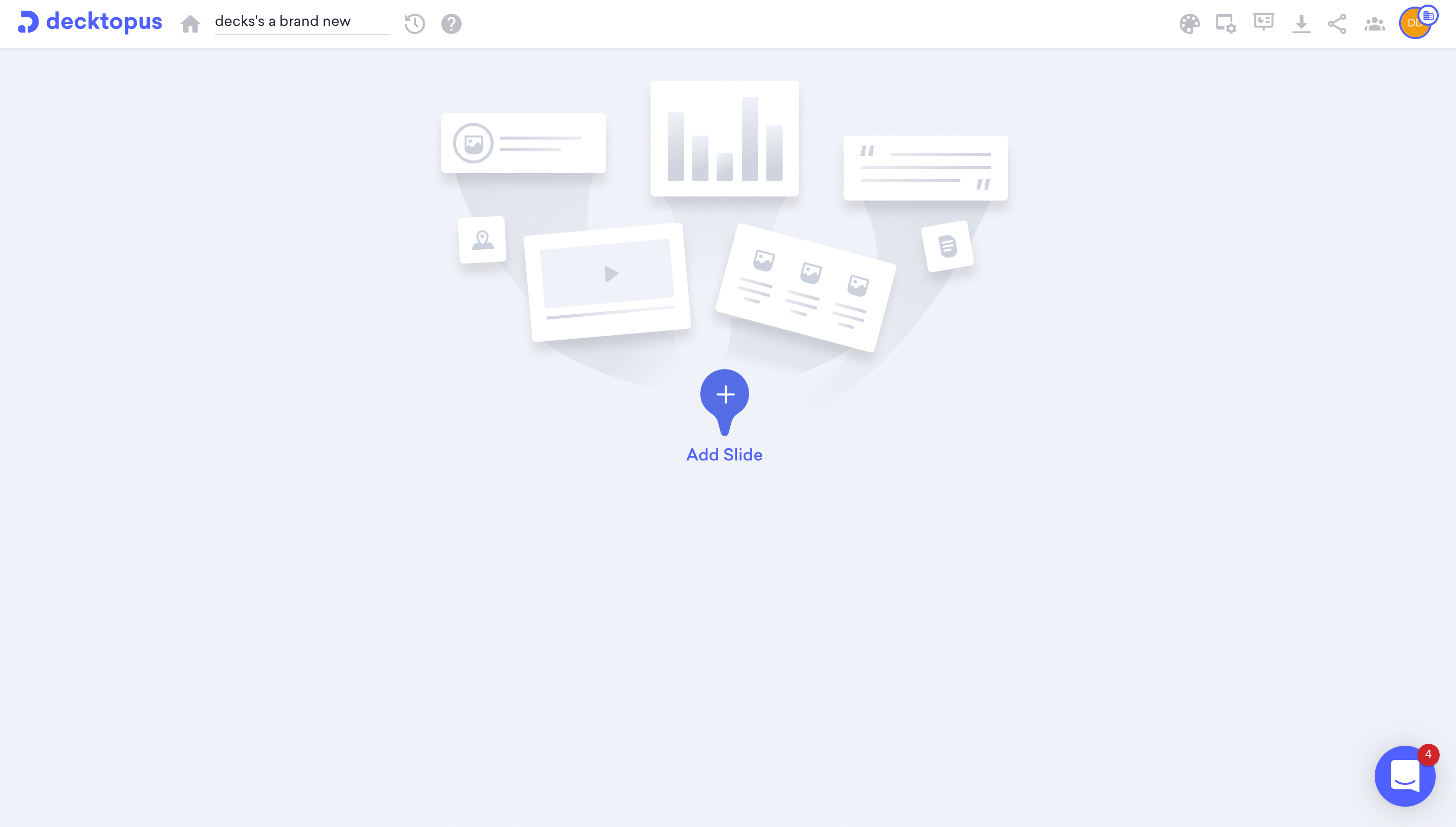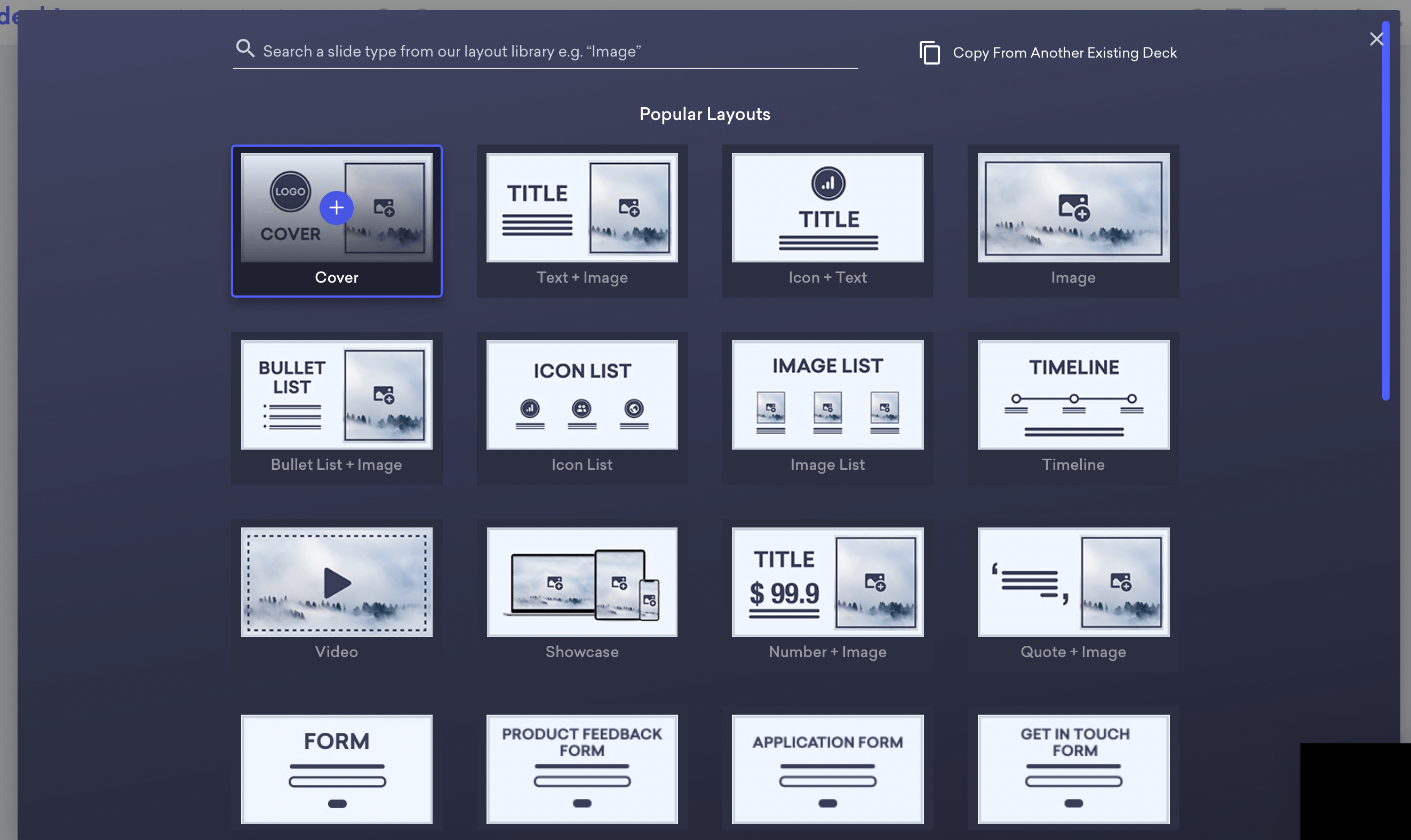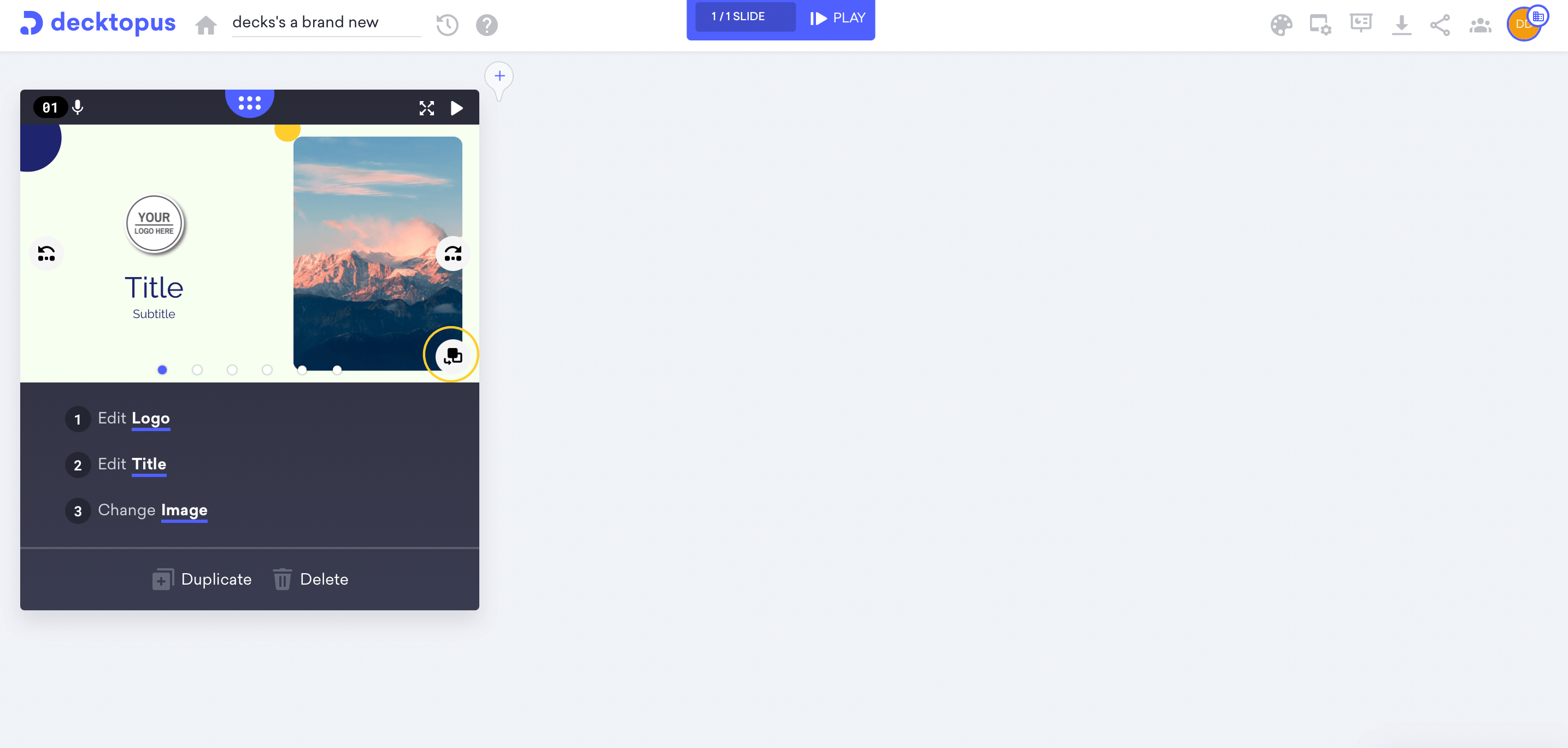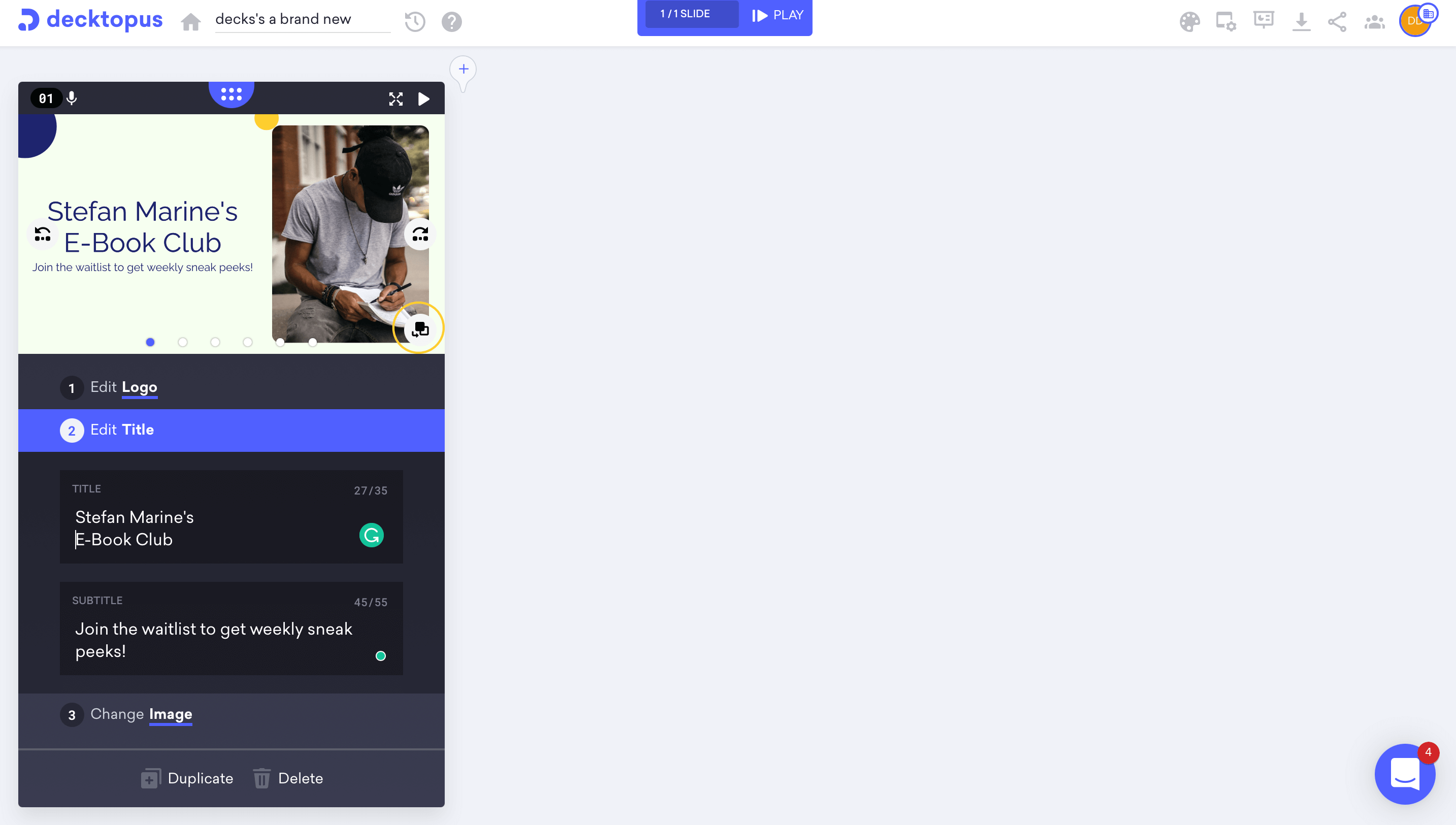 4. Add a "What is Included?" page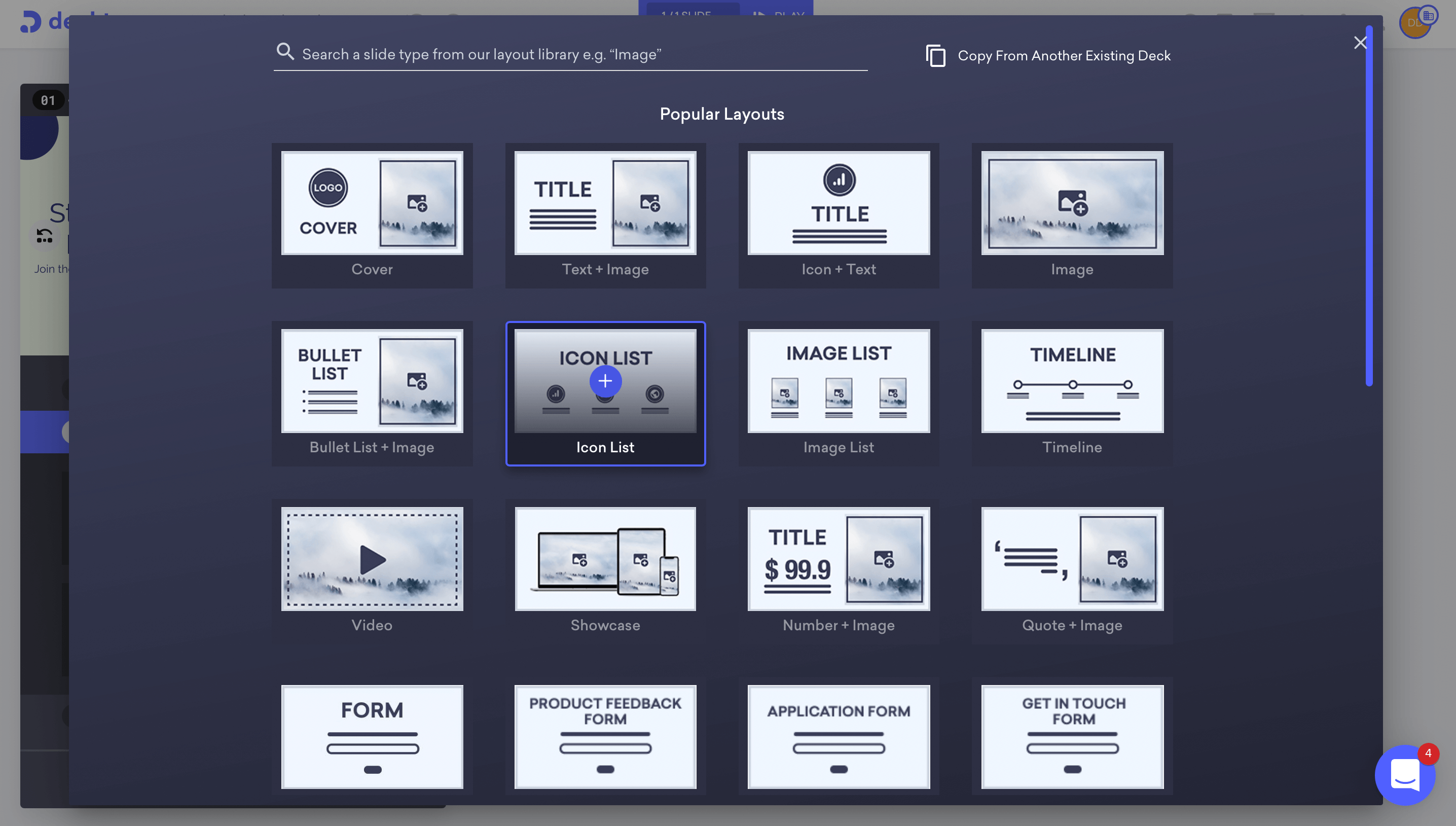 With this page, you will get a chance to explain all the benefits of joining your waitlist in a nutshell. Make sure not to overwhelm people with complex explanations that they will not read. Be specific and minimalist!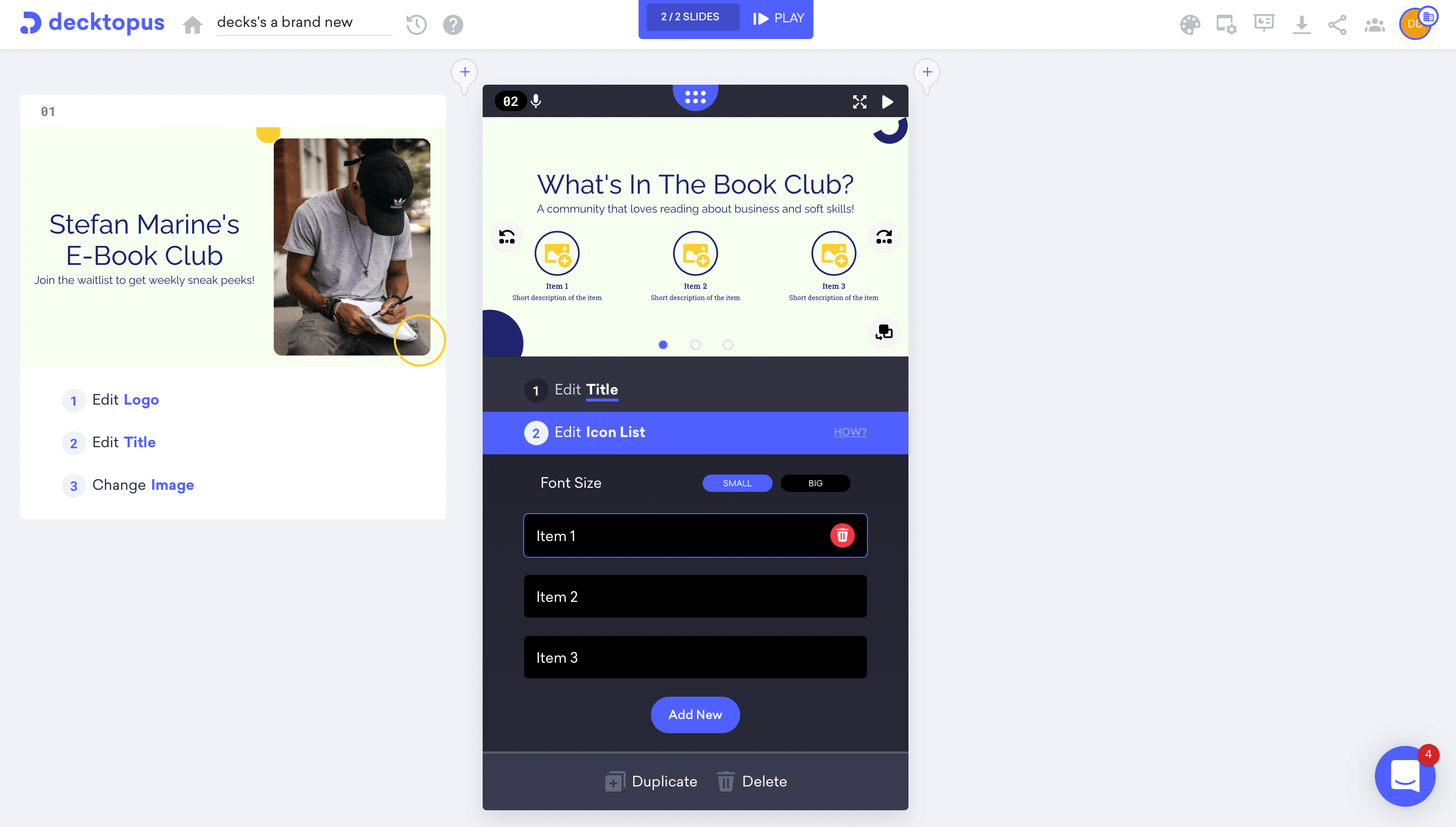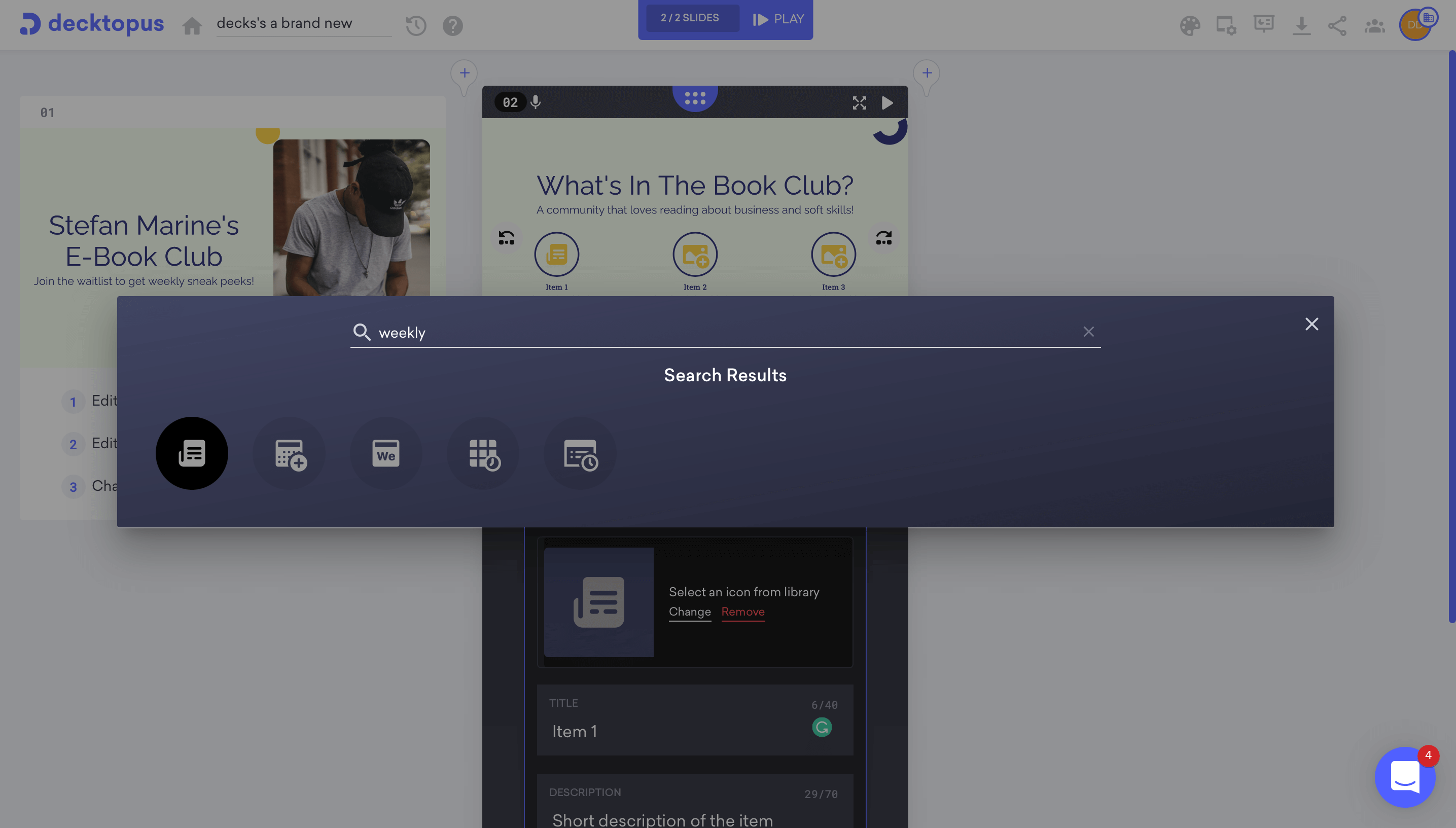 5. Add an "Application Form"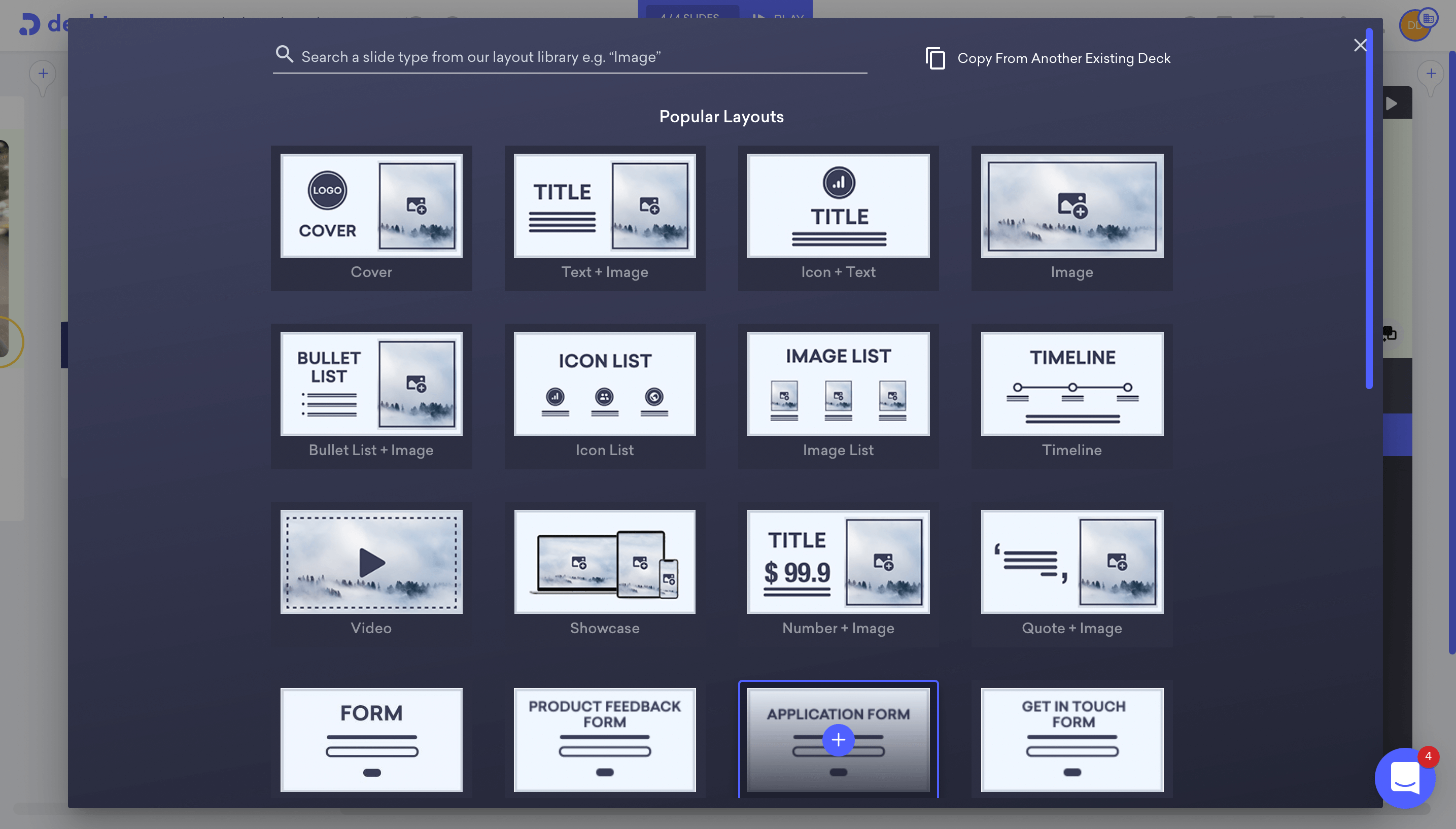 Ask whatever question you want and don't forget to ask for contact information. A few questions can be:
Where did you hear this community?
Which country you are from?
Have you ever read one of my books?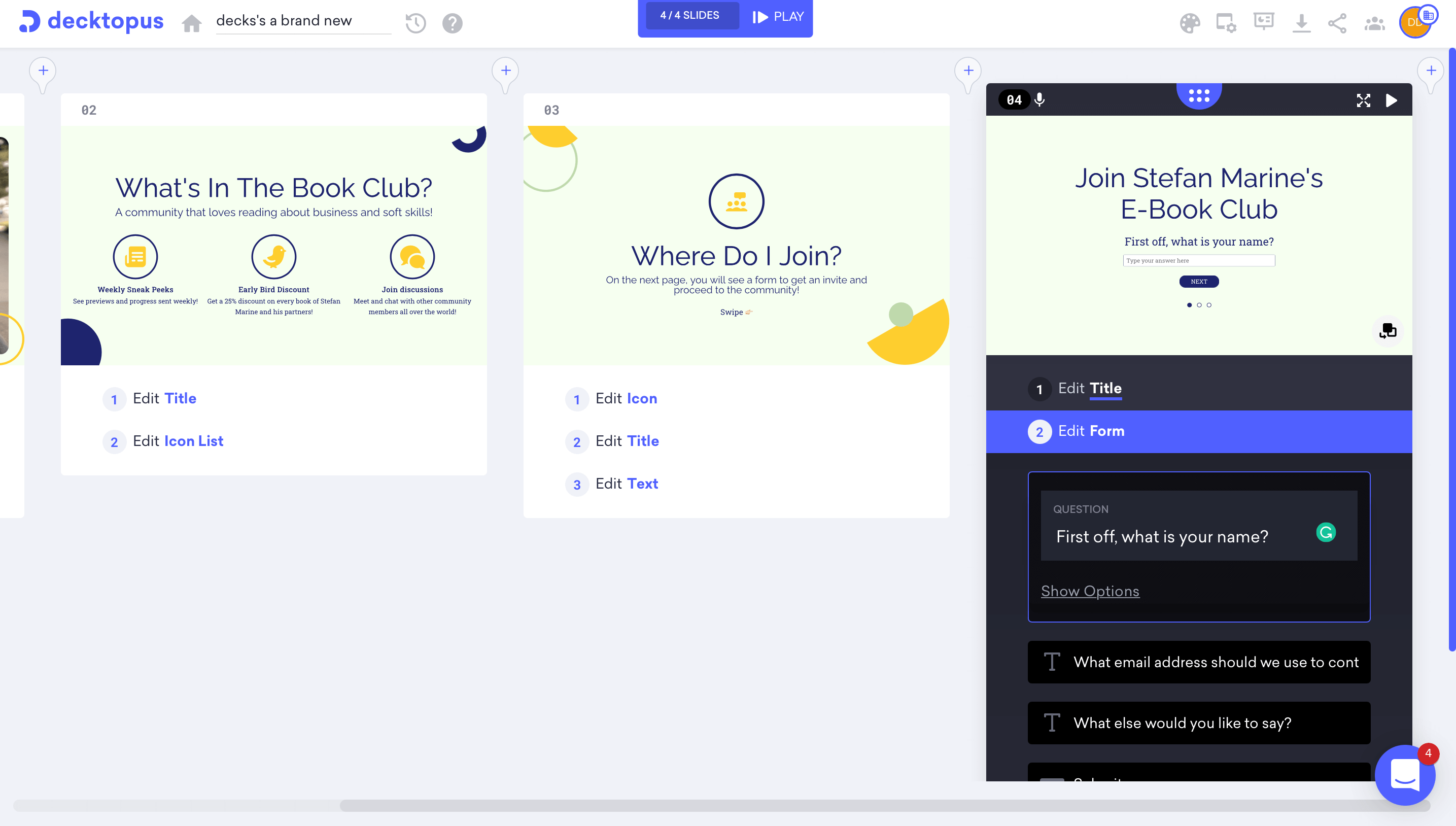 6. Do settings
This is the fun part! You need to create a hook-like "If you fill out this form you will get a chance to look at the cover of the page (TOP SECRET)!" and do some advanced settings to disable people from getting to other pages without filling the form.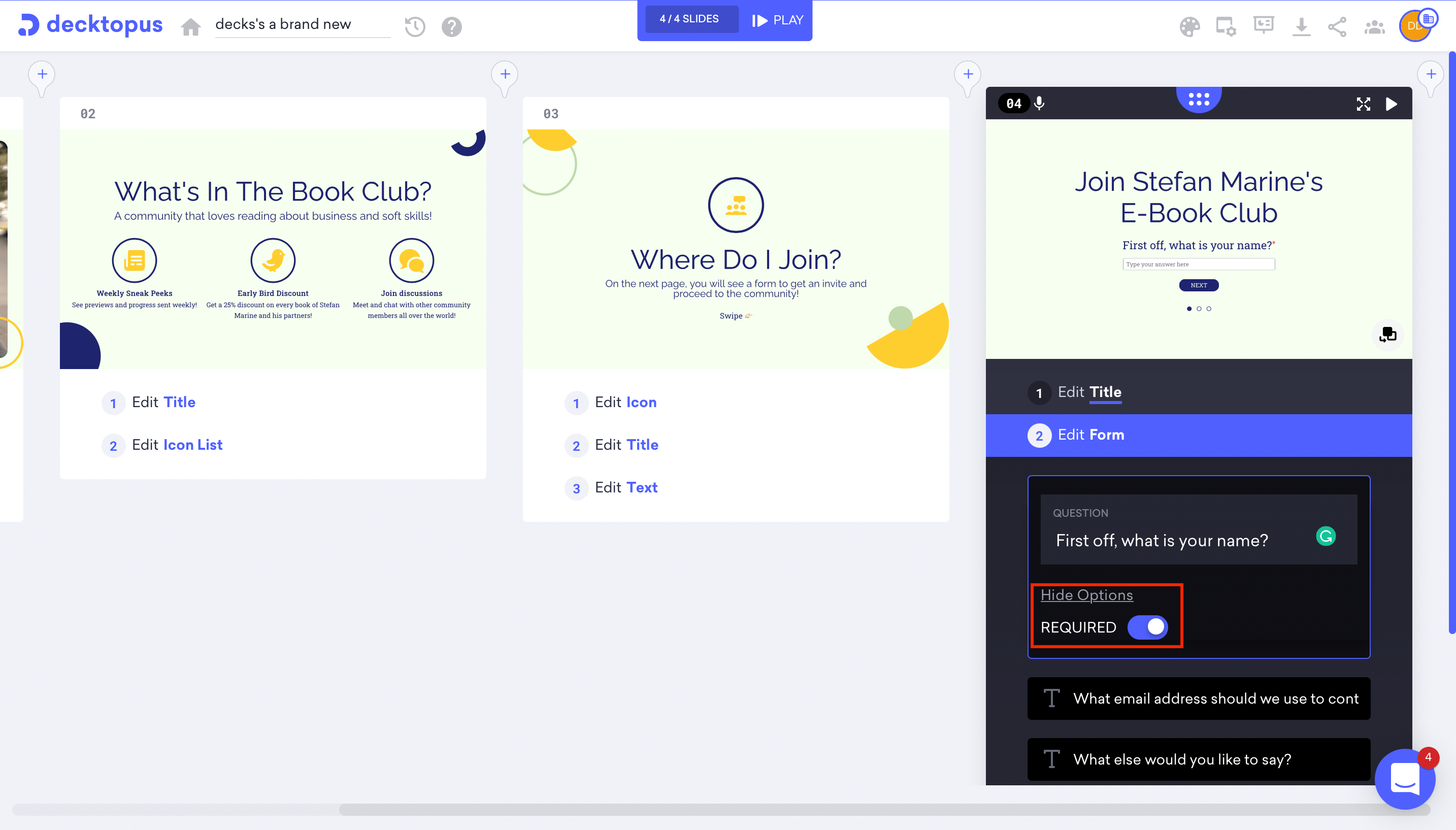 First, make sure to make it required for each important question like contact information. So that they cannot leave these questions unanswered.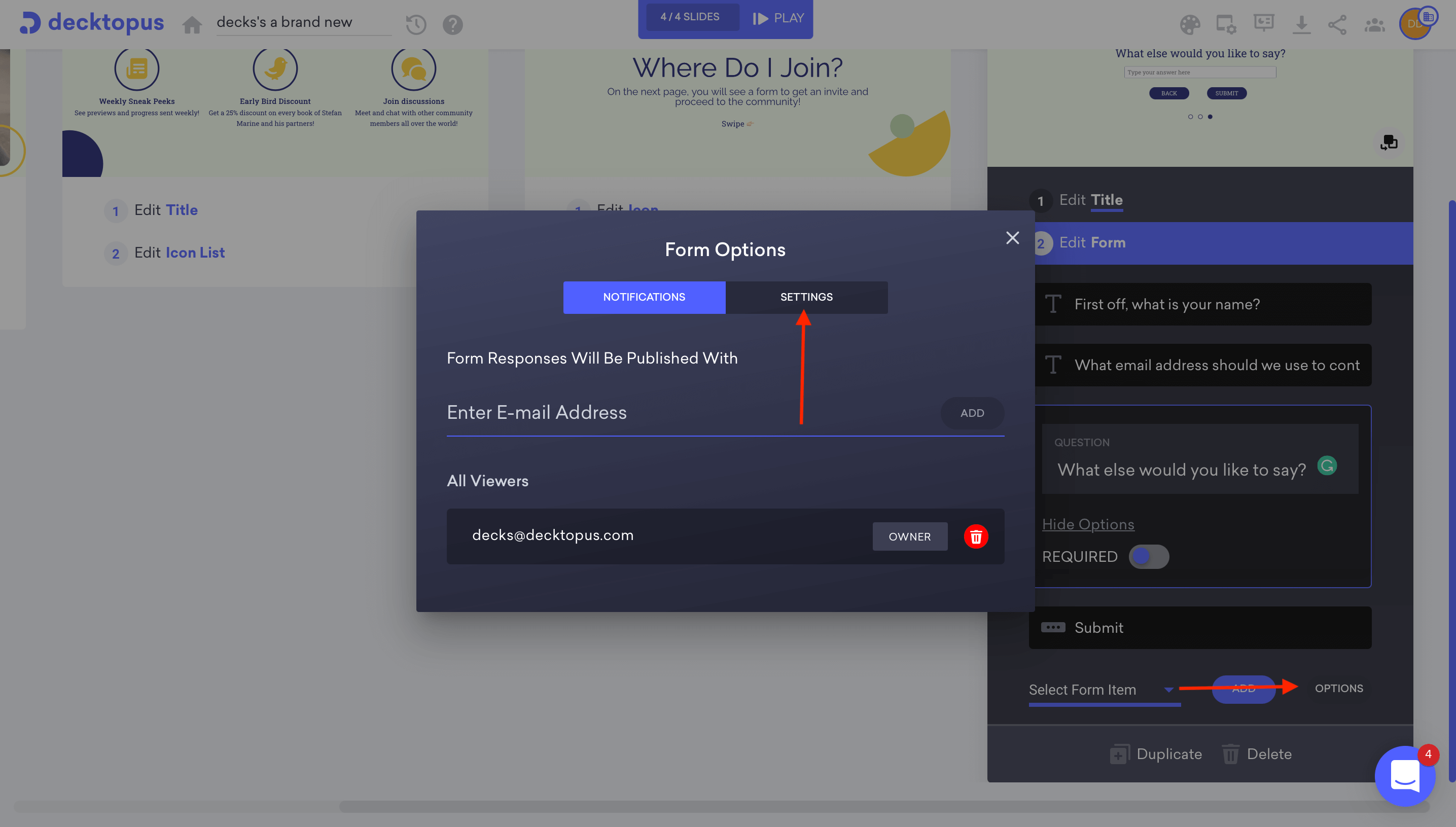 Then make the form itself required so that people cannot continue in the document without completing each question. One of the things we suggest is to always check the GDPR consent if you collect an e-mail addresses because it's sensitive information, and voila!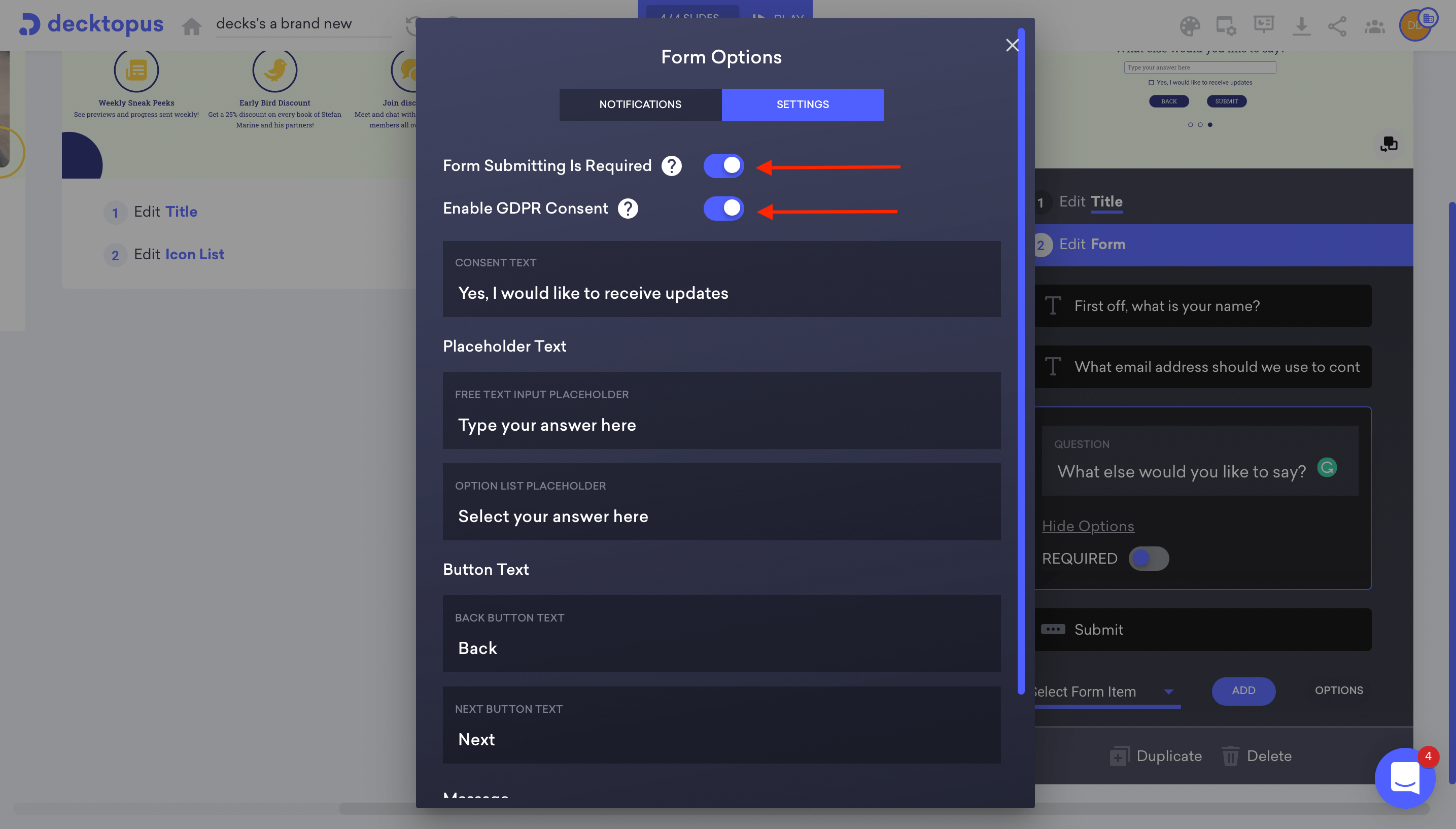 7. Connect domain to push ads or use share link to use in your link in bio
After finishing up the deck you can adjust the color palette, theme, or other things from the top right corner and take a share link to add your bio to every social channel. If you want to push ads directly to the deck, remember that it should be connected to your subdomain. But if you have a link in bio strategy you can just share the link!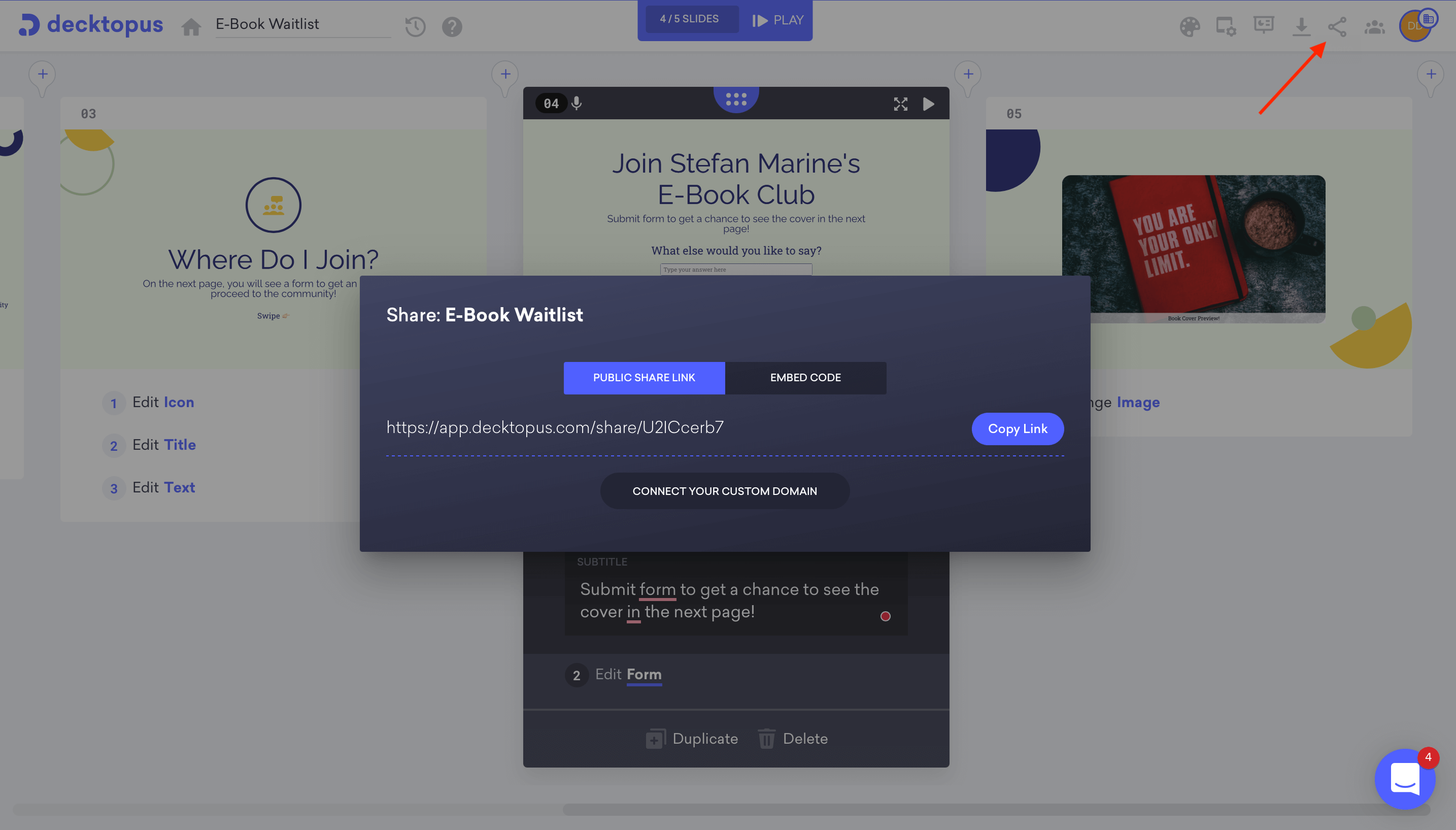 If you want to use this deck as a template jump up to
this link
to start working for free!