Publishing-Industry
The Royalty Splitting Solution Your Indie Publishing Company Needs: Q&A with Michael Anderle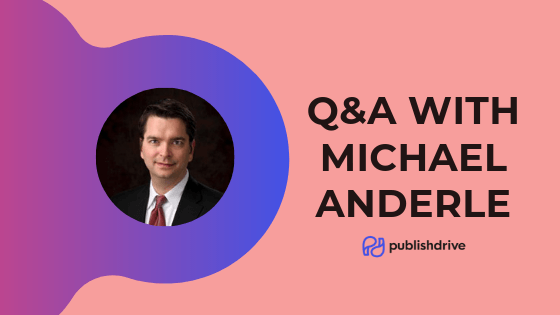 *Note: This post contains an affiliate link.
Indie publishing companies are faced with a common challenge: today's self-publishing landscape requires them to operate with the same power and efficiency of a traditional publishing house, especially when it comes to tracking co-author royalties and payouts.
And without royalty management tools that are on par with traditional publishing, it's difficult for publishers to scale their digital businesses in a fast-paced industry.
PublishDrive set out to change that.
PublishDrive's breakthrough service, PD Abacus, uses easily imported sales data to calculate co-author royalties for all book formats, generates downloadable royalty reports, and allows additional revenue streams and costs to be manually added for full financial tracking of co-authored books.
PD Abacus offers the sophistication of traditional publishing tools customized to fit the unique needs of indie publishing companies. As a result, indie publishers can streamline their accounting, reduce errors, and ultimately scale their digital businesses in an industry that demands efficiency.
We recently sat down with bestselling indie author Michael Anderle to explore how PD Abacus has brought measurable benefits to his company, LMBPN Publishing.
---
Q&A with Michael Anderle
About Michael Anderle: Michael Anderle is a bestselling self-published author of the Kurtherian Gambit series, among many others. His publishing company, LMBPN Publishing, has well over 180 titles published in bestselling series across multiple genres.
Q: Before using PD Abacus, what was your process for managing co-author royalty splitting?
A: We downloaded KDP reports, imported them into a master spreadsheet that would generate net royalties by book and by author. Then we'd run reports from an online service that gathered KDP data to sanity check the spreadsheet numbers.
Our next step would be to apply advance and expense numbers to the royalties and generate the first phase of our manually generated author royalty statements. The next step would be to download and summarize audiobook information for all audiobooks, compile totals and apply advance numbers against those numbers.  
Next we'd combine the book and audio royalty info into a single royalty statement and manually transfer each of those statements to the authors. The final step in the process is to generate a list of payments and payees and to process the payments.
Q. What were the major pain points of your process prior to using PD Abacus?
A: Two major pain points. First was hours expended for the royalty process. The second was the number of times we needed to check and recheck our numbers since so much of what was done to compile the royalty payment information was manual.
Q. Before using PD Abacus, approximately how much time did you spend calculating co-author royalties and tracking related financials?
A: Before PD Abacus we'd spend approximately 20-25 hours per month calculating, checking, and distributing royalty information to authors.
Q. Now that you're using PD Abacus, approximately how much time do you spend calculating co-author royalties and tracking related financials?
A: We anticipate cutting that time to between 2-4 hours per month with PD Abacus.
Q. In what ways has PD Abacus streamlined your workflow and/or brought measurable benefits to your publishing business?
A: In addition to the obvious time-saving benefits, providing our authors access to the functionally designed and detailed online reports is a major benefit to the company and to our authors. Of equal importance are the automated processes that reduce the possibility of errors creeping into the royalty workflow.
Q. Would you recommend PD Abacus?
A: Absolutely! We've begun recommending the service already. Any author who is currently splitting royalties with collaborators can benefit from the PD Abacus service.  
Once you get beyond a fairly small number of co-author partners, the business need for a service like this goes from "nice-to-have" to "must-have," in particular since there is a contracts management feature available.
---
Join Michael Anderle and other indie publishers who are streamlining their workflow like never before!
Sign up for your FREE PublishDrive account to take the next step. With your free account, you can also access free ebook conversion and other tools to support your publishing journey.