Publishing News
Understanding Imprint Closures & Harnessing Opportunities. The Case of Inkyard Press & Razorbill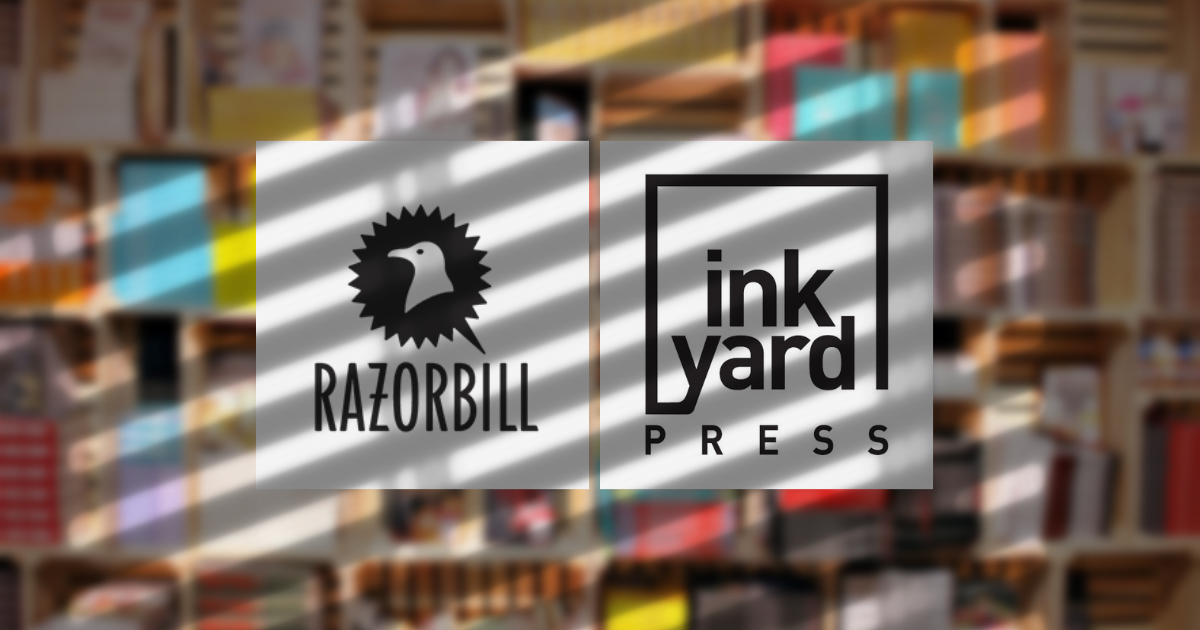 As traditional publishing constantly evolves, several imprints have faced mergers, closures, or restructuring. 
Razorbill, a Penguin Random House imprint, and Inkyard Press, an imprint of Harper Collins, also face closure. 
Understanding the reasons behind these shifts can offer a competitive advantage to self-published authors.
The predominant factor causing imprints to shut down is inadequate sales. This, coupled with the pursuit of operational efficiency and the undertones of corporate dynamics, often seals the fate of many imprints.
At its core, publishing operates as a business. So its longevity becomes questionable when an imprint fails to generate adequate revenue.
With their experience, publishers usually have a knack for predicting which titles can maintain steady sales over time based on trends and comparisons with similar books. If an imprint consistently fails to deliver titles that contribute to a publisher's evergreen collection, it transforms into a financial strain.
The broader context is vital when looking at specific examples like Razorbill and Inkyard Press. The children's book segment witnessed a downward trend, with 2022 seeing a dip of 12.5% in hardcover sales compared to the previous year; it even lagged behind the numbers from 2020 and 2019.
Occasionally, imprints over-invest in book acquisitions, resulting in an imbalance when the sales don't justify the high upfront costs. This risk amplifies in scenarios like personality-driven publishing, where a key editor spearheads an imprint.
There's also a trend of launching imprints to capitalize on a specific topic or a booming market segment. This has been evident recently with the rise of imprints serving conservative and far-right audiences since 2016. There's also been a surge in imprints emphasizing historically marginalized voices. 
Self-publishing in the context of closing imprints
The rationale behind inaugurating numerous imprints can be questionable. Self-published authors can leverage this by staying on top of what's happening, ensuring their content remains relevant and in demand.
Traditional publishers might tighten their post-acquisition budgets, but self-publishing offers flexibility. Indie authors can control their budgets and promotional activities – a skill larger publishers might lack.
Navigating a closing imprint can be tumultuous for traditional authors, highlighting the benefits of self-publishing. Self-published authors have more autonomy, aren't reliant on shifting corporate decisions, and can adapt rapidly to changing market demands.
Internal politics and power dynamics, such as the recent layoff decisions at PRH, underline the unpredictability of the traditional publishing landscape. However, for the independent author, these industry shifts emphasize the value of personal branding and direct audience engagement.
While an imprint's reputation might resonate within industry circles, the average reader often remains oblivious. In contrast, the direct relationship between self-published authors and their readers can be a potent tool. Personal interactions, reader feedback, and direct sales channels can amplify an author's reach and impact.
In conclusion, while the ebb and flow of traditional imprints offer insights into the publishing world's complexities, they also spotlight the opportunities for self-published authors. As the landscape changes, adaptive, innovative, and independent authors are well-placed to carve out their niche.