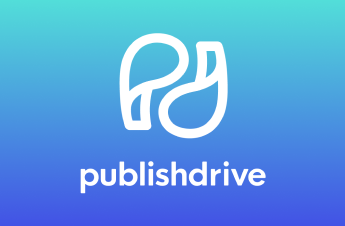 Publishing industry is centered in London and New York where you can be in the vibe of the industry. PublishDrive had the awesome opportunity to get involved in the London publishing scene being a full member at Independent Publishers' Guild UK. The IPG helps publishers to do better business and become part of a real community — somewhere they can find advice, benefits and information. They give independent companies the support they need to get the most out of publishing and keep their businesses growing what is in perfect line with the values of PublishDrive.

On 26th November there was an event organized by IPG Digital Quarterly – to have an overall view of the digital publishing industry. Andre Breedt (Director of Nielsen Book Research), Lindsey Mooney (Kobo's Content Lead for the UK), Steve Potter (commercial manager of Wordery) and Jonathan Griffin (business development at PLS) were the key speakers at the event besides the networking part with juices and wine.
The main take away from the IPG workshop was that in the industry everyone is whispering about the threatening plateau of ebooks, but marketing activities can do a lot of magic for ebook sales. However from the presentation of Andre Breedt which was amazingly structured with data and statistics it turned out in my understanding that usually industry professionals does not count two major factors: ebook sales abroad (export) and self-publishing. These two areas are extremely difficult to measure, meanwhile at least 40% of titles are self-published which shows a massive amount of content not easy to track if there is no ISBN associated with the books. So the situation of ebook sales is not that bad at all despite the event at IPG, because emerging markets are still booming in ebook sales, meanwhile in more mature markets self-publishing has a louder voice which makes it less easy to measure in the industry.
Lindsey from Kobo showcased their marketing effort with real data and statistics – what is very unusual to make in public at an IPG event for instance. It turned out that on the UK market Kobo is a marginal player with a market share of 4-5%. However, Kobo is doing significantly better in other markets (such as Italy) and with their new acquisition of Flipkart, India could be an interesting area of growth. In overall, the main tendency is that engagement is growing at Kobo – consumers buy more books, but still 10% of customers make 50% of the sales, so it shows who starts reading an ebook, will be a huge fan and will read more. There are many marketing tips which were mentioned by Lindsey to be working at Kobo. For instance, merchandising activities such as Author Day and special merchandising promotions such as 3 for 2 increased the market share by 782% of the promoted books and by 914% in daily sales during promotion. The special "Daily Deals"  had even better results: 4340% increase in volume, 1615% increase in revenue. Kobo puts a lot of effort on their loyalty program, so the customers in their program buy 5 unit books per month on average and reads mostly romance.
With PublishDrive we believe that ebook sales are growing rapidly, if you can increase your reach in new markets and step foot in underserved areas. As a publisher you have to be more conscious about your ebook management processes and that is what PublishDrive gives you: control over your sales strategy and operations, meanwhile you can focus on the most important job: to create beautiful content.
Want to read more news about publishing industry? You can sign up here.