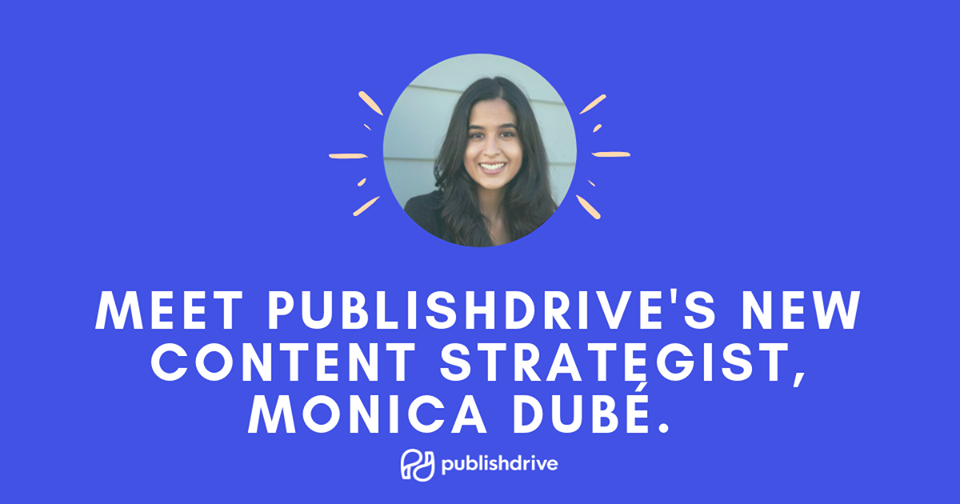 Hi there! My name is Monica and I'm super excited to be joining the PublishDrive team. I'm the new content strategist, which is a fancy way of saying that I'll be handling everything from writing blogs to overseeing all of the content for PublishDrive.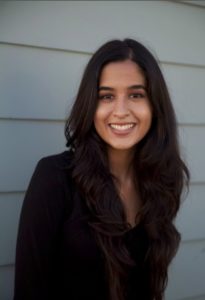 After wrapping up my first whirlwind week at the 20Booksto50k conference, I'm settling in for my second week and having a blast getting to know the amazing people I work with.
To help you get to know me better, I recently sat down with our social media coordinator, Pablo, for a quick Q&A session:
Q: Can you tell us a bit about your previous experience and background?
I've been working as a copywriter for a little over five years in various industries. Most recently, I was working for an agency that handles marketing for the elective healthcare industry, including plastic surgery and aesthetics. While I enjoyed helping these high-end brands succeed, it ultimately wasn't something I was passionate about.
As a self-published author, I jumped at the opportunity to work for PublishDrive. I started self-publishing romance novels a few years ago, and I just fell in love with the process. From making covers to formatting my book, and learning how to recover after my first one-star review (ugh), I found the entire experience humbling and rewarding.
So, the opportunity to work for an incredible self-publishing aggregator like PublishDrive felt like the perfect fit. I'm also super excited to be part of a team that really wants writers to succeed. PublishDrive offers so many free resources online, and the company is truly an advocate for writers.
Q: What are your responsibilities at PublishDrive?
Content strategy covers many things, but mostly it comes down to writing and planning content for our brand. I'll be writing blogs, promotional content, and managing everything else related to content.
Q: How do you think being a self-published author will help your work at PublishDrive?
I honestly believe there hasn't been a more exciting time to be a writer, and I want to share this with others. I was so pumped after publishing my first book that I helped some of my friends go on to publish theirs as well. As a content strategist for PublishDrive, I'll be able to do this on a much larger scale.
I love showing writers how they can create polished-looking ebooks and distribute them literally around the world with just a click. Also, as someone who has gone through the self-publishing process, I'm intimately aware of the obstacles indie writers face. I'm looking forward to digging into these issues and helping more writers become published authors.
Q: What do you like to do for fun? How do you spend your time when you're not working?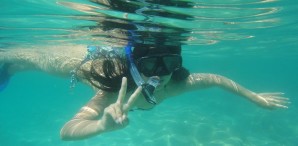 I'm a California girl through and through, and I'm lucky enough to live blocks from the beach in beautiful Carlsbad, CA. When I'm not working, you can find me lounging on the beach, hiking, and enjoying nature. I love health and fitness and being outdoors, but there's also nothing better than curling up with a good book on my couch. I'm also a big fan of music, and I dig everything from rock to symphony performances. I try to go to concerts as much as possible.
I also love writing, of course. I'm currently working on a steamy sci-fi romance novel about hunky alien barbarians – and no, I won't be revealing my pen name.