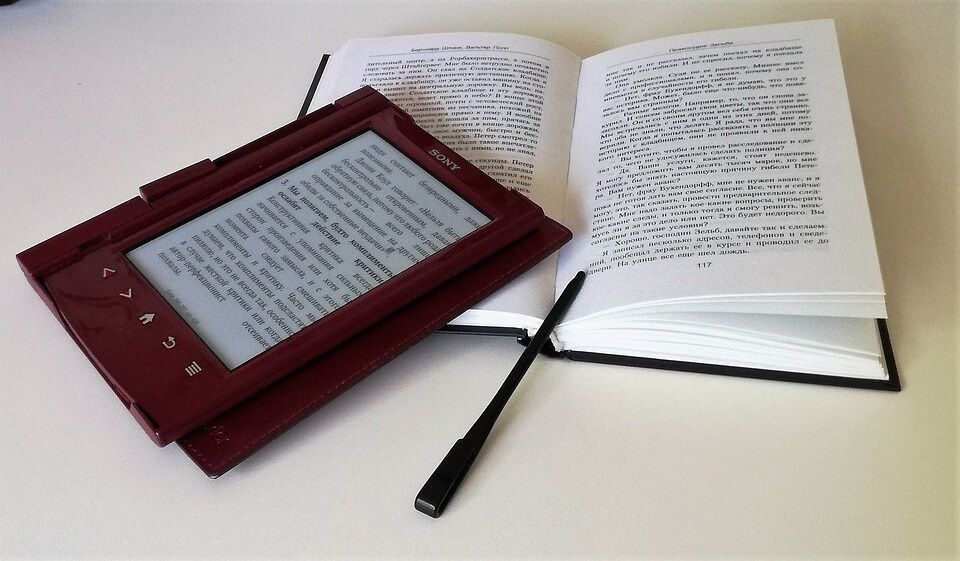 Publishers and authors are getting more independent and strong-minded about looking for new ways to distribute books globally. They are building sustainable business and managing digital innovation in favor of their long-term goals: finding new readers and increasing their sales globally through new intelligent solutions. But they may miss one selling point in their business: finding new readers in new markets through new stores where Amazon and other major retailers are not the most dominant ones and where English language content is still a scarcity.
Not only innovation in the publishing industry, but demographic trends may help publishers rethink their strategy about exporting their books across the globe. New market segments may arise in a world through mobilization of workforce and education where the market should have been traditionally separated by language and geography. But this situation has changed and marketers have to be aware of the new trends to build appropriate strategy around it.
A UN study (United Nations, 2013) released that 232 million people, or 3.2 percent of the world's population, lived outside of their countries of origin in 2013. That figure compares to 175 million in 2000 and 154 million in 1990 which shows a significant increase of expatriates community all around the world. An expatriate is "a person who lives outside their native country" according to Oxford Advanced Learner's Dictionary. Although, these people come from different cultures with different background, they share one common value: they want to be reconnected with their countries by consuming local content which may be even English, German, Spanish, Russian, Turkish or Polish or any other language all around the world.
This common value may be noticed in our sales numbers for a 1.5 year period at PublishDrive in case of one specific Eastern European language, Hungarian content depicted on figure below. A very exciting sales trend may be concluded about these numbers: an average of 31% of sales are coming from people living outside of their home country which shows an emerging new market segment, the expatriates which could not be reached before ebooks and before PublishDrive's service. Although, Hungarian language is a relatively small language, spoken by 11 million people all around the world and claims to have 350 000 registered expatriates globally (Blaskó, SEEMIG, 2014), this demographic change affects all countries around the world.
As a comparison, you may think that this trend is relevant only for emerging markets on the Eastern part of the world, but data tells the opposite: last year 324 000 people left Britain mostly in hope for better job opportunities somewhere else (Bennett, 2015). As a result, more than 6m British people living permanently abroad counting for almost one in 10 of the UK population. (UN, 2013)
The thorough analysis of sales data in PublishDrive shows that there is a moderate relationship between the increasing sales number of ebooks abroad and the overall sales meaning that there is a new market segment in forms of expatriates who may drive ebook sales. The nominal value and volume of expat sales is constantly increasing showing a higher volume of purchasing power, greater interest in local content and more openness to innovative products from the end-user perspective at expatriates.
Results suggest that expatriate sales are dominant part of overall sales in the industry which may open new doors for publishing revenues. With PublishDrive there are many new stores covered in the East and Baltic area of Europe, Asia and Africa and our partnerships with ebook stores are growing constantly to increase ebook sales globally.
Biography:
Blaskó, Z., & Jamalia, N. (2014). Surveying Emigration I. Report on the first stage of the SEEMIG pilot study in Hungary and Serbia. Research report developed within the project 'SEEMIG Managing Migration and Its Effects – Transnational Actions Towards Evidence Based Strategies'. Demographic Research Institute (DRI) and Hungarian Central Statistical Office (HCSO). Budapest: SEEMIG
Bennett, A. (2015): Emigration nation: who are the thousands fleeing Britain each year? Via: https://www.telegraph.co.uk/news/general-election-2015/politics-blog/11620356/Emigration-nation-who-are-the-thousands-fleeing-Britain-each-year.html. Date of download: 20.08.2015
United Nations (2013): International Migration Report 2013. Department of Economic and Social Affairs Population Division. Downloaded: www.un.org/…/development/…/population/…/Full_Docu…