Self-publishing
Recognizing and Respecting Writer's Burnout: Tips From Author Jeffe Kennedy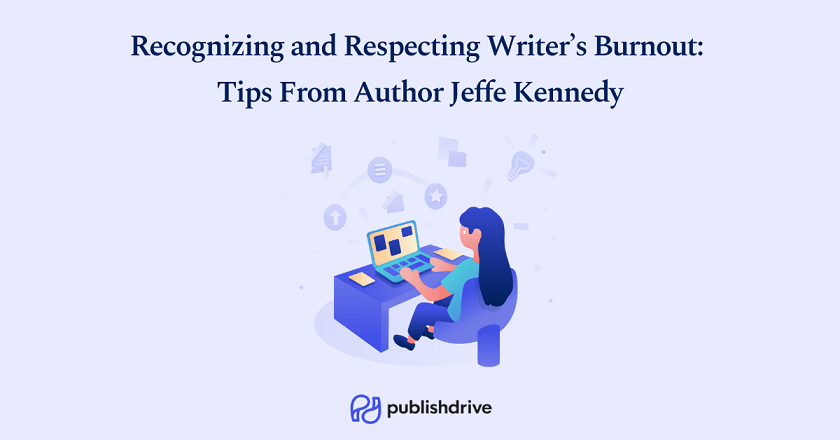 "Recognizing and Respecting Writer's Burnout" was written by Jeffe Kennedy, an award-winning, best-selling author who writes fantasy with romantic elements and contemporary romance. She has won the prestigious RITA® Award from RWA, been a Ucross Foundation Fellow, received the Wyoming Arts Council Fellowship for Poetry, and was awarded a Frank Nelson Doubleday Memorial Award. Check out her upcoming novel, the Orchid Throne, which is available for pre-order."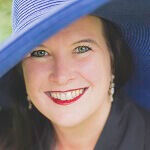 ---
At SFWA's Nebula Conference in May 2019, I was on a panel called "Burnout: how to recognize it and maybe how to avoid it next time." It turned out to be one of those amazing panels where I learned as much as the audience did.
At lunch afterwards, a gal who'd been at the panel asked me to discuss more for the rest of the table—and those people responded with the same heartfelt enthusiasm. At the end of that conversation, one of the PublishDrive reps at the table asked me if I'd do a guest post on the topic.
Clearly writer's burnout is something we writers need to talk about more!
My Story: How I Reached the Point of Burnout
The moderator of the panel, wonderful author Laura Anne Gilman, began by asking each of the panelists to describe how we burned out or came close to it. I was the fourth to tell my story, and by the time it was my turn, striking similarities had emerged from each of our experiences.
For me, I nearly burned out when I went to writing full time. I'd been doing two careers for about twenty years: as a writer and as an environmental consultant. Though my day job was full time and fairly demanding, I'd refined my habits and process to the point that I could write about 2,000 words/day in the mornings before I switched to the day job. I also wrote on Saturdays.
By the time I was laid off from the day job—with a decent severance package and some extended benefits—my writing career was going strongly enough that I decided to try to make a living writing full time. I'd dabbled in self-publishing at that point, but I knew I needed to commit to it in order to diversify my income streams.
I figured—with all that extra time!—I could create a new indie series and still meet my trad pub deadlines. I saw no reason I couldn't at least double my daily wordcount to 4,000, or even 5,000, words per day.
At this point, the audience—both at the panel and at the lunch table—groaned audibly.
Yeah. Anyone who's tried this knows that increasing wordcount is harder than it sounds. No matter what the enthusiasts shout, it's not simply a matter of writing faster or for more hours a day. Writing is labor, and you only have to push yourself to find out that you can exhaust yourself.
Anyway, I was able to do this for quite a while. For about nine months, I wrote 20-25K/week. And the money was coming in! I was a full time writer! Yay?
Understanding the Signs of Writer's Burnout
So, there I was, at the RWA National Conference in San Diego, sitting at their gorgeous pool bar in the golden sunshine, having a glass of wine with my friend, writer Thea Harrison. She said to me, "So how is full time writing—are you loving it?"
And I started to cry.
This is a salient bit, because the other panelists—Laura, Rachel Hartman, and Tina Connolly—all had the same kind of weeping meltdown. R.R. Virdi went after me and he did not admit to crying, but said that his breakdown took the form of a depression that kept him on the couch for weeks.
Thea told me that I was close to burning out and that I needed to fix that fast, because she'd done it to herself and had nearly wrecked her writing career.
This is another common factor: in every case, all of us had been told by someone else that we were burning out—a writer friend or loved one.
That's really important, because one aspect of being close to writer's burnout, or being burned out, is that it seems impossible to recognize it ourselves. All any of us knew was that we felt exhausted, depressed, drained of creativity, and profoundly unhappy doing this thing that used to give us joy.
It's not an easy thing to admit, to ourselves or the world, that we've drained ourselves dry. Especially in the current climate of Indie Publishing, where some writers wave their own banners of writing 10,000 words/day or more, exhorting others to do the same. Some of these people throw down the virtual gauntlet, implying that anyone who doesn't attempt this level of output is somehow weaker and maybe not even really trying.
Don't listen.
Every writer is different, just as every person is different, and writing is a profoundly personal, creative act. The consequences of burning yourself out can last for years. That guy taunting you to write more and faster? He doesn't care if you burn out.
Recovering From Writer's Burnout
So, what's the answer to avoiding writer's burnout?
Like with many things, recognizing and admitting to the problem is the first step. This requires being gentle with yourself. Recovering from burnout takes time. Find out what refills your personal well and prioritize that. This is critical to maintaining your creative self, so treat it that way.
One of the great realizations I came to during the panel was that monetization of creative work vastly accelerates burnout. Conversely, finding creative pursuits that are NOT monetized can be one of the great cures to burnout, or can prevent burnout.
People talked about drawing, baking, and making jewelry. I recall a US Poet Laureate I knew who painted, and only gave his paintings away to friends and family. He refused to take money for his paintings, though they were very good. Now I understand why. Being creative as play, instead of for work, can make all the difference.
So, the take home message for us all is to remember that our creative processes are precious and we must treat them that way. Burning out isn't shameful; it's a warning sign. If someone close to you suggests you may be burning out, listen! If you recognize yourself in these stories, slow down and assess immediately.
Find ways to play again. Be creative in ways that aren't monetized. Learn what refills your well and practice that as an essential part of keeping your creative self healthy.
Best wishes to you, my author tribe—I'm rooting for you!
A Note From PublishDrive: If administrative tasks are contributing to your writer's burnout, it might be time to streamline your process. Consider distributing through PublishDrive, where you have access to major retailers like Amazon – as well as hundreds more worldwide – all within a user-friendly platform. With built-in marketing tools and co-author royalty splitting, you can write more and worry less. Get started by creating your FREE account today!