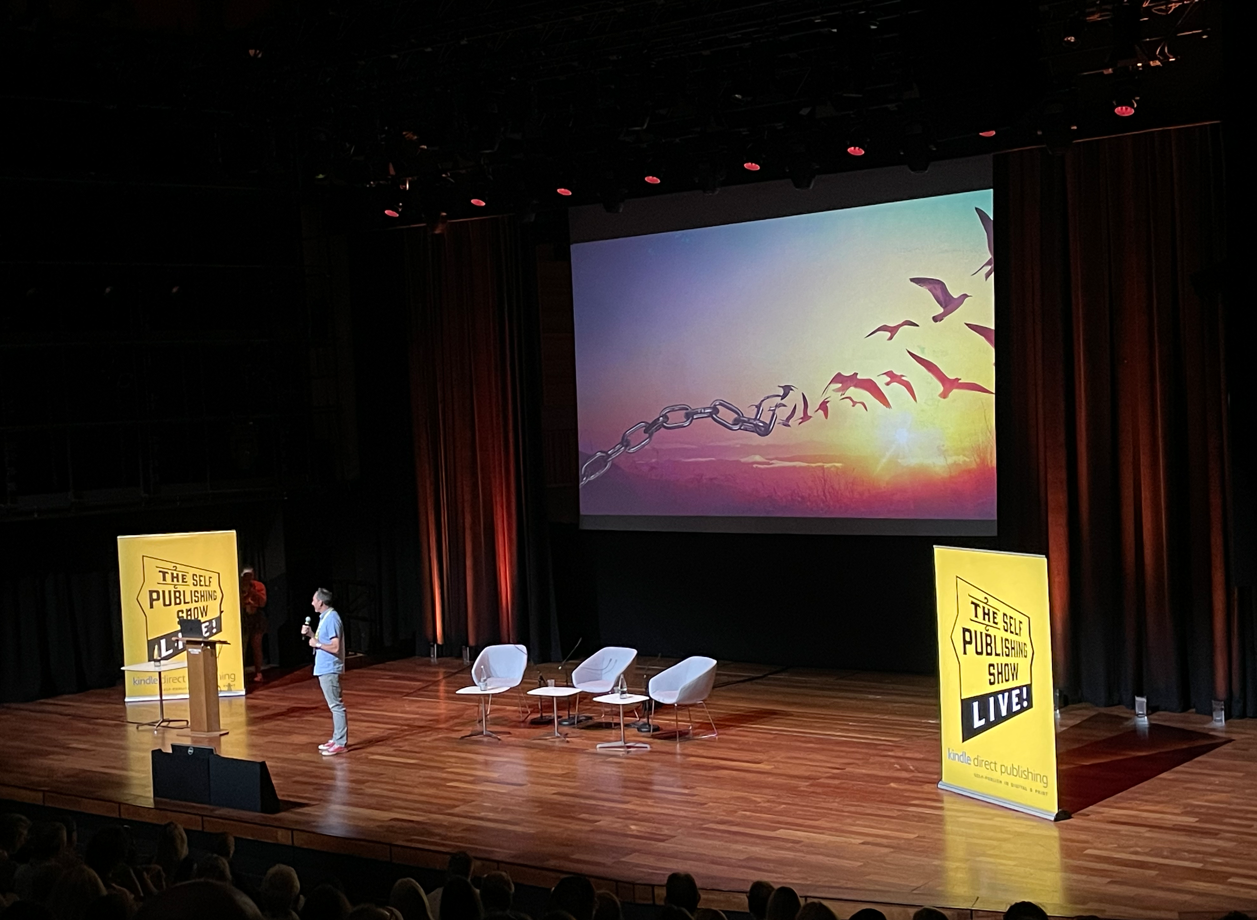 Today, self-publishing is very popular among authors, and the growing number of successful writers without the help of big names in the publishing industry confirms this. 
Those who have succeeded are willing to share their experiences with young and ambitious authors to motivate them.
The Self Publishing Show, where PublishDrive was an official sponsor, was an excellent opportunity to listen to some of these bestselling authors, and I would like to share my thoughts on it with you.
If you would like to see the entire event, you can access it here on-demand, as the organizers ensured that all sessions were recorded and professionally edited so the viewer could feel completely present when watching. 
When and Where?
On June 28-29 (Tuesday-Wednesday), the Self Publishing Show took place in London. 
There, my colleague Robert and I met with many people from the industry, especially from the UK, with whom we had the pleasure to share our thoughts and experiences. 
Attending SPS offered us the opportunity to get acquainted with independent authors (some of them are our customers) and discover their stories. 
Who Participated?
Since an event of this magnitude does not go unnoticed among authors and self-publishing companies, there were approximately 750 participants.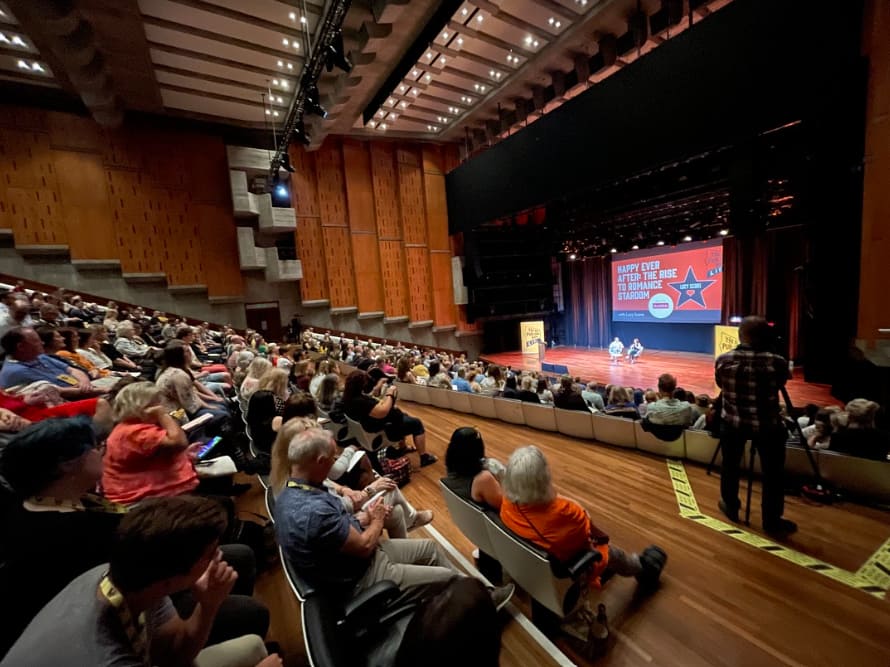 To name a few: Michael Anderle, James Blatch, Mark Dawson, Joanna Penn, Lucy Score, Caroline Peckham, Darren Hardy, and other famous personalities in the industry.
It was also a great pleasure to meet representatives from Reedsy and other popular independent brands. 
What about the PublishDrive team? We had a table and marketing materials close to the auditorium where the discussions were held.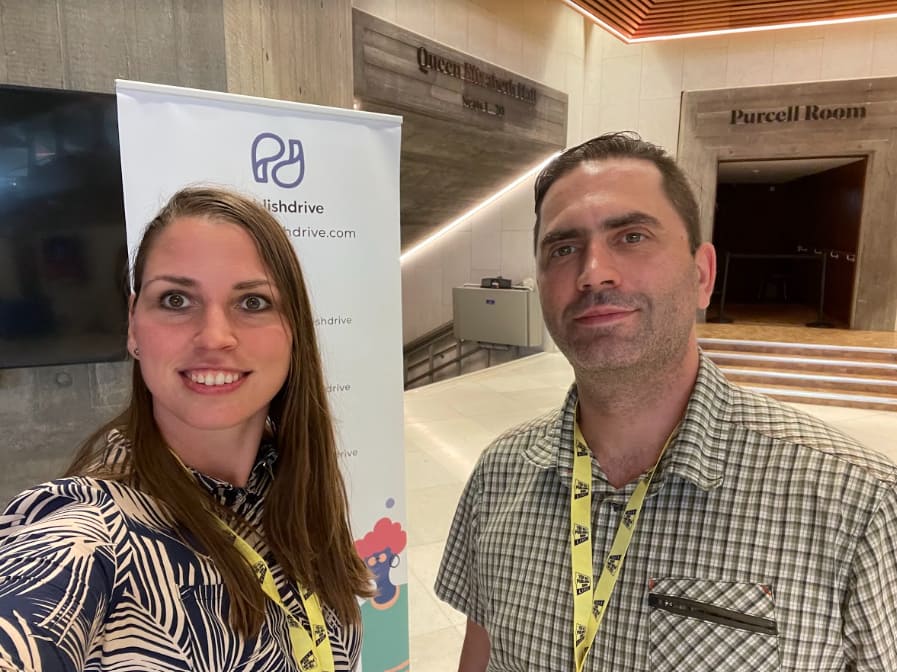 What We Learned
As official sponsors, we had the opportunity to have a separate social space where we met with other participants and speakers. It was educational and exciting as all writers had different thoughts about publishing. Thus, we heard many points of view about self-publishing from professionals in their field, insights which will definitely help improve our platform according to their needs.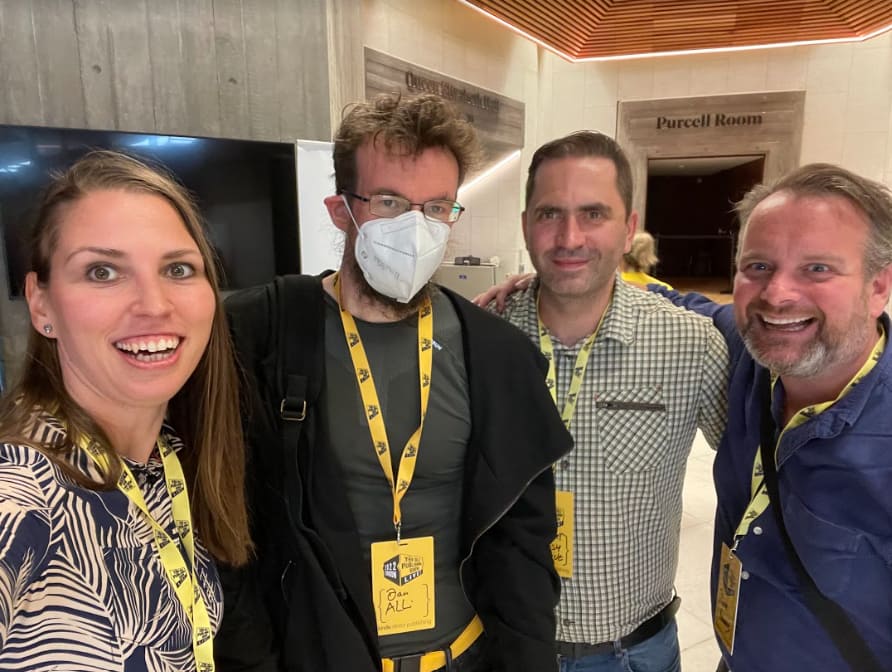 A total of 15 sessions were held on various fascinating topics: the creator economy, the secrets of bestselling authors, Amazon announcements, how to sell books on TikTok, etc. 
I was fascinated by each talk, some resonated with me immensely, and today, I would love to share some conference highlights with you. 
Innovative technologies such as blockchain and NFTs are in the spotlight these days, and it seems that our industry is also interested in the subject. Many authors have high hopes of using NFTs to manage their copyrights.
However, using NFTs in our industry is still in the development stage, but I am extremely curious about how this will evolve in the future. 
She also talked about the importance of saving copyrights. If not in all formats, at least in one. As an author, it's vital not to sell all of them.
For example, I think that a brilliant example is JK Rowling, who sold her book copyrights but made a smart move and kept the digital copyrights in the Wizarding World formula. 
Michael Anderle on the Benefits of Being a Self-Published Author
Today, Michael Anderle is one of the best-selling self-published authors, and he also created LMBPN Publishing from scratch with his wife. Undoubtedly, they are a power couple in the publishing business. 
We've been working with Michael and his team since 2019, so we were more than happy to hear from him at the conference. 
To give you a bit of background, he collaborated with other authors in his career, and they always struggled when they had to split royalties. Their need for a better solution helped us come up with the idea of the Abacus.
This feature became a perfect solution for indie-publishing companies and authors who need to split royalties more efficiently.
He gave a motivational speech at the Self Publishing Show, and I must admit he is an outstanding speaker. He talked about the pros of being a self-published author and running a business for a writer. The primary reason is that one has more control over the publishing journey in this way. 
Also, he shared with us the feedback from his readers, which was an emotional moment. For example, one of his readers told him that his stories helped them overcome their personal difficulties.
I am sure such feedback demonstrates that writers are not working in vain and motivates them to continue writing and heal the reader with their words.
Conclusion
These two days were fun, but they also gave us a lot of precious insights from our customers, authors, and other self-publishing companies. 
And when you meet happy users of your platform, it comes as a never-ceasing source of motivation to keep doing what we're passionate about.
I can confidently say that we've learned a lot of things that will help us improve our processes at PublishDrive.
We discussed the authors' potential to go wide, met many industry players we can collaborate with on many levels, and tried to immerse ourselves in how we can revolutionize the whole industry to make a difference.