Publishing-Industry
Canon Future Book Forum Conference: How Can the Publishing Industry Be Sustainable and Profitable at the Same Time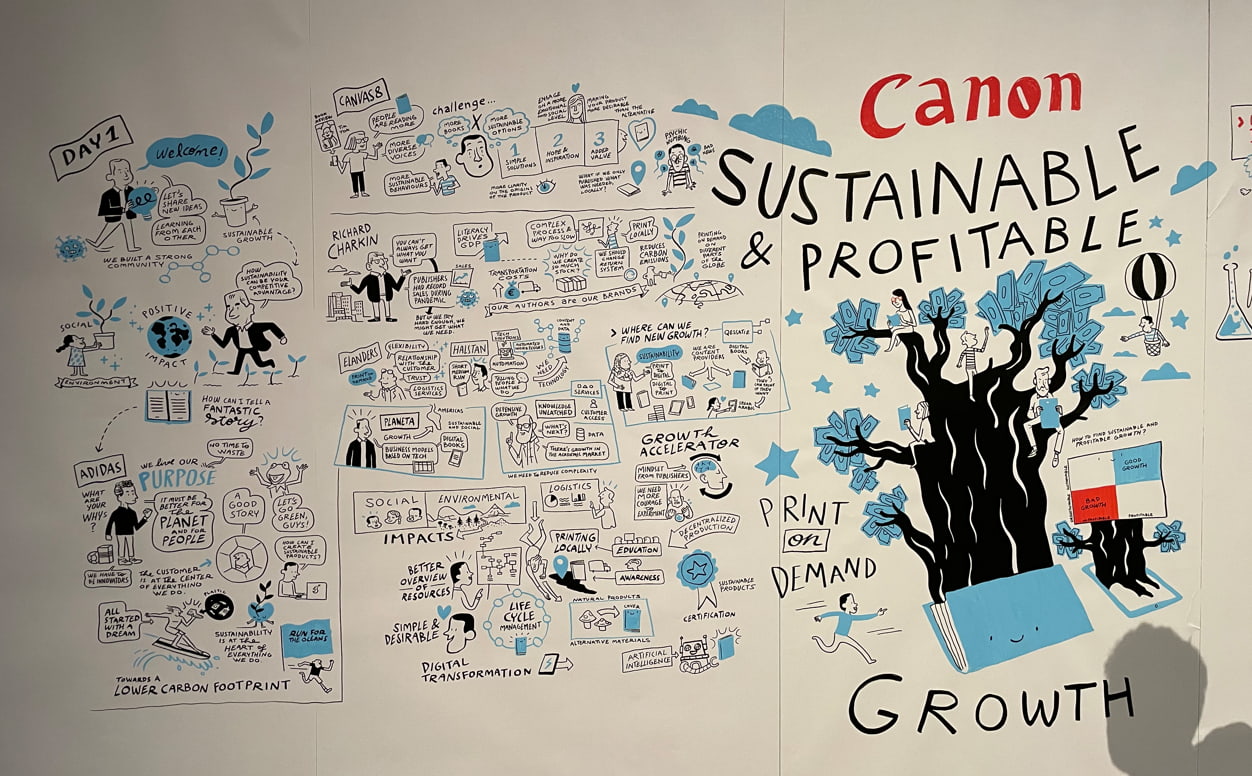 We want the best for our customers. But we also want the best for our planet. 
So while we continuously improve our platform, we are deeply interested in how our industry is coming up with the right solution for the environment.
The Future Book Forum Conference, held by Canon Europe at its Customer Experience Center in Poing, Germany, had its topic around business profitability while taking care of the environment and financial health.
Needless to say, I was thrilled to accept their invitation.
So, I attended a two-day (on May 4-5) conference full of inspirational talks and excellent ideas.
Here are my post-event thoughts and a few highlights from the talks I've attended. If you want to watch the entire event, you can access it here on-demand.
Conference highlights: 
Talks about the digitalization of the publishing industry and how it changed in the last years, allowing us to reduce our carbon footprint.

The evolution of

printing technology

is an improvement that will help every publisher scale their business and print locally.

Print-on-demand was the star topic of the conference. Also, there is a possibility for print-on-demand with delivery included, but publishers need to embrace local printing. 

By placing sustainability at the center of our strategies and educating customers, telling them that this is the way to go, businesses can also increase their profits. Why? Because sustainability is a growth driver.
Now, let's break it down by days and see some interesting talks.
Day 1: Ideas Coming Together from Speakers with Different Backgrounds
Yes, the main theme was sustainability while keeping your publishing business' profit high, which is totally achievable.
But the conference speakers were not all from the same background.
Matthias Rippel, Vice President Global Brand Strategy, Adidas
A really nice surprise was listening to Matthias Rippel talking about the similarities between the publishing industry and the leading sports brand. 
You may think they have nothing in common when in fact, they share one of the most important traits: they both can improve lives and communities. All while placing sustainability at the center of every strategy—something that changed the way they develop their products.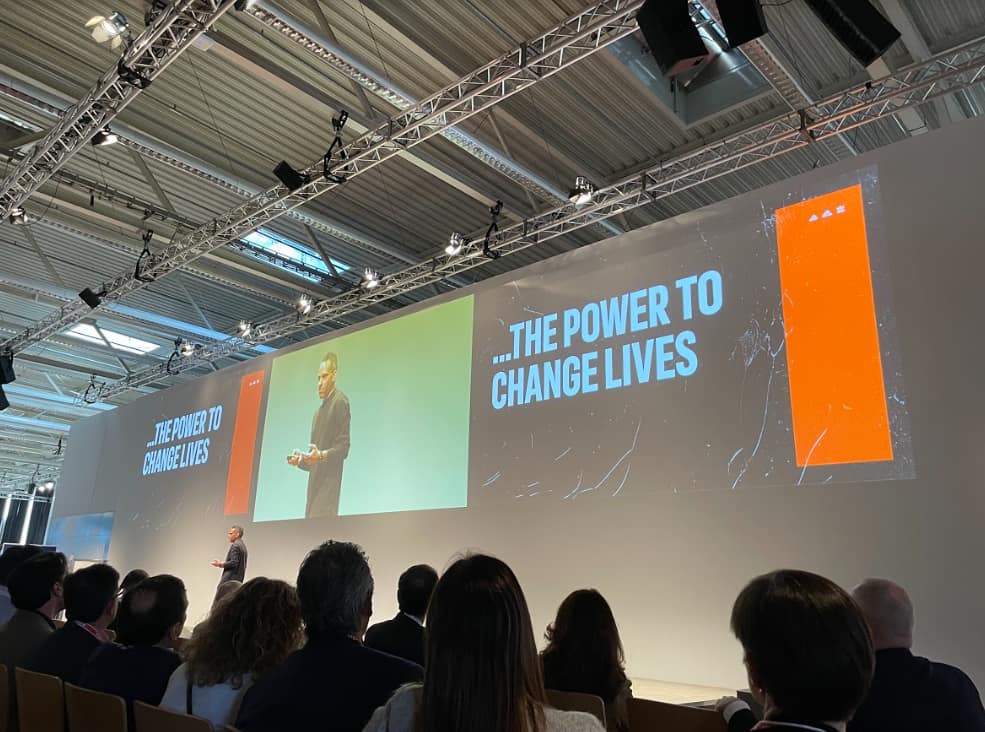 For example, Adidas makes products with recycled materials, such as plastic recovered from the oceans. Also, they are currently testing the process of remaking products with materials from those that reached the end of the cycle.
So, although sports may not be related to the publishing industry, they have a very strong common ground. 
Jemima Cox, Head of Social Sciences at the strategic consultancy, Canvas8
Brand's care for the environment positively impacts customers as well, as they're shifting their interest toward sustainable brands. So, this is a win-win-win situation—for your company, customers, and nature. This was the main idea of Jemima Cox's talk.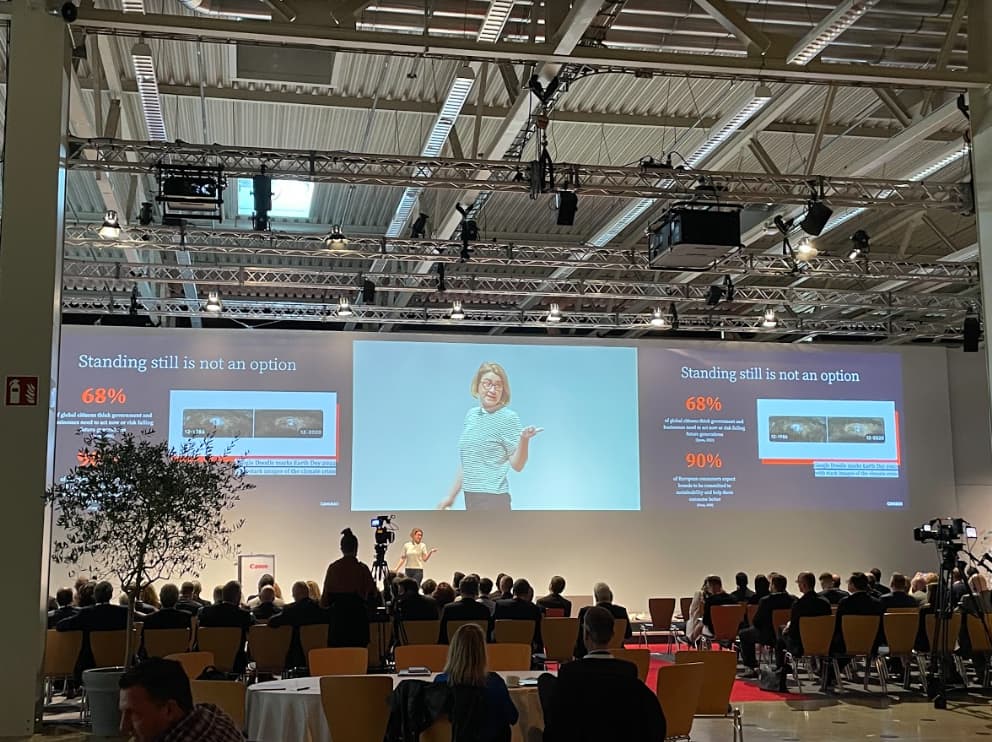 But although customers want to partake in more sustainable actions, they don't understand how or what they should do. So, it all comes down to us, as publishers: we can help people understand what they can do to make a difference.
Also, books are the preferred option over any other source when people want to educate themselves on a specific topic.
However, this raises a conflict: with the number of requests and published books, the carbon footprint increases. 
According to Jemima, there are also approximately a billion books that end up in landfills every year.
She suggests brands should:
Come up with simple, specific, and actionable solutions. Show the reader why it's better to buy a paperback rather than a hardcover, for example.

Create a more positive message around the idea of sustainability; don't sound too dramatic, as this scares people.

Show the value people get after buying something more expensive but environmentally friendly (this also helps brands' profits).

Try to print locally and only on-demand to avoid waste. This is not at all difficult, given the great printers that are out there.
Richard Charkin, Publisher and former President of the International Publishers Association
Richard Charkin shared his thoughts on how the publishing industry needs to embrace digitization and print-on-demand to become more sustainable.
While supply chains may seem the easiest, fastest, and more profitable option, this is not necessarily true because it could also mean a lot of waste.
If the pandemic taught us something, it is that many things can be done digitally. And the publishing industry can easily thrive through digitization.
Day 2: Increase Profitability with a Reduced Carbon Footprint
The second day was equally fascinating and fruitful. Here are some of the talks.
Peter Kraus vom Cleff, MD of the German Publishers and Booksellers Association and President of the European Publishers' Association (FEP)
He continued the idea of how the publishing industry could be more sustainable if publishers would all work more efficiently.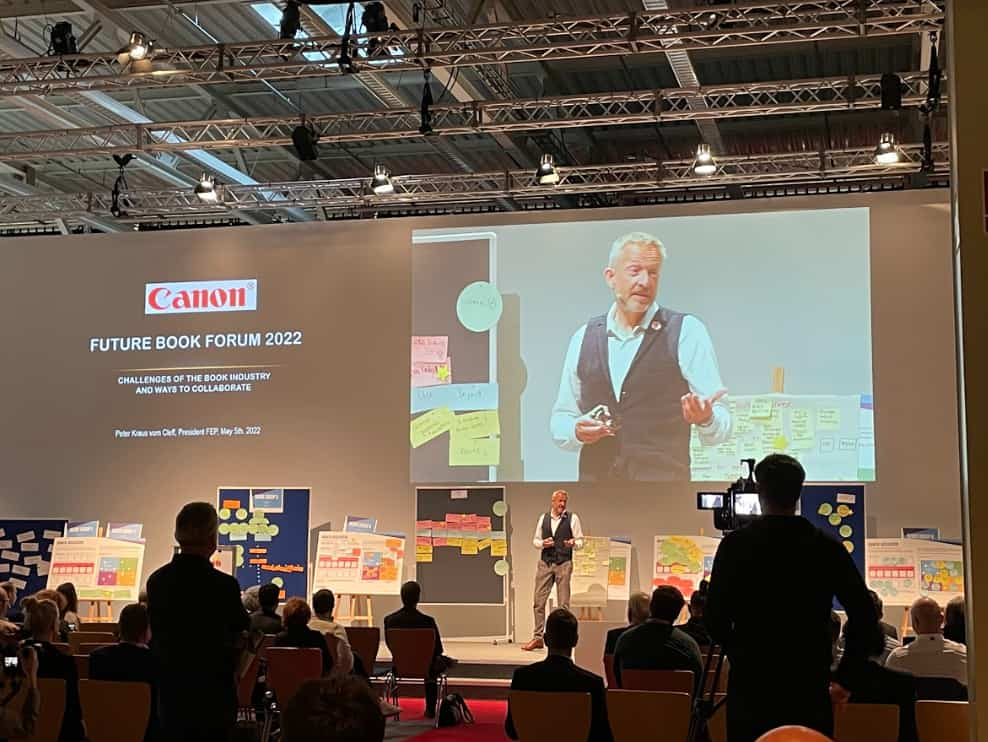 Not every printed book is sold (actually, one in eight books from bookstores is returned), which means wasted money and resources on printing those books.
We can still print books and keep them for us or gift them because there are ways to reduce the carbon footprint even with printed books. 
For example, we can print books in our country using professional printers. This means we won't need to transport printed books from another country.
Also, print-on-demand. 
This was a hot topic at the conference because it's probably the most efficient and environmentally friendly way to sell books.
He suggests publishers should:
Work more intuitively, analyze the context, and rethink their business model accordingly.

Print locally to reduce fuel and book miles.

Use environmentally friendly means of production, especially paper.

All publishing houses need to work together towards this goal as this is also more profitable for them because sustainability is a growth driver.
Andy Hunter, CEO and Founder of Bookshop.org
Andy Hunter, the last speaker of the conference, shared his journey in creating Bookshop.org and how he developed an alternate, more sustainable business model for book publishing. 
How? Every purchase from his website helps a local bookstore.
When he started, he knew the industry needed a change. And he was competing with popular names, such as Amazon, but this didn't discourage him in any way because he discovered that there are many customers among book lovers who wish to support local businesses.
So, people are already interested in making a difference, which means there is hope to significantly reduce the carbon footprint.
But for this to have a significant positive impact on nature, every publisher needs to rethink their business model to develop a healthy and sustainable publishing process. 
Roundtable for Open Talks
What I loved about the conference, besides all the great talks, was that we could sit at a roundtable and openly discuss higher-level issues and ways we could achieve better results for the industry and for our customers.
It was in the form of the Innovation Lab, where we brainstormed solutions and talked about our experiences.
We created strong connections which we know we can turn into something great in the future.
Conclusion
There is hope that all publishers can create an environmentally friendly business model. 
And this shouldn't scare anyone when it comes to profits. It can be equally profitable, if not more.
With educated customers that choose a sustainable option, companies can increase their profits and significantly reduce waste. 
This is possible through print-on-demand, ebooks, and taking advantage of the evolution of printers so that every country can print locally.