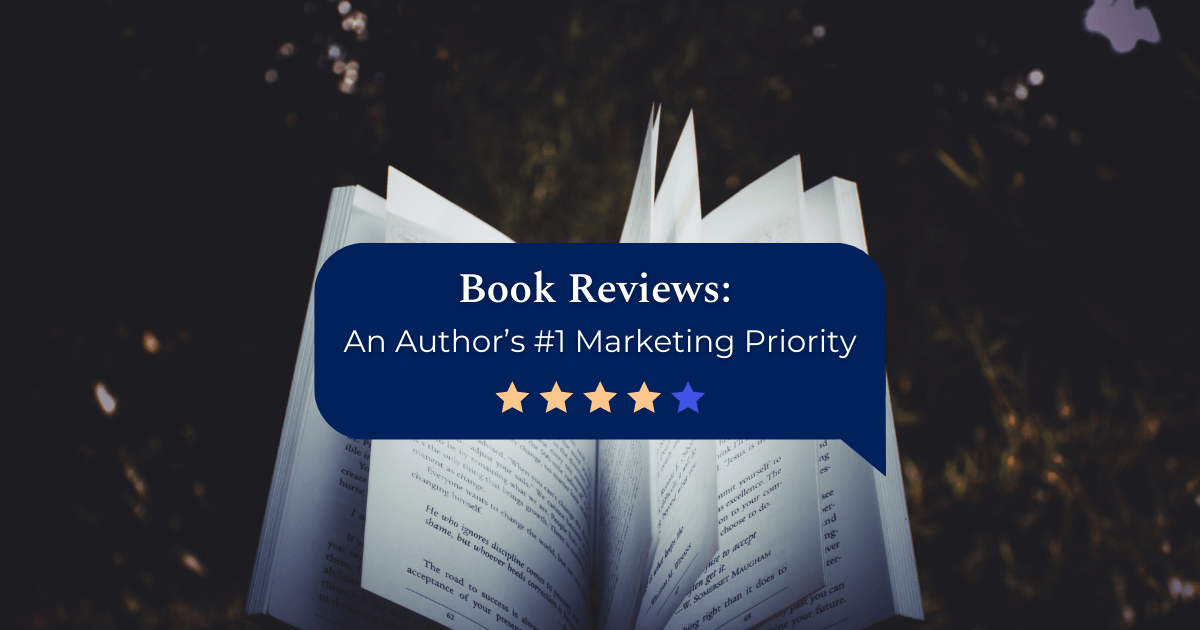 This is crucial: before investing your sweet time, money, and energy into your book marketing plan, land at least a handful of positive reviews. I go over the importance of book reviews for authors and how to get more book reviews below.
Two Types of Book Reviews to Know
In technical terms, a book review is a form of literary criticism that describes or analyzes a book's content, style, and merit. It can be a primary source, opinion piece, summary review, or scholarly review. In publishing, there are two types of book reviews to know.
1. Third-party book reviews
Third-party reviews come from a variety of sources, such as:
Professional book review services and publications
News outlets
Printed periodicals
Printed and online magazines
Blog posts and other sites that write about books
Podcasts about books
Review programs with stores like Amazon
2. Reader book reviews
Reader reviews come from individuals who have read your book and aren't associated with any third-party sources. Most online bookstores display reader reviews as part of your book's product page, as they can help boost its sales. Most reader reviews are also seen as more authentic and honest as they have a personal touch to them, which leads me to the next point –
Why Book Reviews Online, Especially From Readers?
In the world of self-publishing, selling books occurs mostly online. And as you know, the online retail giant Amazon is the mecca of self-published books, capturing half of the digital book market. Under this kind of e-commerce landscape, reader reviews significantly influence book sales. Hence, if your book has zero reviews (or worse: negative reviews), it's less likely that people will buy your book.
To put it simply, people want concrete proof that your book is worth buying. Book reviews provide that proof. See how convincing this five-star review is:

Here are some real-life insights: the team at PublishDrive analyzed thousands of Amazon book ads. What they found were serious performance issues with Amazon sellers who have little to no reviews (among other constraints, like not having an optimized book description or author page.) This is a common story for most, if not all, products on Amazon.
So, let's say you're running paid advertisements for a book that has zero book reviews online. People may click on your ad and then notice how there are no reviews, ultimately losing interest or confidence in buying your book. See how it'd be a waste of your marketing dollars to run campaigns without a single review?
On the flip side, if you've got a solid book cover and description that engages your audience, reviews can serve as that last push in convincing your audience to purchase. Reviews give your book, as well as your author brand, the online credibility it needs; it should be your #1 marketing priority.
The Importance of Book Reviews: More Reasons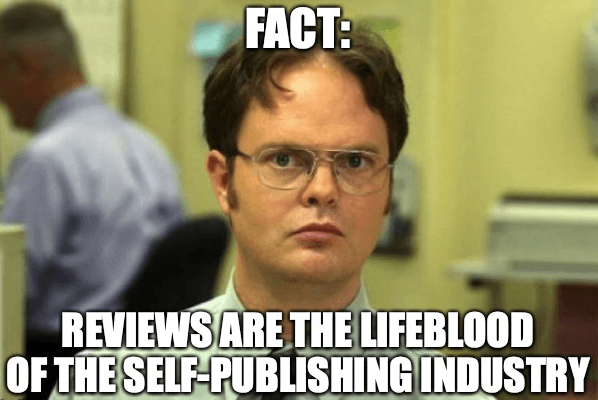 Here are some other reasons why book reviews are so important to have –
1. They help booksellers and librarians know how many copies of your book they should stock
Third-party reviews are highly reliable in getting your book known. One such source is professional book review publications whose primary readership is mostly composed of booksellers and librarians who are looking to stock books that would be read by many.
2. They help your book gain more visibility in the market
One of the more apparent reasons why reviews are important is that the more reviews your book gets, the higher its chances of being displayed prominently in bookstores. A book that is more visible compared to the rest of the competition gets sold and bought more easily. The high visibility of your book translates to higher sales and more profit not just for the bookstore selling your book, but you as well.
3. They act as organic marketing for your book, by word of mouth
Word of mouth is a powerful form of promotion. The more satisfied your readers are, the more your book will be recommended to other readers who are looking for something new to read – preferably in the form of book reviews online as elaborated above.
4. They help cement your overall reputation as an author
A positive review acts as evidence reassuring anyone who decides to buy your book that what they'll be getting is a high-quality product worth the purchase. Steer away from fake reviews, as those can totally tank your reputation! To gain credibility from different sources, ask your network for reviews along with third-party sources, such as book review sites for authors. Let's go over more of these options –
How to Get More Book Reviews
You may love to see your book launched in spaces like the Washington Post, but these editorial reviews take longer to break into. If you're wondering how to get professional book reviews, there are incentivized review sites that are widely accessible for indie authors:
Amazon Vine program has a ton of reviewers who are regularly giving out genuine reviews.
There are paid services like Netgalley, Publishers Weekly, and BookLife where you can purchase reviews. Prices range from $49-$399.
How to get your book reviewed for free? I'm a fan of going beyond paid options. Conduct your market research and compile a list of book bloggers in your genre. Ask other authors you know to swap reviews. Post in online forums. Don't forget to ask your friends and network. The options are endless. Check out these resources:
Writing a book review is a sweet gesture – consider thanking those who do (they may end up leaving more reviews for you in the future.)
You can also check out PublishDrive's book review tool for sending out review requests directly to Apple Books and Google Play Books devices. All you need are the email addresses of your recipients. These review copies are DRM protected, meaning they can not get copied, and expires in 28 days if not touched.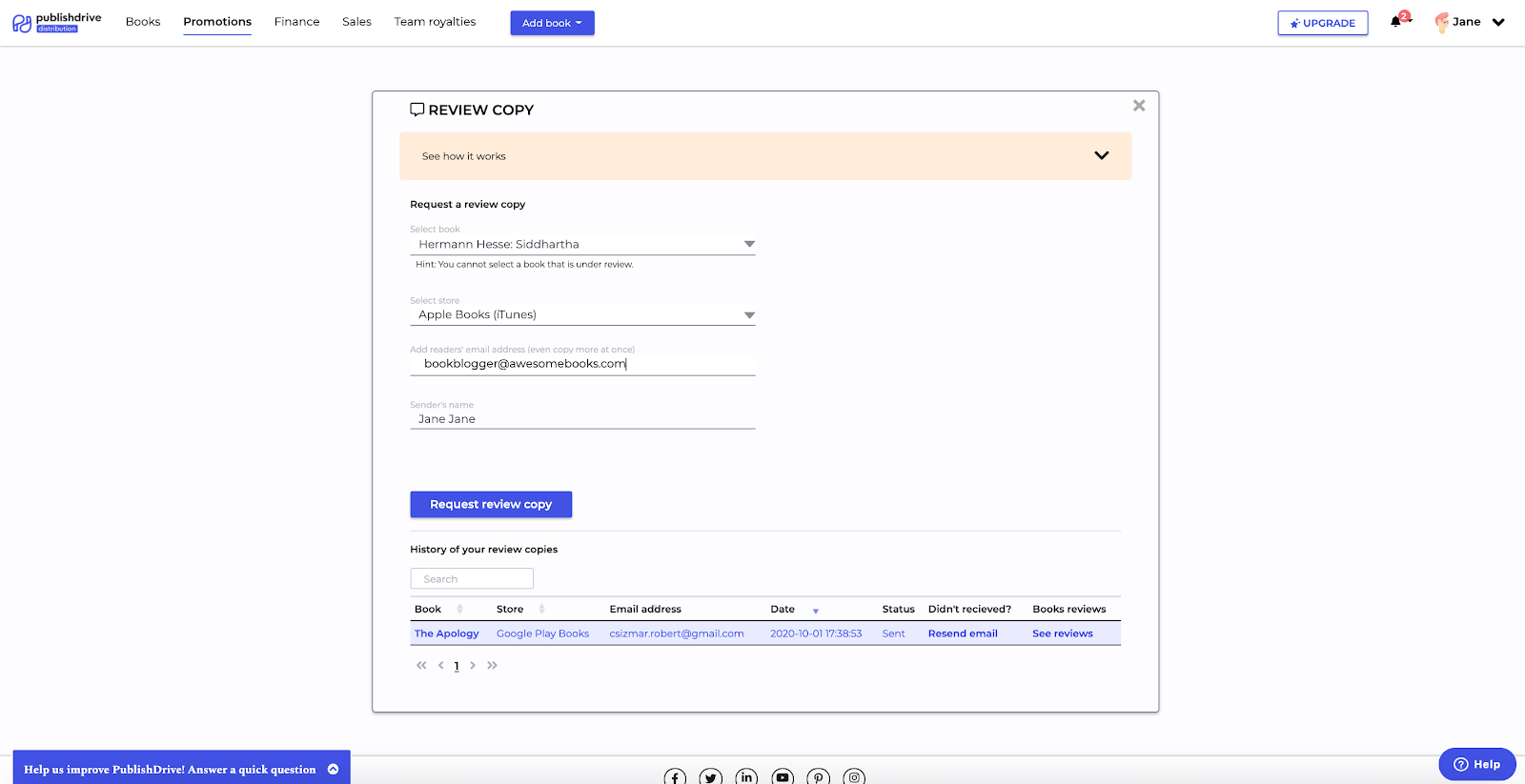 Bestselling author Gary Collins said this about the tool: "I'm an author who does a great deal of interviews. One of the main requirements is sending the host of the show a copy of my latest book. With this seamless feature, I can pick the format they desire and have the assurance it is protected and cannot be distributed without my permission."
Try out PublishDrive for free and access a suite of book promotion services, hundreds of bookstores for distribution, and much more.
What Happens With Negative Reviews?
Sarah Robinson from BookRazor shared some awesome pointers on negative reviews:
The only thing you could do whenever your book gets its share of negative reviews is to try to make them work for you. Who knows if some people who are genuinely interested in buying and reading your book might get past them and buy your book anyway?
You just have to make sure that any review you'll get for your book passes fair and truthful judgment as book buyers can be a discerning bunch that's hard to please sometimes.
Besides, the average book buyer places more weight on an honest book review – even one that isn't exactly glowing – than one that's contrived.
I Have Dozens of Reviews. What Now?
First, collect your best reviews in a folder. Save screenshots and add links in an Excel sheet. When you write a marketing plan for your book, use your reviews across marketing collaterals:
Post on social media about your favorite reviews
Add them to your book's back matter
Add them to your book description
Place them on your website
Pick one as a part of your email signature
Good luck!