Book Marketing
Email Marketing For Authors. How to Build an Email List Using Different Tactics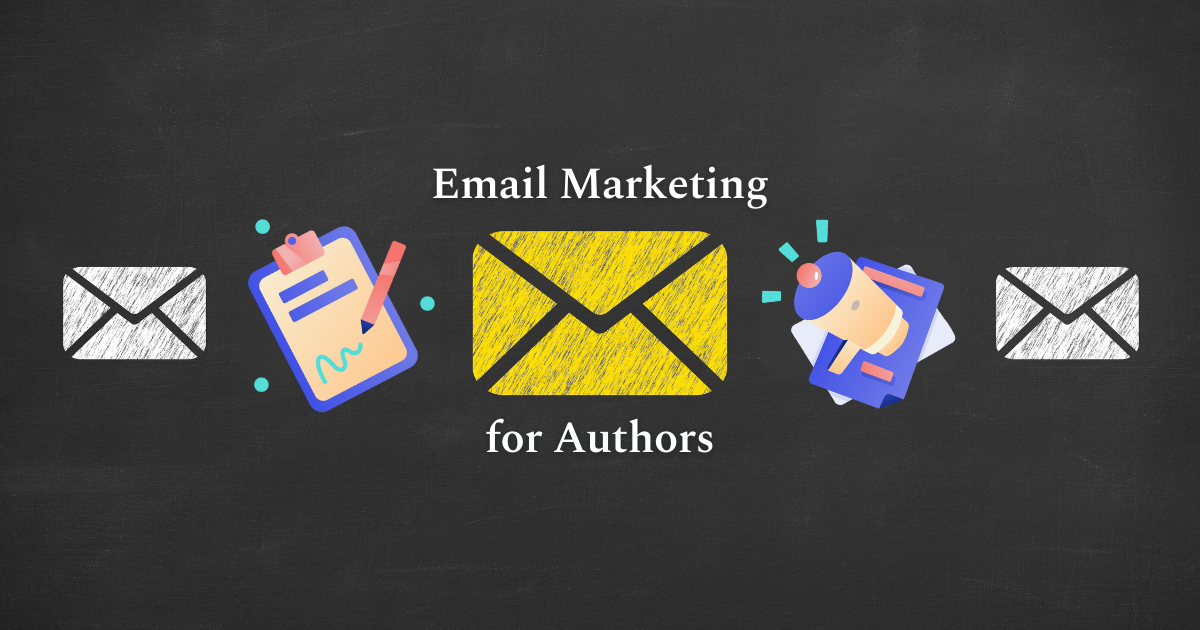 Building a robust email list is among the most powerful tools in marketing for self-published authors. An author email list allows you to reach out directly to your readers, fostering a personal connection that enhances engagement and loyalty. 
Unlike social media platforms, your email list is entirely under your control. Utilize it efficiently and increase your discoverability while creating a dedicated community around your work. When it comes to marketing for self-publishers, this should definitely be a goal!
This article delves into email marketing and shows you how to effectively build and manage your author mailing list, turning casual readers into long-term fans.
Why Build An Author Mailing List Right Away?
If you don't have an author email list yet, here are the top reasons you should make it a priority: 
1. Direct communication: With an author mailing list, you can communicate directly with your readers, bypassing any intermediary platforms.
2. Higher engagement rates: Emails tend to have a higher open and click-through rate compared to other marketing channels. Readers who subscribe to your list have shown an active interest in your work, making them more likely to engage with your content.
3. Builds a dedicated fan base: Your email list can be a reliable source of loyal fans. These readers have shown explicit interest in your work and can turn into customers with the right content.
4. Cost-effective: Email marketing is one of the most cost-effective forms of promotion. For self-published authors working with limited budgets, it can yield a high return on investment.
5. Independence from social media algorithms: Social media algorithms can unpredictably affect your reach. With an email list, your message reaches your readers directly. You can customize your messages to align perfectly with your author brand and send them when your readers are most likely to engage.
6. Direct sales opportunities: You can use your mailing list to promote new releases, special deals, or exclusive content. This can help drive sales directly from your email campaigns.
7. Personal connection: Emails allow you to share a more personal side of your author journey. This connection can foster reader loyalty and encourage word-of-mouth promotion.
8. Retaining readers: Even if readers aren't ready to buy immediately, staying in their inbox keeps you on their radar. Your book will be at the forefront of their minds when they are ready to purchase.
9. Get valuable feedback and insight: You can use your mailing list to gather reader feedback, conduct surveys, or test book ideas. The insights gained can be invaluable for your writing and marketing efforts.
Building an email list isn't just about enabling a form on your author website. It requires consistent efforts to increase the number of subscribers and effectively use email marketing for book promotion.
How To Build an Author Email List
Here is how to build a well-curated list of subscribers:
1. Find the most suitable email service 
Start your list-building activity by first selecting a service provider that can effectively manage your mailing lists. Many providers offer free plans that are perfect if you're at the starting point of your list building, catering to a limited number of subscribers joining your email list (usually 1,000 subscribers. Once you exceed that number, you most probably outgrow your free plan (a challenge worth taking, no less).
Here are some service providers to check for your author newsletter: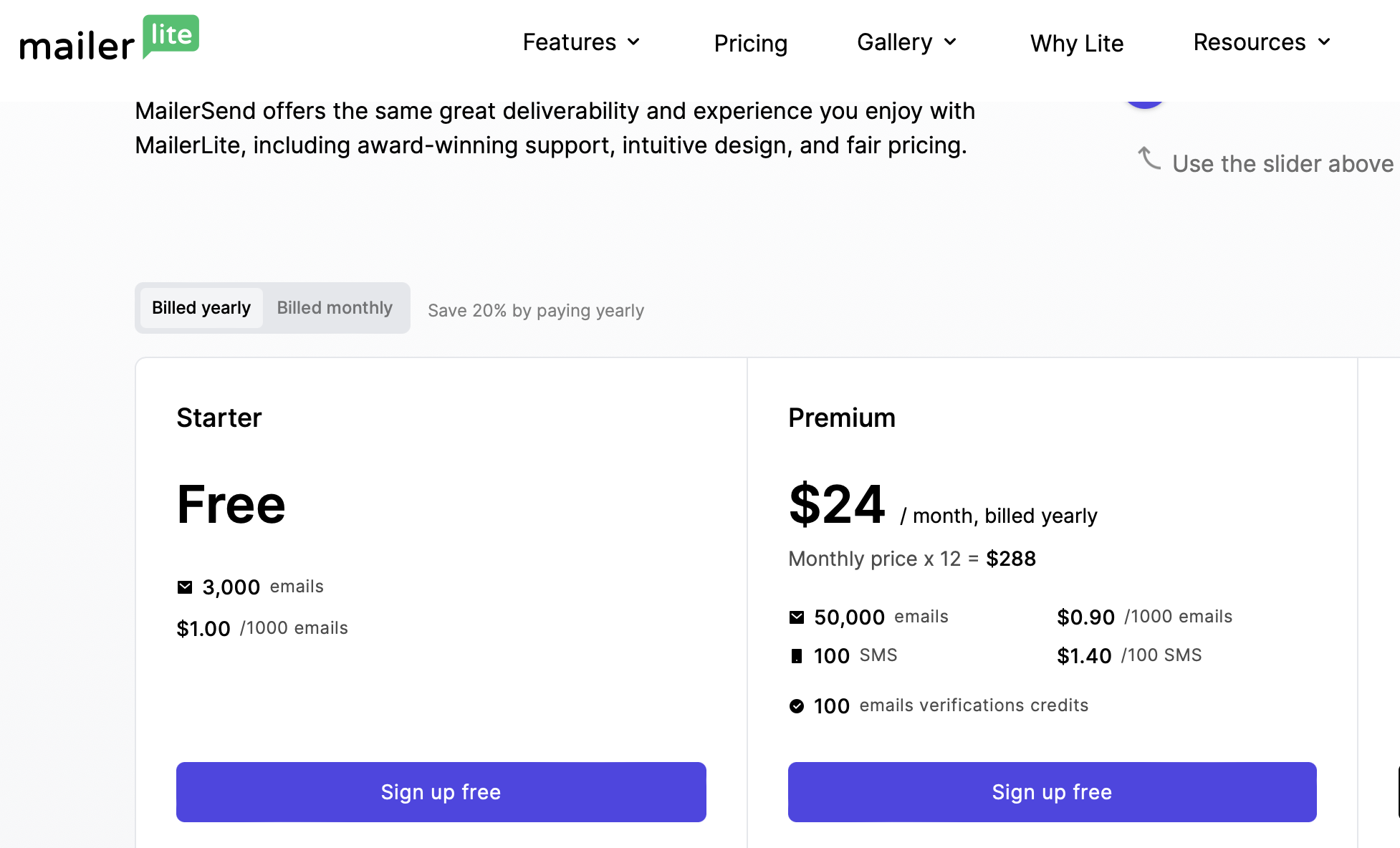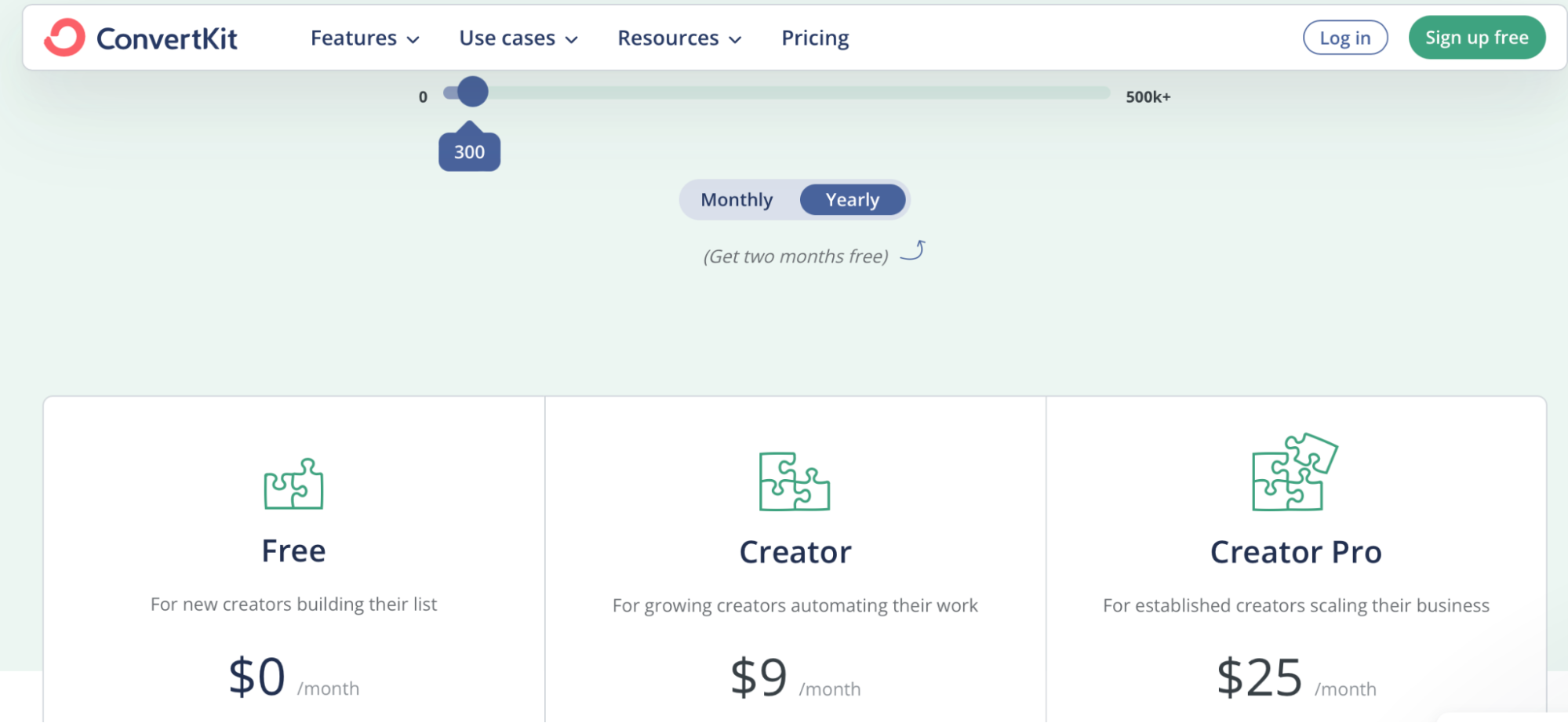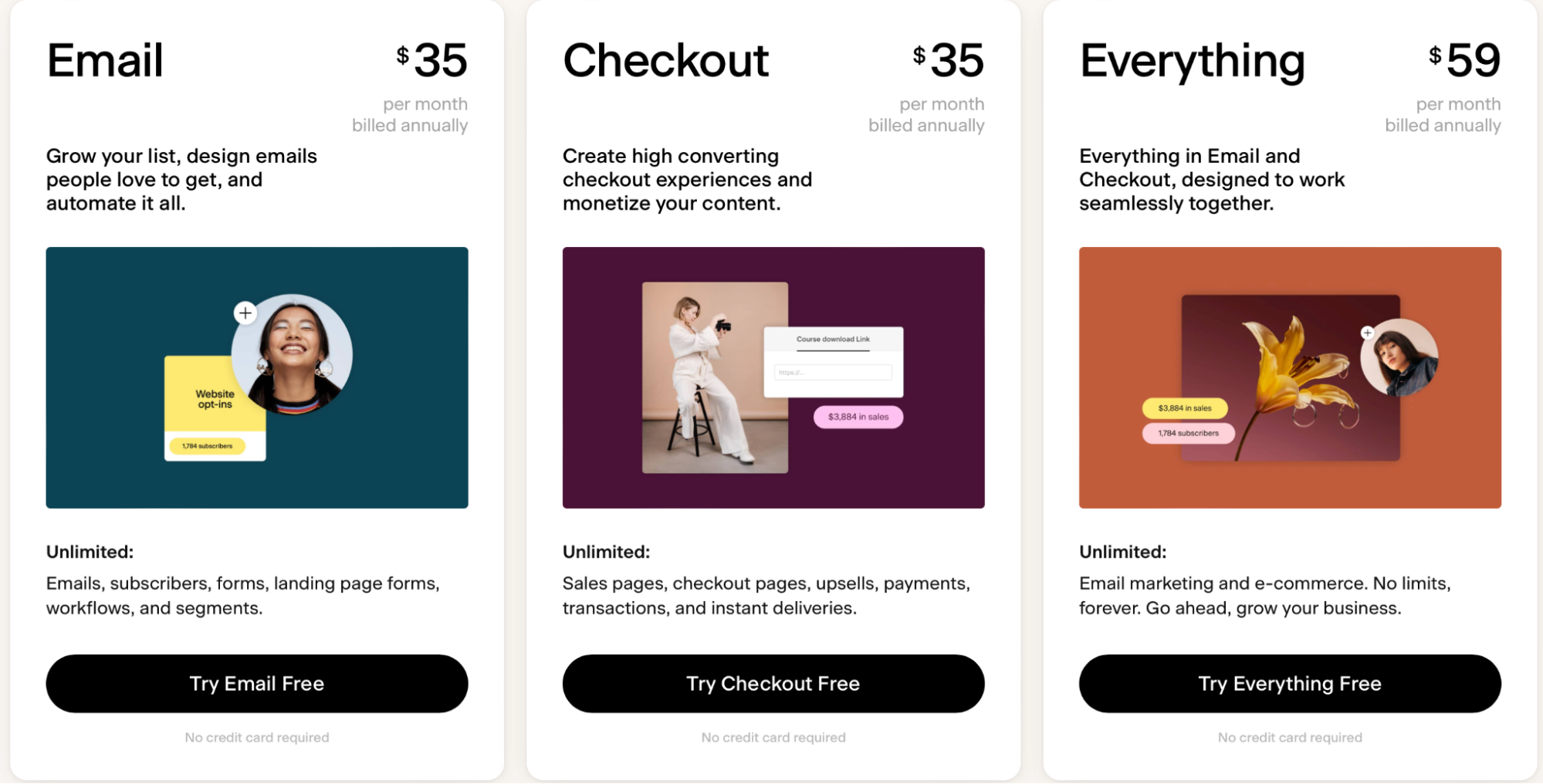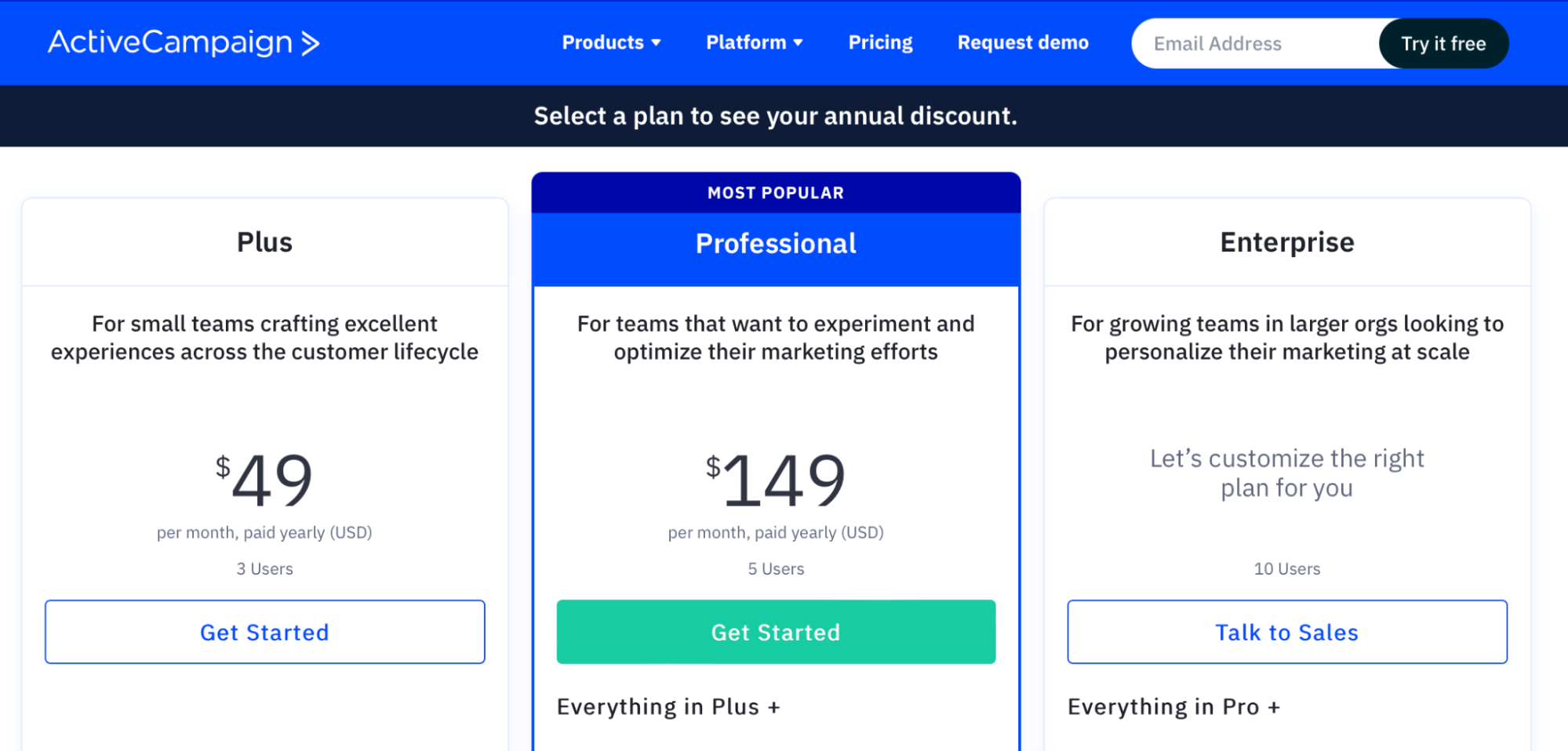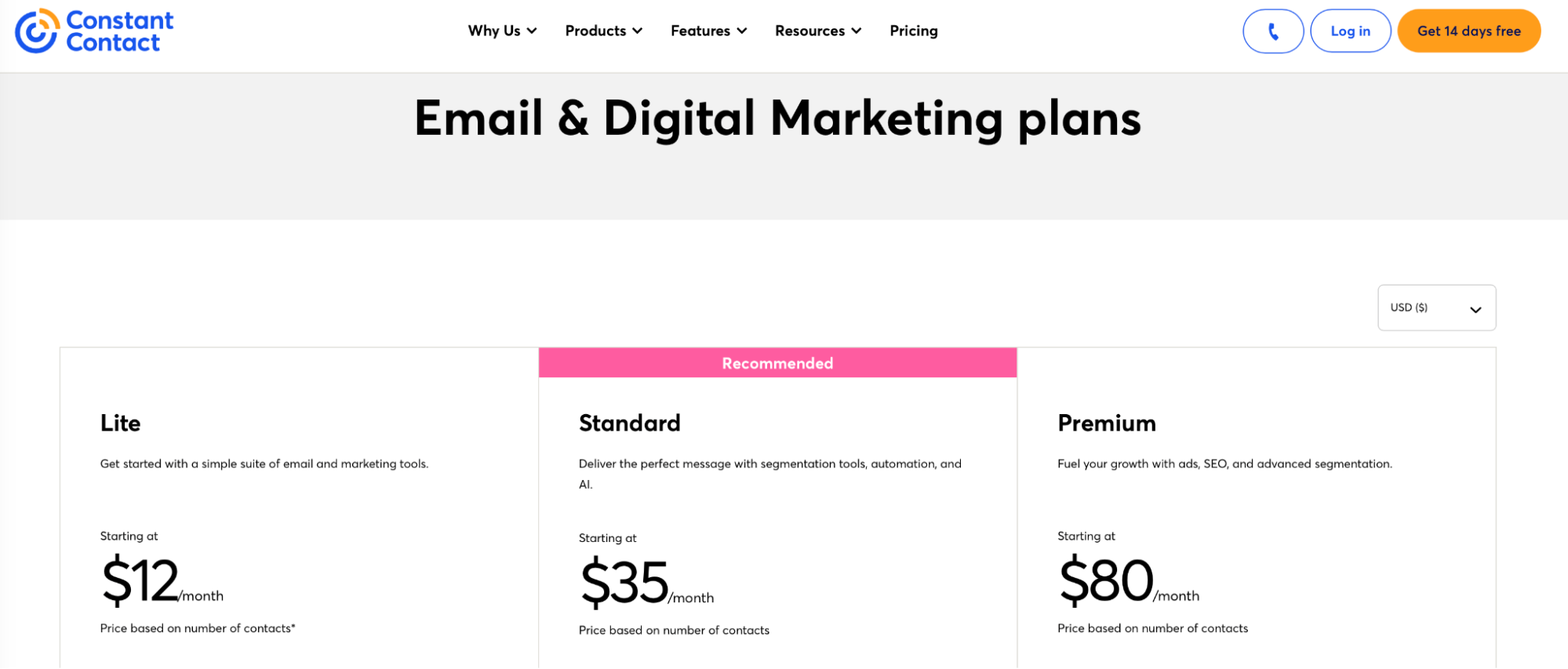 It's important to consider your brand's unique characteristics and needs when choosing a provider to build an email list. Assess the pros and cons of each service in relation to your specific goals and audience. Ultimately, the choice should be based on what suits your author brand the best and aids most effectively in the growth of your mailing list.
2. Make use of your author website & landing pages
An essential feature of your author website should be a well-placed email sign-up box. By embedding this feature within your branded environment, such as your homepage or About page, you can enhance your call to action. Prioritize its placement based on your immediate objectives, such as boosting pre-orders for an upcoming book launch.
Strategically crafted landing pages can also help promote your newsletter sign-up. A landing page is an extension of your author website, and it allows you to market one book at a time. This is why you have to make sure the landing pages are in tune with your brand.
A word of caution, though. With many individuals hesitant to provide email addresses due to the influx of newsletters, building trust by specifying your email frequency and content type is crucial. Transparency can assure potential subscribers that you value their time and inbox space. This careful approach forms a significant part of learning how to create an author newsletter.
3. Use a reader magnet
A reader magnet (also known as a lead magnet) serves as a compelling incentive for people to join your email list. Even if someone has purchased or plans to purchase your book, they might need an extra push to provide their email address. 
Your lead magnet should be a free gift that subscribers receive immediately upon joining your email list. This gift could be a full-length novel (from your backlist) – for instance, the first installment of a book series, a handy guide to your fictional worlds, a short story, a novella, or even a removed chapter from an existing book. 
Nonfiction authors can offer concise guides on topics related to their expertise.
If you are not comfortable with the free ebook idea, here are some other options:
Free "slice-of-life" chapter
For example, if you write Romance, offer readers an exclusive "honeymoon" chapter. If you write Sci-Fi Space Exploration, give readers a peek at what life is like on the newly colonized planet.
I've seen many successful authors offer custom Spotify playlists based on their books. Think of it as the official soundtrack to your book. Feel free to include the playlist link (instead of a giveaway/download page) in your automated "thank you" email.
Quizzes are another creative option that is great for attracting subscribers. Engage your readers by creating quizzes like "What Character Are You?" based on your own book. You can do this using a third-party service that collects readers' emails at the end of the quiz. 
Quizzes are best used as a standalone technique to collect sign-ups. Instead of including a link to your quiz in the automated "thank you" email, consider putting it in a blog post. Quizzes also perform well when shared on social media. As sign-ups start gathering, you can export the subscribers to your mailing list provider.
Put your lead magnet everywhere:
Once you're all set up with a mailing list provider, create a sign-up landing page. When you have the link, be sure to put it everywhere, including:
Front matter and back matter

on all of your ebooks. This way, your

lead magnet

becomes visible in the

Look Inside

section on Amazon, and any potential reader browsing your book's page can view the lead magnet, regardless of their purchasing decision. While the ultimate goal remains to sell the book, the immediate objective is to raise awareness and encourage sign-ups.

Pop-up or sidebar on your

author website

.

Dedicated newsletter page on your author website.

On all

social media profiles

. Sharing bits and pieces of your self-published books, as well as related content, gives people a teaser of your work and what they can expect from your brand. This helps them evaluate on their own terms whether they're willing to click "buy." It also has a compounding effect: the more value you provide through social content, the more likely readers will stick around and pay for your books.
That's why integrating email marketing with your social media is a low-cost strategy that benefits both channels. How? Use your social channels to provide exclusive content in exchange for users' email addresses.
Note: In case this appears daunting, don't hesitate to team up with a professional marketer who can assist you in devising strategies to reach a wider audience.
Distribute your reader magnet
:
If you offer a free ebook or chapter, you'll need to use a third-party service to distribute your lead magnet once readers sign up for your mailing list. Services like Prolific Works and BookFunnel are great for this. These services allow you to set up a professional-looking landing page where readers can download their freebie.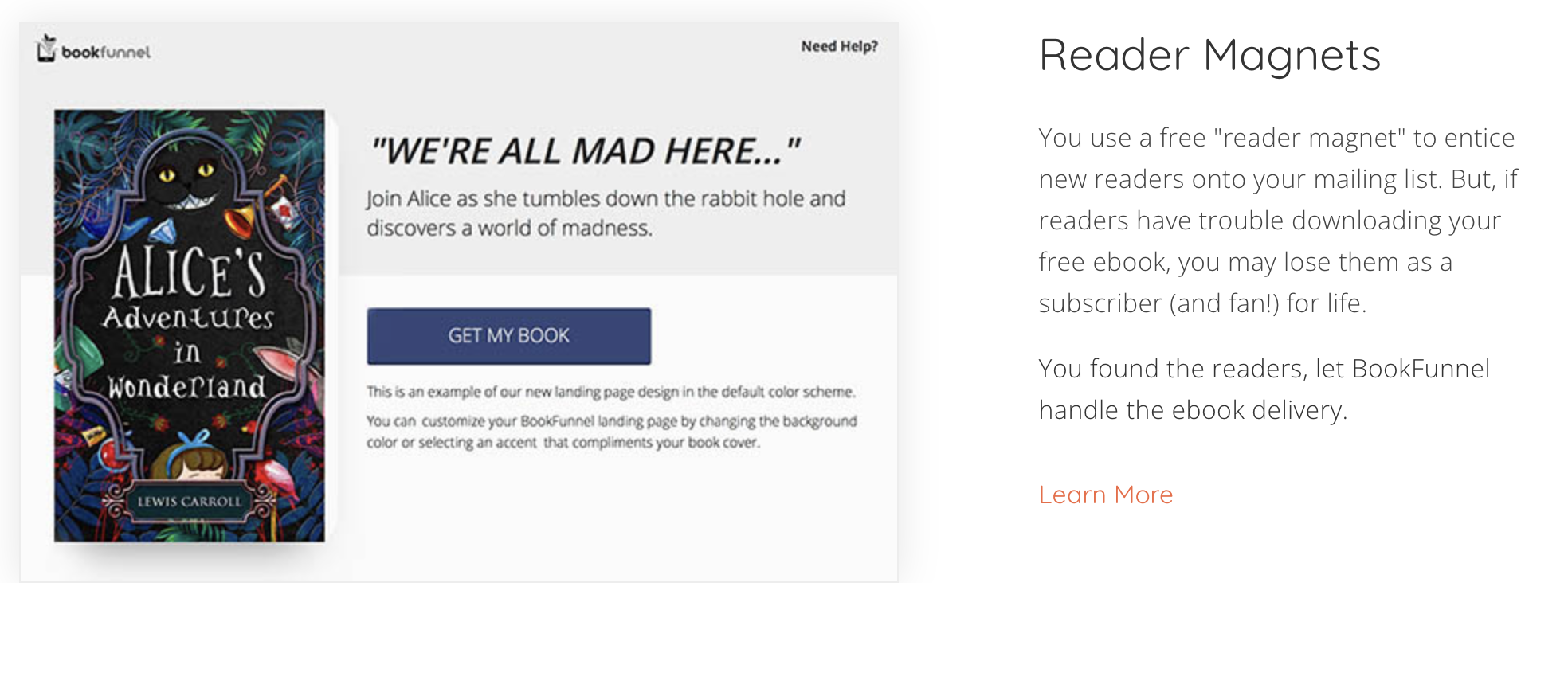 4. Expand your list with giveaways
Giveaways are an effective strategy to garner attention and engagement. You can offer books as prizes to your subscribers.
The books don't have to be written by you. An excellent idea is to give away books that are authored by someone within your genre. 
What makes this approach remarkable is that you're giving prizes that are genuinely appealing while sparking interest and fostering relationships with fellow authors.
Filter out the freebie-seekers
While giveaways can boost your list, they also tend to draw people primarily interested in free goods. Hence, cleaning up your list before attempting any sales pitches is important. 
After acquainting yourself and presenting your work to these subscribers with giveaways, you can email them that freebies will no longer be available (at least for a while). Those who don't unsubscribe should be added to your primary mailing list.
When communicating these changes or any new updates, ensure to use attention-getting email subject lines to improve open rates and engage your readers effectively.
5. Keep close contact with your readership
Bear in mind that your subscribers are a group of individuals who can opt out anytime if they feel exploited, overwhelmed by emails, or if they perceive no value in your newsletter. 
Typically, the first email is a friendly greeting that thanks the recipient for their interest in your list. It provides an overview of what content they can anticipate from your newsletter, assuming this wasn't already outlined in the sign-up box. If a subscriber joined due to a reader magnet, ensure you deliver the promised free content.
In case you already have online content that the new subscriber might have missed, consider setting up a second automated email to be sent a few days later. This email can highlight selected blog posts, interviews, or resources that your readers might find interesting.
List segmentation
It is essential to avoid lumping all subscribers into one extensive list. 
List segmentation may sound technical, but it's vital. As you'll be acquiring new subscribers from various sources — some from giveaways, others attracted by your reader magnet, some from Facebook ads, and some directly from your website — these individuals will have varying levels of familiarity with you and your work, depending on how they discovered your list.
For casual subscribers (e.g., those from giveaways), nurture these relationships gradually, allowing them time to get to know you. For those who purposefully signed up (perhaps they met you at a book reading, a talk, or a conference), add these individuals into a segment where — when it's time to launch — you can request an early review or invite them to join your "street team."
6. Keep engagement up
Managing an email list isn't simply about sending emails to a growing subscriber base. The goal is to encourage your subscribers to open, read, and interact with your newsletter. This requires personal interactions with them, frequent check-ins, and keeping them updated with important events like book launches.
Connect personally 
Ask your readers questions and make a point to respond to them personally. Not only do readers appreciate a direct response, but it's also an opportunity for you to learn more about your audience and their interests. You could include a question in your welcome email asking subscribers what they'd like to see in your newsletter, and if certain responses recur, plan to incorporate them.
Newsletters are a casual and friendly platform. Don't treat it like a personal diary, but utilize it to share insights from your publishing journey, recommend other authors' books, or share personal stories that could interest your readers. Your newsletter is an ideal space for your readers to get to know you better.
Communicate regularly
The frequency of contact with your audience is your call, but a good guideline is to aim for no more than twice a week and no less than once a month. This ensures that your subscribers won't forget about you, yet they won't feel bombarded.
Build hype around your book launch
Your email list becomes invaluable as you near your book launch. As the release date approaches, contact your list more frequently when you have updates to share. 
How can you build anticipation? Announce your release date, share press coverage, promise a cover reveal on a specific date, and share an excerpt from your book. Channel the passion that inspired you to write the book in the first place. 
For a better understanding and inspiration, consider browsing author newsletter examples from your favorite writers.
Time To Email
Harnessing the power of email marketing for publishers and self-published authors can be a game-changing strategy. It offers a unique opportunity to reach out to your readers in a personalized way, creating stronger connections that go beyond the pages of your books.
Learning how to build an email list might feel like a daunting task initially, but as we've explored throughout this article, the benefits of cultivating a dedicated and engaged readership far outweigh the initial investment of time and effort. With a well-crafted author mailing list, you will be better equipped to launch new titles, engage readers, and significantly increase your book sales.
Start your email marketing journey today and watch your author platform grow, bringing your work to an ever wider audience. Remember, each email address is not just a potential sale but an opportunity to foster a lifelong reader and fan. 
At PublishDrive, we have your back with publishing made easy.