Book Marketing
What Is an Advance Reader Copy? Build Your ARC Team and Get Book Reviews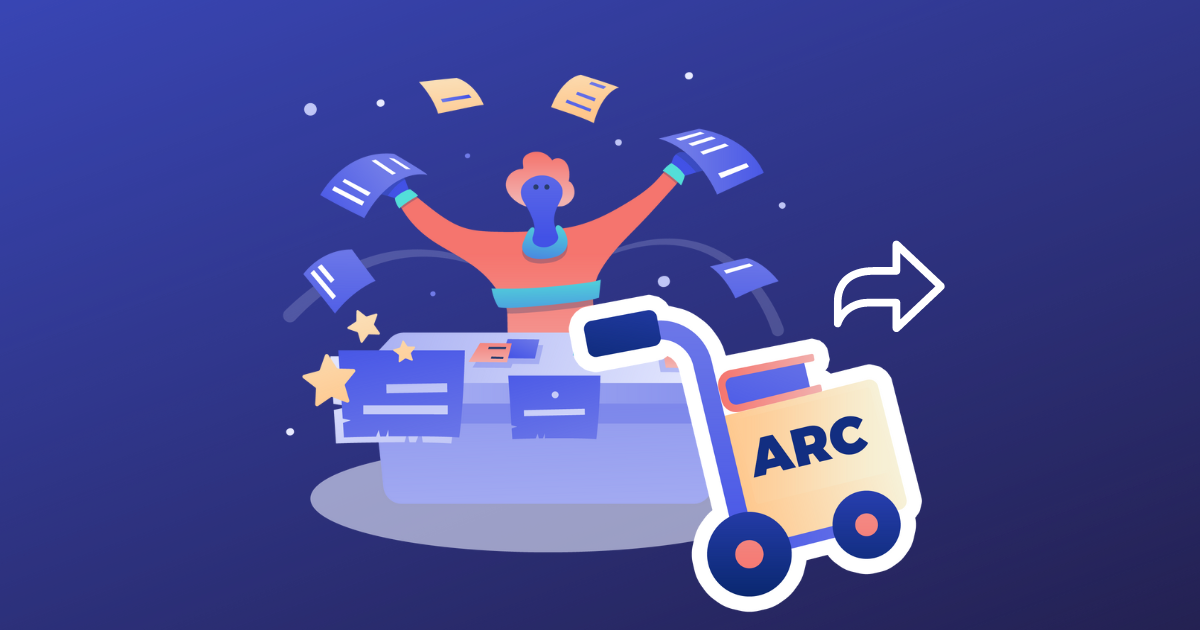 Reader reviews are crucial for boosting ebook sales for self-published authors. They can:
Help readers find books they love

Increase your

social proof

Generate buzz around your book launch and after
While doing your pre-launch research, you might wonder: How do other indie authors rack up dozens of reviews within the first day of publishing (without the help of a large publishing house)?
It takes some planning and effort, but it can be done, even on a limited budget. I go over how to build an ARC ("advance review copy" or "advance reader copy") team, ask book reviewers to write a review, and position your book for a successful book launch.
What Are Advance Reader Copies?
An Advance Reader Copy (ARC) is a printed or electronic manuscript of an unpublished book you can send readers for review.
This means an ARC has to be in almost final shape. You can send it without illustrations and book cover design, but the text of an advance reader copy needs to be edited and handled properly before sending it out.
You can ask a beta reader for feedback and a professional editor to edit your manuscript.
This doesn't mean you're not allowed to change some small details after you send your advance reader copy for reviews, but not the entire story.
Besides knowing what an advance reader copy is, you should also keep in mind that you need to mark the advance reader copies on both the cover and inside the book as advance reader copy that is not for sale or distribution.
Why Self-Published Authors Need Reviews from Advance Reader Copies
When self-published authors get reviews and high ratings before a book launch, they can rest assured half of the necessary marketing materials are ready.
Let me give you a bit of context.
Just place yourself in the reader's shoes for a moment (you've been there already, anyway).
They're browsing for a new book to get lost in. Your book cover entices them, and now they're intrigued. Naturally, they scroll to read the reviews.
If your book has no reviews, they must take a risk. Or, they could easily spend $2.99 on your competitor's book, which has glowing reviews. For readers, this is a no-brainer.
You can't count on every reader to give you the benefit of the doubt. They need reviews, so you must send out advance reader copies.
Let's see how.
How to Get Advance Reader Copy Reviews
Here are a few common methods to build an ARC team as an author.
1. Build an Email List
An email newsletter is one of the most important pieces in an author's toolkit. There are plenty of inexpensive newsletter providers out there, such as Mad Mimi, Mailchimp (which, btw, is free for up to 2,500 subscribers), and Aweber. 
Once you have a sign-up link to your newsletter, place it everywhere. Add it to your book's front matter, back matter, author website, social media handles, etc.
Your newsletter will allow you to reach out directly to your readers for reviews.
To build your email list, you need to ask people for their email addresses. This can be done through a lead magnet.
A lead magnet is something free that book lovers get in exchange for signing up with their email. This will help you collect email addresses. In your case, as an author, this is usually a free book (which can be a great way to tap into your backlist), a bonus chapter, or a short story.
How to do it:
If you already have a published book:
Include a note in your book to let readers know about your free content. For example: "Sign up for my newsletter to receive a FREE steamy short story!"
You can place these kinds of texts on the front matter or back matter of your ebook.
Note: If you have two different lead magnets, you'll need to create two separate landing pages for them. 
If you haven't published a book yet:
You can still build a solid list of subscribers even if you haven't published a book yet.
Once you have a lead magnet, you need a way of distributing it to people. Services like Prolific Works and BookFunnel are perfect for this.
So, how exactly does this all come together? When setting up your email newsletter, edit the automated "thank you" email that your readers receive after they've opted in. In this message, include the link to your freebie landing page or download page.
They'll get directed to a landing page that looks something like this:
The process would be something like this: reader signs up for your newsletter > reader receives "thank you" email with a link to freebie > reader claims freebie on the landing page.
I recommend offering a standalone book (short story or novel) or the first few chapters of the novel you're working on.
You can also host giveaways on Prolific Works that are discoverable by readers. In order to download the freebie, you can ask readers to sign up for your newsletter first.
Then, you can export all the subscribers' addresses from the giveaway as a CSV file and then import them into your newsletter services, such as Mad Mimi or Mailchimp.
Send your ARC to your subscribers
Now it's time to reach out to your subscribers. Send out an email to your list and get people excited about the chance to be on your ARC review team. To make things easier, I suggest directing them to a separate list where they can officially opt-in to become part of your ARC team.
You can also do it manually and keep track of who wants to participate using a spreadsheet. This is fine for authors who don't have many subscribers, but it makes things difficult as your subscriber list grows.
2. Send Advance Reader Copies To Other Groups of People
Besides building an email list for reviews, you can send your ARC to other groups of people and ask them to review your book.
Here's where you can send them:
Book reviewers or book bloggers
Once you've exhausted your email list, you can reach out to book reviewers such as influential book review blogs or professional book review sites. Check out our article on the subject and see some of the best places you can search for reviews.
Goodreads is the perfect place to host book giveaways. You can use your finished book or an advance reader copy as a prize. Since people on Goodreads are there to read and recommend books to others, you can get reviews even before the book launch.
There are influencers on social media that can help you with book reviews by recommending your book to other people. For example, you can reach out to a Bookstagrammer or a BookTokker.
If you're planning to print a few books for physical bookstores, you can send ARC copies to booksellers who could write you reviews and recommend your book after it's published.
If you have one, of course. But most authors do because a launch team can consist of your fanbase, family, friends, and other professionals who help you with your book launch and after. 
3. Get Reviews with PublishDrive's Review Tool
With PublishDrive, you can get reviews by sending review copies to your friends or influencers directly from Apple Books or Google Play Books.
You can request review copies on our platform under the Promotions section.
Select the ebook you want to be reviewed and send it for review.
Tips for a Successful ARC Strategy
1. Format your ebook 
Prolific Works and BookFunnel require your freebie or lead magnet to be uploaded in an ebook format. Be sure to head over to our FREE public ebook converter to create a beautifully formatted ebook. If you need help preparing your manuscript for conversion, we have a super helpful guide here.
2. End your giveaway before publishing
Be sure to deactivate your ARC giveaway before publishing, especially if you're exclusive to any retailers.
3. Send the right email
In this email to your review team, there are a few important things to include:
The date you plan on publishing

Notify them that leaving a review is very much appreciated, but it is not required. (You cannot force readers to leave reviews. Be sure also to reiterate that these should be honest reviews).

Per FTC guidelines, readers must disclose in their review that the author provided them with a free copy. (Most readers are aware of this, and they know the drill).

You'll let them know when the book is live.
Conclusion
Reviews are essential to a successful book launch and all the sales that follow. Gather the right amount of reviews by sending out advance reader copies, and ensure a victorious book launch.