Self-publishing
About the Author Page: What to Know About Different Author Pages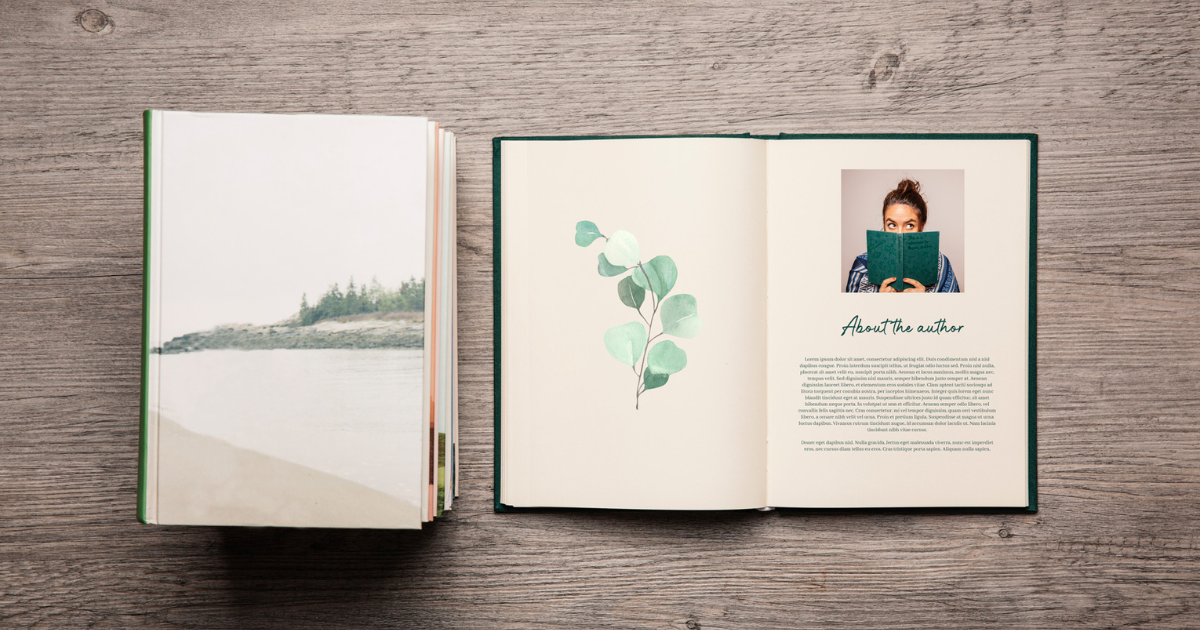 Whether you're a self-publishing company or author, you want to distribute your content to major channels like Amazon, Google Play Books, and beyond. Doing so involves uploading your book files, setting up metadata, as well as writing out your author pages. Let's go over what to know about the author page.
What Is an Author Page?
Traditionally, an author page or author bio is usually at the end of a book. In digital publishing, you'll additionally find the author page on sites like Amazon, Google, Goodreads, and Facebook. These pages are how readers find out more about you and your work. I recommend creating an author page for at least all four of these platforms. If you'd like to learn about the author page in a book, see here.
First, Write an Author Bio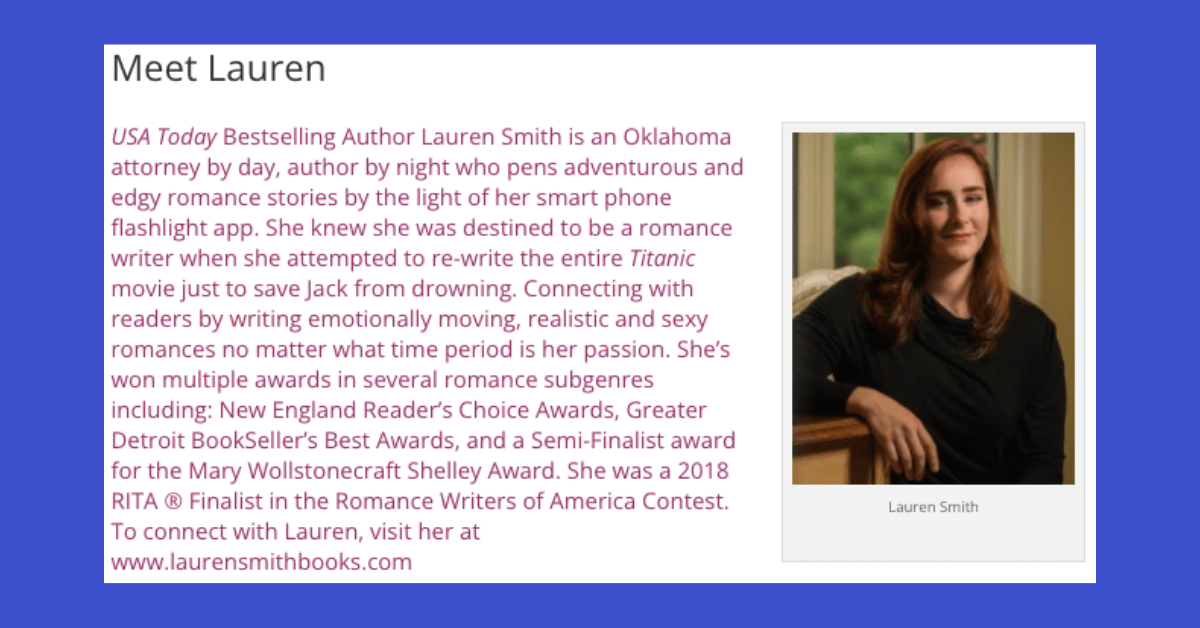 See Lauren's about author page above? Your bio tells your audience who you are and what you write about. It should also grab the attention of your readers from the very first sentence. Among a sea of competition, you want to stand out. 
Self-Publishing Master shared these pointers on how to write an author bio:
Have a strong opening.
Know your reader.
Pick details that match your author brand, genre, and target audience.
Tell a story.
Use the third person.
Keep your bio up to date.
For more, check out this quick four-minute video on crafting your author bio:
Amazon Author Page
Above all else, make sure to set up your Amazon author page. If you're self-publishing, it's most likely you'll distribute your book to Amazon. Amazon is THE largest retailer for online books, capturing half of the book market. Readers browsing on Amazon will click on the authors of books they like to read. Sometimes, they'll click "follow" to get publication updates or check out your linked social media or blog pages.
I have a solid authors page example for you – bestselling author Brandon Sanderson's page: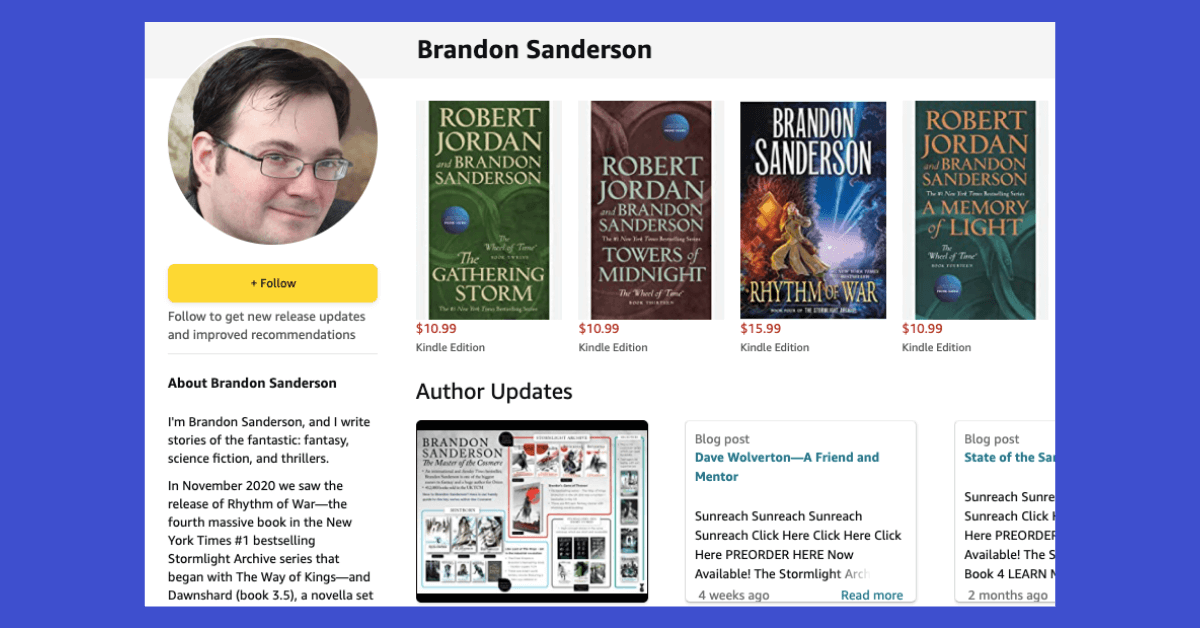 To create an Amazon author page, you'll need to get on KDP author central:
Head to author.amazon.com and sign up for free. If you already have an account, use your log in with your KDP or regular Amazon account.
Enter your author name. You can add pen names later.
Claim the books that are already on Amazon. You have to claim at least one book before you can start creating your author page.
Verify your account.
Once verified on author Amazon central, you can start setting up your page. Here are the most important items:
A professional photo
A short biography about yourself (your author bio) that highlights your career as a writer along with your achievements. Add a few personal details, too.
If you write in multiple languages or your books are translated, be sure to add those languages to your bio.
Share links to your social media, author website, blog page, etc.
Feel free to customize your shareable author page URL.
Again, make sure to claim all the books you've written so they can be found on your page. Lastly, keep your page up to date!
Google Books Author Page
Google Play Books is another giant channel for digital content. The book app is pre-installed on every Android device. That's billions of users. Plus, as the #1 search engine, having an author page up on Google helps with higher rankings in search results.
Here's what the Google author page looks like: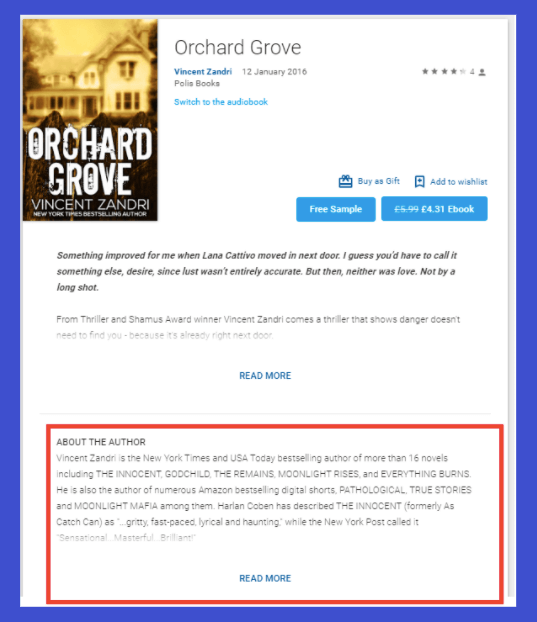 Getting your content up on Google can be quite a feat, taking some authors years to accomplish. With self-publishing platform PublishDrive, the process is a lot quicker and easier. Your content gets distributed to hundreds of other bookstores as well. To set up your Google author page via PublishDrive, all you need to do is fill out a form with your bio and a list of your books.
Goodreads Author Page
Goodreads is the largest site for readers and book recommendations. It's awesome for boosting discoverability, so don't skip this one.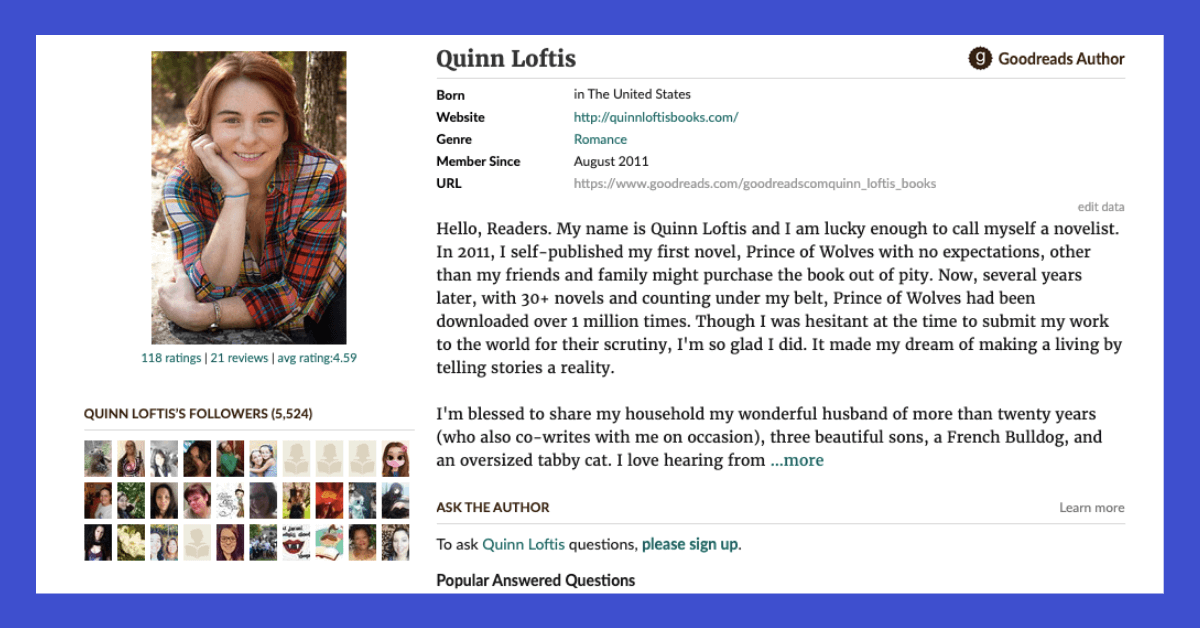 Like other platforms, you'll need your author bio, list of books, and any author websites or social links. More tips on Goodreads:
Review other books to build up your profile.
Post high-quality cover photos.
Share your Goodreads link in your newsletter, social media, etc.
Facebook Author Page
Facebook is still the most popular social media channel. Here's how to create a Facebook author page:
Click the menu with the dots button at the top right of your Facebook account.
Head under "Create" and select "Page".
Enter the details, like the name of your page and description.
Upload your profile photo, cover photo, and insert your bio in the "about" section.
Check out Rachel Morgan's Facebook author page. She kept her bio simple while posting and updating her followers on a regular basis.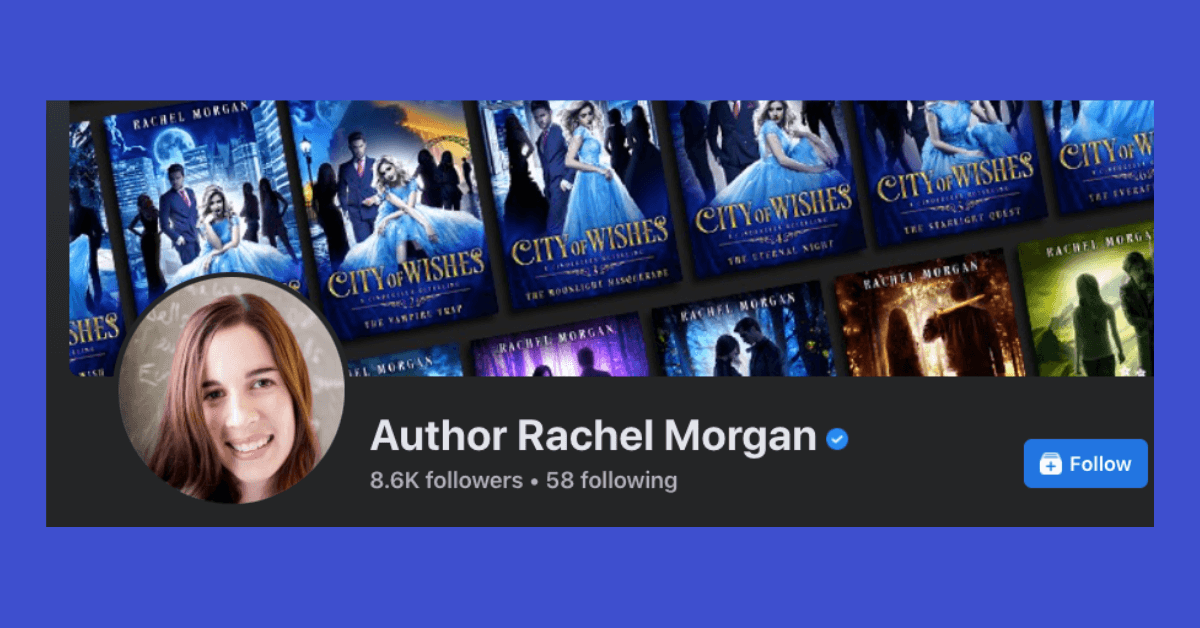 About the Author Page: In a Nutshell
Self-publishing requires not only distributing your book but promoting your book. Consider maintaining your author pages, like running social media accounts. It's a great way to engage with your current readers and attract potential readers.
You Deserve All the Self-Publishing Help
Now you know all about the author pages to set up. Need more help?
✅ One dashboard is all you need to sell in numerous bookstores.
✅ Get support with manuscript formatting, book marketing, royalty reporting, and more.
✅ Publish ebook, audiobook, and print books under one roof.