Book Marketing
Don't Miss Our Free Webinar – Self-Publishing 102: Book Marketing Basics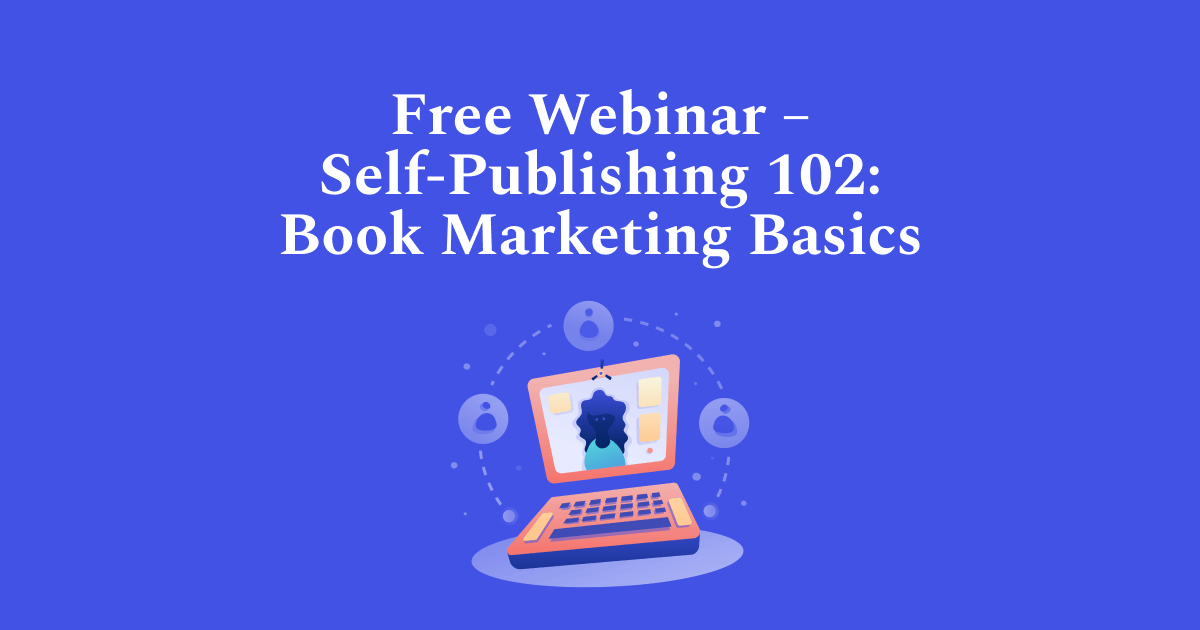 Marketing is one of the most important elements of an indie author's career. The right marketing strategy – before and after you publish – can keep your books thriving long after their initial release.
But with all the options out there, it's easy for first-time authors to get intimidated. Paid advertising, email newsletters, review copies – how do you know which area to focus on first?
In our upcoming free webinar, Author Success Coach Adam Woods will explain the basics of book marketing to help narrow down your strategy.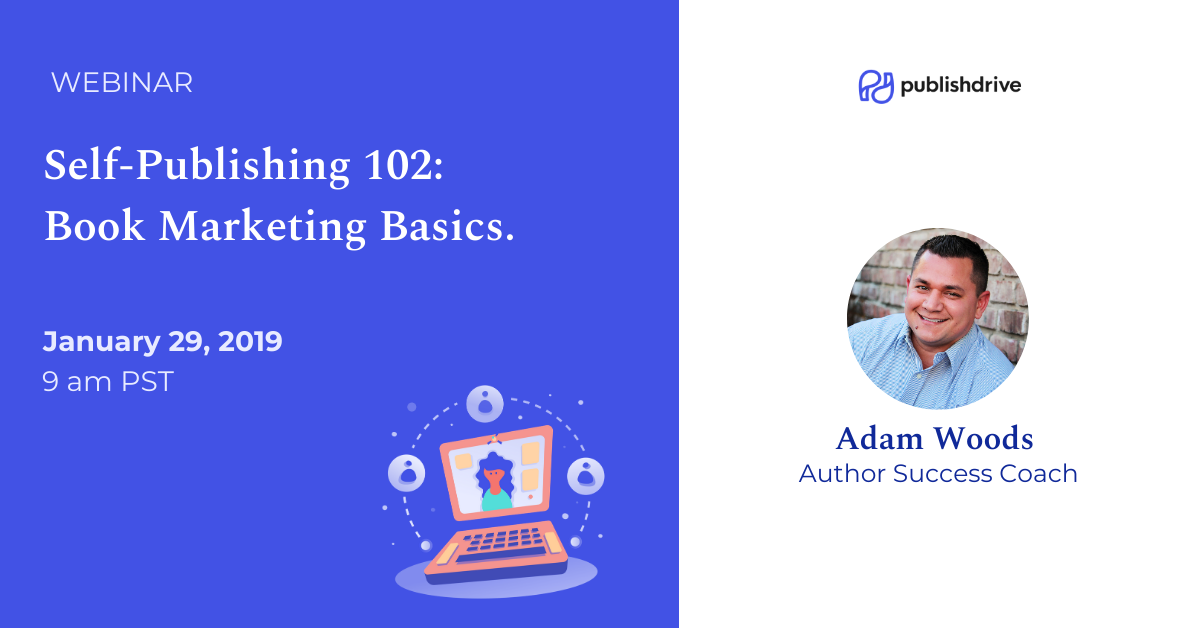 You don't want to miss this FREE webinar and Q&A session. Sign up today and you'll also receive a downloadable marketing checklist!
TUESDAY, January 29, 2019
12:00 p.m. EST / 9:00 a.m. PST
Book Marketing – Setting Your Books Up for Success
Here is a preview of some of the topics Adam will be covering in the webinar and Q&A session:
Designing a Killer Book Cover
Marketing isn't just advertising. For authors, marketing starts within the book itself. And if you want to actually sell books, your cover is one of the single most important things. Your cover should instantly signal to the reader what kind of story they can expect inside. If your cover can't do that in a few seconds, a potential reader might skip over your book.
But designing a killer cover doesn't have to be expensive! You'll learn all about the affordable options available to indie authors and best practices when creating your cover.
Building an Author Website
Every indie author needs a website – it's your home base on the internet where fans can reach you, find links to your books, and sign up for your email newsletter. Whether you have a professionally designed website or you choose a free template, a website can give your online brand that extra touch of professionalism. You'll learn just how easy it is to get your author website up and running.
Landing Podcast Interviews
Today's indie authors have so many cool options for expanding their readership. One way to reach a wider audience is through podcasts. The beauty of podcasts is that they often cover super niche topics, allowing you to tap into audiences who love reading in your genre. Landing an interview on a podcast is easier than you might think. In the webinar, Adam will explain how to leverage podcast interviews to sell more books.
Reserve Your Spot Today!
To learn the essential marketing tactics every indie author should be using, sign up for our FREE webinar. If you can't attend the live session, no problem! Register anyway and we'll send you a recording afterward.