How To Price An Ebook – If You Want People to Buy It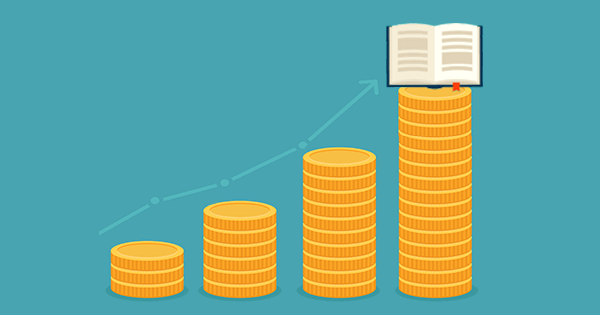 Setting the ideal price of your ebook is the final step of self-publishing.
By the time you get to the point where you set a price for your work, you might think that you're done with the hard part. But finding the right price might not be that easy after all.
Pricing is one of the keys to success. There is no best practice on how to price an ebook to sell well. Different factors are affecting the price such as genre, length, quality of the book, the status of the author, etc.
You need to put all these aspects into consideration when choosing the right price.
Get inside your reader's mind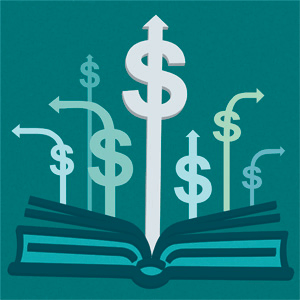 It's a good technique to imagine yourself as a reader who wants to buy a book. What things matter to you before you decide on the right book? Readers usually expect short stories to be priced cheaper and longer books should almost always have higher prices. After all, it makes sense, because more time and more money spent on books mean bigger compensation to the author.
Another thing you need to consider is the psychology of pricing and how it affects buyers. Looking at a book priced $ 2,99 and another one priced $ 0,99 readers might go with the more expensive one –
thinking it has better quality.
Figure out your goals
Before you set the final price, you need to think through your goals. You need to ask yourself: what do I want to achieve with my book? If you're a newbie in publishing, you might need to find your audience first and get awareness in the publishing industry which will result in pricing your book cheaper. However, if you are an established author, your fanbase will probably be willing to pay more for your book. Then your goal could be to sell as many books as possible.
Be flexible
However, you decide to set the price it is good to know that being a self-publisher allows you to change it whenever you want. If you're experiencing low sales figures or you feel that you set the price too high, you can change it anytime you want. But to do that, you need to keep track of your sales data, monitor your competitors, see how books similar to yours are performing and experiment with different prices.
What about pricing when you have a sequence of books?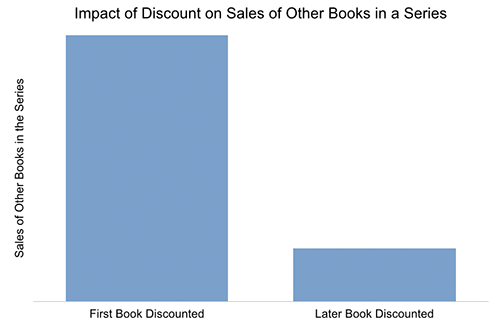 Writing book series requires a different pricing strategy. Let's say your first book is already out and the second one is coming soon. You can then lower the price of the first book or even give it away for free for a short amount of time to gain new readers.
While you'll lose all income on the first title (if you give it away) your readers will be more likely to purchase the rest of the series. This technique can drive a high volume of new readers to your series. You can get them hooked on the first book, so they'll be eager to find out what happens next – which will result in buying your upcoming books.
How to build an audience for your ebook
Building a dedicated and loyal fanbase is not easy. You can't forget about the readers you already have.
In order to build up a fan-base around your book, you need to set the price a bit lower at first. For example, if you have a book out for sale at $3,99 try lowering it to $1,99 or $0,99. Give it some time and see what happens in a couple of months.
However, be careful when lowering the price: don't let readers think you've written a crappy book. People tend to think that if something is too cheap, the quality might be bad. Finding that thin line between pricing the book right and still get readers to buy it can be challenging, so do your research before you set the price.
How you should price an ebook to maximize revenue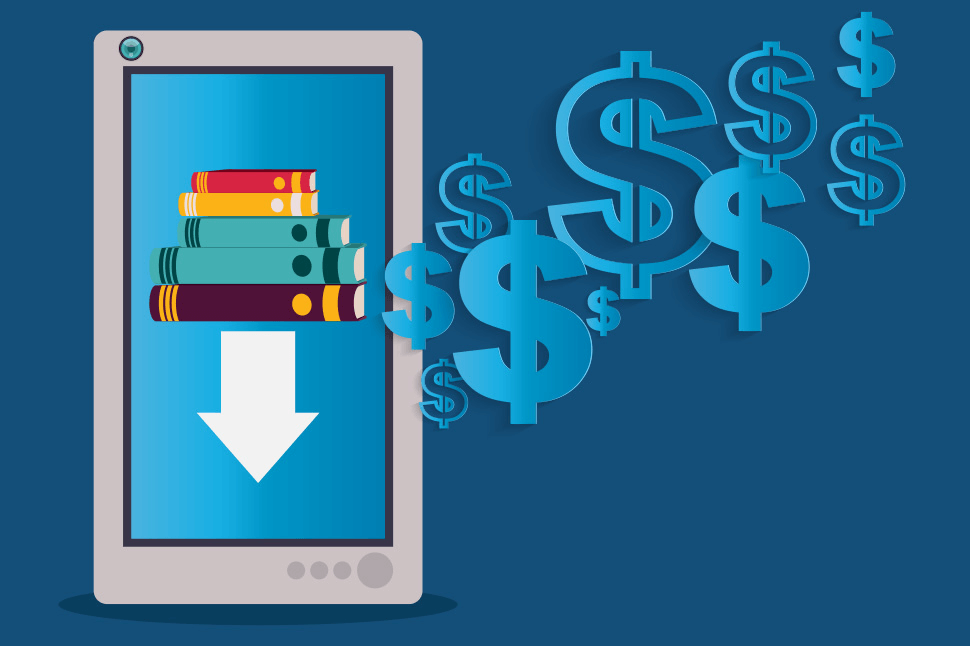 If your only goal is to maximize revenue, you need to set the price higher. Your sales figures might be lower but still get a higher income.
This strategy can be successful if you are an established author with an existing fanbase. However, before setting the price higher, you might want to think of other aspects than the fact that your fans will buy it no matter what. An aspect can be the length of a book.
People will most likely agree that you are allowed to charge more for longer stories.
The same thing applies to a genre. Readers tend to pay a little more for nonfiction than fiction. The best thing you can do when pricing within a genre is to check around your genre for prices of current bestsellers and pay attention to some self-published options as well.
When you are determined to maximize revenue, price your book at the highest point you feel comfortable asking for and monitor your sales regularly, measure it for a couple of months. If your audience is not convinced to buy your book, lower the price little by little and keep measuring your sales. When you're satisfied with your earnings keep that price. Remember: even if you're making more money at a higher price, you might miss out on potential readers by charging more.
Where can you sell your books?
Depending on where you want to publish your book you have different expenses for different business models. Every store has its own royalty structure so make sure to do your homework before setting the price and look around what the different stores can offer.
If you don't feel like spending time and putting effort into it, there are ebook aggregators on the market who partnered up with retailers to make publishing easier for authors.
You can publish your books to iBooks, Amazon, Google Play and 400+ stores and 240k digital libraries worldwide with PublishDrive.
When going global with your books, keep in mind that the reader base is unique for every store and country: so set the price accordingly.
Publish Globally In No Time
P.S. PublishDrive gets you into thousands of bookstores. It's free to sign up and try it out: