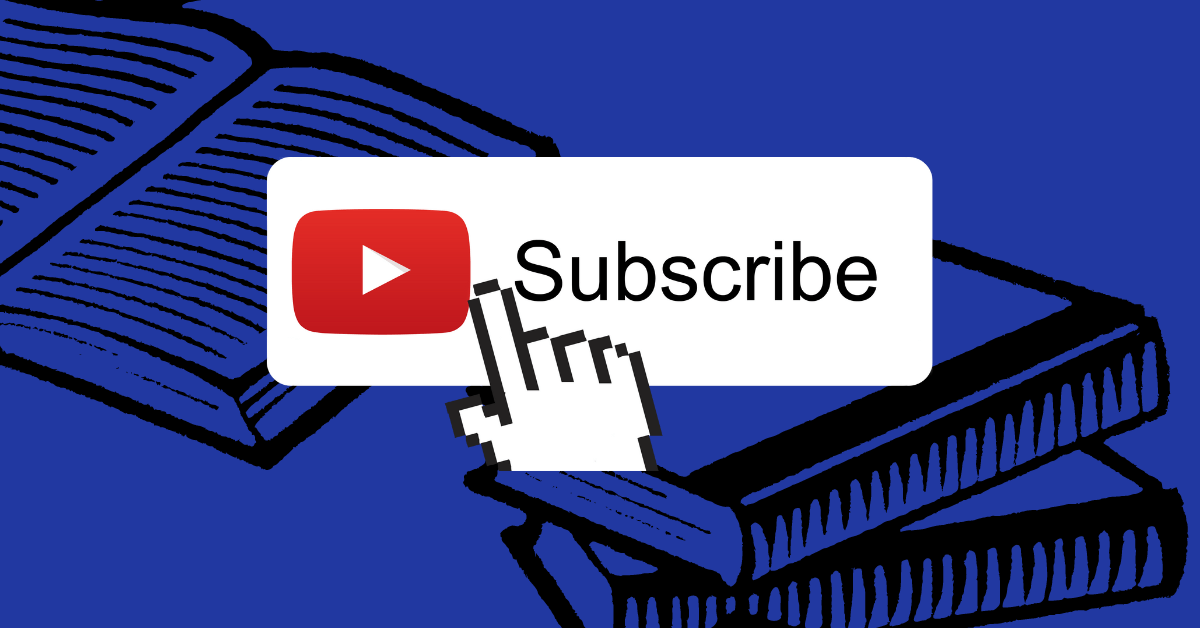 Self-publishing entails taking matters into your own hands, essentially the entire publishing process. This includes marketing. We know the importance of learning how to harness online tactics like social media and Amazon book ads. But do you know how to promote your book on YouTube?
This write-up covers why YouTube, tips on creating videos (you don't need much!), and 9 promotion ideas to help you get started with your strategy.
Why YouTube?
YouTube is the #1 video-sharing site in the world. It's the second most visited site after Google; the second most visited social platform after Facebook. And in the book world, there are lots of chats about books on YouTube. YouTube is a popular space where authors and readers discuss all things books, such as new releases, reviews, in-depth analyses, writing tips, and beyond.
Since YouTube is about creating videos, you may feel you don't have the technical skills to venture onto this platform. The reality is: you can start your own YouTube channel with the most basic equipment. Let's go over what to know –
Tips on Creating YouTube Videos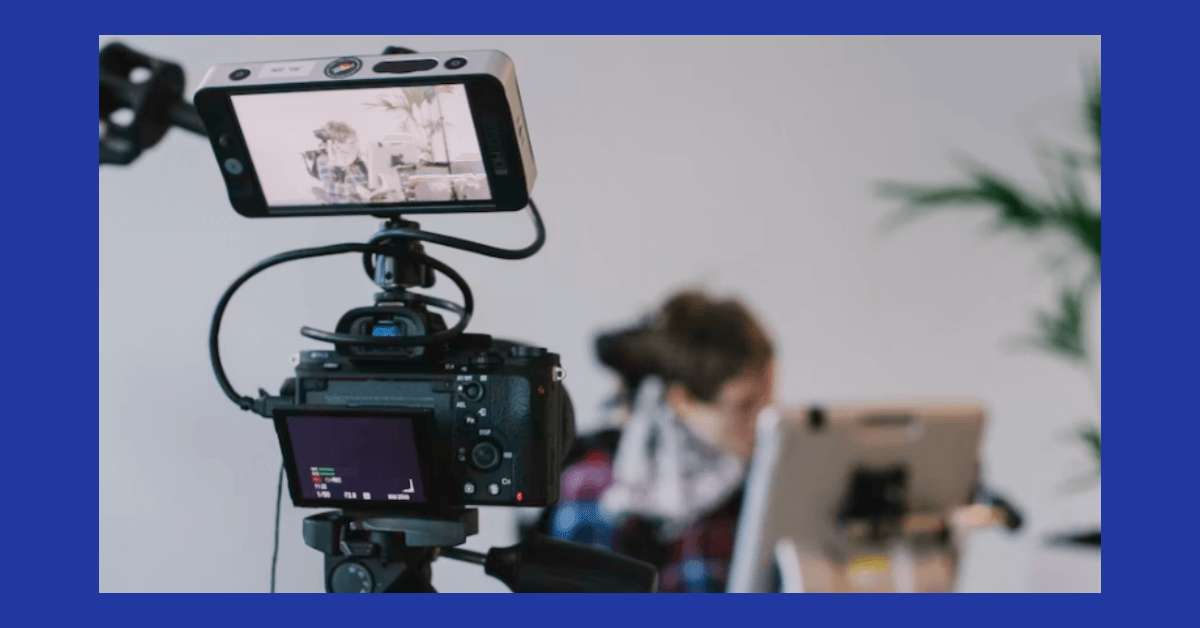 First off, basic equipment to acquire:
Camera and microphone. You can achieve high-quality videos with the iPhone and Android smartphones available these days. You can also use the built-in webcam that comes with your laptop. You don't have to start big.
Tripod and lighting. Consider getting a tripod to hold up your camera. Consider special lighting equipment to enhance the quality of your videos.
Editing software. You could upload raw footage. However, it's best to edit your footage (with at least a branded introduction or watermark). And many editing software does much of the work for you. Check this list of free video editing software.
When filming:
Set up a professional backdrop. Choose a clutter-free backdrop to film your videos. A blank wall is a solid choice. Hang a banner of your book. Or use a clean office space you don't mind showing off.
Draft a script. Using a script helps with filming and editing. Even for talented speakers, a simple bulleted outline does wonders.
Be genuine. Be real. Be personable. Don't be blatant about advertising your work. Sales-y content is a turnoff. So leave your salesman persona behind and be your authentic self.
Remind your viewers to like and subscribe. Whether at the beginning or end of your video, remember to ask viewers to like and subscribe. The goal of your YouTube channel is to gain subscribers (meaning recurring followers and, therefore, future customers.) Likes help with the algorithms of your video and channel for better discoverability.
Other tips:
Use compelling titles, descriptions, and thumbnails. When uploading your edited video, you'll be required to add a title, description, and thumbnail image. These components influence people to click on your video. So you want them to be compelling. For example, titling your video "Announcement of my new book" is rather boring. Instead, "Romance gamechanger?! That's right" is a lot more engaging.
Use relevant keywords in your titles and descriptions. "To choose relevant keywords and phrases, you need to know what makes your book unique, who your target readers are, and what can bring those two things together to drive more sales." Learn how to choose the right keywords.
Plan your content. Keep your viewers engaged by regularly posting content on your YouTube channel. It's recommended to post on a weekly basis (for the algorithms). If you can't commit to that, try bi-weekly. 
To successfully plan your content schedule, you need content ideas. Let's go over 9 ideas on how to market your book on YouTube.
9 Ideas on How to Promote Your Book on YouTube
1. Livestream your book launch party
YouTube Live allows for streaming videos in real-time. A book launch party is a fantastic way to not only celebrate but to promote the release of your book. For an in-person event, you can live stream a segment of it. For a virtual event, live stream the entire session if you wish. This is a fun way to start off your YouTube channel while collecting views and subscribers from your book launch attendants. Read how to plan a virtual book launch party.
2. Create a trailer for your book
Many authors like to use a video trailer for book promotions. It's an effective item to use across marketing mediums like social media, email, and website. Statistically, the engagement rates are higher for a video versus a regular text or image post. I suggest outsourcing the development work to a professional if you have the budget for it. Your trailer doesn't have to be fancy. This trailer for Opposite of Always uses just graphic art and text: 
Learn how to make a book trailer.
3. Create content around the topics of your book
What issues and themes does your book delve into? Try creating content around those topics. This is a great tactic to attract people interested in what your book talks about. For example, let's say we got a mystery novel set in 1700s France. Educational bite-sized videos about 1700s France works. 
4. Film a series of book readings
Can you read a book on YouTube? Yes, it's a terrific video idea. Lulu shares: "Pick a few of your favorite passages or even your favorite chapter and film yourself reading from it. You can even do a series of videos – some that help show off the plot, some that give a good sense of the characters or some that allow you to read from passages that you're really proud of. Then, upload them to YouTube to build anticipation for the upcoming release."
5. Go live
As mentioned above, you can stream videos in real time with YouTube Live. Once you've got a following and feel comfortable talking in front of an online audience, go live to host Q&A sessions, book discussions, or simple hangouts. 
6. Share writing tips
Got writing or publishing tips under your belt? Why not share them on your YouTube channel? You can give back with your experience, tap into a writing community, and gain more credibility as an author. For inspiration, check out Terrible Writing Advice (421K subscribers) and The Creative Penn (48K subscribers).
7. Film author vlogs
How about an author vlog series? Video logging is blogging but in video form. On top of sharing about your book and writing tips, diversify your content by sharing other parts of your life. You can talk about other books you like. Or talk about what inspired you to become a writer in the first place. Go ahead and share your favorite cooking recipe.
8. Reach out to book reviewers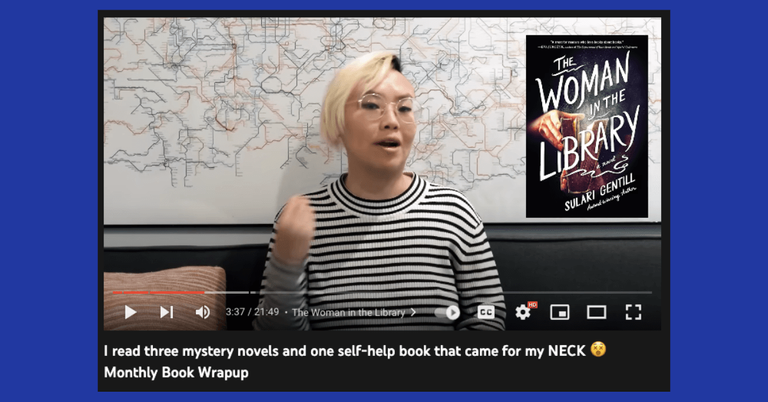 Beyond sharing content on your YouTube channel, you can promote your book by reaching out to book reviewers to review your book on their channels. The bigger names like WithCindy charges a hefty fee. But you can reach out to smaller channels like SparklesBooks.
9. Promote YouTube channel
Lastly, don't forget to share your YouTube content with your network and existing followers. List it on your website, social media bios, email signature, and even places like your Amazon author page.
Now you know how to market your book on YouTube. What else?
Use PublishDrive to handle the rest of your publishing gig and distribute your book to stores all over the globe.