Self-publishing
New Store Available: Repro India – Expand Your Print-on-Demand Distribution to New Markets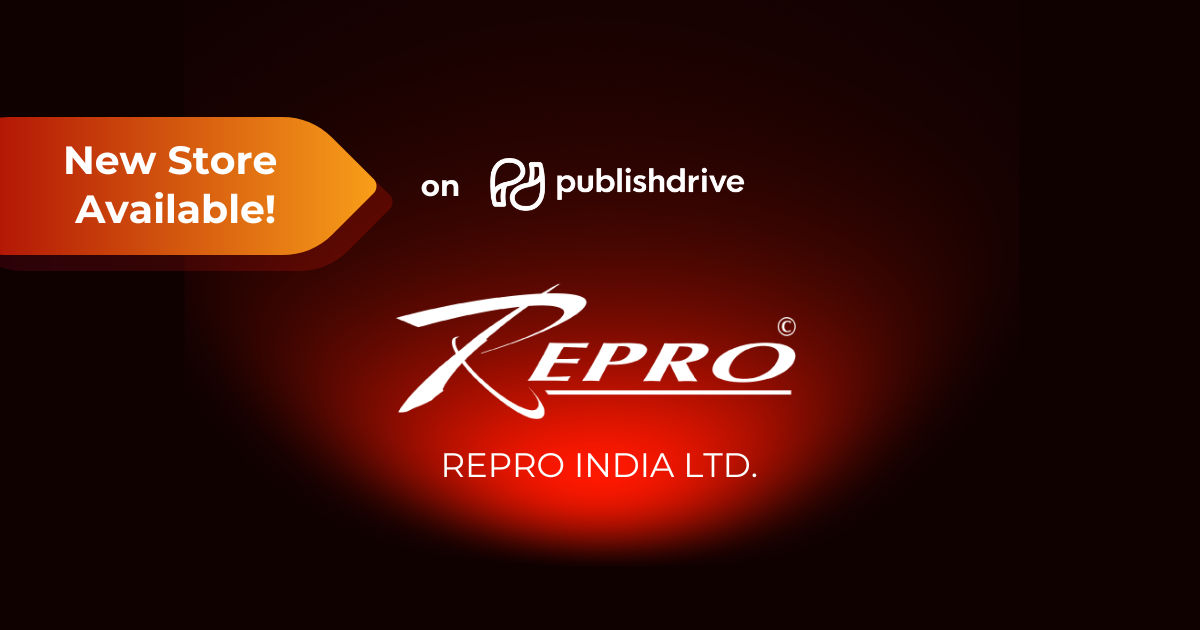 We know how important book distribution is for our indie authors and publishers. The more stores they distribute to, the bigger their profit. That's why our team is continuously working to expand PublishDrive's distribution network.
Our newest addition is Repro India, as they cater to a significant English content market through their print-on-demand distribution services.
What Is Repro India?
Repro India is a prominent Indian company in content solutions and publishing services. It collaborates with publishers, retailers, bookstores, libraries, and schools on a global scale to offer solutions that address the challenges of modern content publishing. 
Repro offers a wide range of services, such as physical book distribution, print-on-demand, offset printing, and digital services.
Repro India and PublishDrive
We've partnered with Repro India for their competitive print-on-demand services and direct distribution to the Indian book market.
Benefits for customers
Those who will choose to distribute to Repro India will have:
1. Wide audience
With the help of Repro distribution of print-on-demand books, self-published authors and publishers will tap into one of the biggest English content markets.
2. Direct distribution of POD books to India
Repro handles a direct, controllable distribution to India to the following online stores:
Note: Repro is an Ingram partner, which means they also offer print-on-demand services to other countries through Ingram.
3. Low printing prices
The printing costs are lower than the average prices, where Ingram dominates the print-on-demand market.
The printing costs for black and white printing will be around 50% less than those from Ingram and approximately 20% less than Amazon Print.

For color printing, it will be almost the same as those from Ingram, but still a bit cheaper and approximately 50% less than Amazon Print.
How to Distribute Your Book to Repro India
1. If you're already distributing through PublishDrive
In this case, you don't have to do anything else. Starting August 24, we will automatically send your book to Repro India.

If you don't want to distribute to this store, switch off the channel under your account.
2. If you're not on PublishDrive
Sign up

for a PublishDrive account (free to use for 14 days).

Go through the book upload process. We have a detailed guide for all formats

here

.

When you reach the distribution section in your publishing process, switch on the Repro India store.
The Indian Publishing Market
We should look at the numbers to understand why India is one of the most prominent English content markets.
In 2019, the Indian publishing sector was valued at over 500 billion Indian rupees, marking a substantial growth compared to its market size four years earlier. Projections for 2024 predict the sector's ongoing expansion, with an approximate market size of 781 billion Indian rupees.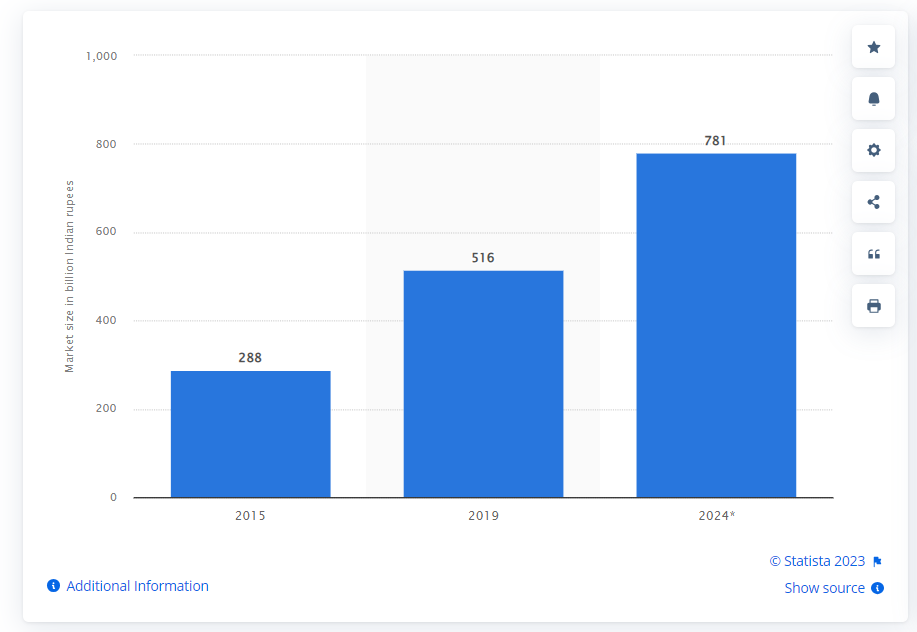 Image source: Statista
India is a big market for books, with an increasing demand for English fiction and non-fiction. This paves the way for new opportunities for self-published authors worldwide.
And with just a few clicks, you can reach this promising market for self-publishers along with other stores that are part of PublishDrive's book network.