Publishing News
Spotify Audiobooks for Premium Subscribers Expanded to the US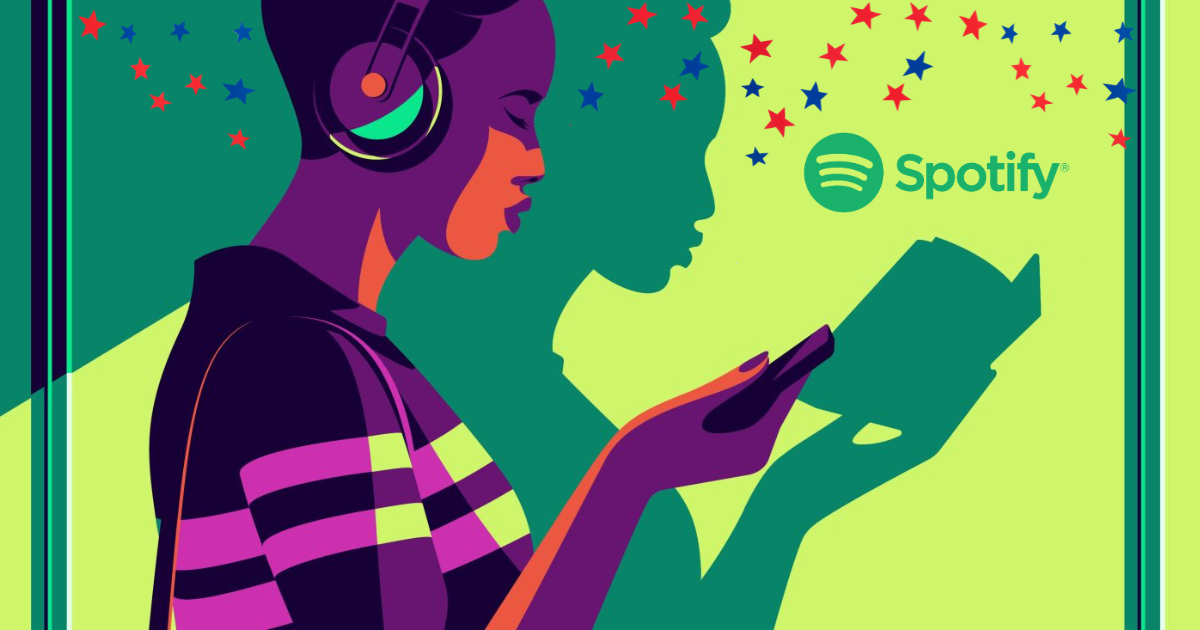 On October 3, Spotify started offering premium subscribers from the UK and Australia access to 150,000+ audiobooks, or 15 hours of monthly listening. 
Spotify's audiobook catalog boasts over 70% of bestselling titles from the Big Five and many independent publishers.
A similar offer was recently announced: their audiobook catalog expanded to the United States, offering over 200,000 audiobook titles to premium-level subscribers, marking a significant shift in the publishing industry. 
This development is a potential advantage for the audio format, especially as it indicates a change in the perspective of several major publishers on subscription models. 
Spotify's user-friendly features, such as easy searching and an editorially curated selection in their 'audiobooks hub,' enhance the user experience. 
Spotify's survey of over 1,000 US respondents revealed that 72% of 18-to-34-year-olds listen to audiobooks primarily for relaxation and comfort. Popular genres include comedy, fantasy, business, self-help, and true crime. Notably, 41% prefer audiobooks for their cognitive benefits, like improving memory.
Despite previous resistance from major publishers to subscription programs, including works from the UK's Big Four houses in, Spotify's offer indicates a shift. 
The growth and development of the audiobook market have popularized the format. Spotify's foray into audiobooks could attract new listeners to the reading ecosystem. 
The launch of Spotify's program in the UK raised concerns among authors, particularly with the Society of Authors pointing out the lack of communication with authors and agents regarding licensing and payment terms. They emphasized that most audio licenses given to publishers do not include streaming and that this format might not have been contemplated in many existing contracts.
However, Spotify's expansion into audiobooks introduces a new model for accessing audio content and signals major publishing houses' gradual acceptance of subscription services. 
The potential to reach new audiences and offer diverse listening experiences positions Spotify as a notable player in the evolving world of digital audiobooks.