Spotify Premium Now Includes Instant Access to 150,000+ Audiobooks in the UK and Australia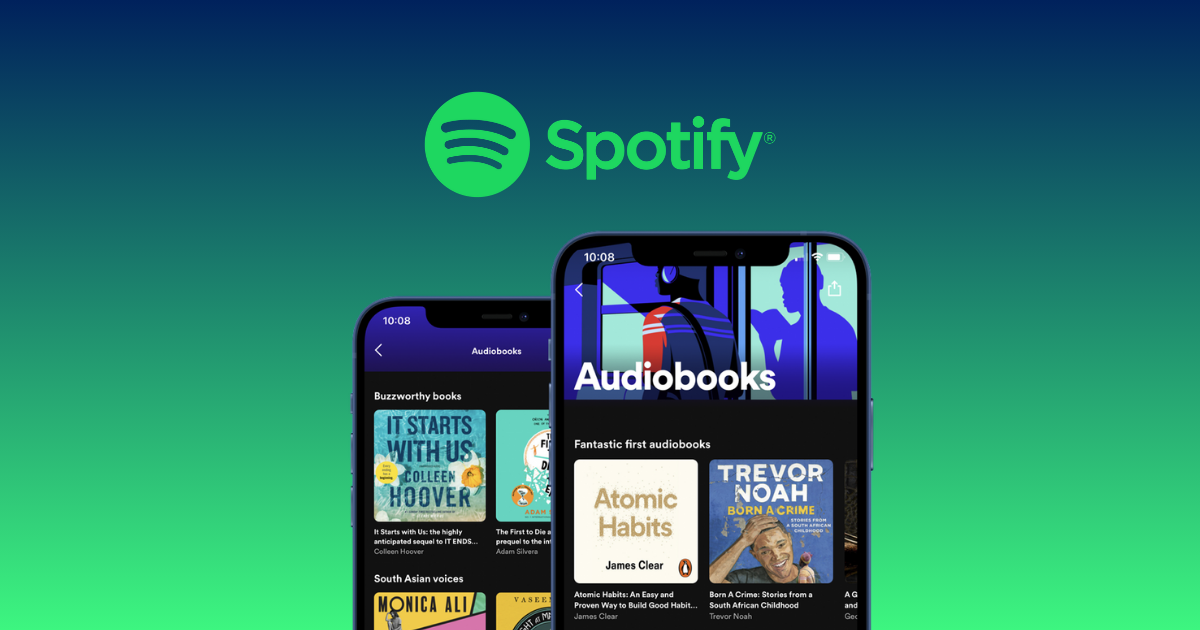 Last year, Spotify added audiobooks to its vast collection of artists and podcasts. Listeners in the U.S., Canada, the U.K., Ireland, Australia, and New Zealand enjoyed listening to their favorite authors and narrators.
This year, on October 3, they made another audiobook-related announcement: they made more than 150,000 audiobooks available as part of Spotify Premium subscriptions. 
Each Premium individual and plan manager for Family and Duo accounts can now enjoy 15 hours of audiobook listening per month. They can listen to as many titles as they want within that monthly allocation. 
Audiophiles who use up their 15 hours before their monthly billing cycles refresh can purchase a 10-hour top-up to finish that series. Check it anytime in your in-app settings to see how many hours you have left. 
Besides audiobooks, premium subscription users can access an on-demand catalog of more than 100 million tracks, 5 million podcasts, and over 150,000 audiobooks.
This feature became available for Premium users in the UK and Australia on October 4, with the US following later this year.
Note: To take advantage of this feature, you must have a Premium individual account or be the plan manager for your Family or Duo account. 
You can still access their entire catalog, including titles on Spotify Premium, available for a la carte purchases.
How to Find Audiobooks on Spotify Premium
Any book marked "Included in Premium" is available within Spotify's Premium catalog, which currently encompasses upwards of 70% of bestselling books, with titles from major publishers.
To listen to the first book on your list, type in the title in Search and hit play on the first chapter (or listen to the preview). You can also explore audiobook recommendations on the Home feed or in the audiobook hub to find an editorially curated selection of top titles.