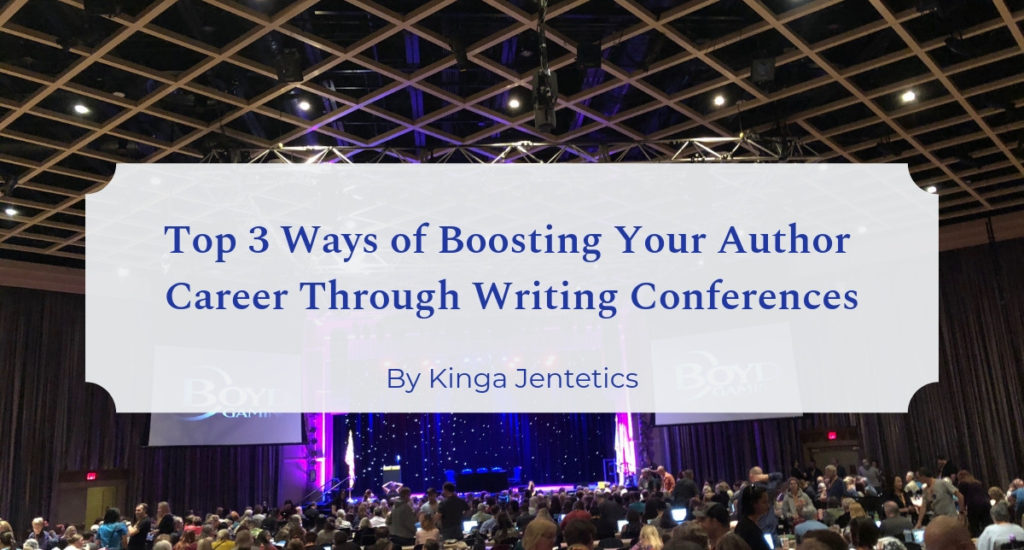 You've probably heard that conferences are essential to your writing career development, but do you know why?
The PublishDrive team attended several conferences this fall where we either gave a talk or simply had the chance to mingle with writers. As the number of author-related conferences grows rapidly year by year, you may be wondering which ones are best for you. In this article, I summarize various types of author-related conferences and my personal takeaways.
To sum up, I've attended the following conferences: Digital Book World(Nashville), Romance Con (Richmond), National Writers Union Conference(New York), Las Vegas Book Festival (Las Vegas), 20booksto50k (Las Vegas), YALLfest (Charleston), and Miami Book Fair (Miami) – I've definitely compiled a list of thoughts!
Here are my top three recommendations for leveraging the power of conferences in the publishing industry:
Attend the conference that fits your publishing journey.
Learn from other writers and attendees and collaborate with them.
Prepare for conferences accordingly and have fun!
1. Attend the right conference for you
First, let's differentiate between some of the main types of author-related conferences, as there are many out there, all serving different goals.
Reader/writer conference, like Romance Con: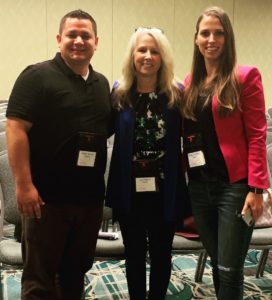 Who attends: Other authors, your fans, beta readers, bloggers, and other potential readers for your books.
When and why: You have already published books with a good fan base and want to build those relationships even further.
What to expect: Fun conversations about your book, book signings and answering many questions from fans.
What not to expect: Don't expect too many book sales; this is not the primary goal.
What to bring: Tons of books, some gifts, merchandise, and your selfie-stick or tripod!
Writer conference, like the National Writers Union annual conference: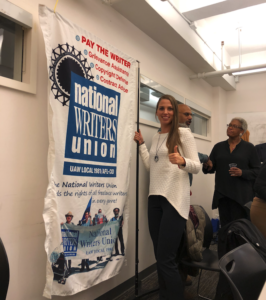 Who attends: Creative writing specialists, teachers, fellow writers – many of them are still unpublished.
When and why: If you're in the early stages of your writing journey or you have a specific challenge you are facing with your creative process.
What to expect: Lots of writing, creative sessions, and fun!
What not to expect: To learn the key steps to your author business.
What to bring: Your creative brain, notepad, list of current challenges you are facing with your writing.
Author business conference, like 20booksto50k in Vegas: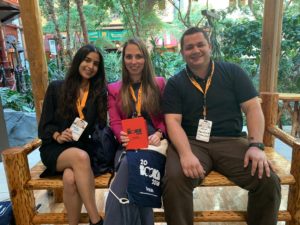 Who attends: Self-publishing experts and fellow self-published writers.
When and why: It is relevant in any phase of your writing journey, but better if you have at least a manuscript ready.
What to expect: Knowledge-sharing and expert tips on how to build your author business, along with networking with fellow authors.
What not to expect: Sell a lot of books at the event (I wouldn't mind bringing some though!)
What to bring: Your analytical brain, notepad, current challenges you are facing, distribution or marketing processes, and business cards!!!
Trade publishing conference, like Miami Book Fair: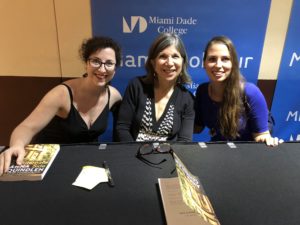 Who attends: Mostly indie publishing stores, and other industry players like agents or traditional publishers. Many of them have public sessions for the weekends to open it up for readers and fans.
When and why: If you are interested in being traditionally published or for the reader sessions if you already have a huge fan base to meet.
What to expect: Book sales, the platform to talk about your book as well as offer giveaways.
What not to expect: Learn too much about how to improve yourself as a writer (it's not the focus for this one)
What to bring: A dash of charm, business cards, print books, list of agents/publishers you want to meet
2. Learn from other writers and collaborate with them
Many of these conferences have successful writers and authors as attendees and speakers, so it's always worth it to talk to the other person or listen to any of the sessions. At 20booksto50k you'll meet awesome self-publishing experts such as Brian Meeks or James Blatch who share many tips and tricks to improve your book marketing and author business.
But the best part is the opportunity to meet and learn from self-publishing authors like Michael Anderle or Chrishaun Keller Hanna in an informal environment. The feeling that everyone in your room is connected to writing – this is inspiring!
One of the authors I spoke to shared how there is a much stronger connection when meeting in person. These meetings not only strengthen relationships, or expand knowledge about the best publishing services in editing, cover design or distribution, but they give writers access to collaboration opportunities, such as co-writing or swapping newsletters.
Personal connections at conferences also increase readership, since most writers are avid readers. And, word-of-mouth marketing is especially invaluable for new authors. Imagine if one of your author friends suggests a new book or a new author in your favorite genre – you'll probably look it up in your favorite shop as readers are much more likely to trust the opinion of a fellow reader or author. Whether they tell a friend about your book or are generous enough to mention it in their newsletter or social media accounts, these personal connections can increase your readership.
3. Prepare for conferences accordingly
To really make the most of these conferences, it's important to prepare beforehand. Here are some key prep ideas to fully take advantage of your next conference.
Study the conference agenda in advance:
This way you can target the sessions that most interest you and will help you get to the next level of your self-publishing journey.
Prepare a list of challenges you are facing in your author journey:
This list will help you form questions for the session speakers, so you can instantly build relationships and get solutions to your challenges. These brilliant minds at conferences can help you solve some of your current problems – and chances are, they've encountered the same difficulties.
Try to connect with speakers/attendees upfront online:
If you want to use your time effectively at the conference, it's wise to schedule meetings for the conference. The easiest way is to connect with speakers or other attendees upfront online, so you don't have to chase them in the crowd.
Don't be afraid to get social!
Plan to keep your evenings clear for informal chats with fellow authors. This is how some of the most important networking happens.
Follow up with everyone:
I love receiving follow-up emails and connection requests, and I try to send those ones immediately as well. The conferences are great to connect with more people, but you have to keep in touch online to transform these connections into friends, mentors, partners, muses or any other true relationship.
4. My Personal Takeaways and Highlights
I'm always on the lookout for a conference where I can grow personally and professionally, and then be able to give back that knowledge to our PublishDrive authors. With that goal in mind, 20booksto50k in Vegas became "The Gold Standard of Indie Publishing" for me.
One of the key but practical things I've learned about the author business is how to use Pinterest to grow your reader base in the eye-opening session by Michael Cooper. Besides an opportunity to spread the word about PublishDrive, my most special highlight came when we accidentally met PublishDrive authors in the crowd – oh, it's much nicer to meet authors in person than in an online-only environment.
I was (and still am) totally amazed by the organizer, Craig Martelle's vision and passion for 20booksto50k. It was not only super-professionally organized (who else can take timing so seriously?), but the content and the insights were extraordinary. I was happy to see sparkling eyes in all of the writers I spoke to – and I am sure they could see the same in mine.
To sum up, going to writing conferences is essential to boost your author career, but do not forget the top 3 recommendations before going there:
Attend the conference that fits your publishing journey.
Learn from other writers and attendees and collaborate with them.
Prepare for conferences accordingly and have fun!