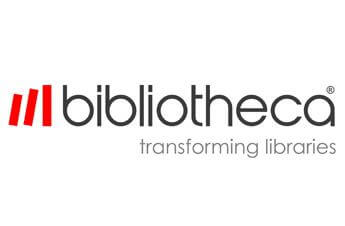 At PublishDrive, we're always seeking new opportunities for indie authors to access global sales channels and increase their readership through our book distribution services. As our list of 400+ online stores continues to grow, we're excited to announce our newest distribution channel: Bibliotheca.
What Is Bibliotheca?
Bibliotheca operates a lending platform called cloudLibrary™, which targets the library market in different countries around the world, including the U.S., the U.K., Canada, and Australia.
Why Distribution to Bibliotheca's CloudLibrary™ is Great for Indie Authors
Increase Readership
Bibliotheca's cloudLibrary™ powers digital content collections – including ebooks and audiobooks – for over 3,000 public libraries. This means that readers all over the world can access your ebooks through their local library. And since there's no cost for them, there are fewer barriers separating your ebooks from eager readers.
Not only that, but the cloudLibrary™ app engages readers and recommends books they'll enjoy. When you distribute to Bibliotheca, your ebooks become part of an intuitive platform that can improve your discoverability. The cloudLibrary™ app is also available in over ten different languages, which widens the pool of potential readers even more.  
Make Money!
While readers don't pay to check out your ebooks, you'll still receive royalties. The amount you will receive depends on a couple of factors:
The library's royalty option
The libraries served by Bibliotheca pay royalties based on either the standard library model or "Pay Per Use" (PPU). With the standard library model, the library buys a copy of your ebook to lend out. Their purchase price will be three times higher than your ebook's listed price at PublishDrive (called the "Digital List Price" or DLP). With this option, the 70% royalty is based on the higher price.
With PPU, a sale is triggered when a patron checks out your book. This 50% royalty is based on 30% of your book's original list price.    
Now let's look at how these royalty options apply to PublishDrive's pricing plans:
| | | |
| --- | --- | --- |
|   | Your Royalties in Royalty Share Option | Your Royalties in Subscription Option |
| Standard Library Model | 60% * 3x DLP | 70% * 3x DLP |
| Pay Per Use | 40% * 0.3 DLP | 50% * 0.3 DLP |
Get Started with Bibliotheca Today
If your ebooks are already uploaded to PublishDrive, we'll automatically start distributing to Bibliotheca. There's nothing else you need to do, and we've also made it easy to opt out.
To opt out, simply go to My Account / Stores and Imprints, and switch off Bibliotheca. You can opt in or out at any time.
We're thrilled about this partnership and are looking forward to indie authors reaching global library markets with Bibliotheca.