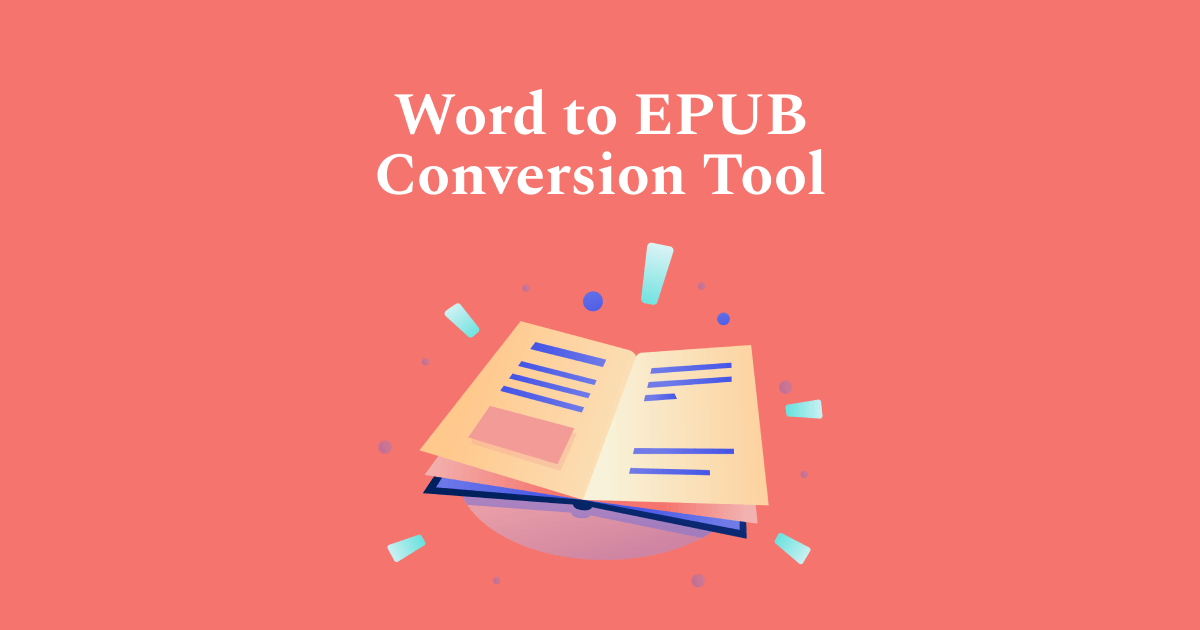 One of the most common challenges new authors face is ebook conversion. You may have spent months (or years!) writing your first book – it's frustrating to have yet another task before you can hit "publish."
Some authors use ebook conversion software, while others pay someone else to do it – but these options cost money.
We're excited to announce that PublishDrive now offers FREE automatic ebook conversion directly through the platform. While the platform previously offered ebook conversion, the process took a few days to complete.
Our new ebook converter is super easy to use, instantly produces an EPUB file, and will help streamline your publishing journey.
Here's how it works:
Word to EPUB  Conversion Process
Step One:
The Word to EPUB conversion tool is available at upload. First, navigate to the upload section in your dashboard. Next, you'll see a box where you can either drag and drop your Word DOCX file or select it from your computer.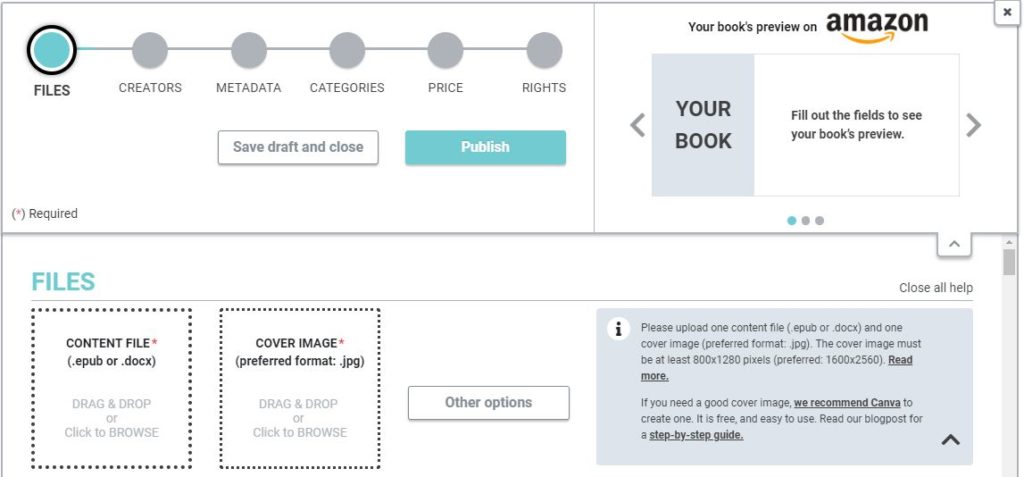 Step Two:
After uploading your file, some questions will pop up. These questions will help us customize your EPUB file.
If your answer to all of these is "yes," that's great! You can continue publishing your manuscript.
If not, no problem! Based on the information you provide, we'll make sure your converted EPUB has a table of contents, title page, copyright page, and a seamlessly incorporated cover image.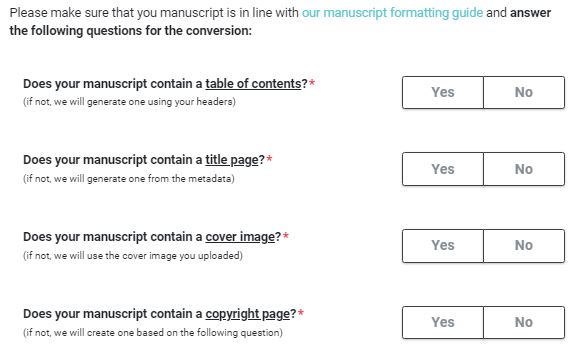 Step Three:
Once you complete the rest of the steps on this page (like adding metadata, categories, price, and description), then your manuscript is ready to be converted. Just click "Convert & View," and your Word DOCX file will be instantly converted to a high-quality EPUB.

You can download your newly converted EPUB file to preview it before publishing. And if you need to fine-tune your manuscript, you can upload a new file and convert it as many times as you want. If you're happy with your EPUB, just hit "Publish" and we'll handle the rest!

Start Using our Free Ebook Converter Today!
Free ebook conversion has been one of the most requested features by our users, and we can't wait to see authors start using this tool. Try it out today by uploading your manuscript!