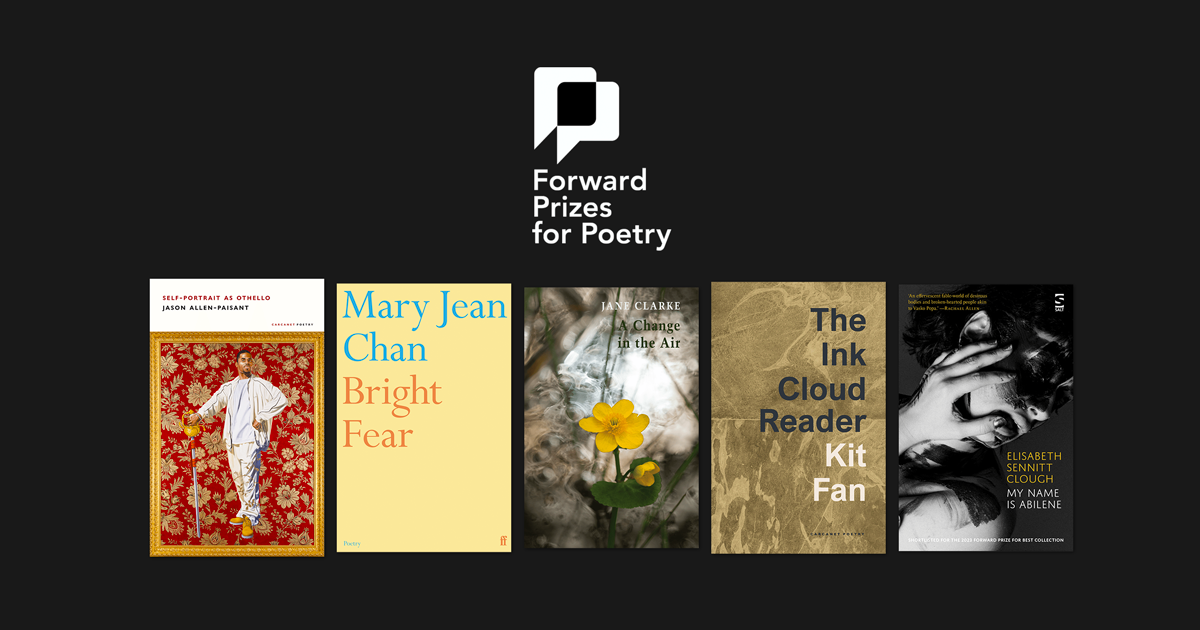 The Forward Prizes for Poetry, one of the United Kingdom's esteemed recognitions for poets, presents its 2023 shortlists. This year is particularly notable for including a new fourth category, bringing the total number of shortlisted writers to 20 across all segments.
The latest addition celebrates written and performed poems, diversifying from the traditional written form.
Existing categories include:
a prize for a standalone poem written but not performed

an award for a debut poetry collection

a primary prize for an overall poetry collection
The poetic community awaits with anticipation for the announcement of the winners, which will take place at Leeds Playhouse on October 16.
This year's nominees showcase a broad geographical range: three poets are from Hong Kong, four originate from Ireland, and one-fourth are based in North England. Additionally, independent presses are prominently represented, accounting for more than half of the collections. 
Here's a snapshot of the shortlisted nominees across the categories:
Collection Prize [£10,000 | $12,691]
Jason Allen-Paisant -

Self Portrait as Othello

(Carcanet)

Mary Jean Chan -

Bright Fear

(Faber & Faber)

Jane Clarke -

A Change in the Air

(Bloodaxe)

Kit Fan -

The Ink Cloud Reader

(Carcanet)

Elisabeth Sennitt Clough -

My Name is Abilene

(Salt)
First Collection Prize [£5,000 | $6,345]
Susannah Dickey's

ISDAL

(Pan Macmillan)

Rowan Evans -

A Method, A Path

(Bloomsbury)

Safiya Kamaria Kinshasa -

Cane, Corn & Gully

(Out-Spoken Press)

Momtaza Mehri -

Bad Diaspora Poems

(Jonathan Cape)

Kandace Siobhan Walker -

Cowboy

(Cheerio)
Single Poem, Written [£1,000 | $1,269]
Kathryn Bevis -

My Body Tells Me That She's Filing for Divorce

(Second Light Poetry Competition)

Malika Booker -

Libation

(Poetry Review)

Kizziah Burton -

Oh Do You Know the Flower Man

(Mslexia Women's Poetry Competition)

Breda Spaight -

The Curse

(Southword)

Eric Yip -

Fricatives

(National Poetry Competition)
Single Poem, Written and Performed [£1,000 | $1,269]
Zena Edwards -

Human. This Embodied Knowledge

Michael Pedersen -

The Cat Prince

Bohdan Piasecki -

Almost Certainly

Roger Robinson -

The City Kids See the Sea

Nidhi Zak/Aria Eipe -

And our eyes are on Europe
Reflecting on the 2023 shortlists, Mónica Parle, co-executive director of the Forward Arts Foundation, emphasized this year's wide variety of voices and forms. She expressed her delight in witnessing the oral tradition of poetry through the inclusion of performed pieces.