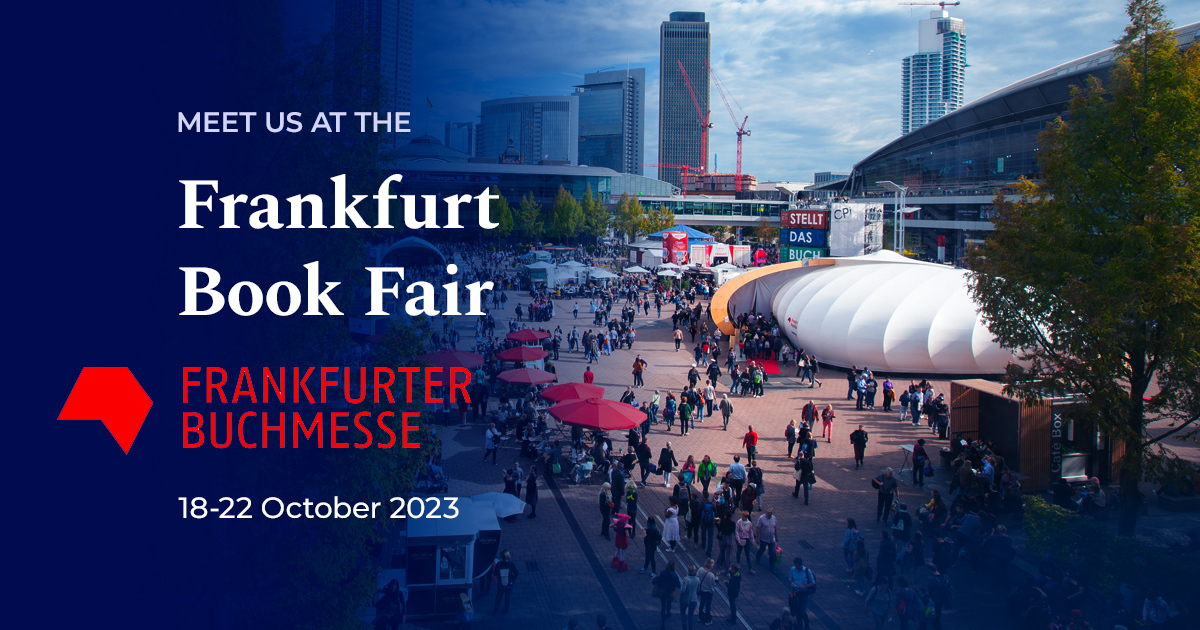 Autumn is in full swing, and what a great time for indies and publishers across the globe to be talking books! The spotlight is on the Frankfurt Book Fair this year, serving as a key platform for the future of creative content in publishing. 
PublishDrive is excited to be part of this transformative event, where we'll introduce industry professionals to our technology and services. You'll also have the opportunity to engage with our team about the future of self-publishing in Germany and beyond.
⚡ What Is PublishDrive? 
PublishDrive is a self-publishing platform that empowers indie authors and publishers to publish and distribute their ebooks, audiobooks, and print-on-demand titles globally.
Stephen Griffin, Growth Director, Robert Csizmar, CTO, and Dora Gebei, Head of Operations, are gearing up to attend the fair and are eager to field your queries.
If you plan on being at the Frankfurt Book Fair and are curious about the platform, schedule a meeting with us.
What Is the Frankfurt Book Fair? 
The Frankfurt Book Fair is an annual convergence in Frankfurt, Germany, uniting publishers, literary agents, authors, librarians, booksellers, and a plethora of other industry professionals.
The fair encompasses diverse events, including but not limited to author interviews, panel discussions, and seminars that cover an array of topics from the publishing industry. The event also hosts the Guest of Honour program and numerous awards recognizing excellence in publishing.
With a global turnout, the Frankfurt Book Fair stands as one of the largest assemblies of publishing experts, making it an essential gathering for anyone in the book industry.
What to expect at Frankfurt Book Fair 2023?
The Frankfurt Book Fair works like a central point for everyone engaged in publishing. 
Here you can:
Connect with clients, foster brand visibility, and engage in meaningful publishing partnerships.

Interact with vital influencers in the publishing realm, including international exhibitors and guests.

Take part in many offerings, from informative seminars to spotlights on Slovenia, the Guest of Honour, alongside conferences, awards, and more.
Strengthening Partnerships
PublishDrive is keen on diversifying collaborations with bookstores in Germany and worldwide to increase their network of trusted partners.
If you oversee an online retailer for ebooks, audiobooks, or print-on-demand and are interested in integrating it with PublishDrive, let's meet during the Frankfurt Book Fair.
For our existing allies, we're eager to catch up and discuss our new features and our strategic goals for the forthcoming years.
We look forward to seeing you in Frankfurt!