How to Price an Audiobook: Your Guide to Audiobook Prices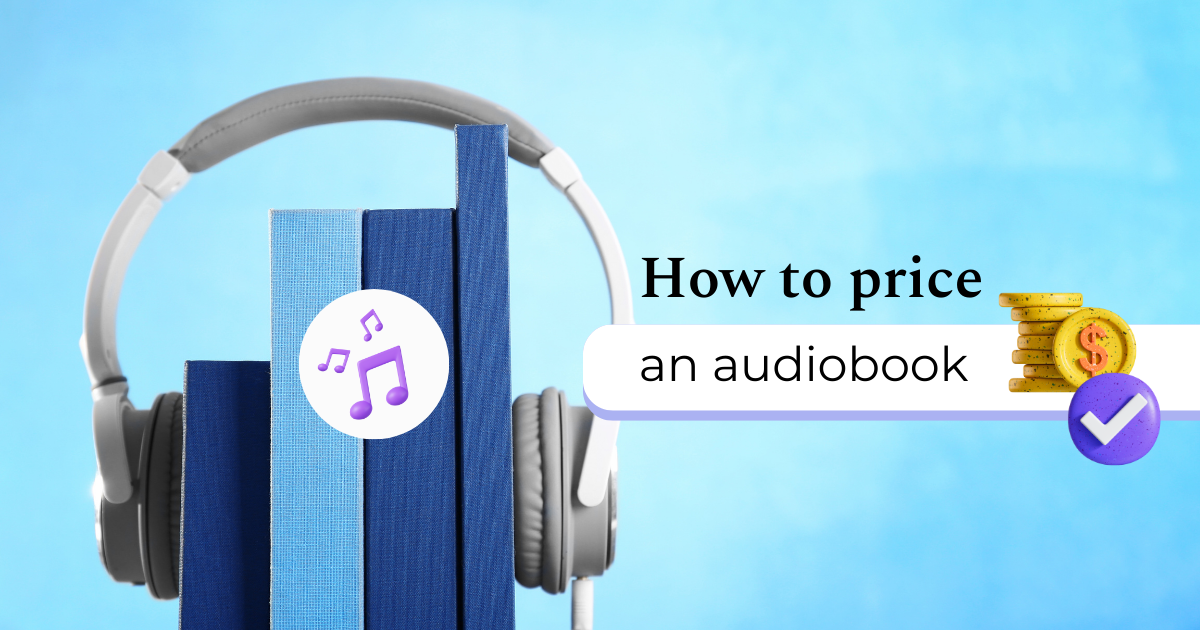 When launching a new book, one strategy to increase sales is to have the same book in multiple formats and languages. This means you can target audiences that enjoy reading from a physical book, an ebook, or listening to it as an audiobook. 
The first two are easier to produce. Since you have an ebook, you can also set the formatting for a print-on-demand book. 
But audiobooks are a bit trickier to make. And more expensive. That's why you need to know how to set the right audiobook price to have enough sales to make a profit.
This part can raise questions too. If you go too high, some listeners won't be able to purchase it. But if you price it too low, you'll leave money on the table.
So, let's see how much do audiobooks cost in general and a few tips on how to set your audiobook price.
Tips on How to Choose Your Audiobook Prices
1. Set the goals for your audiobook
The main goal would be to make as many sales as possible. For that, you should set a normal retail price for your audiobook. 
But there could also be another goal: you can use it strictly for marketing purposes and attract more readers and leads to your email list. For this, set a low price for your audiobook to increase exposure through different promotion tactics. 
Be careful, though. Setting a low price may influence readers to believe your audiobook's quality is also low. If you set a low price, better set it as a promotion or temporary discount and make sure to specify this.
2. Check Audible's pricing
Audible rules the audiobook market, and its pricing strategies affect prices everywhere. Even if the platform gives this set of rules for audiobook costs, authors should know that Amazon doesn't allow them to price their audiobooks on Audible. 
ACX (Amazon's audiobook creation platform and marketplace where authors, agents, publishers, and other audio Rights Holders get matched for audiobook creation) doesn't allow authors to price their books either.
Here are Amazon's guidelines for audiobook prices:
under 1 hour: under $7

1 - 3 hours: $7 - $10

3 - 5 hours: $10 - $20

5 - 10 hours: $15 - $25

10 - 20 hours: $20 - $30

Over 20 hours: $25 - 35
Since Amazon controls the U.S. audiobook market, their guidelines can be a helpful starting point for setting your audiobook prices even if you don't publish on Amazon.
3. Set the price according to the audiobook's length
Other platforms recommend pricing your audiobook based on its length. As I mentioned previously, Audible sets the rules, so you can easily follow those price ranges per length. For audiobooks under 1 hour, the price shouldn't be higher than $7. For 1 to 3-hour audiobooks, you can set a price between $7 - $10, and so on.
4. Look at other audiobook prices in your genre
Comparing audiobook prices within your genre is highly relevant. The point is to have a competitive price without losing money because you priced your audiobook too low and can't cover the production or priced it too high, and nobody is buying it.
To have a better idea about the cost of audiobooks, check out the prices offered by competitors or authors you admire.
5. Set a higher price for audiobooks than for ebooks
How much does your ebook cost? Well, audiobook prices usually go higher than ebook prices. Sometimes even two or three times higher than the ebook's price. Now, if your ebook is already out there and selling like hotcakes at the listed price, that's your golden benchmark right there. But if it's not flying off the digital shelves, you might want to think about tweaking the price for that one too. 
Check out our guide on how to price an ebook.
6. Try to find the balance between too high and too low
Easier said than done, but there are some general guidelines for this too.
How much does it cost to create an audiobook? Think about the total production costs to determine your book's price. 
If you hire professional narrators, you can set a higher price for your audiobook. That way, the sales can cover the cost of narration.
For example, if you spent $3,500 to create your audiobook and think you can sell 350 copies, you could set your audiobook price at $10. 
But consider royalties you'll have to split with the distribution platforms too. They won't give you 100% of the royalties from audiobook sales. 
Even if you go for subscription-based platforms, such as PublishDrive, that allow you to keep all your net royalties in exchange for a flat monthly fee, you still have to cover the cost of the subscription with your sales, even if the cost is much lower than in the case of platforms that work based on royalties.
There's another question to guide you: how many copies do you expect to sell? When it comes to pricing, best-selling authors have the advantage of selling more copies, allowing them to set lower prices and still make a profit. However, for independent authors, diving headfirst into a "how-low-can-you-go" promotional price can be a gamble. Sure, you might attract some buyers with the allure of a cheap audiobook, but unless you can sell in large quantities, you might struggle to cover your expenses.
That's why you should compare the audiobook prices from your genre and try to stay within their price range.
If you work with Findaway Voices, you can use their audiobook pricing tool to get a suggested library list price and a suggested retail price for your audiobook. This tool will give you a range of prices from minimum to maximum. 
For more details on how much does it cost to create an audiobook and how much people charge for audiobook narration, check out our article on the subject.
7. Be consistent across platforms
Readers (or listeners, in this case) know how to do their research when they want to buy their next book or audiobook. Imagine someone looking on Kobo to see your audiobook's price, then going to Apple and seeing the same audiobook for a completely different price. Of course, there can be small differences if you apply for sales promotions on a certain platform. 
For example, you might run a sales event on Apple Books. You can use your pricing strategy as a chance to promote your book but make sure you communicate the reasons behind this promotion and that this is a price only for a limited time. Avoid giving readers the impression of being inconsistent or indecisive.
And here's another thing. As discussed previously, Amazon doesn't allow you to set your own audiobook price – they do it for you – so you can't always guarantee that your book will have the exact same price across platforms. This is why you should set the price for your audiobook according to Amazon's recommendation. 
8. Choose the right audiobook platform
One very important step is to choose the audiobook platform. You can go for popular audiobook distributors like Amazon's Audible, Rakuten Kobo, OverDrive, iTunes, and Scribd. Or you can choose an aggregator such as PublishDrive and distribute to all these and more simultaneously. 
💡What is PublishDrive? An online self-publishing platform with a global reach. With one click, you can distribute ebooks, audiobooks, and print-on-demand books to thousands of stores worldwide.
What Can Influence the Price of an Audiobook?
Besides looking at genre, length, Audible price per book, and the other tips we talked about, you should also consider a few factors that can influence your audiobook price.
Format
The format of the audiobook can impact its price. For instance, unabridged audiobooks, which contain the complete content of the printed book, are typically priced higher than abridged versions or shorter audiobooks.
Popularity
The popularity of the book dictates its demand among the audience, which can influence the price. Bestselling authors or highly anticipated titles may have higher prices due to the increased demand. Backlist titles that became classics or they're still very much popular can also have a higher price.
Narrator
The reputation and popularity of the narrator can impact the price. Well-known narrators or those with a strong following may command higher prices. Additionally, the production quality, including sound engineering and editing, can affect the pricing.
Licensing
If the audiobook involves licensing agreements with third parties, the price might be influenced by the associated royalty payments and licensing fees.
Promotions
Temporary promotions, discounts, or sales events can affect the pricing of audiobooks. These may be offered by publishers, distributors, or platforms to attract customers or promote specific titles.
Novelty
When a new audiobook is released, especially if it's highly anticipated or from a popular author, the price may be higher initially due to factors such as demand, marketing efforts, and the perceived value of being among the first to experience the content.
Audiobook Prices: Comparison of Audiobook Prices on Different Distributor Platforms and With Their Ebook Formats
Now, to put into practice what we've talked about previously, we shall look at:
Different distribution platforms to compare audiobook prices of the same titles

The same title as audiobooks and ebooks
 
 

Audible

Kobo

Spotify

Apple Books

Google Play

 

Audio

Ebook

Audio

Ebook

 

Audio

Ebook

Audio

Ebook

Nonfiction

$16.72

$12.99

$20.99

$12.99

$20.00

$14.99

$12.99

$20.00

$12.99

Fiction

$20.99

$13.99

$19.99

$13.99

$19.99

$14.99

$13.99

$19.99

$13.99

Science-fiction

$20.97

$13.99

$20.99

$6.99

$20.95

$16.99

$9.99

$20.95

$13.99

Fantasy

$24.35

$13.99

$24.99

$16.99

$24.99

$19.99

$11.99 

$24.99

$16.99
A few mentions here:
For some of the stores, there was a price promotion, but I selected the

suggested retail price

.

I tried to find the same editions on every platform to get the most accurate comparison. For science fiction and fantasy, I couldn't find the same editions on every platform, but I tried to select

similar audiobooks

in terms of price. Even so, you'll see that the price for the science fiction edition I found on Kobo is quite different from the others.
Now, if you want to see the titles I picked, you can see them below. 
Audiobook Prices on Different Platforms
1. Audible
Nonfiction 

Fiction

Science fiction 

Fantasy 

2. Kobo
Nonfiction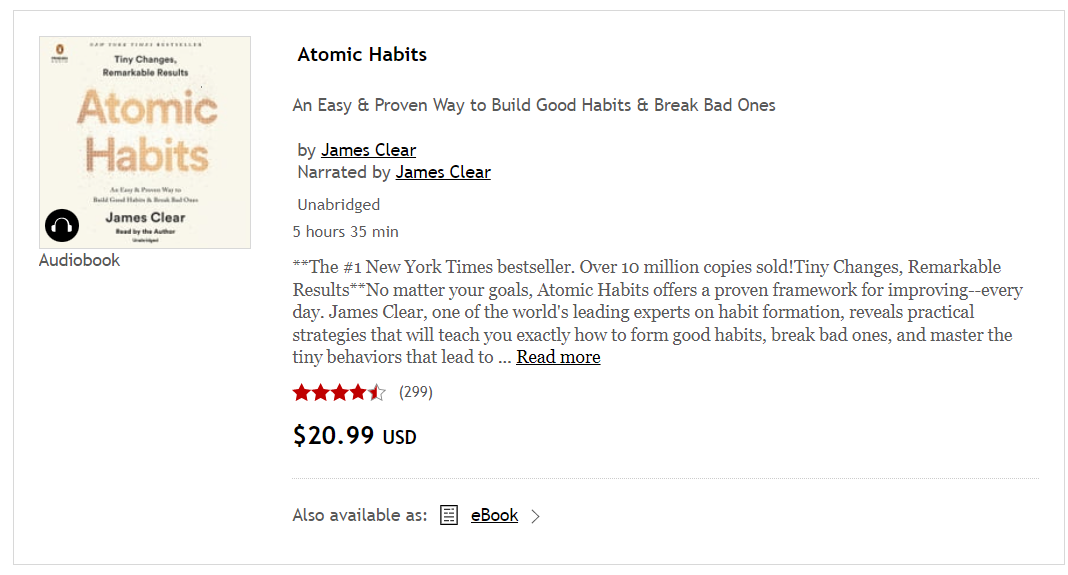 Fiction
Science fiction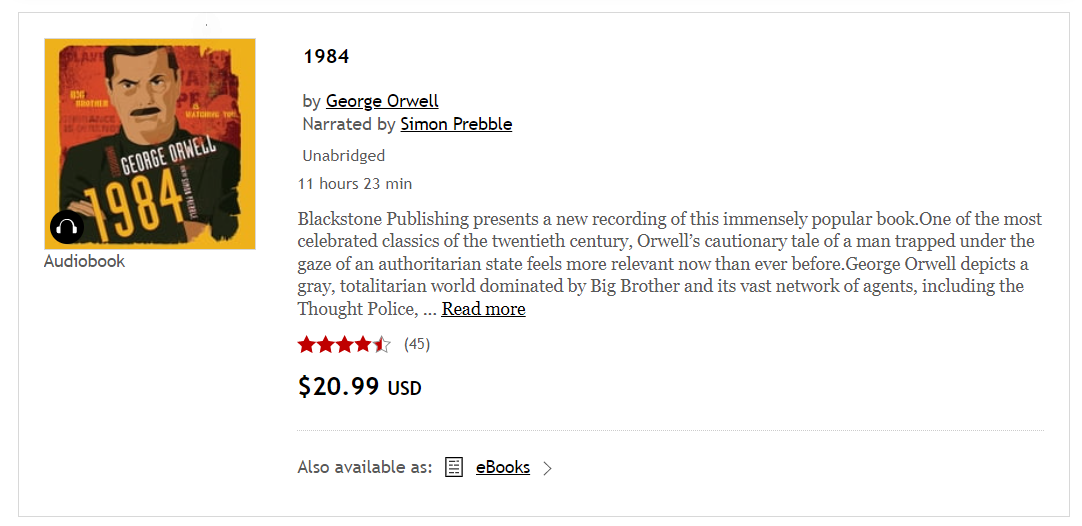 Fantasy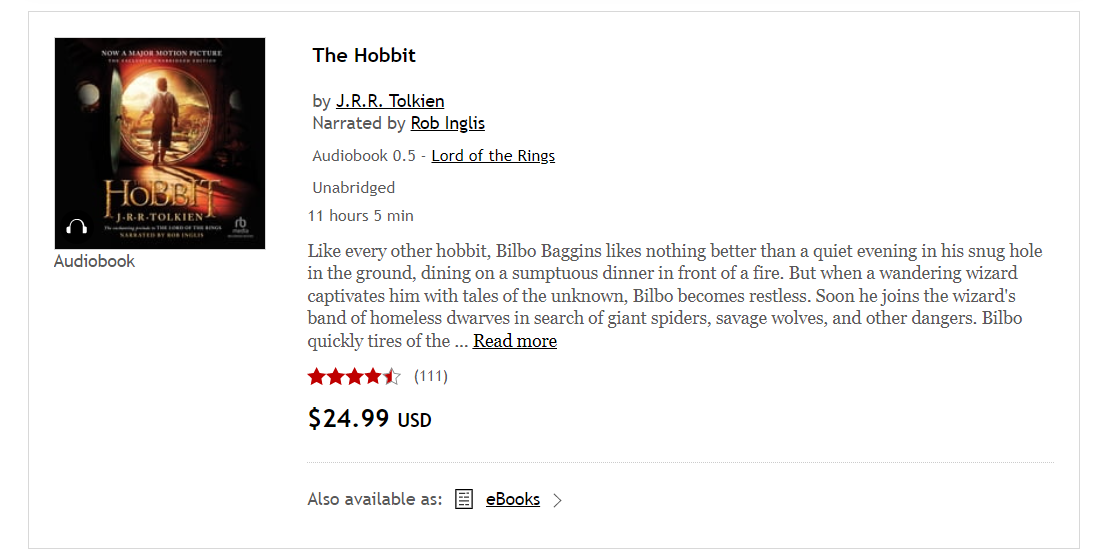 3. Spotify
Nonfiction

Fiction


Science fiction

Fantasy

4. Apple Books
Nonfiction

Fiction

Science fiction

Fantasy

5. Google Play Books
Nonfiction

Fiction

Science fiction

Fantasy

Audiobook Prices vs. Ebook Prices
To have an even clearer picture regarding audiobook prices, we should look at the same titles in their ebook formats on the same platforms.
1. Kindle
Nonfiction

Fiction

Science fiction

Fantasy

2. Kobo
Nonfiction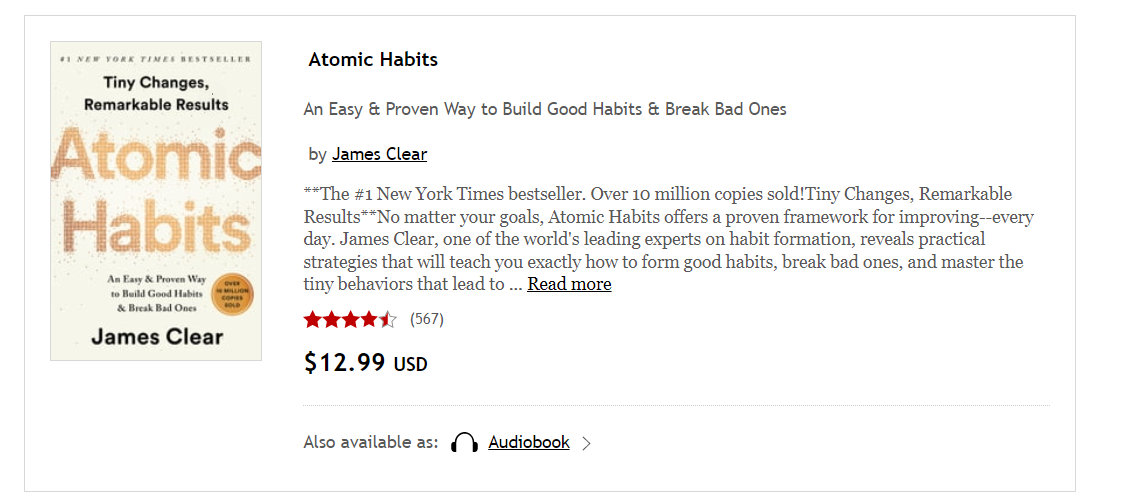 Fiction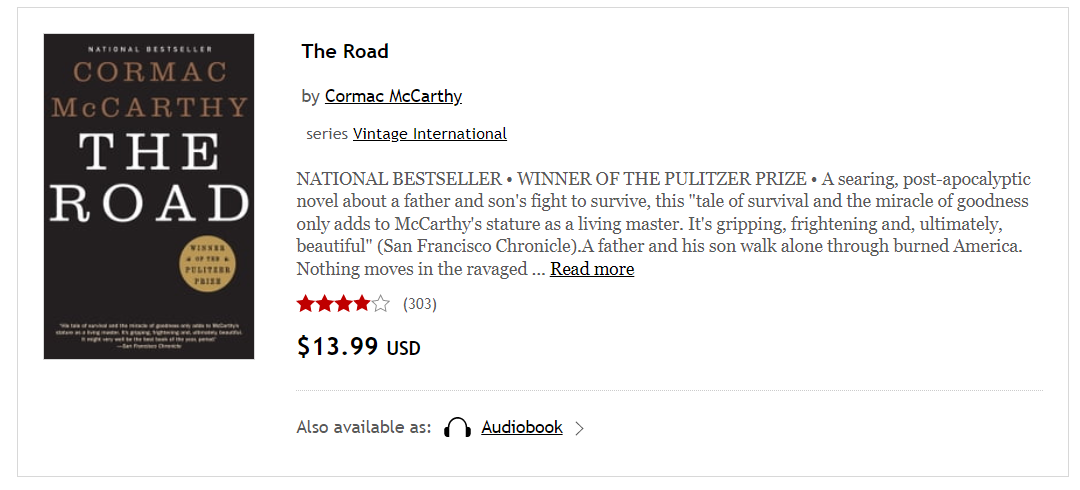 Science fiction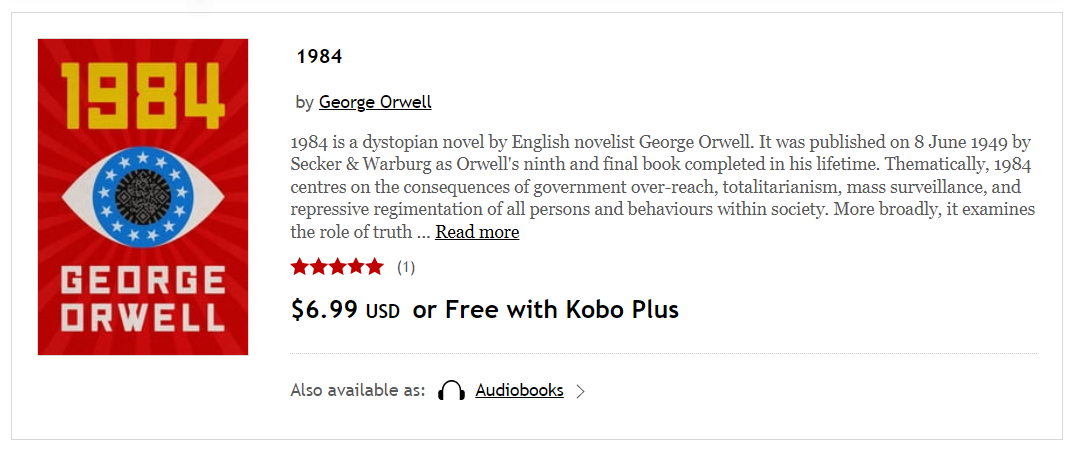 Fantasy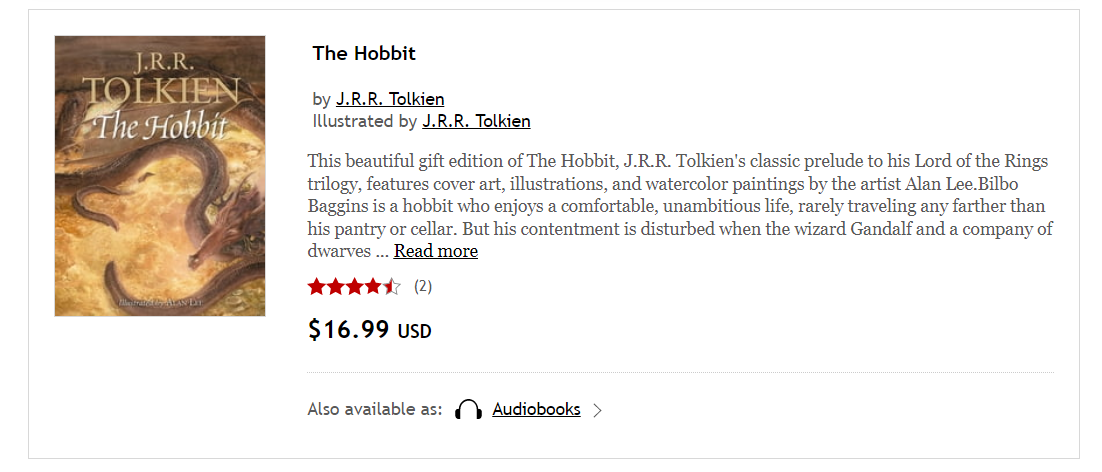 3. Apple Books
Nonfiction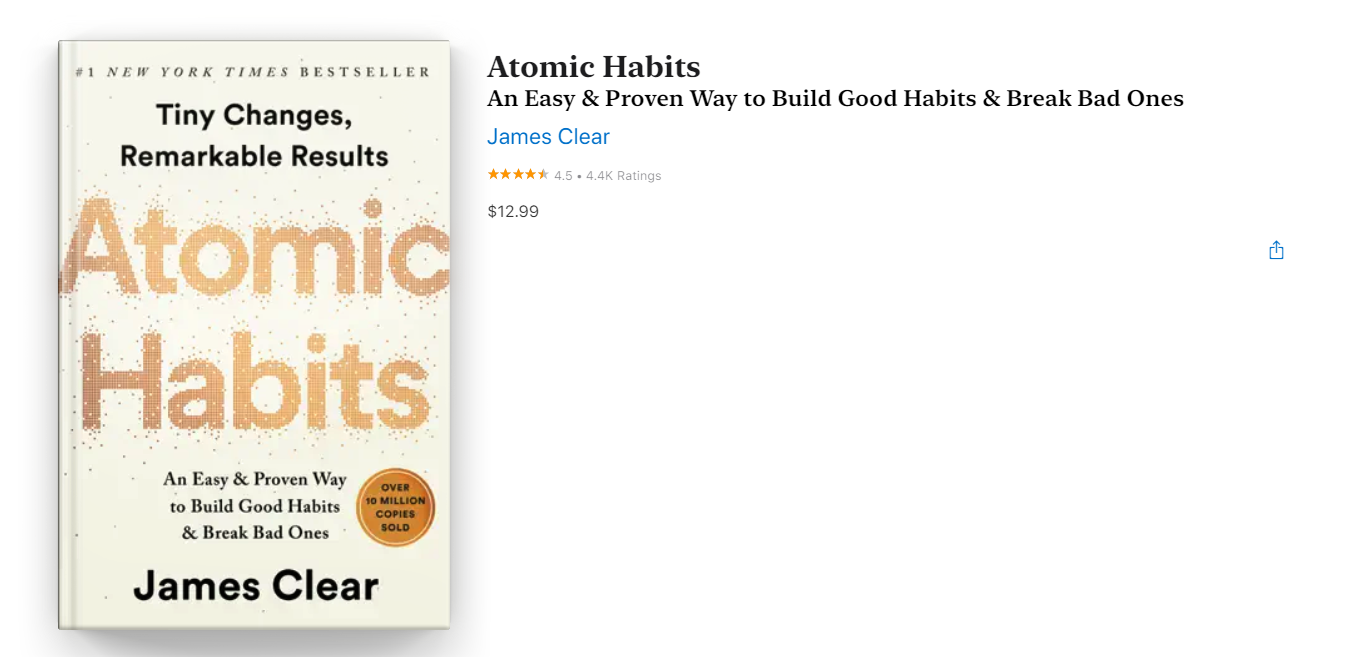 Fiction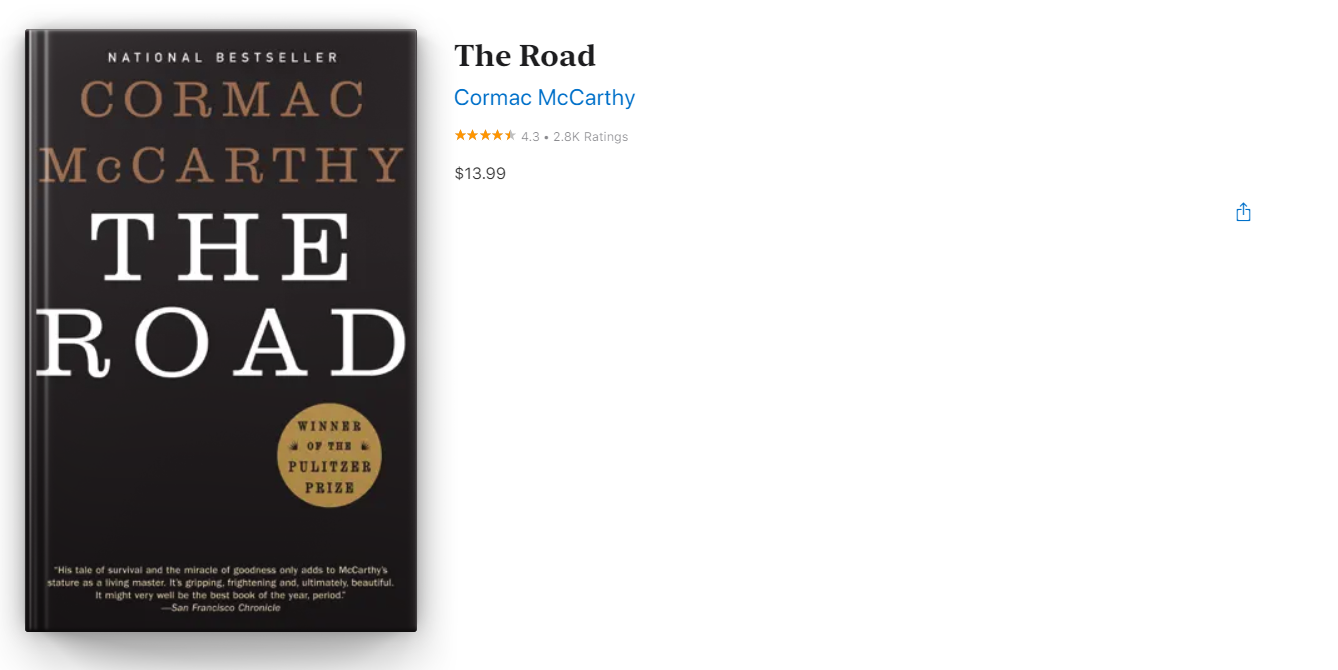 Science fiction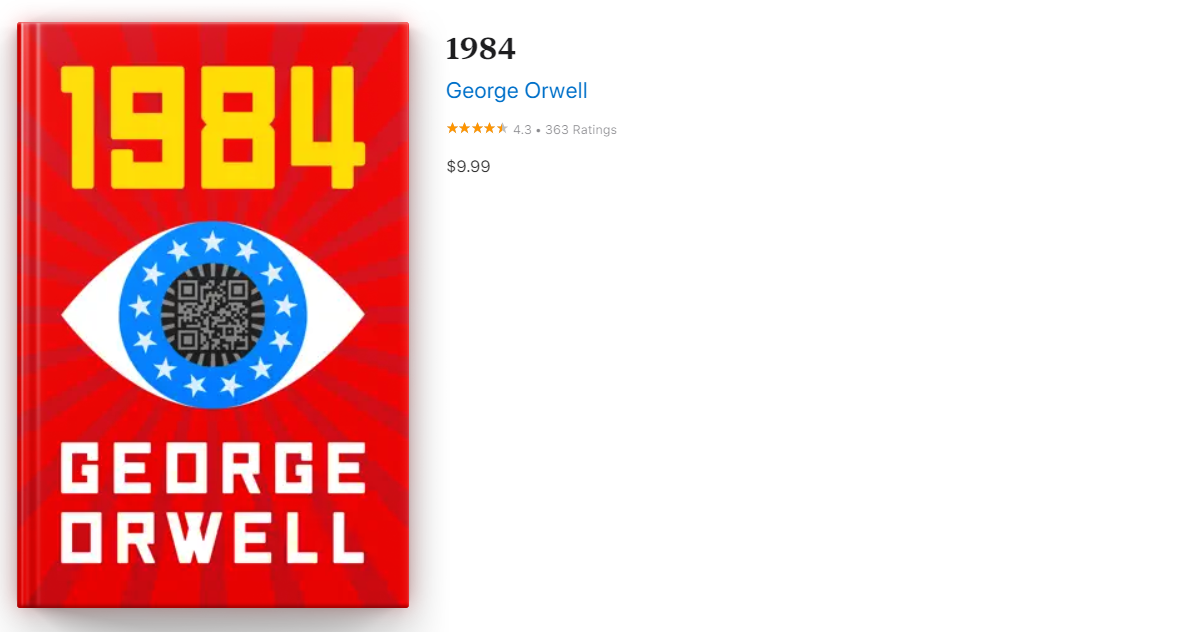 Fantasy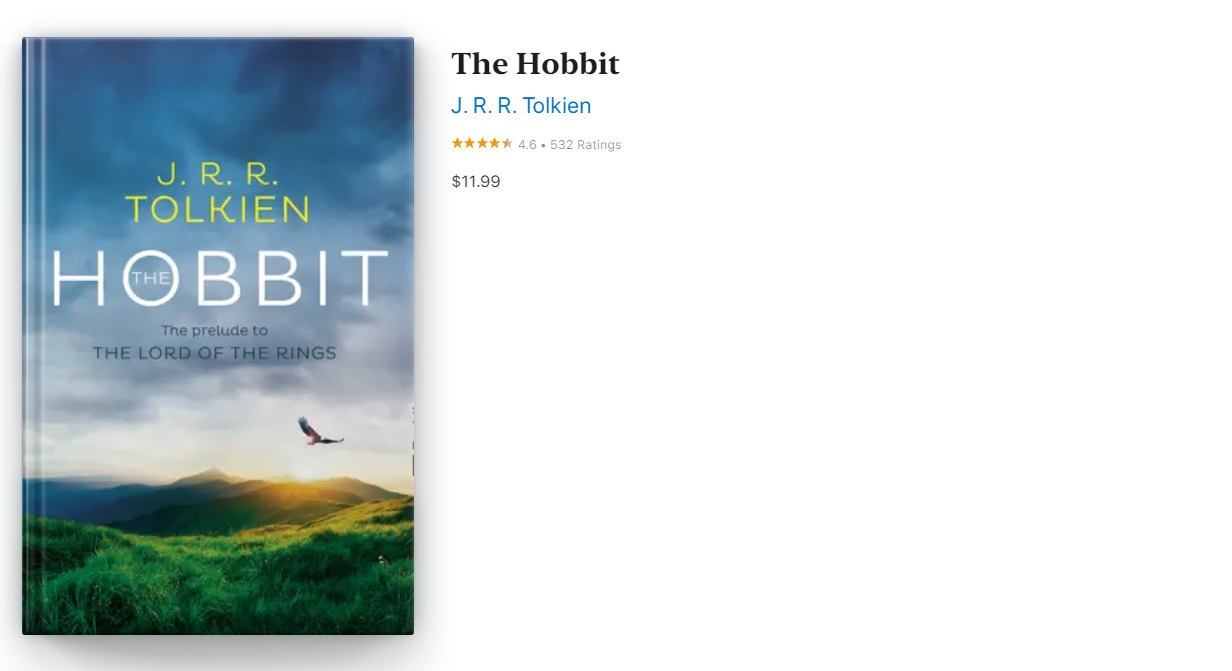 4. Google Play Books
Nonfiction

Fiction

Science fiction

Fantasy

Self-Publish Internationally with an Aggregator 
Since the price of producing an audiobook may be a bit high, you should think about self-publishing on more than one platform. This diversifies the places you get royalties from by serving an audiobook in different places, catering to readers' preferences when it comes to audiobook platforms.
Here's where PublishDrive can help you. 
You can easily self-publish and distribute your audiobook internationally in just a few clicks. All you need to do is upload the necessary files and select the stores you wish to distribute to.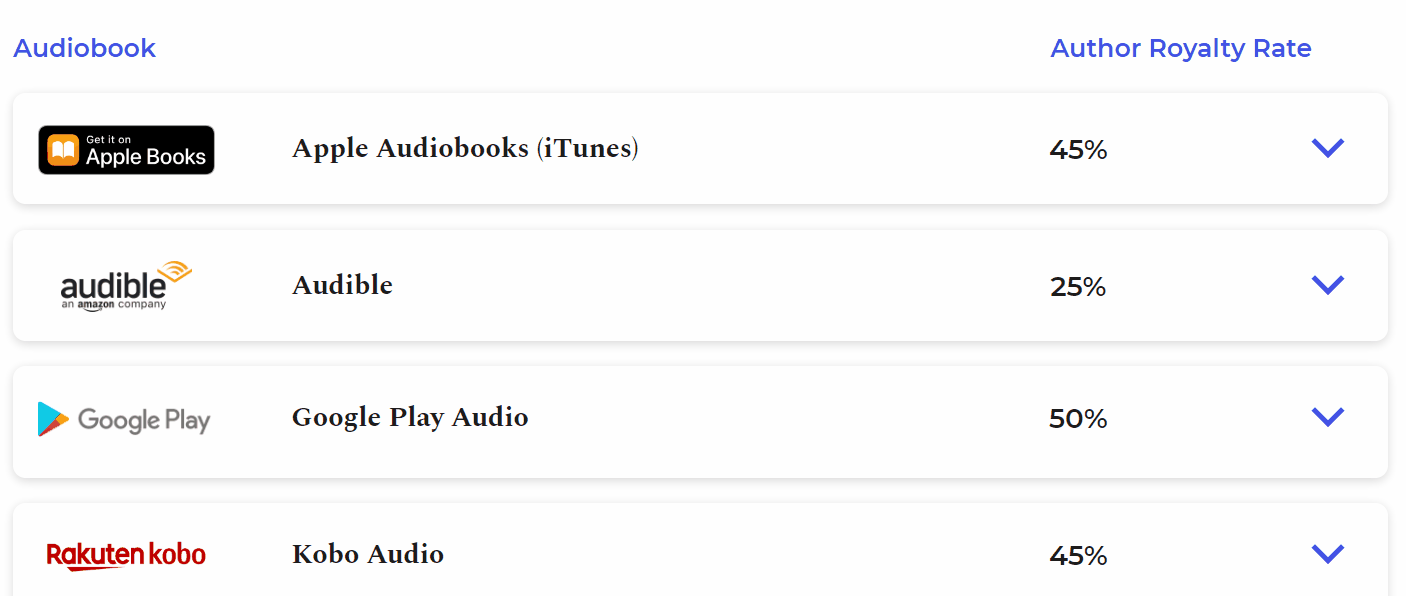 Besides distribution, we also have features that make things easier for you:
Conclusion
Setting an audiobook price can make or break your sales and profit. That's why getting it right is essential. Luckily, there are ways to find the right one for your audiobook, such as looking at other titles from your genre or setting a higher price than for its ebook counterpart.
When you're set on an audiobook price, we're here to help you with publishing, distributing, and marketing your audiobook to get the most out of it.