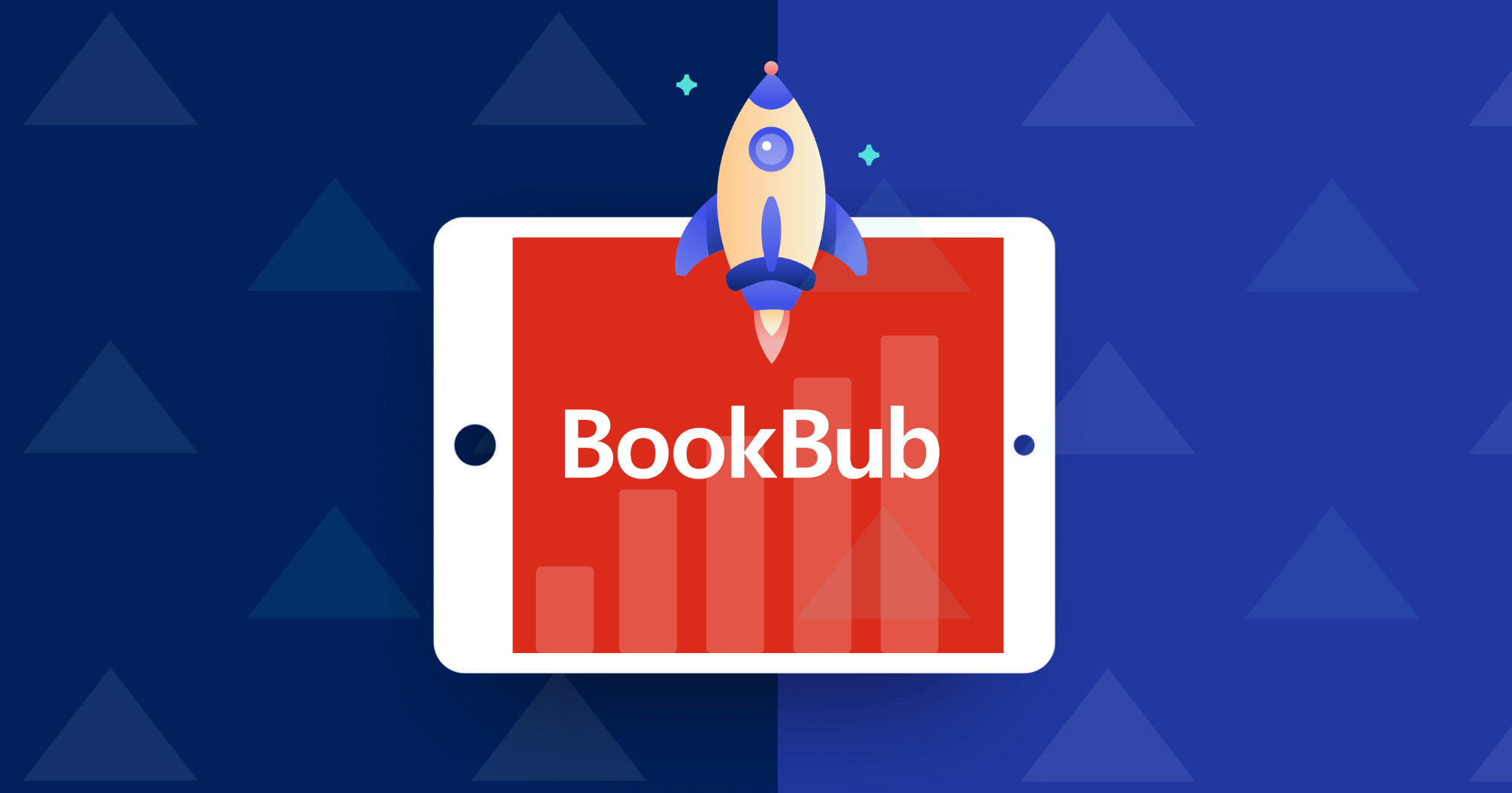 As a self-publishing indie, you have to market the heck out of your book. I'm sure you've come across BookBub ads, a popular choice for authors to advertise to millions of readers. Here's your guide on how to get started with BookBub advertising, plus the tips to know.
What Is BookBub Advertising?
BookBub is a paid book promotion service that sends out daily emails to millions of book lovers. Advertising with BookBub lands you a promotional spot in these emails. BookBub ads are a great and proven way to gain exposure and boost your book sales. The fee to promote with BookBub ranges anywhere from hundreds to thousands of dollars, based on your book genre and price deal. Check BookBub's pricing for more details.
You can promote a variety of BookBub deals: full-priced, discounted, audio, novellas, multi-author box sets, BookBub free books, BookBub free ebooks, and more.
And there are four main ways you can target or reach your readers:
Author interest: reach readers familiar with specific authors (like who they follow)
Retailer preference: reach readers who prefer specific retail stores (like Kobo)
Category interest: reach readers interested in specific book categories
Regions: reach readers who live in specific regions
How to Get Started With BookBub Ads
It takes five simple steps to set up your author account:
Step 1) Set up your free author account on BookBub's Partners page. After setting up your profile, click "Create an ad."
Step 2) Select your book and store. In the ad interface, select your book from a dropdown menu. This automatically fills in retailer links, which you can enter manually as well. You can enter links beyond stores, too, such as your author website. For each link, specify the country and store you're targeting. For example, you can target your ads toward Barnes & Noble readers in the U.S.
Step 3) Select your genre and comparative author. To help with targeting (focusing your ad to reaching a certain type of audience), you'll be asked to enter genres and comparative authors. If you're advertising a YA romance novel, you'd add the genres "young adult" and "romance." Comparative authors are authors similar to you.
Step 4) Select your ad image. Take some time to create your ad image. You can outsource the design to a professional or do it yourself with free tools like Canva.
Your image should include:
The cover of your book
Short hook copy such as a tagline or review excerpt
Whether your book is free or discounted, along with the price
Call-to-action button like "BUY NOW"
Take a look at the ads showcased on BookBub's website: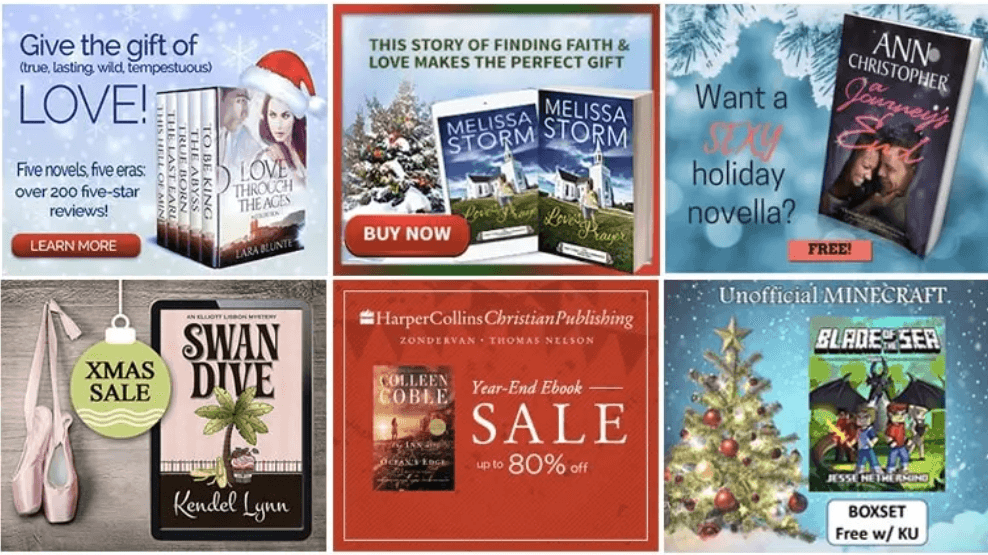 Step 5) Set your budget, up to how much you'd like to spend on your ad. You can set a budget for your campaign's entire run time or a daily budget that runs continuously.
Pretty simple, right? Let's dive deeper with five additional tips and best practices.
5 Additional Tips to Ace Your BookBub Ads
1. Start With a Low Budget
The cool thing about BookBub is that you can start with a low budget. Especially for newbies, starting with a budget as low as ten to fifteen dollars helps with testing, experimentation, and learning the ropes. When setting your budget, you'll have to set a bid. This is the maximum amount you're willing to pay. The higher your bid, the more likely it is to be shown to your audience.
2. Use Author Targeting
Out of the four targeting options available, go for author targeting. BookBub shared how author targeting achieves 61% higher click-through rates than category interest targeting. Here's what the interface looks like: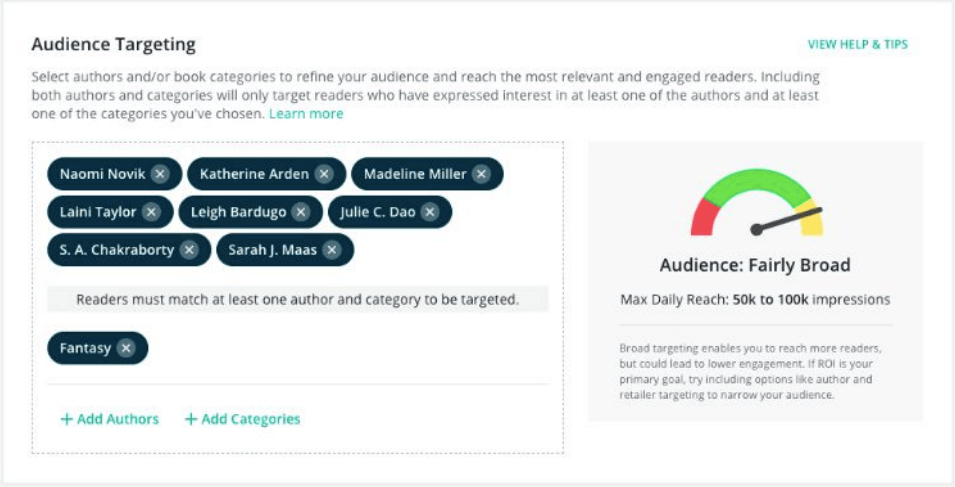 ALLi shares: "Targeting fans of an author includes not only that author's BookBub followers but any other readers who have clicked on that author's books… Author targeting is usually best for high engagement and ROI, and category targeting is best for broad reach and exposure. You can also combine author and category targeting to reach readers who are fans of a particular author and also subscribed to a certain category — this is an excellent option if you're targeting authors who write in multiple genres."
3. Use CPM Bidding
When setting your bid, you can choose between CPC (cost per click) and CPM (cost per one thousand impressions). Go for CPM initially, as it ensures your BookBub ad gets shown to more readers. CPC is good for getting exact with your spend per ad click, but your ad may not get shown if the CPC is set too low. You can switch from CPM to CPC once you've gotten a better grasp of your targeting and creative.
4. Perfect Your Ad Creative
Beyond targeting and budget setting, your ad creative is what'll determine the success of your campaign. Your ad creative involves two main components: copy and design. As mentioned above, make sure to include:
The cover of your book
Short hook copy such as a tagline or review excerpt
Whether your book is free or discounted, along with the price
Call-to-action button like "BUY NOW"
More best practices:
Use your strongest hooks. Mention any awards or mentions from reputable orgs.
Choose a legible font so that readers can scan and digest your ad quickly.
Try a font that mirrors the font on your book cover.
Showcase your book on an e-reading device or 3D image. Book Brush is a cool tool with various templates of books or reading devices you can slap your cover on.
Check out BookBub's highest-performing ads for inspiration: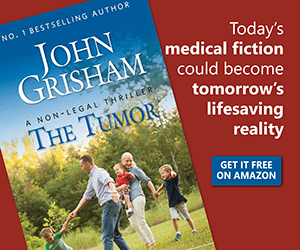 See how the copy above is large and easy to read? "GET IT FREE" is an effective copy to use on a call-to-action button.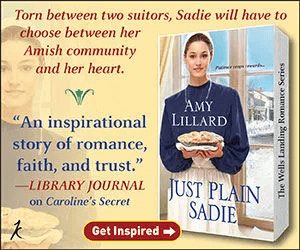 This one uses a quote from a reputable source. Plus, "Get Inspired" is a unique call-to-action focused on the target audience.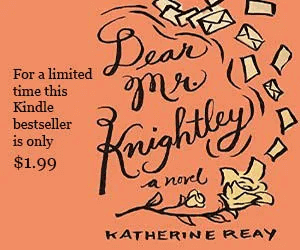 "For a limited time" induces a sense of urgency. Mentioning achievements like "bestseller" is a must. The discount price of "only $1.99" is there too.
5. Test Your Ad Creative and Targeting
Don't forget to test every step of the way. When you're first starting out, you want to test different images and targets to see what performs best. For example, maybe you'd like to test between targeting Amazon and Kobo. Or maybe you'd like to test between two BookBub ad images. This is why it's crucial to start with a low budget so you can tweak and optimize as you move through your campaign. To learn more, see BookBub's testing guide.
Now You Know How to Bookbub for Authors. What Next?
Manage your entire self-publishing gig with PublishDrive: