Writing
How to Write the Perfect Author Bio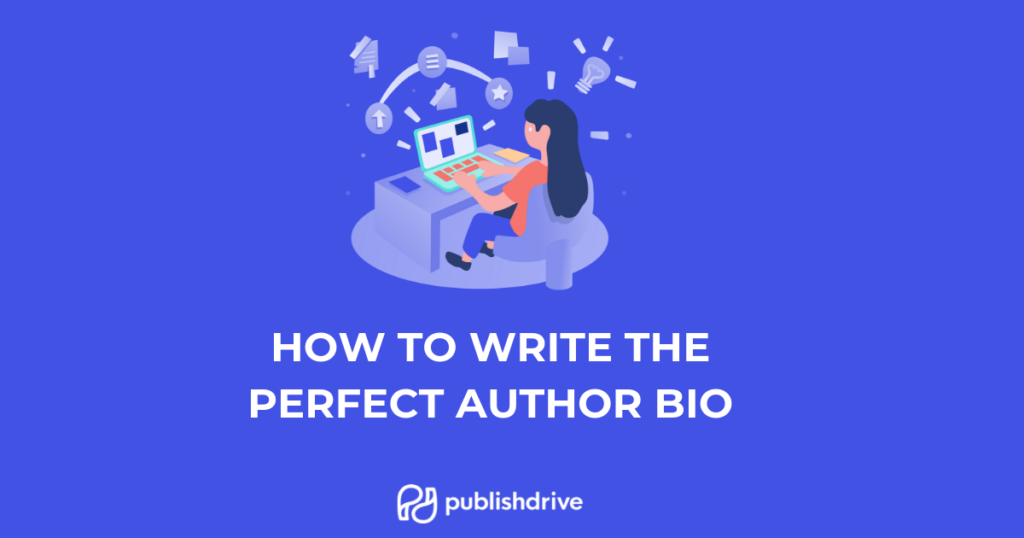 "How to Write the Perfect Author Bio" is brought to you by A.G. Billig. She is a published fiction and nonfiction author and the founder of the award-winning blog, Self-Publishing Mastery. As a self-publishing expert and author coach of various subject matters, A.G. Billig helps empower authors. Her key areas of expertise are brand building, traditional media and PR, book launch events and campaigns, public appearances (including TV and radio interviews) and using metadata.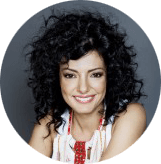 A. G. Billig, fiction and nonfiction author, founder of the award-winning blog, Self-Publishing Mastery
Nailing down your short bio can be as daunting as writing a compelling first paragraph in a chapter or being interviewed for the first time. You may be overwhelmed by the richness of your life and have a hard time leaving things out. Or you may feel that, when it comes to anything other than your books, you've got nothing interesting to say.
In any case – this is an important part of your author business that you shouldn't overlook. A great bio can serve as the foundation of your brand and help readers relate to you.
Why Is an Author Bio Important?
"Why should I care about my author bio, anyway?" you may rightfully ask.  
The author bio is an important piece of your author brand. Especially in today's celebrity-driven culture, readers aren't satisfied with just reading the book. They want to know the writer. Your author bio allows them a sneak peek behind the closed door of the room where the magic happens.
Also, a well-written author bio can make a journalist want to interview you. It is a piece of information that, together with the book description and elevator pitch, plays a crucial role in your book publicity campaign.
We put together a comprehensive guide with easy steps and author bio examples to help you meet potential readers:
Steps to Writing an Author Bio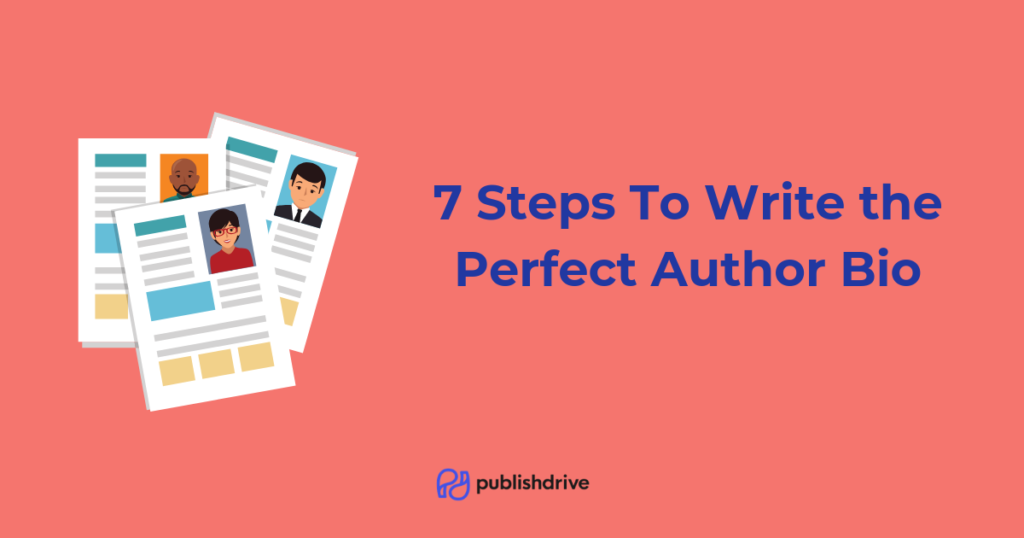 A well-written bio needs to be sharp, concise, and spot on. Consider creating a short version (one paragraph with 60 words or less) and a long version (about three paragraphs with 250 words or less).
The short version will be helpful when you're doing a guest piece for a blog, magazine, or newspaper and you have a limited word count. It will also come in handy during an interview: the host will use it to introduce you and, I assure you, he or she will be very grateful to you for providing it. You can use the long version for your author website, Amazon page, other author pages on retailers, inside your book, etc.
And just as with your book, you will probably need to rewrite your author bio a few times until it sounds right. Follow these steps to make it shine.
1. Have a Strong Opening
The first paragraph is as powerful as walking into a room and making a first impression. It needs to be captivating and allow the reader to understand who you are as a writer at a glance. Some people may not read further, so make sure it includes all the details you want them to remember.
2. Know Your Reader
When you write your author bio, don't think about what's important to you. You should focus on what's important to the reader.
What aspects of your life would make them bond with you? What do you have in common? For example, a non-fiction writer targeting readers looking for books on divorce can mention having experienced it.
Author Bio Example:
"Susan's wisdom and humor were the forces that enabled her to climb out of her own longstanding contentious divorce. Along with Susan's personal divorce, her experience in the financial industry and along with twenty-five years as a private investigator bring sensible ways to climb out of the frightening and chaotic divorce journey."
Source: www.susanshofer.com
3. Pick Details that Match your Author Brand, Genre, and Target Audience
People don't really care about where you went to college, your graduation year, or the name of your spouse. They do care more about what makes you unique and special, how you became a writer, your personality, and why you are the best person to write that particular novel or short story. For example, if your books are set in the same geographical area where you were born or live, it makes sense to mention it in your bio.
Author Bio Example:
"SEAN PATRICK TRAVER is a native of Los Angeles, and his writing explores the hidden worlds that lurk behind the sleek facade LA presents to a casual observer. In addition to the traffic jams, the film studios, and the cookie-cutter suburbs, there are opulent courtyards and private gardens high up in the Hills, as well as blank, black-market warehouses crouched down in the Valley below."
Source: https://www.amazon.com/Sean-Patrick-Traver/e/B00474LD9W
4. Tell a Story
Few people venture into writing short stories. Capturing the essence of an event, place, or person in a concise yet expressive manner demands a lot of skill. This is why writing a bio can be so challenging.
Try your best to keep it engaging. It shouldn't be dry; if marrying the love of your life unleashed the writer within, then put it in your bio.
Author Bio Example:
"As the daughter of a French father and East-European mother, A.G. sees herself as a world citizen and galactic being who speaks the universal language of the soul.
A.G. Billig always knew that there is more to life than meets the eye, or what society teaches us.
Her spiritual journey started in 2009 with a three-week initiatory stay in Abadiania, Brazil. It was there that she connected with her Soul mission to help people remember that love is our true nature."
Source: www.agbillig.com
5. Use the Third Person
As weird as it may feel, you need to write your author bio in the third person. Think of it as a great opportunity to look at yourself with new eyes and see what is really important about yourself.
Author Bio Example:
"Debra Tash is an acclaimed American author, journalist, and speaker who gets her inspiration from current and past events. Her award-winning books focus on positive morals and uplifting themes.
A Los Angeles native, Tash served as Editor in Chief of Citizens Journal, a Ventura County based online news site that covers current and breaking news in Ventura and Los Angeles Counties. She lectures for organizations such as the DAR, The American Associated of University Women, and the Southern California Federated Women's Club. She also served as a panelist at the Historical Novel Society's North American Conference.
Tash is also passionate about art, particularly painting, with several pieces touring internationally in Japan. As a Docent at the world-renowned Getty Museum and Getty Villa, she gave tours and spoke on historical figures and art.
A mother of two, Debra Tash is a passionate literacy and education for children activist in Ventura County, where she currently resides."
Source: Amazon Author Page for Debra Tash
6. Keep your Bio Up to Date
As your career progresses, make sure you update your bio. Add your new books, recent writing achievements, new awards you've received or been nominated for, and any other relevant details.
7. Make Sure your Author Bio Includes These Details:
your author name
your book genre
your literary awards
your credentials and proof of being an expert in your field (if it applies)
your writing themes
your hobbies
Once you finalize your author bio, don't forget to add it to your social media channels, your author website, and your press kit. Make sure you always include it in your press release, right before your contact details.
Although it may take up a few hours of your time to get it right, your author bio is a long-term investment. It will serve you well for the rest of your career. And remember: you can always start with a draft and, if you're not sure about it, have a professional polish it.
Good luck!
Ready to Publish? Take the Next Step!
After you've perfected your author bio and finalized your manuscript, it's time to share your work with the world. Consider distributing your ebook with PublishDrive!
Our robust distribution network includes over 400 online stores, like Amazon, Barnes & Noble, Apple Books, Google Play Books, Kobo, and more. We also offer free ebook conversion and a built-in book marketing suite to streamline your publishing journey. Sign up today to get started!