Publishing-Industry
The Top Writing Conferences You Don't Want to Miss as an Indie Author or Publisher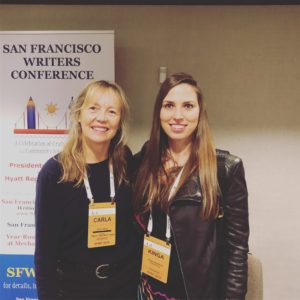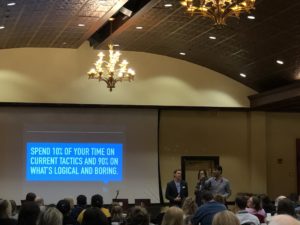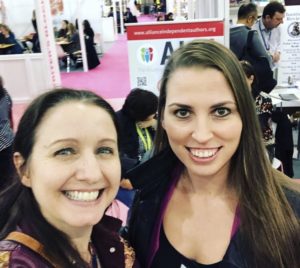 Joanna Penn and Kinga Jentetics at ALLi Stand at London Book Fair
You can find a lot of self-publishing services at the Author HQ within the Writer's Block section, such as the amazing people from ALLi, and you'll see many indie authors wandering around. Alliance of Independent Authors (ALLi) is run by Orna Ross, who not only has the passion to help other writers, but she is an amazing multi-genre writer herself.
I visited LBF in 2017 also, but this year my experience was totally different: indies do rock at LBF! As an author, you have the chance to meet the famous Joanna Penn or Self-Publishing Formula people like Mark Dawson and James Blatch, or the famous bestselling author, Michael Anderle.
But most of all, you can learn from others about how to publish wide and the most important steps you should take as an author. And the best is that it does not stop at the conference: you can attend networking events with SPF or ALLi to learn more during one-on-one conversations, and London can give you even more!
Closing Thoughts
I learned something new at each conference and made valuable connections. No matter which conference you choose from the above list, you will come home with new friendships, possible partnerships, and plenty of knowledge that you can use going forward in your publishing journey.
To summarize, these are the conferences I suggest you attend based on where you are in your author career:
Debut writers – San Francisco Writers Conference: You'll learn how to publish and market your book, and you can connect with other newbie authors and more experienced vets who will point you in the right direction.
Part-time or intermediate authors – Smarter Artist Summit: You'll learn what steps to take in order to become a full-time writer, and how to leverage the power of your books for a long-term career.
Prolific writers or indie publishers – London Book Fair: You'll learn how to take your career to the next level and streamline your author business. LBF is also an excellent place to make high-level connections with others in the industry.
[Note: the 20Booksto50k Conference in Las Vegas is another top conference for indie authors and publishers of all levels. Check out our recap here and be sure to put this conference on your schedule!]
Haven't Published Yet? Get Started Today!
Attending conferences is a great way to gather a close network of like-minded authors. Once you're ready to share your work with the world, consider publishing with PublishDrive.
We offer a robust distribution network of over 400 online stores, including Amazon, Barnes & Noble, Apple Books, Google Play Books, and Kobo. We can even list your books in hard-to-access stores, like Dangdang in China. Take the next step by signing up today!