Ingram is a major book distribution company specializing in print, selling in over 39,000 stores. We are ecstatic that Ingram has joined PublishDrive's platform where book publishers can easily access their global network. We go over why you should publish print-on-demand and how to get started with Ingram below.

What's PublishDrive? It's the only self-publishing needed to sell your book in numerous stores across countries. So far, we helped publish over 100,000 books.
What's Print-On-Demand?
Print-on-demand (POD) is a printing technology and business process that prints a book only when an order is made. This became a game-changer for indies (especially small and medium-sized publishers), where you no longer have to print a ton of books in advance. It lets you list your book online without having prints in stock. This not only gets rid of the logistics hassle, but it saves money too. Thanks to POD, there's no more "out of stock" or out of print" in stores.
About Ingram (And IngramSpark)
As one of the largest companies providing print-on-demand products, Ingram sells to over 39,000 partners like Barnes & Noble,, and Baker & Taylor. IngramSpark is its self-publishing platform.
POD is becoming a popular option across global and regional chain bookstores, independent book retailers, university bookstores, internet retailers, gift retailers, specialty retailers, museum shops, public and school libraries, and more. Ingram's network taps into these channels.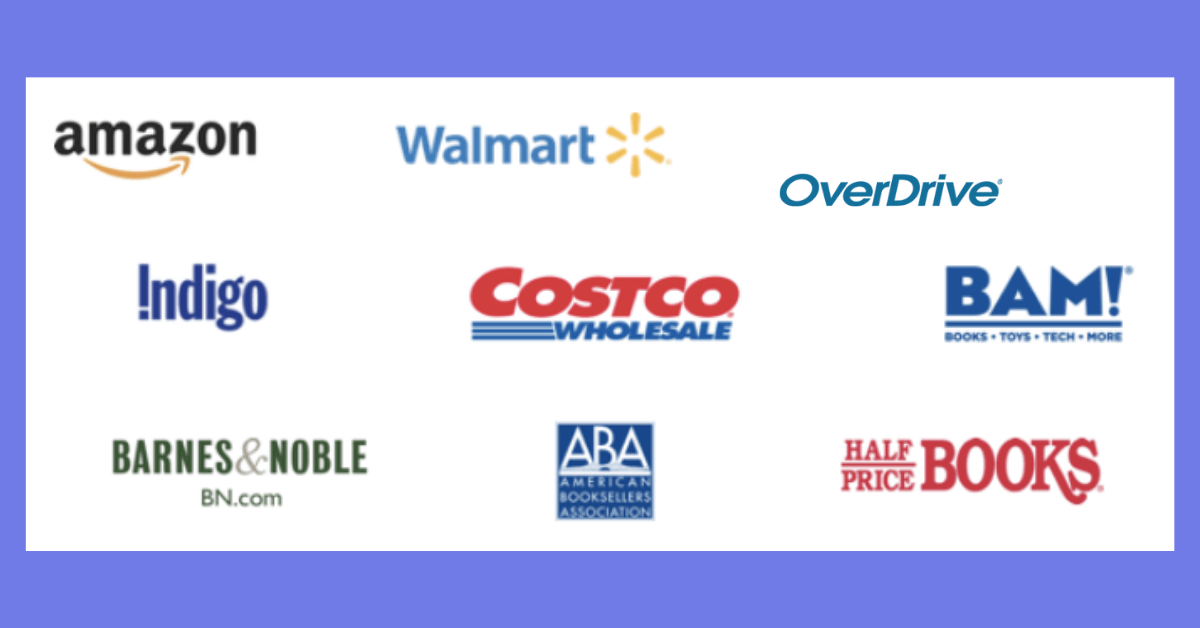 PublishDrive's CEO Kinga Jentetics shared: "We are excited to work with Ingram to give PublishDrive's publishers and authors the largest network of print distribution opportunities. We've seen a huge demand for print-on-demand books during the pandemic when the traditional manufacturing and logistics of books got chaotic. The industry is moving ahead with POD technology to fulfill high demands during unprecedented times and to serve the needs of readers who are looking for print books all over the world."
Is It Worth Publishing to Ingram's Network? 
Ingram is essentially the world's largest network of print stores. Remember, a whopping number of 39,000 stores. If you ever considered selling print books, Ingram's network is the place to realize and maximize your selling potential.
What Files Are Needed for Print-on-Demand?
To submit your book for POD distribution with Ingram, you'll need two print-ready (PDF) files:
Book cover design that also includes the back cover, spine, and bleed area
Manuscript file that includes all pages of your book
As long as your PDF files fit under general POD requirements, PublishDrive takes care of the rest to fit specific guidelines for Ingram's various stores. Learn more about print-on-demand requirements.
Easy POD Formatting With PublishDrive
POD providers at PublishDrive (Ingram, Amazon, CNPIEC) have different spine width requirements. By default, PublishDrive auto generates the right cover file and spine width based on the provider. You also have the option to create and upload your own cover files fit for different providers.

PublishDrive's formatting support helps take care of specific constraints required by Ingram. These constraints include PDF version types, color schemes, font embedding, CMYK limits, barcode formatting, and more.

Before uploading your files to PublishDrive, be sure to double check your print-on-demand files.
Print-on-Demand Costs
POD costs include manufacturing and printing. This is basically the cost of developing the cover, binding, and printing pages. These costs differ across printing providers, depending on the number of pages, coloring, and trim sizes.

When it comes to print manufacturing costs, you'd have to cover them. When it comes to distribution, the costs get deducted from the sales price. Then printing costs get deducted from the rest. The result of everything is your royalty earning. 

Here's an example:

Sell price: $20
Distribution cost: 45%
Manufacturing cost: $6 (based on how many pages, color or black and white, trim sizes)

Author's compensation: 20 * 45% - $6 = $3

To calculate your actual costs, head to Printing Costs under your PublishDrive dashboard.

Why Ingram via PublishDrive?
Now that Ingram is part of PublishDrive's platform, indies can manage and promote all three book formats – print, audio, ebook – in one place. Along with Ingram's network, you get a wider reach with book stores like Apple or Google and book markets like China. That's literally millions and millions of potential readers.
Other PublishDrive perks include:
Simple interface for all book formats.

Manage book formats whether ebook, audiobook, or print-on-demand under one roof. Upload and track your books in all stores, even rankings in places like Goodreads.

Print formatting support.

Within its system, PublishDrive automatically tackles all print-related formatting requirements for every Ingram store.

Transparent analytics and sales reports.

Track sales in real-time for all stores. Enjoy pre-made sales charts for understanding your data.

Save time with bulk import.

If you have numerous titles under your belt, publish hundreds of them with a blink of an eye. Overall, save 90 hours per title per month on administrative tasks.

Maximize royalties by over 16%

by distributing and promoting across international book markets and store types. (PublishDrive indies increased their global book sales by 85%.)
You don't need a large publishing house. PublishDrive is everything you need on one platform. ↓
How to Publish Print and Sell Online in 5 Steps
It doesn't take much to publish POD books and start selling in thousands of channels.
Step 1: Sign up for PublishDrive
Step 2: Upload your print book
Step 3: Add print specifics such as trim sizes 
Step 4: Add your metadata like author name or retail price
Step 5: Select your business model ("Ingram Global Distribution" to sell in all retail stores, and "Print & Ship" to order print copies for yourself)
With PublishDrive's print-on-demand services, reach Ingram's vast network plus tens of thousands of other channels and markets:
A final note about why now is the time to sell online. In 2020, the year of the pandemic, the publishing industry has gone through quite the shift. Digital has dominated, where people prefer online means to find and purchase their books. And digital continues to dominate. That's why POD is the way to go, meeting readers where they are online. 

It's a golden period for indies to harness digital publishing and reach online marketplaces far and wide, where books are in high demand. To learn more about the growth trends we saw in 2020, download our free white paper:
Grab Free Global Book Market Report
We'll email you our free insights on bestselling book stores, countries, and more!