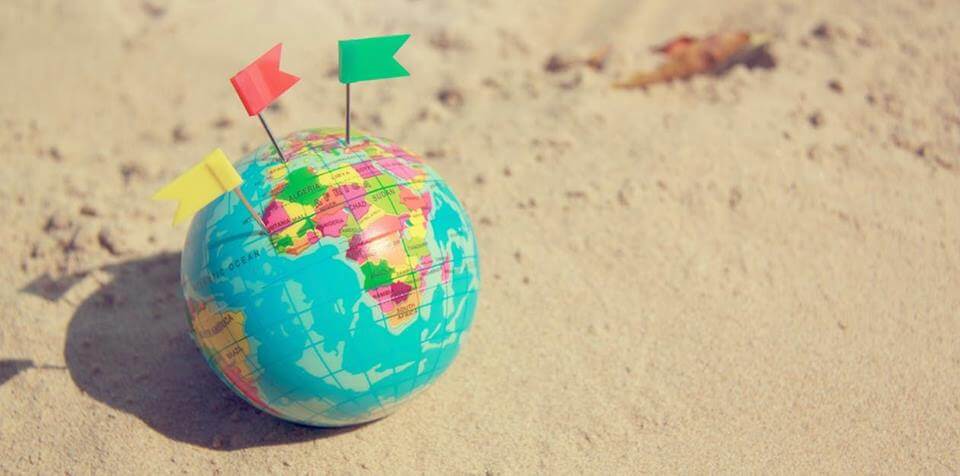 Nobody knows better how self-publishing works than our self-published authors. In our series, Self-Publishing Success Stories, we ask our authors about topics we believe they know best. In the first post, we talked about how to self-publish a cookbook with Kendall Harrison. Today, internationally acclaimed author Jean Joachim is sharing her tips and tricks with us about publishing internationally: she conquered the Italian and Spanish market. 
How did you decide to go on the Italian and Spanish market? Did you know in advance that you are going to be successful there?
One never knows in advance if he/she is going to be successful. Every new venture, big or small, is a risk. If the reward is big enough, then the risk becomes worth it.
Through the urgings of a Facebook friend, I had become curious about getting my books translated, but didn't know where to begin. Italian translation fell into my lap. My former publisher, still a dear friend, had commissioned an Italian translation of one of her books. The translator requested other authors to work with and my friend recommended me. That's how it began. The translator looked over my work and came to me with a request to translate one of my books.
The translator wanted to translate the first book in my football series. I agreed. But when the job was done and I faced paying the bill, I doubted my sanity. I said to myself, "What were you thinking? No one in Italy knows anything about American football or cares a whit about it. They all follow soccer. Yet you are paying to have an American football book available in Italian? You're a fool. You'll sell three books."
But a deal is a deal. So I forked over the money. The translator had lined up thirty blogs to post excerpts and write reviews. The book skyrocketed, hitting the Amazon top 100 in overall books, as well as romance books, and stayed there for a month. I sold over 2,000 football books.
That success made me take a serious look at the international/foreign language market. Spanish seemed a good language to tackle next.
Was it difficult to find a translator? Did you work with several translators, or you have somebody you trust and regularly work with?
I agreed to have my Italian translator do the second book in the series. While a big hit, that book didn't sell quite as well as the first, but still made it to the Amazon top 100. Now they are finishing up the third.
In the meantime, I decided that I needed to branch out to other languages quickly. So I ran an ad on Craigslist, looking for translators in Spanish, French and German.
I have about 38 books published in English. I viewed them as completed work that could be selling in other countries without much more effort on my part. I got a great response to the ad, connecting with about seven translators. I now have three Italian and Spanish, and one French and German translators.
Fortunately, I studied Spanish and French in school, so I was able to evaluate the 500 word samples I sent to the people interested in working with me. My husband had studied German and was able to give a basic review on the sample in that language.
I took the risk and hired people, giving each one the first book in a different series, or, one of my favorite books, The Marriage List.
One of my French translators didn't work out. Fortunately, I was able to find someone else to fix the book and have uploaded a correctly translated version. I have become very friendly with some of my translators, who go from book to book in their series. I enjoy working with them.
Who is doing your marketing in other languages? Can you communicate with your fans from non-English speaking countries?
I do the marketing. I hired people from Fiverr to translate my blurbs and review quotes from each book. I don't ask my regular translators to do that as I feel they do enough as it is. The Fiverr translators are happy to have the work and get me the translations back within a day or two.
I have 20+ years of marketing experience before I became a fiction writer. I was also the marketing director for my publisher for five years.
With the help of Google Translate, for short pieces, I can communicate with my fans in Italian. I am more capable in French and Spanish, though I do use Google for that sometimes, as well. I want to be as accurate as possible. When I boost Facebook posts, I always get comments and I reply to those in their native language.
I feel it's important to communicate directly with fans. I hope I can continue this when I get my first book in Croatian!
Is there anything you have to do differently when marketing in countries outside the US and the UK?
You have to do the marketing in the language of that country. I have not done any fancy promotions and no price promotions, either. I'm enjoying selling my books at the regular price and not offering any for free – for a change – unlike the English-speaking markets. So far, Europeans have become enamored with my stories and I don't need to do fancy things to get sales. Simply posting excerpts, review quotes and the blurb has worked well. I am only advertising on Facebook. Also, only my first Italian translator and the second one are doing much marketing to promote my works.
Did you ever have to change anything in your book before publishing it in another language?
I haven't changed anything. I have bad language in my sports books, but that's the way athletes speak. I feel it would be insincere to take that out. It would also alter the story. No, I have not taken a thing out of my books for the foreign markets. I hope readers abroad will like the books the way they are. And, so far, I have been correct.
One additional thing. I first started translations with Babelcube, but sold almost no books. So I did not go further with them. My first translation on my own was with a Fiverr translator for The Marriage List into Spanish. It was a big success on Google Play and still is. It's showcased in their list of recommended books.
Happy publishing!