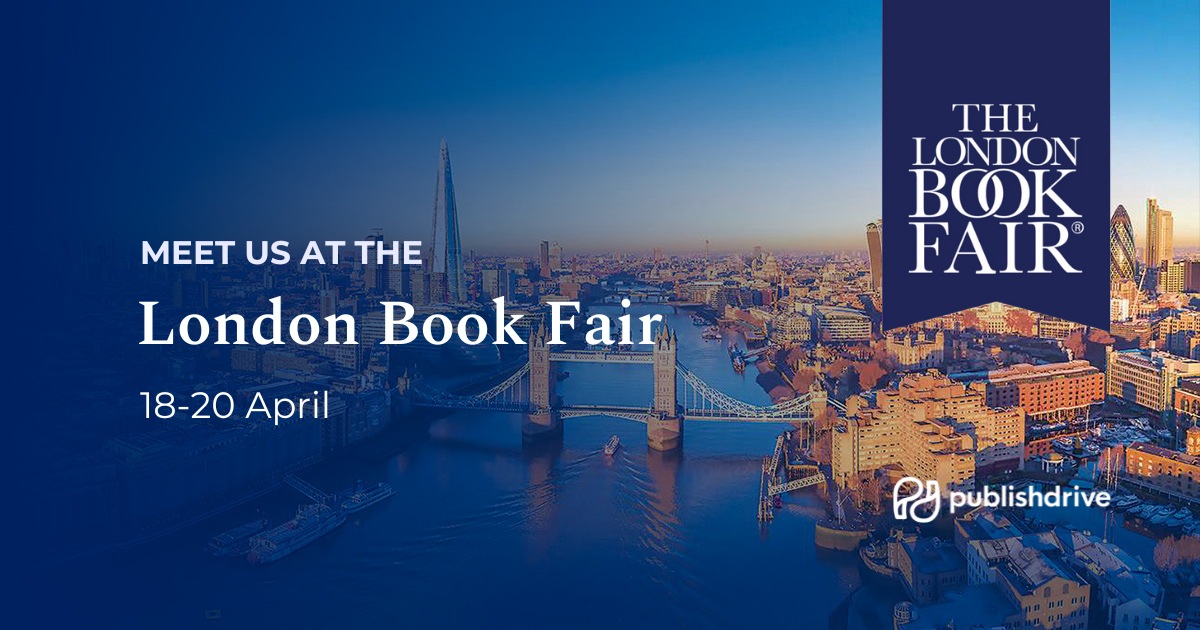 Spring is here, and so are the opportunities for indies and publishers worldwide! It all starts with The London Book Fair, which this year is setting the stage for defining the future of creative content.
PublishDrive is set to make an appearance at LBF and will provide an opportunity for industry professionals to learn about our technology and services, as well as give a chance to engage with our team about the future of self-publishing.
⚡ What is PublishDrive? A self-publishing platform that helps indie authors and publishers publish and distribute their ebooks, audiobooks, and print-on-demand titles worldwide. 
Abhishek Sehgal, Director of Client Services, and Dora Gebei, Head of Operations, will attend the fair, and they're ready to answer your questions.
If you've never used PublishDrive before, but you'll be at LBF and want to know more about the platform
If you're an existing retailer or VIP customer and want to chat about future opportunities with PublishDrive
What Is The London Book Fair?
The London Book Fair is an annual event held in London, England, which brings together publishers, literary agents, authors, librarians, booksellers, and other professionals involved in the book publishing industry. The fair features a variety of events, including author talks, panel discussions, and seminars on various topics related to the publishing industry. It also hosts the International Excellence Awards, which recognizes excellence in various aspects of the publishing industry, such as book design, rights sales, and literary translation.
LBF attracts visitors from around the world and is one of the largest gatherings of publishing professionals in the world, making it a key event for those in the book industry to attend.
What to Expect at LBF 2023
The London Book Fair is a perfect hub for everyone in the publishing industry. A place to:
Connect with customers, establish brand recognition, and conduct business.

Meet key players in the publishing industry, including exhibitors and guests from all around the world.

Participate in various features and sessions available: seminars (which offer valuable insights into the book world), spotlights on Ukraine, conferences, awards, or their inspiring Author of the Day program.
How The London Book Fair Can Help Create New Partnerships
Stores
PublishDrive is always looking to create valuable partnerships with stores across the world to help them grow their inventory. 
If you manage an online retailer for ebooks, audiobooks, or print-on-demand and would like to integrate it with PublishDrive, feel free to contact us and schedule a meeting while you're at the London Book Fair.
For existing partners, let's connect and talk about our upcoming book marketing and promotion features.
Authors
Whether you're an established or aspiring author, LBF offers a range of resources and opportunities to help you gain momentum for your publishing journey. So, make sure to attend dedicated areas for authors and the Author of the Day program, which allows aspiring authors to connect with bestselling authors and gain valuable insights and advice. 
We'll see you in London!