27 Christian Book Publishers for 2023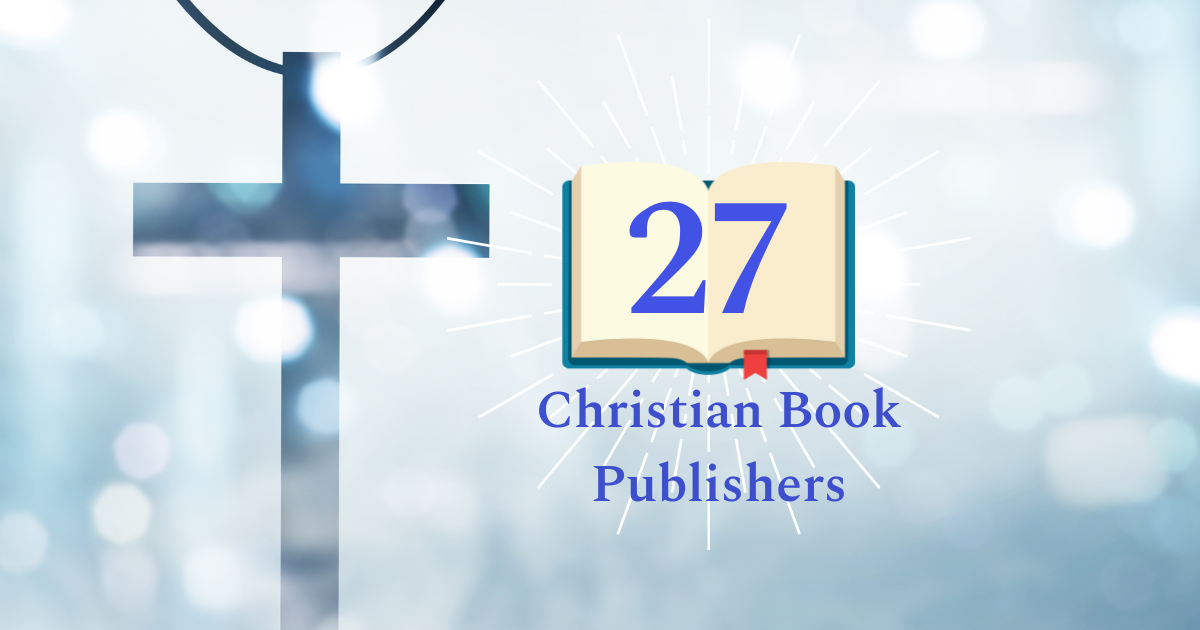 If you are an author writing about spirituality and faith, it is important to look for Christian publishing companies that line up with Christian living and spiritual commitment. We have compiled a list of Christian book publishers for authors to consider when planning their publishing journey. 
All Christian publishers have requirements to varying degrees about faith and how it is portrayed in the books they publish. If your book doesn't quite fit neatly into those expectations, you can choose self-publishing with an aggregator such as PublishDrive. We have publishing, distribution, and marketing solutions to make your journey as easy and fruitful as possible. 
If you want to take the self-publishing route, remember that with PublishDrive, you can self-publish your ebooks, audiobooks, and print-on-demand books in just a few steps and distribute them to 20+ channels, 400+ stores, and thousands of digital libraries worldwide.
The platform helps you with your publishing process of ebooks, audiobooks, and print-on-demand books from start to finish, and it's also great for book promotion. You'll benefit from features such as:
Print-on-demand converter

Print cover template generator

Ebook converter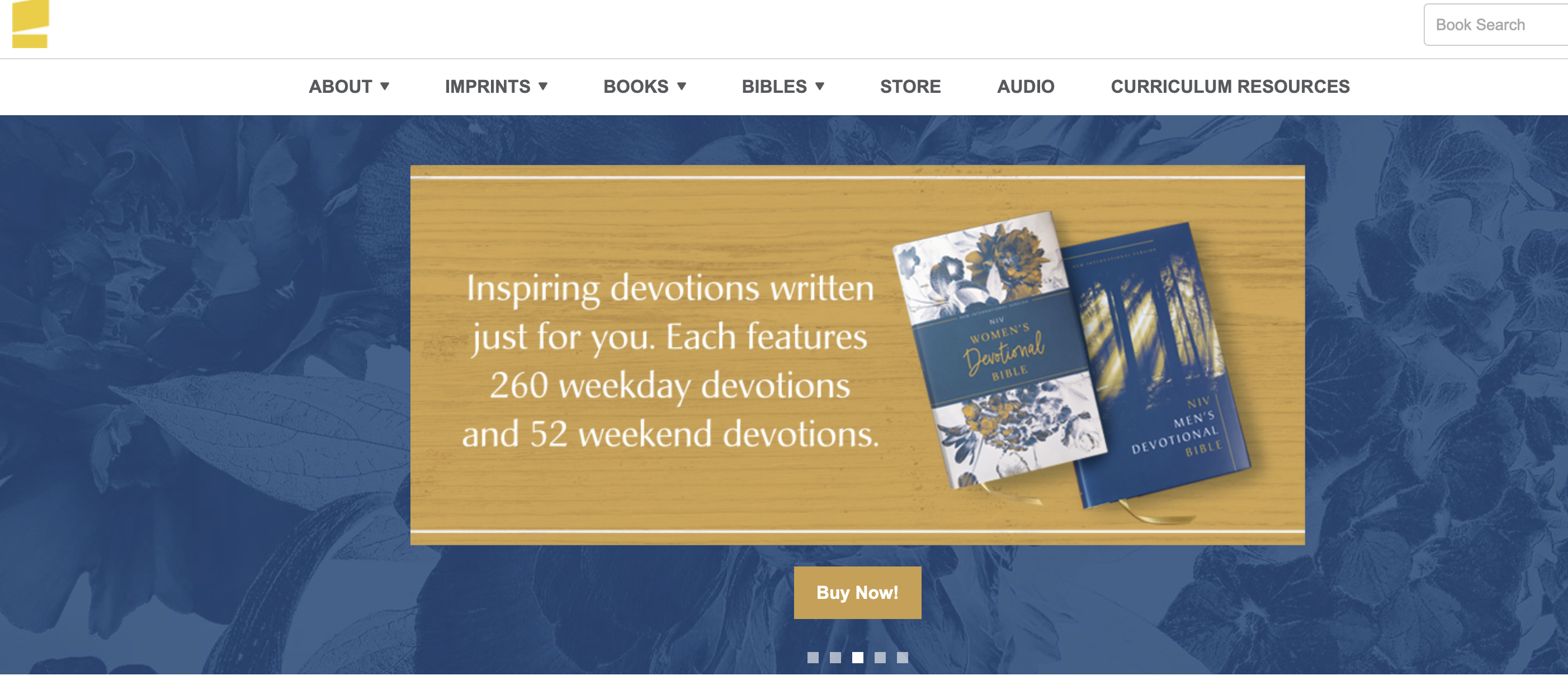 Zondervan is a Christian book publisher, part of Harper Collins Christian Publishing. It's also a leading Christian publisher of the Bible and provider of Christian communications. 
Founded in 1931 by Pat and Bernard Zondervan, this Christian publisher quickly became a leading voice and has since published numerous reputable authors, including Rick Warren, Ann Voskamp, Andy Stanley, Lee Strobel, Joni Eareckson Tada, Anne Graham Lotz, Gary L. Thomas, Christine Caine and many more. 
These names are in addition to iconic brands like The Beginner's Bible, Boundaries by Dr. Henry Cloud and John Townsend, Saving Your Marriage Before It Starts by Les and Leslie Parrott, and The Berenstain Bears. They have an annual portfolio of 300 new, original titles alongside the Bible.
Based on the listed criteria, Zondervan is ready to accept unsolicited manuscripts for two of their imprints: Reflective & Academic.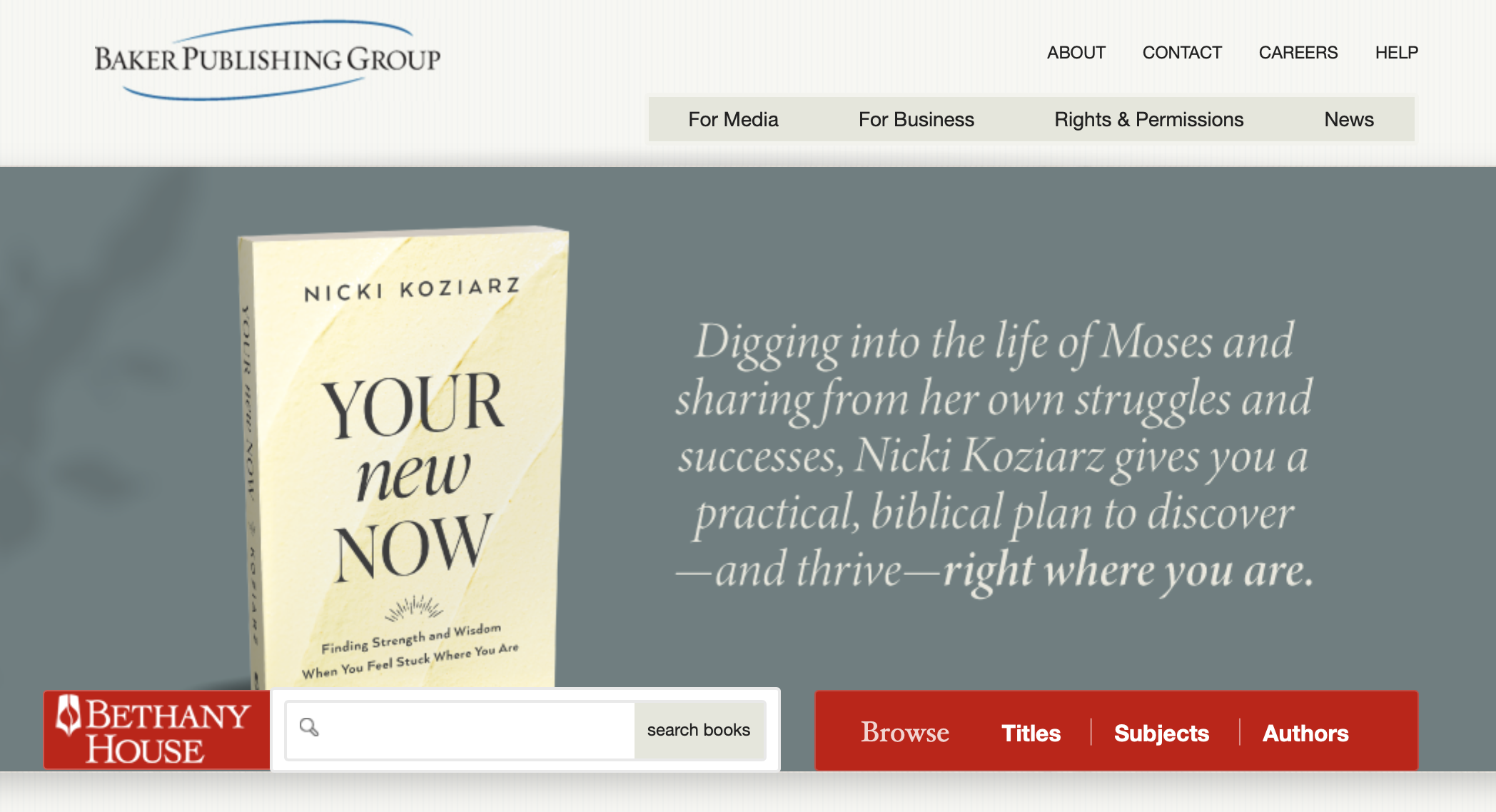 This is regarded as one of the best Christian publishing companies, and is part of Baker Publishing Group. Bethany House is a book publisher which actively seeks to uplift faith with worthwhile titles, bestselling Christian fiction, and Christ-centered nonfiction. With a history of over 60 years, and initially the publishing arm of a missions organization, Bethany House is now a member of the industry's largest independent Christian book publisher and a leader in inspirational fiction. 
Bethany House nonfiction features acclaimed and New York Times bestselling authors who are prominent educators, clergy, and leaders in various ministries. Their diverse collection covers numerous topics to enrich readers' faith, such as Christian living, devotionals, family guidance, and many more. Bethany House does not accept unsolicited manuscripts.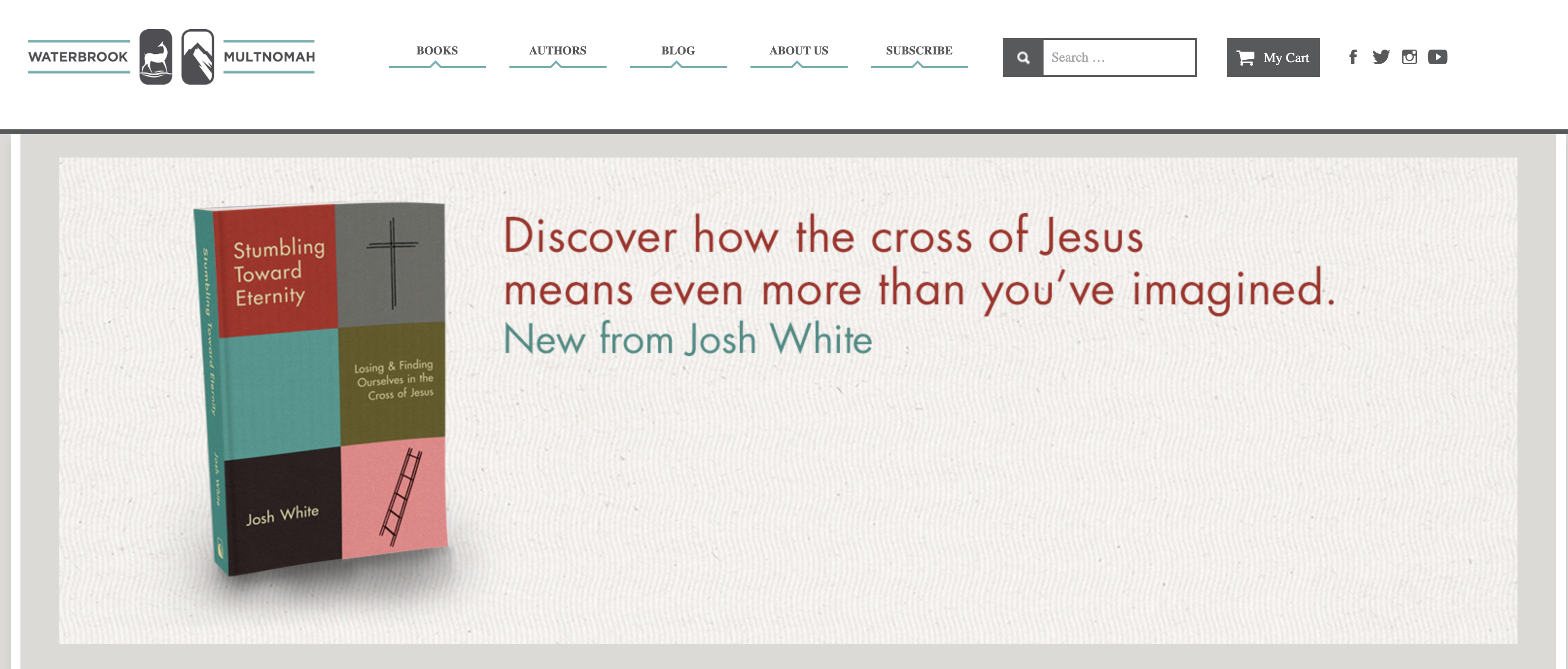 WaterBrook is an imprint of Penguin Random House. It releases books encouraging readers to discover profound spiritual meaning in their everyday lives. Their main goal as publishers of Christian books is to find inventive methods and groundbreaking messages rooted in the Bible, hands-on learning, storytelling, and practical advice while navigating the challenges and possibilities of modern life as followers of Jesus Christ. Waterbrook & Multnomah does not accept unsolicited manuscripts.
Some of the most prestigious authors include Tim Tebow, Jennie Allen, Michael Todd, John Mark Comer, Latasha Morrison, Carey Nieuwhof, Kendra Adachi, Jordan Lee Dooley, Carlos Whittaker, Jo Saxton, Eugene Peterson, Stephen Chandler, Michelle Sanchez, Taylor Calmus.

Top Christian book publishing house, part of Hachette Book Group, FaithWords caters to the inspirational Christian market, having successfully sold over 60 million books since its establishment in 2001.
Bestselling authors in their lineup feature Joel Osteen, Joyce Meyer, Robert Morris, and T.D. Jakes. Many FaithWords contributors serve as pastors and Bible instructors, focusing on Christian living, spiritual development, and devotionals. Their books frequently make their way onto the New York Times and other prominent bestseller lists, motivating millions of global readers. FaithWords does not accept unsolicited manuscripts.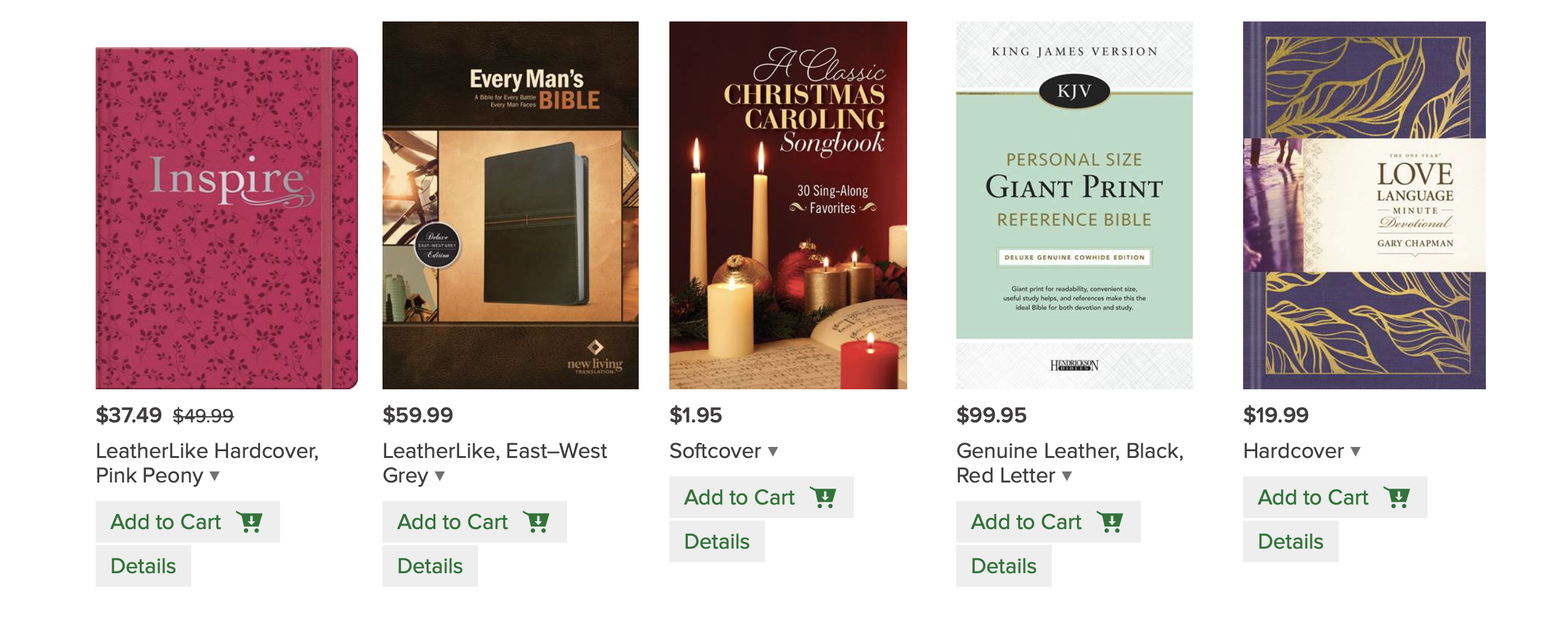 For over six decades, Tyndale has assisted readers in uncovering the life-affirming truths found within God's Word. This Christian publishing house prints Bibles in both English and Spanish and a wide range of books authored by trustworthy writers, all aimed at supporting and inspiring readers in their Christian journey. The nonfiction portfolio delivers valuable insights to rejuvenate the spirit while addressing real-life challenges. At the same time, their fiction collection, featuring both emerging and acclaimed authors, captivates the imagination of countless enthusiasts. Furthermore, Tyndale actively invests in the future by engaging and nurturing young minds through children's books and Bibles. Tyndale does not accept unsolicited manuscripts.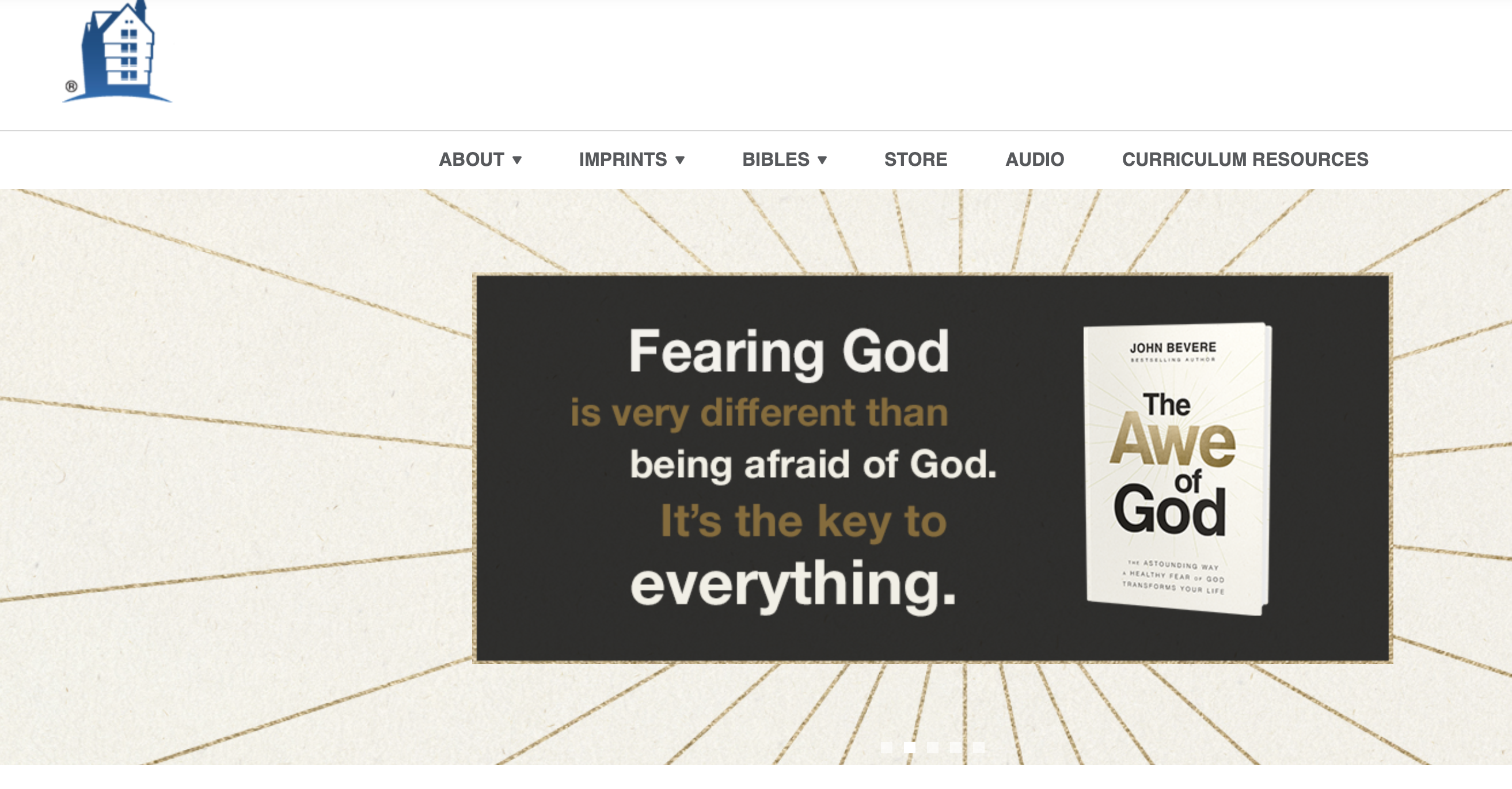 Thomas Nelson is one of the best Christian publishers and a global leader in creating and distributing Christian books.
Annually producing over 250 original books and Bibles, which are made available in over 100 countries and translated into more than 65 languages, Thomas Nelson remains dedicated to its core mission: inspiring people worldwide by delivering content that embraces biblical principles and celebrates Jesus Christ.
With a portfolio of renowned authors like Billy Graham, Max Lucado, Dr. David Jeremiah, Lysa TerKeurst, Bob Goff, Sarah Young, Colleen Coble, Dave Ramsey, and Jen Hatmaker, Thomas Nelson encompasses various imprints such as Tommy Nelson, Nelson Books, W Publishing Group, Emanate Books, NEXT Leadership Network, and Grupo Nelson. As a part of HarperCollins Christian Publishing, this publishing group offers an array of award-winning Bibles, books, gift books, cookbooks, curricula, and digital content. 
Submissions are accepted if represented by a literary agent. 

Kregel Publications is a Christian publishing house established in 1949 to provide resources addressing the spiritual requirements of evangelical readers and the professional necessities of pastors, missionaries, educators, and Christian leaders. Presently, Kregel's backlist consists of more than 1000 titles, featuring books on Christian education and ministry, contemporary Christian issues, Christian living, fiction, biblical studies, and reprints of timeless classics. Kregel does not accept unsolicited manuscripts.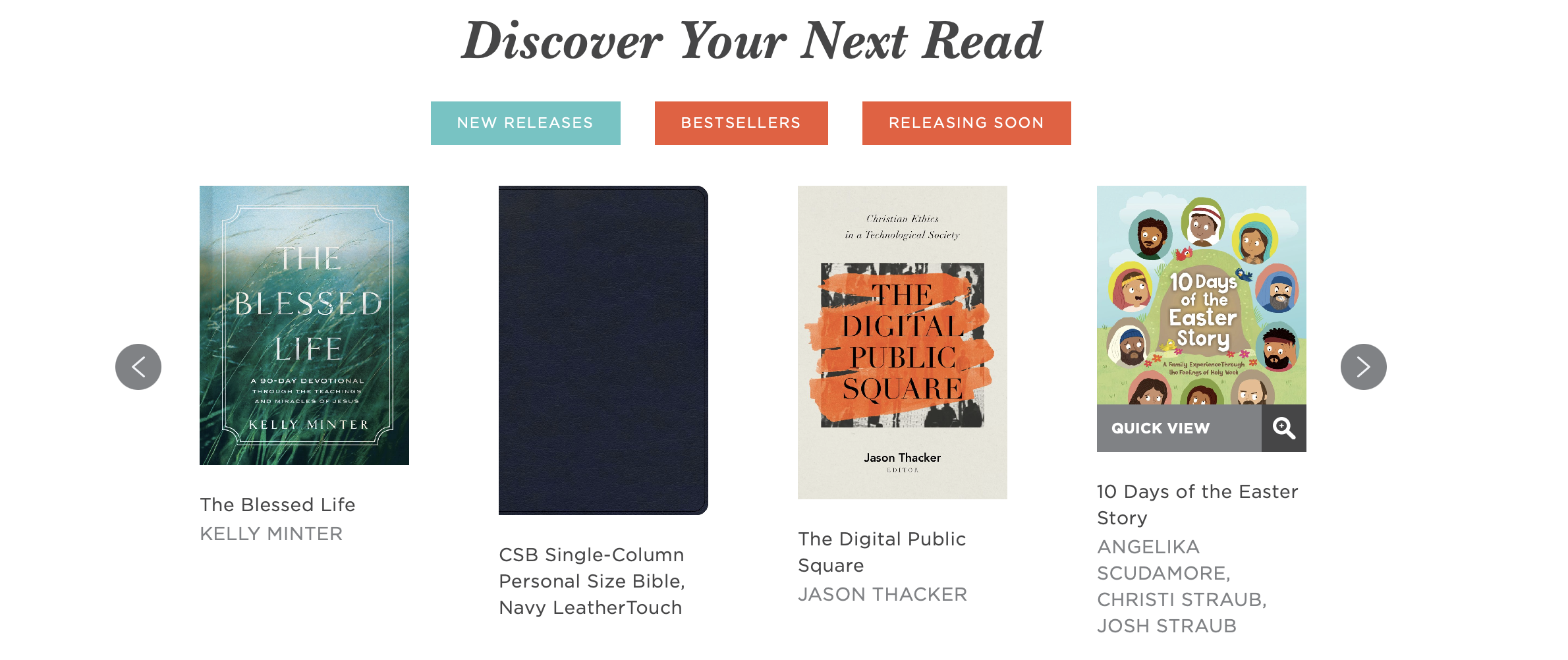 A subsidiary of Lifeway Christian Resources, this publishing group believes that "Every Word Matters." With a mission to offer purposeful, scripture-based content that positively influences individuals' hearts and minds, they foster enduring connections with Jesus Christ. B&H Publishing does not accept unsolicited manuscripts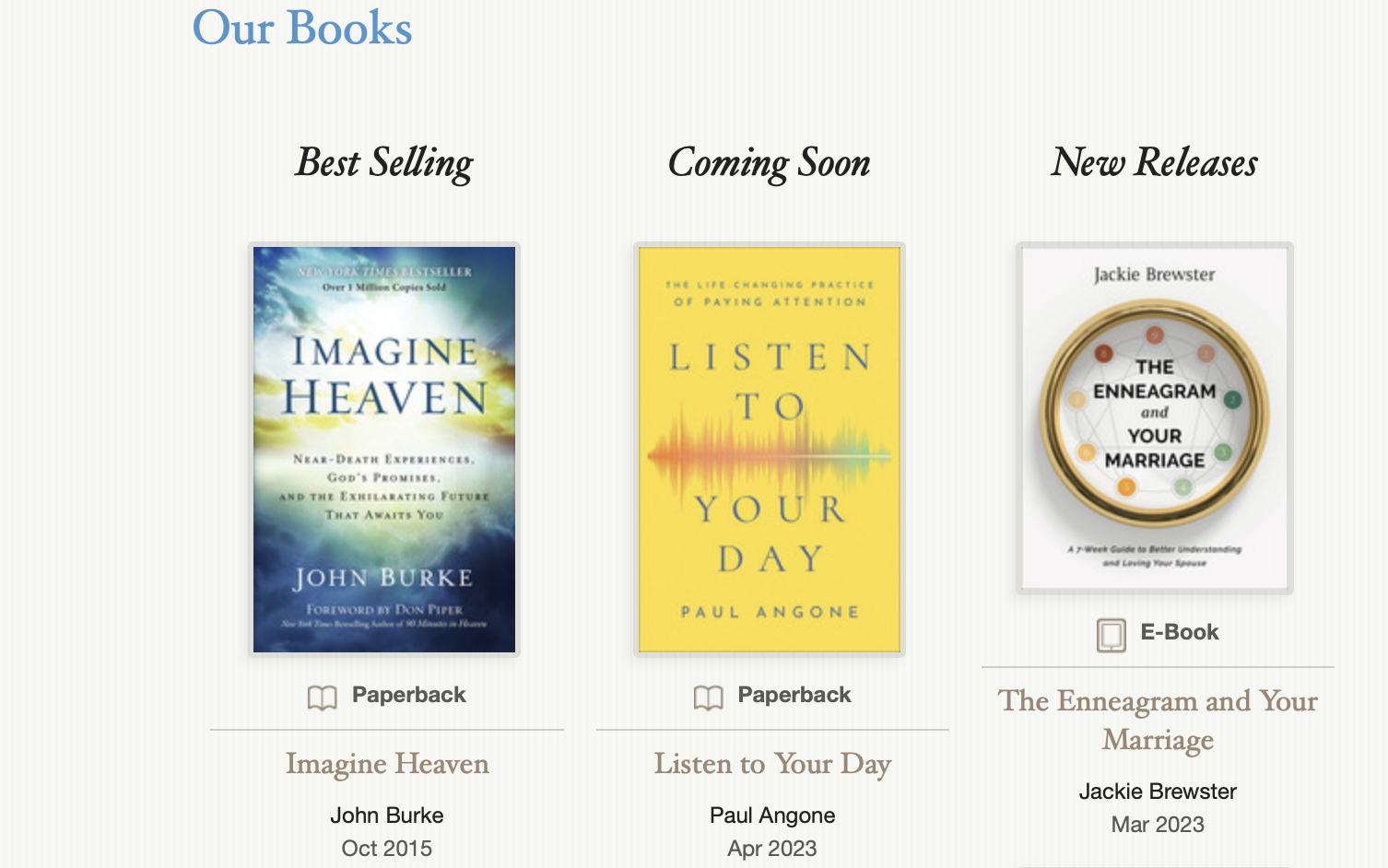 Baker Books, one of the publishing houses part of the Baker Publishing Group, is committed to strengthening people's beliefs in Christ with insightful and captivating books. Their publications cover discipleship, apologetics, spirituality, relationships, marriage, parenting, and the interplay between Christianity and society. Additionally, they cater books and ministry resources for pastors and church leaders, focusing on areas such as preaching, worship, pastoral ministries, counseling, biblical reference, and leadership. Baker Books does not accept unsolicited manuscripts.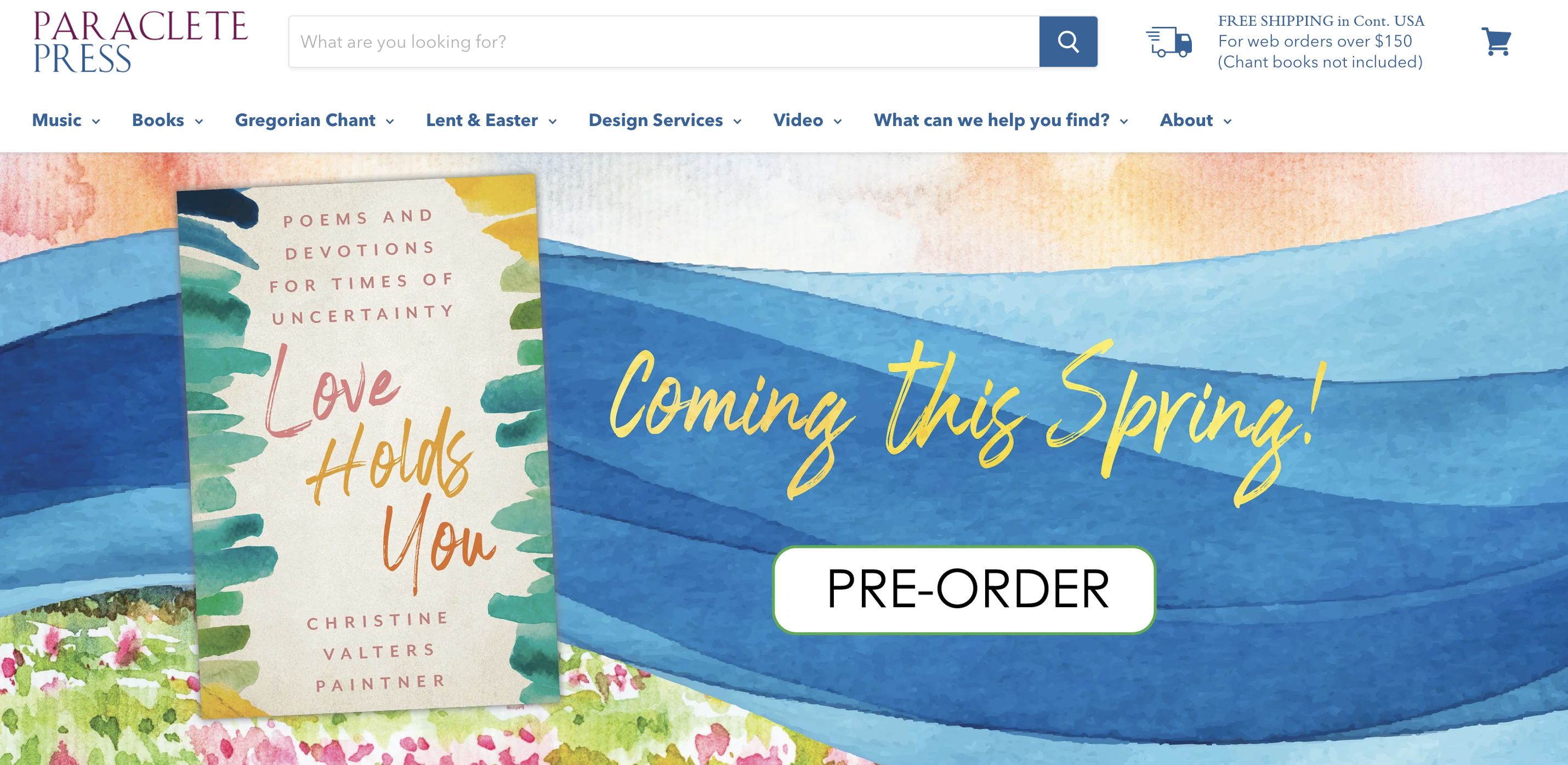 Paraclete Press publishes books, recordings, sheet music, and videos that enrich and support the church's and its congregation's active life. As the publishing division of the Cape Cod-based Benedictine community, the Community of Jesus, Paraclete Press embodies a comprehensive representation of Christian faith and practice—encompassing Catholic, evangelical, mainline Protestant, and Orthodox traditions. This reflects the ecumenical nature of the Community and its devotion to sacred music, fine arts, and the written word.
Submissions are accepted solely from literary agents and authors with an established relationship with Paraclete Press.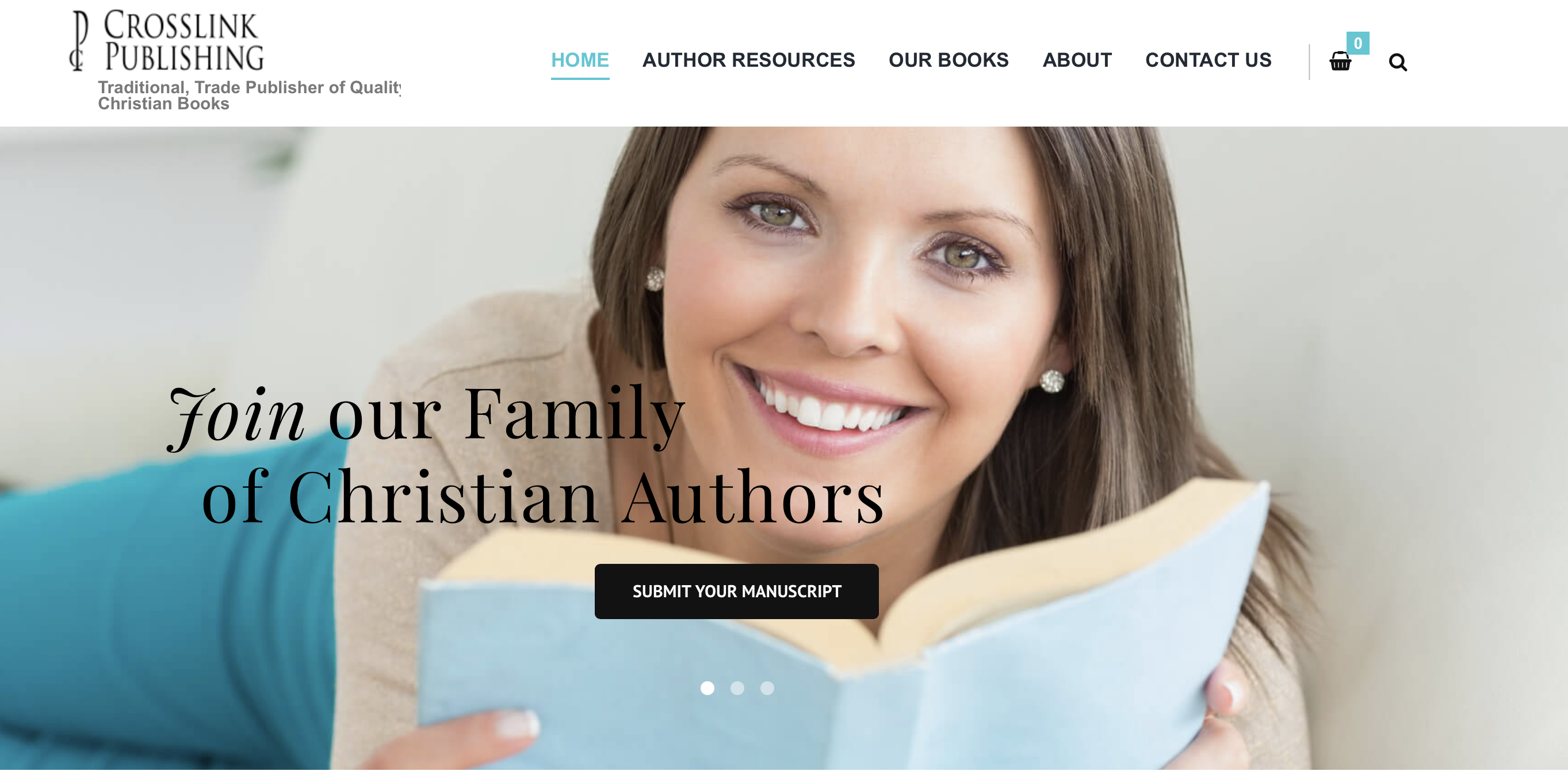 CrossLink Publishing is a publishing house recognized for creating exceptional, award-winning books featuring top-notch glossy covers and sharp interior pages. Submissions are welcome; manuscripts should be between 12,000 and 60,000 words. 

Since its founding, InterVarsity Press (IVP) has been committed to publishing thought-provoking Christian books that impact readers' lives and influence their societies. Before officially becoming a book publisher in 1947, it was a modest service branch of the InterVarsity Christian Fellowship. Over the past seventy-five years, the essence of IVP books has remained the same – delivering timeless truths to multiple generations. InterVarsity Press is only accepting fiction submissions for adult fiction works focused on themes of spiritual formation and personal transformation—please do not submit romance, biblical fiction, or historical novels.

Beaming Books is an imprint of 1517 Media and a Christian children's book publisher committed to publishing high-quality books that support kids in every aspect of their lives – emotional, social, and spiritual. With topics covering self-esteem, kindness, ethics, and faith, this publisher's titles are designed to spark children's imagination and tell them the importance of sharing.
Submissions are accepted solely from literary agents; un-agented authors will be considered solely upon request from an acquisition editor. 
DWB Publishing is a Christian publishing company devoted to the entire family: Mama, Papa, and Baby Bears. Submissions are open upon thorough consideration of guidelines.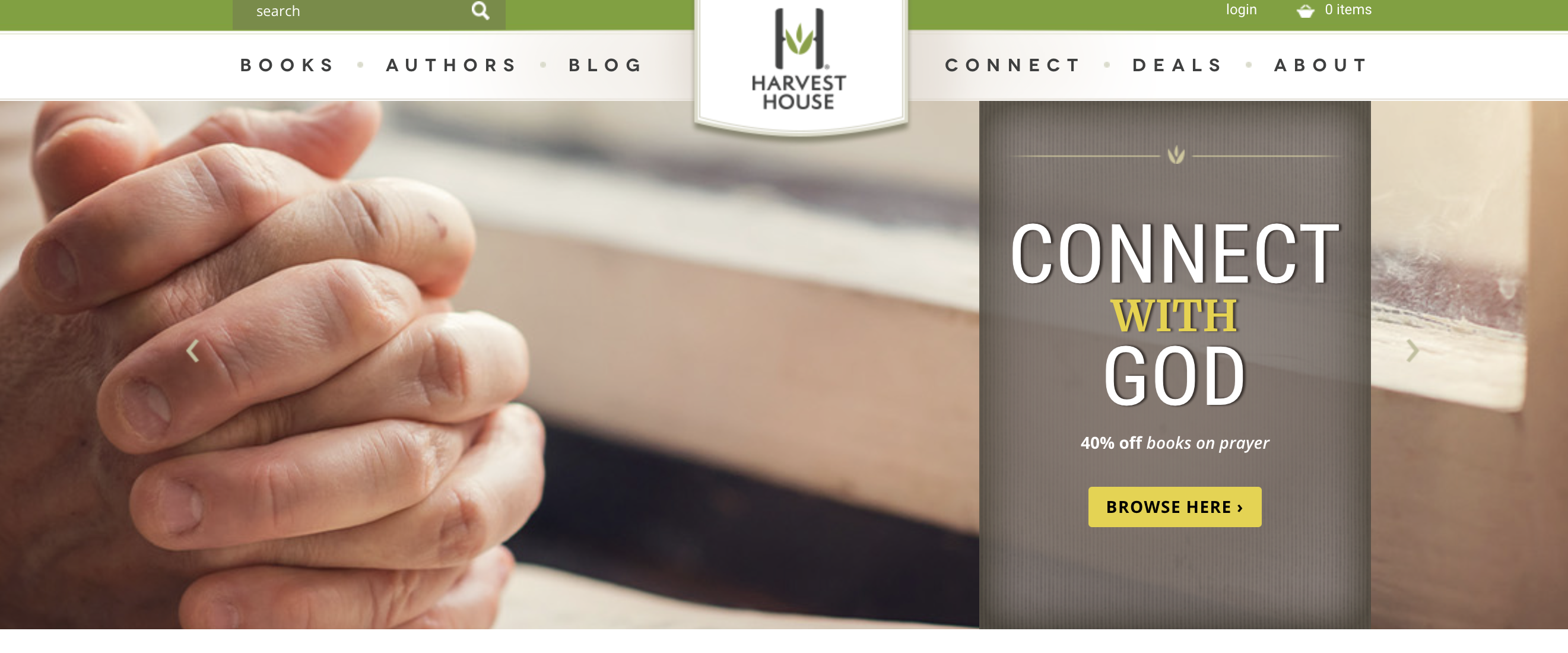 Established in 1974, Harvest House Publishers began with five titles and a vision from its founder, Bob Hawkins Sr., to create books that address people in suffering. Within two years, five of their titles had surpassed 100,000 copies in sales, and one remained on the bestseller list for eight consecutive months. By the late 1980s, Harvest House had secured a position among the leading ten publishers of Christian literature. Today, the company releases over 150 new books annually and has a backlist of more than 1,200 titles.
Harvest House books have earned a reputation for being reliable, practical, and affordable, catering to people's most pressing needs across three primary categories: self-help (relationships, family, and Christian living), Bible resources (Bibles, Bible studies, and topical studies), and illustrated gift and children's books featuring top-licensed artists. To date, Harvest House has sold over 100 million books worldwide. Harvest House does not accept unsolicited submissions.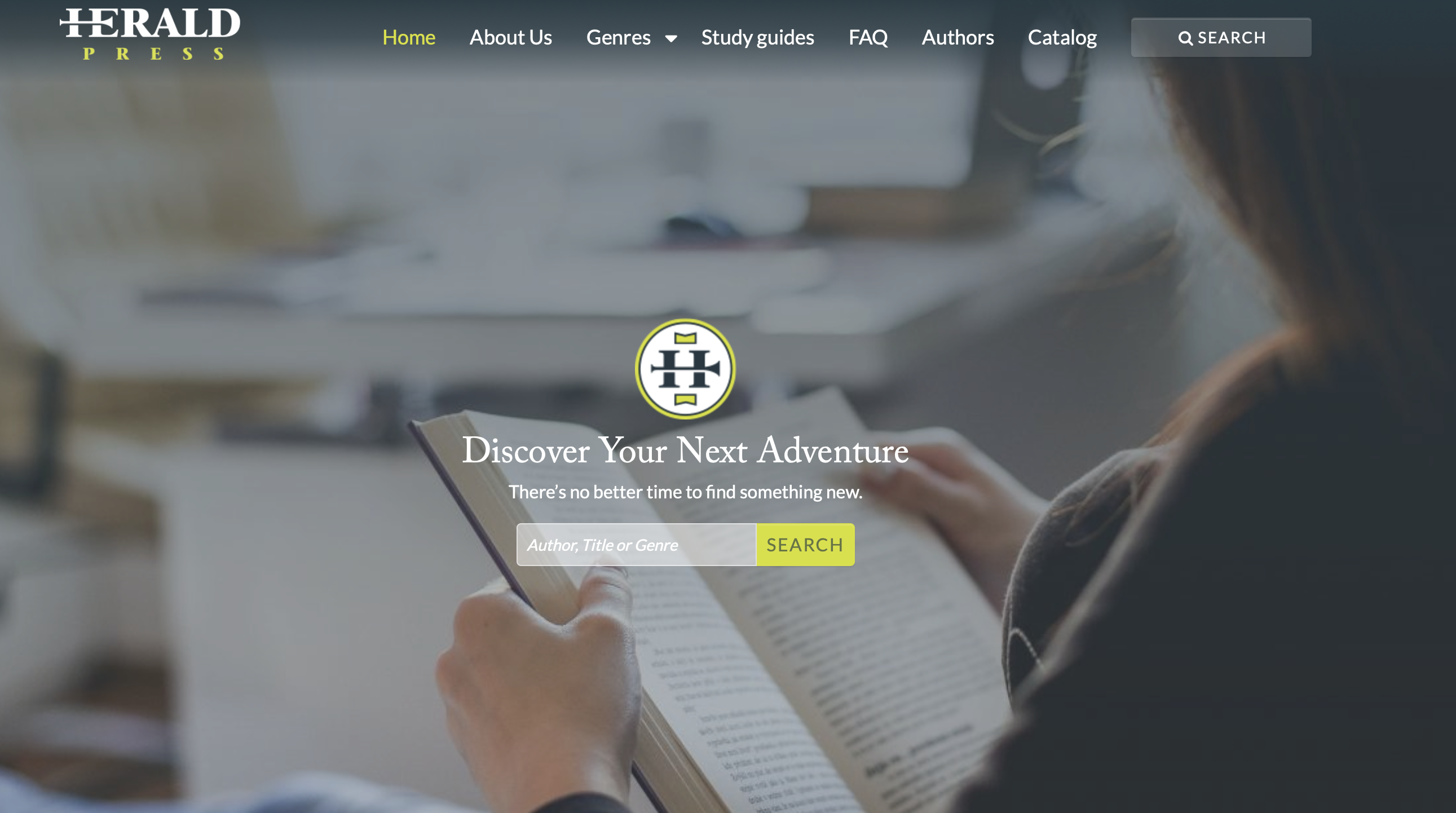 Herald Press is a renowned Christian publisher recognized for its works on reconciliation, Community, discipleship, mission, spirituality, theology, and Amish and Mennonite faith and lifestyle. Catering to a diverse range of readers from evangelical, mainline, and Anabaptist backgrounds, Herald Press offers a "third-way" approach, bridging the gap between the occasionally polarizing factions.
Publications from Herald Press consistently receive attention and reviews in well-regarded platforms like Publishers Weekly, Sojourners, and the Christian Century. Moreover, two of their recent books have been honored with the Christianity Today book award. Submissions information can be found in their FAQ.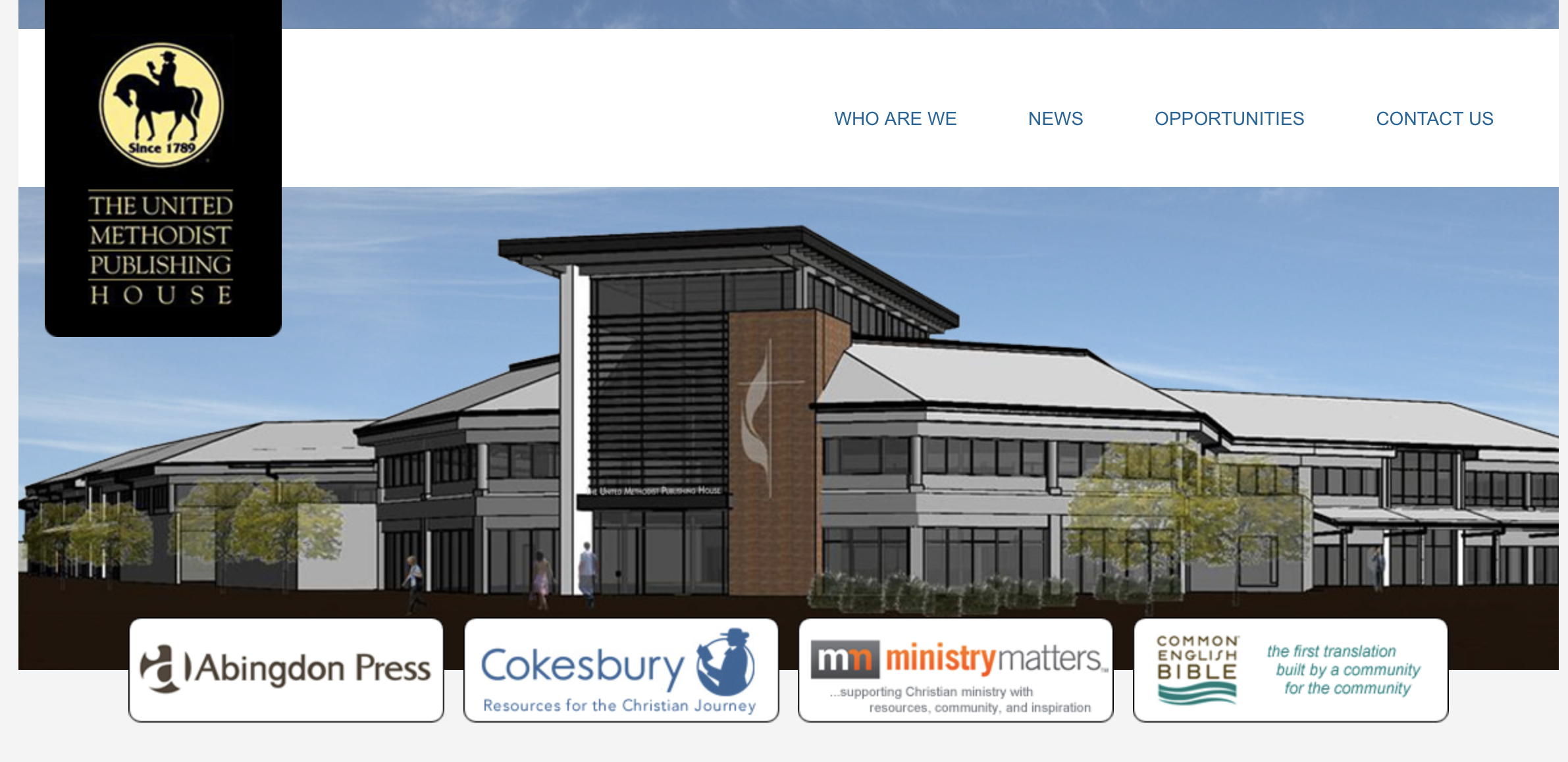 A publisher and distributor addressing the Christian clergy and laity, primarily focusing on the publishing and distribution needs of The United Methodist Church. Established in 1789 in Philadelphia as the Methodist Book Concern, it is the oldest and largest general agency within The United Methodist Church. 
In 1854, the Nashville branch was initiated as the publishing house for the Methodist Episcopal Church South. Following the unification of three Methodist branches in 1939, Nashville was selected as the central hub for the publishing operations of the United Church. The organization adopted its current name, The United Methodist Publishing House, following the merger of the Evangelical United Brethren and Methodist denominations in 1968.
Submissions are open based on the listed guidelines.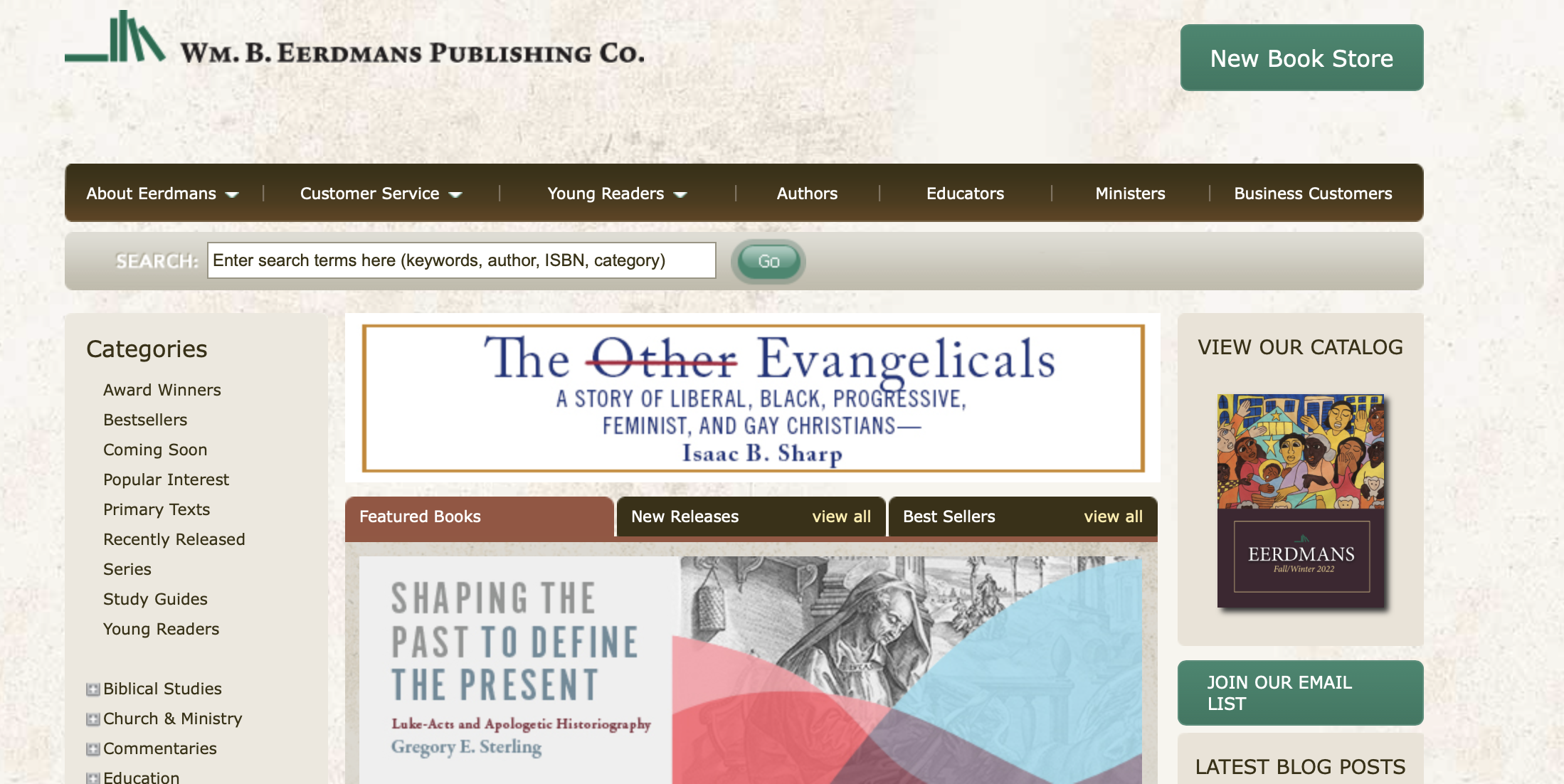 Established in 1911, Eerdmans has maintained a longstanding reputation for excellence in publishing. While remaining grounded in the historical Christian tradition, the company embraces an ecumenical spirit, fostering open dialogue between different faiths. Eerdmans supports the religious academy, the church, and the role of religion in society. It also aims to continually expand its portfolio to engage a broader audience of scholars, faith leaders, and general readers.
Eerdmans Books for Young Readers (EBYR) is a children's books imprint of Eerdmans Publishing. Submissions are open based on a review of guidelines for wise, hopeful titles with good humor, strong characters, and delightful storyline.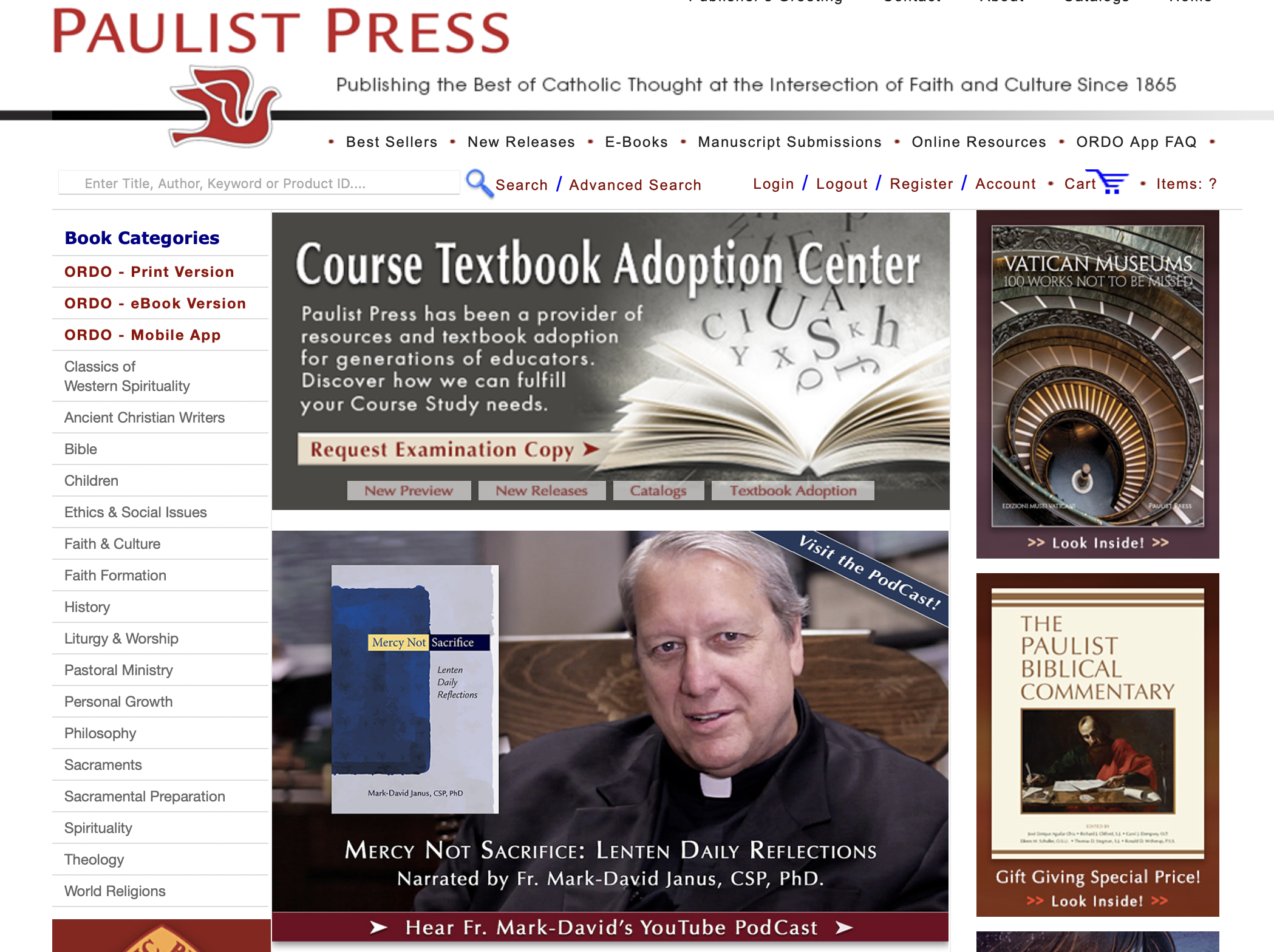 Paulist Press is part of the mission carried out by the Paulist Fathers, a society of missionary priests founded for and by Americans in 1858. Experiencing rapid growth during the 1950s, by 1966, it had become the world's largest Catholic distributor and publisher. 
Positioned at the crossroads of faith and culture, the Paulist Press is devoted to producing high-quality content that shares the Gospel's good news with Catholics and individuals from various religious traditions while encouraging dialogue and spiritual insights from diverse sources. The Paulist Press nurtures religious values and well-being in society through materials that help with healing, reconciliation, and personal development.
Submissions are welcome; expect a response in six to eight weeks. 
A Christian publisher that handles all aspects of publication in-house, from customer service through editing, typesetting, printing, and binding to shipping. Wipf and Stock focuses on pieces that honor the imagination, intellect, and heart. Their publishing house is based on content excellence rather than market value. Book proposals are open.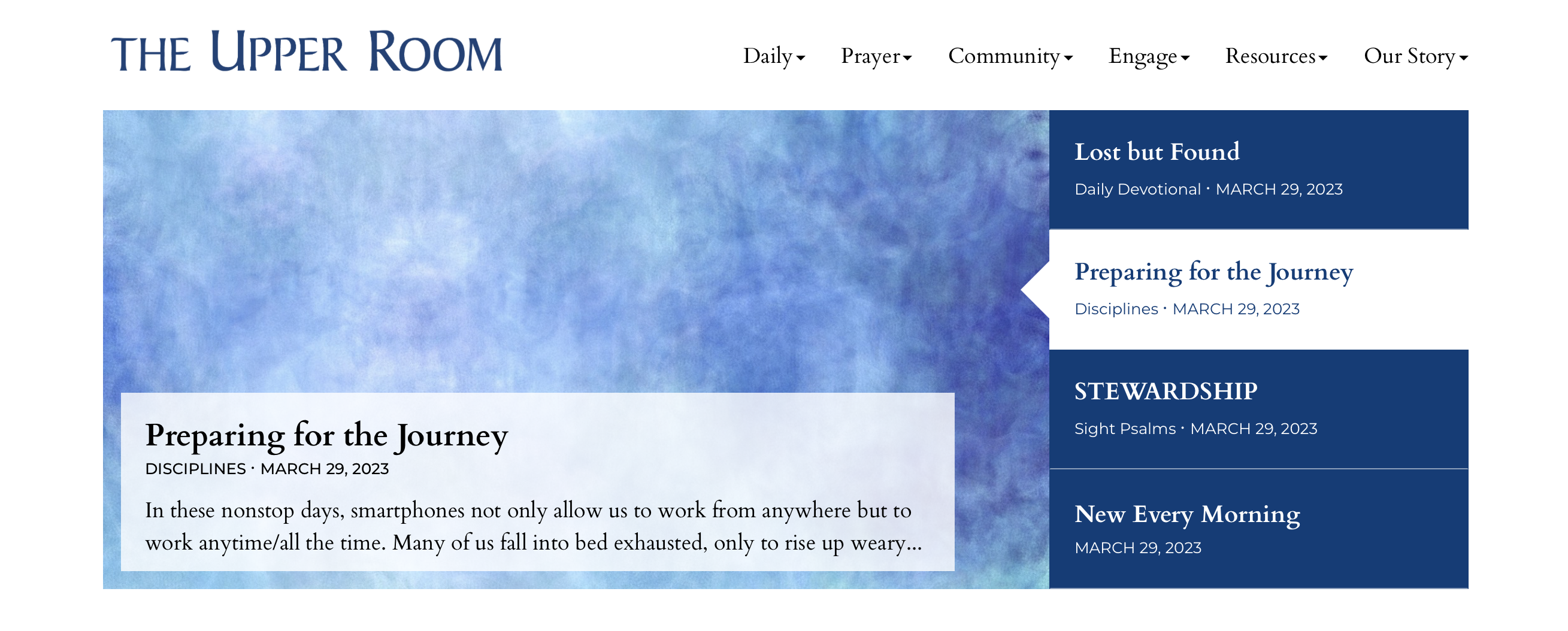 The Upper Room is a Christian publishing house that promotes daily spiritual practices, encouraging a life of living prayer for Christians and developing meaningful, transformative experiences and studies for individuals, small groups, and congregations. 
With a mission to help people deepen their love for God and neighbors and support churches in becoming centers of prayer and spiritual formation, The Upper Room fosters a global community of individuals and congregations cultivating a new life in Christ. They welcome contributions according to their guidelines.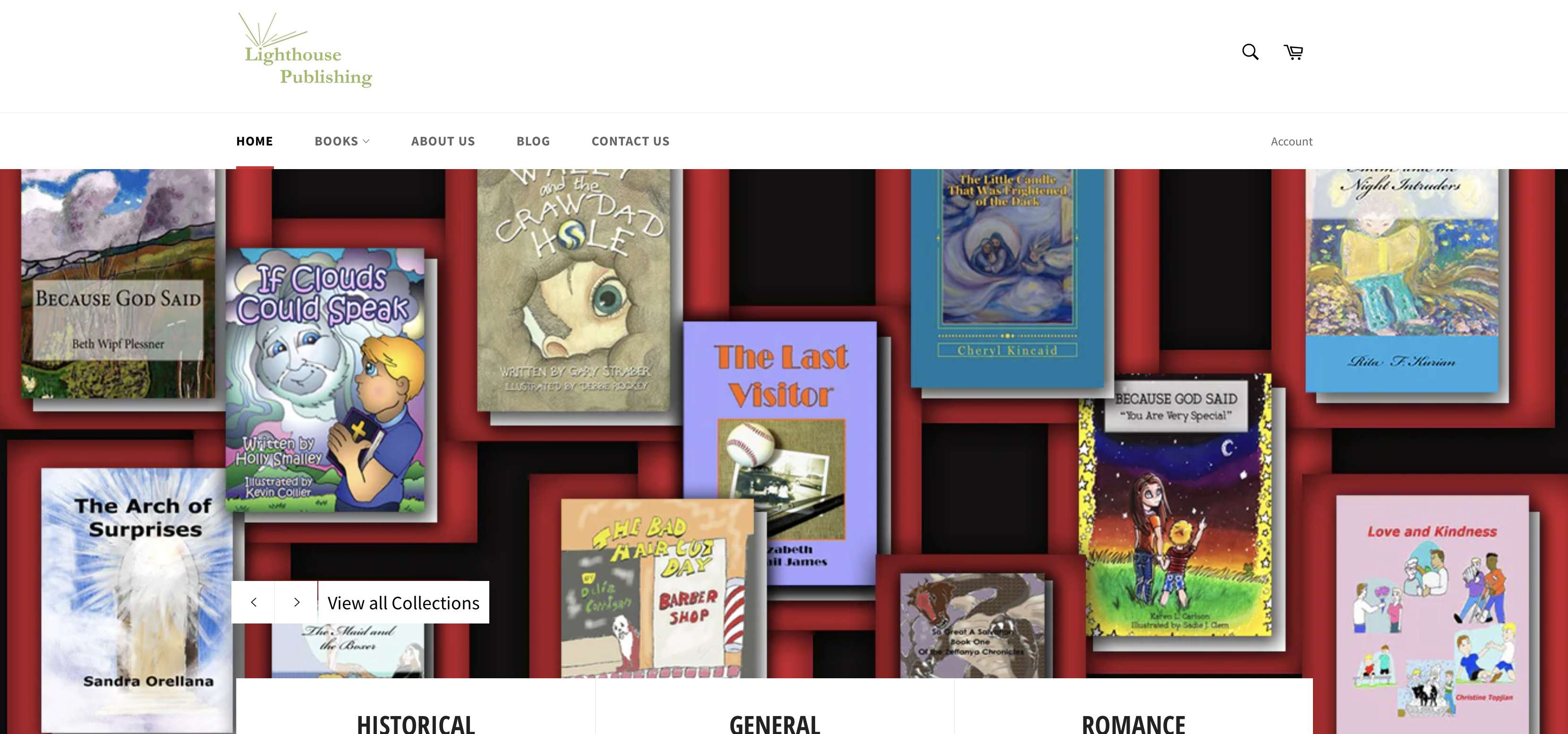 Lighthouse Publishing is a publishing house committed to creating works that promote Christianity and don't contradict the principles of the Bible. While not every publication may contain an explicitly Christian message, Lighthouse Publishing remains devoted to producing works that positively influence an individual's life. Their titles encompass various genres, including novels, children's books, business/technical manuals, and self-help guides. If you're interested in submitting to Lighthouse Publishing, be sure to follow their publishing guidelines.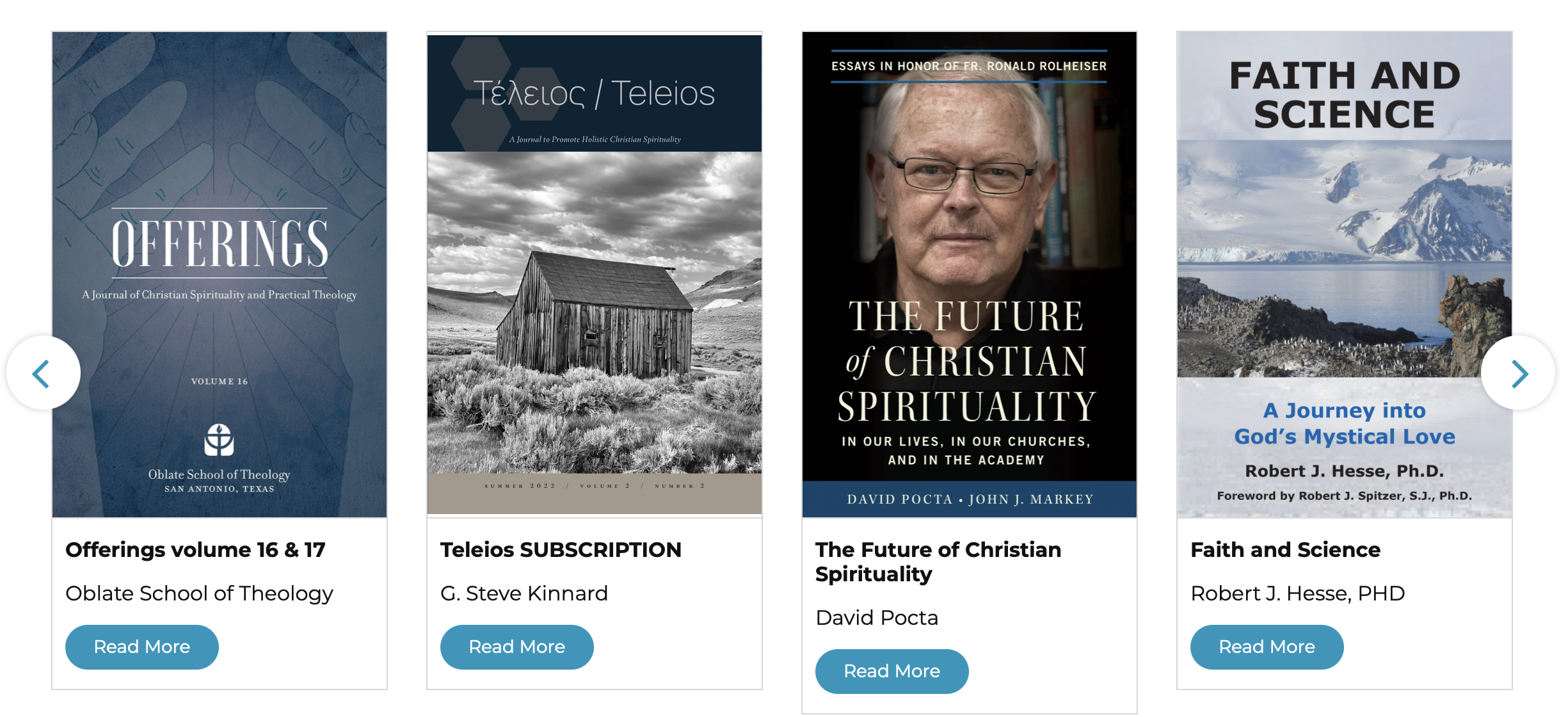 Established in 1980 as an imprint of Seabury Episcopal Press, Crossroad Publishing's portfolio consists of an extensive collection of books penned by influential and inspiring authors. The covered topics include spirituality, existential inquiries, contemplative practices, the intersection of faith and science, peace and Community, as well as biographies and novels. Their authors have received international recognition and awards, including an Edward Hopper Award. Crossroad Publishing is seeking new projects that use the power of words to awaken wisdom in readers.

One of Harlequin's most popular series romance lines, Love Inspired presents an extensive collection of heartwarming and inspiring tales of love, friendship, family, and community, providing readers with stories they can cherish and share with their loved ones. They also publish a suspense line, Love Inspired Suspense, for those who write Christian Romantic Suspense.
Capitalizing on the accomplishments of Love Inspired's well-established romance novels, Love Inspired is now expanding its portfolio with a trade paperback program. They now feature an array of lengthier, faith-based novels incorporating more intricate storylines, however, the trade program only allows agented submissions. Love Inspired is published by Harlequin, a division of HarperCollins
Submissions are open for strong contemporary Christian romance based on Christian values and worldview, with a word count of 55,000 words.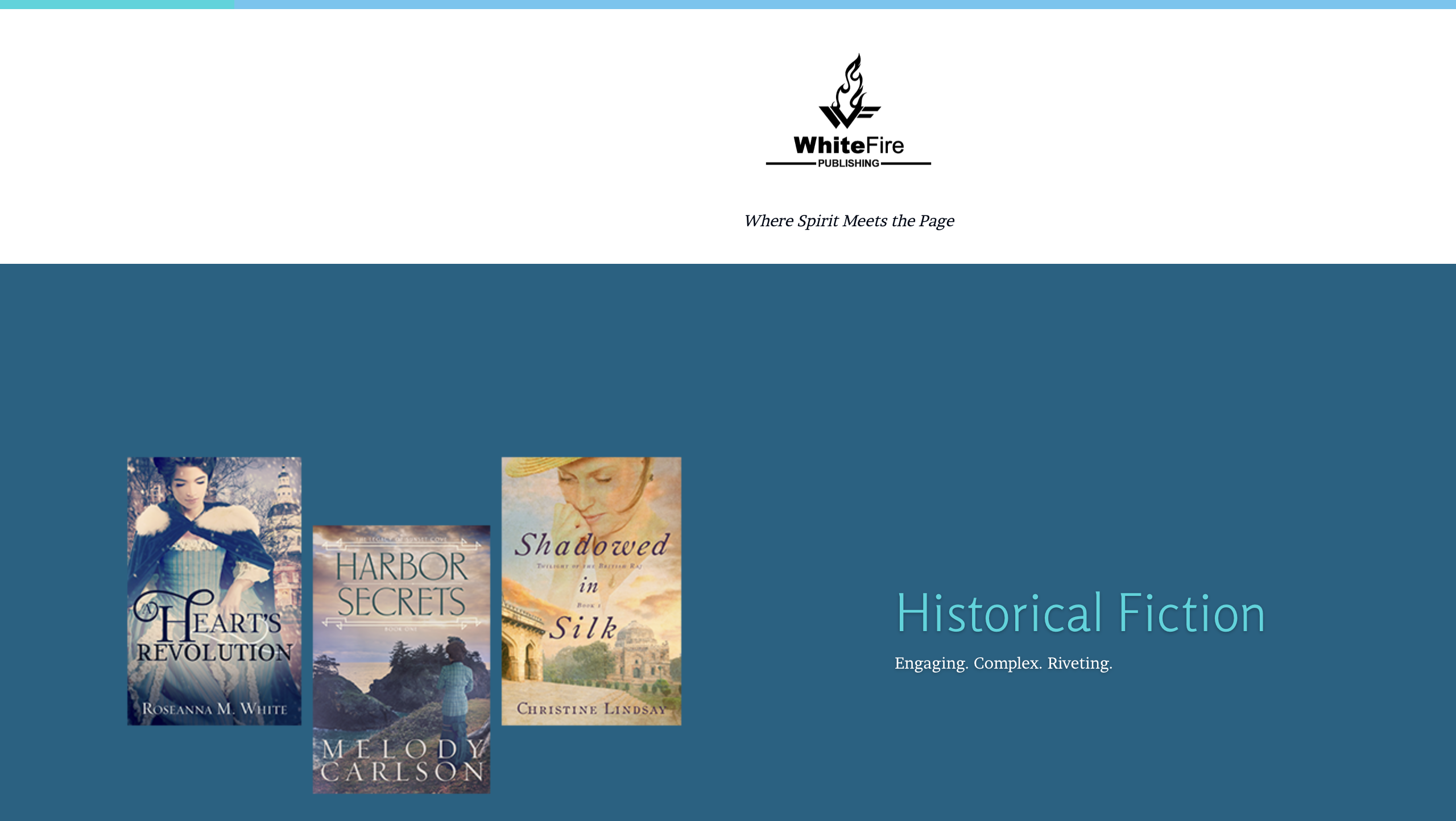 Embracing the motto "Where Spirit Meets the Page," WhiteFire Publishing is open to publishing books written from the heart that do not find a home with other Christian publishers due to their subject, setting or length.
Submissions are open for specific projects, Christian fiction of all genres  between 60K and 150K in word count and nonfiction written with passion, and containing themes that would be considered unoffensive to evangelical Christians.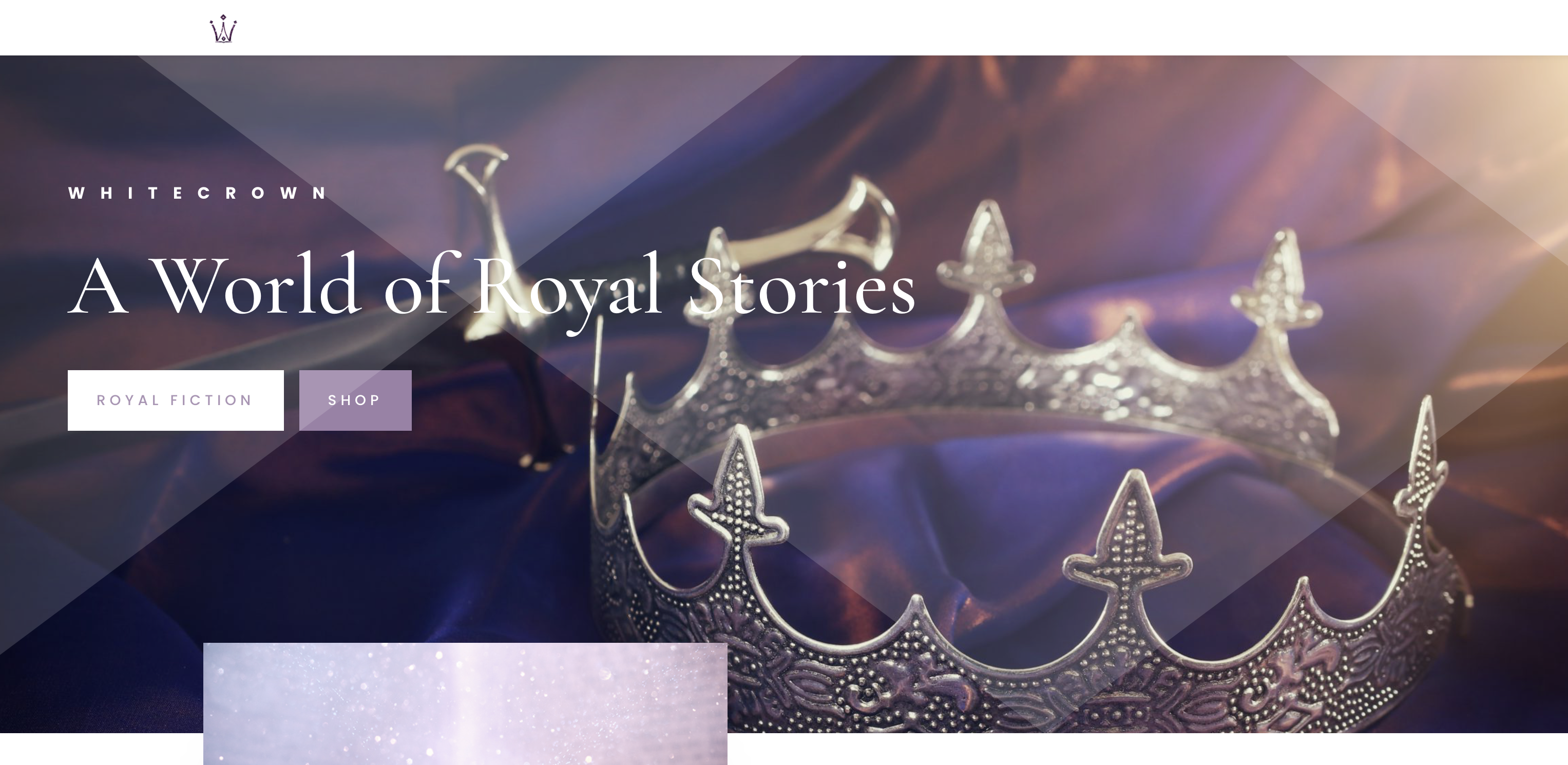 A division of WhiteFire Publishing (mentioned above), WhiteCrown is a publisher who is well aware we rarely outgrow princess stories. They especially love stories that instill a longing of nobility, seeking outward reflections and inward knowledge for the daughters of the King of kings. 
Submissions are welcome if proposals fit the criteria listed and focus on royalty in one way or another.

10ofThose is a book ministry that meticulously selects the finest books from various publishers, ensuring that they adhere to the teachings of the Bible. By offering these books at discounted prices, the ministry aims to distribute more copies to a wider audience. Profits generated from these sales are then utilized to support mission efforts globally.
A Self-Publishing Career
As you can see from our list, many Christian book publishers do not accept unsolicited manuscripts, and require that you have an agent to submit. To increase your chances of getting published, it's important to understand the submission guidelines of each publisher before sending your work. If you don't want to go through all the gatekeepers of traditional publishing, you can consider self-publishing and embark on this journey independently. Authors who prefer to be in control of the publishing process and maximize their royalties often opt for self-publishing. Perhaps this is the way for you too. 
PublishDrive is your one-stop shop for publishing, distribution, and royalty management, enabling you to connect with all the top resellers and present your book, ebook, or audiobook to millions of readers across the globe—all with just a few clicks.
How to embark on this path with PublishDrive
Once you have

created your account

, go to

My Books

located in the Dashboard, and choose to upload a new title – ebook, audiobook, or print.

Upload your book's files.

Fill out the creators' names.

Fill out the

book's metadata

and add a relevant description. There are

tips for writing a back cover description

that attracts readers.

Set the book's price.

Define your rights and set a publication date. In this step, you can also set

pre-orders

.

Select the stores.

Click

Enable

on each store you want to distribute your book to.

Click on the

Publish

button. 
Yes, it's that easy!