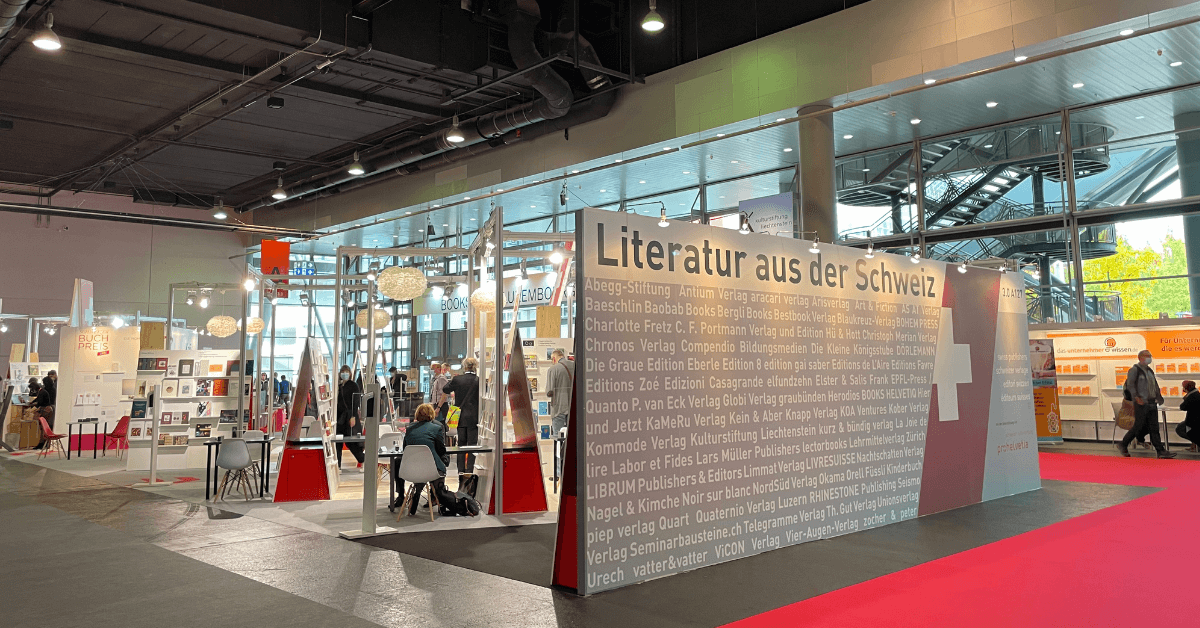 In this article, PublishDrive's CEO and co-founder Kinga Jentetics recaps this year's Frankfurt Book Fair.
What is the Frankfurt Book Fair?
The Frankfurt Book Fair is the world's largest trade fair for books, based both on the number of publishing companies represented and the number of visitors. It is considered to be one of the most important book fairs for international deals and trading. The conference occurs annually, open for anyone involved in publishing.
How is the Frankfurt Book Fair different from other popular book fairs? 
The Frankfurt Book Fair has a history that spans 500 years. Traditionally, the gathering occurs in a huge conference venue in Messe Frankfurt. Before the pandemic, the fair occupied six halls across three floors. Over 300K visitors and 7K exhibitors would come together from all over the world, including publishers, authors, and publishing industry-related companies.
In 2020, the conference was canceled due to the pandemic. After a year of uncertainty, the book fair returned in 2021 with a hybrid concept. There were considerable changes in its layout as many of the big publishers and visitors alike pulled out of the exhibition. The venue scaled down to just three halls with two floors. Most of the presentations were held online, including BookCon, a literary festival that occurs after the trade show.
With my PublishDrive team, we attended the fair for just the first day. We flew in early in the morning and departed late at night. Although we had one day, it was a full-day experience where we met over 100 people.
We've had a few meetings scheduled ahead of time, but like everyone else this year, we had to organize our activities pretty last minute due to ongoing pandemic constraints. In the previous years, we'd organize meetings three to six months in advance to maximize our attendance.
But the last-minute effect was a blessing in disguise! Compared to previous years, it was actually easier to meet and chat with attendees. Most of the people I talked to mentioned how this year's conferences felt "slower" and "quieter", providing an environment for more meaningful conversations. There was no sense of urgency or rush like in previous years. I did not expect this particular switch-up, but I'm glad for the cozy experience!
Picture time :)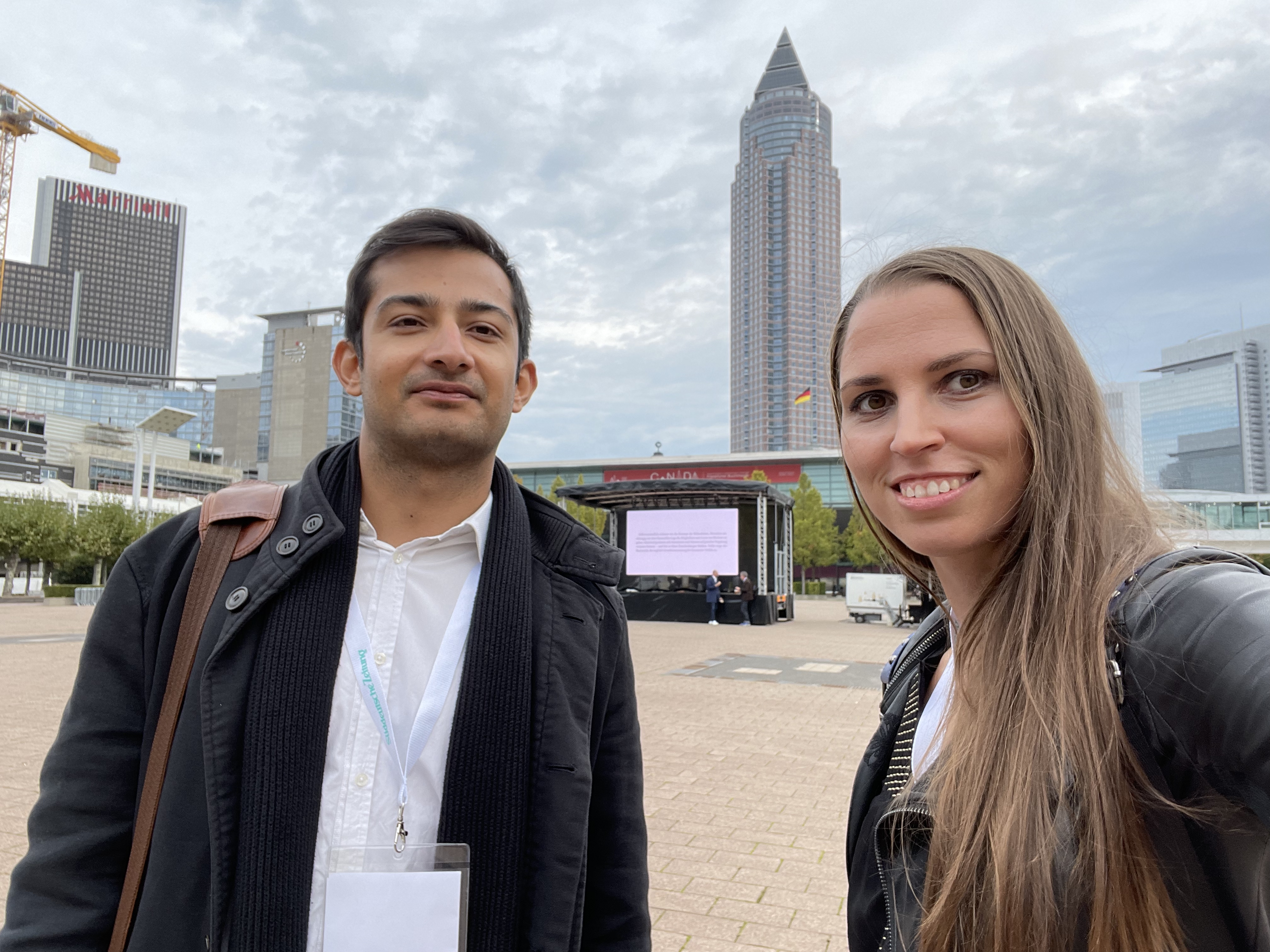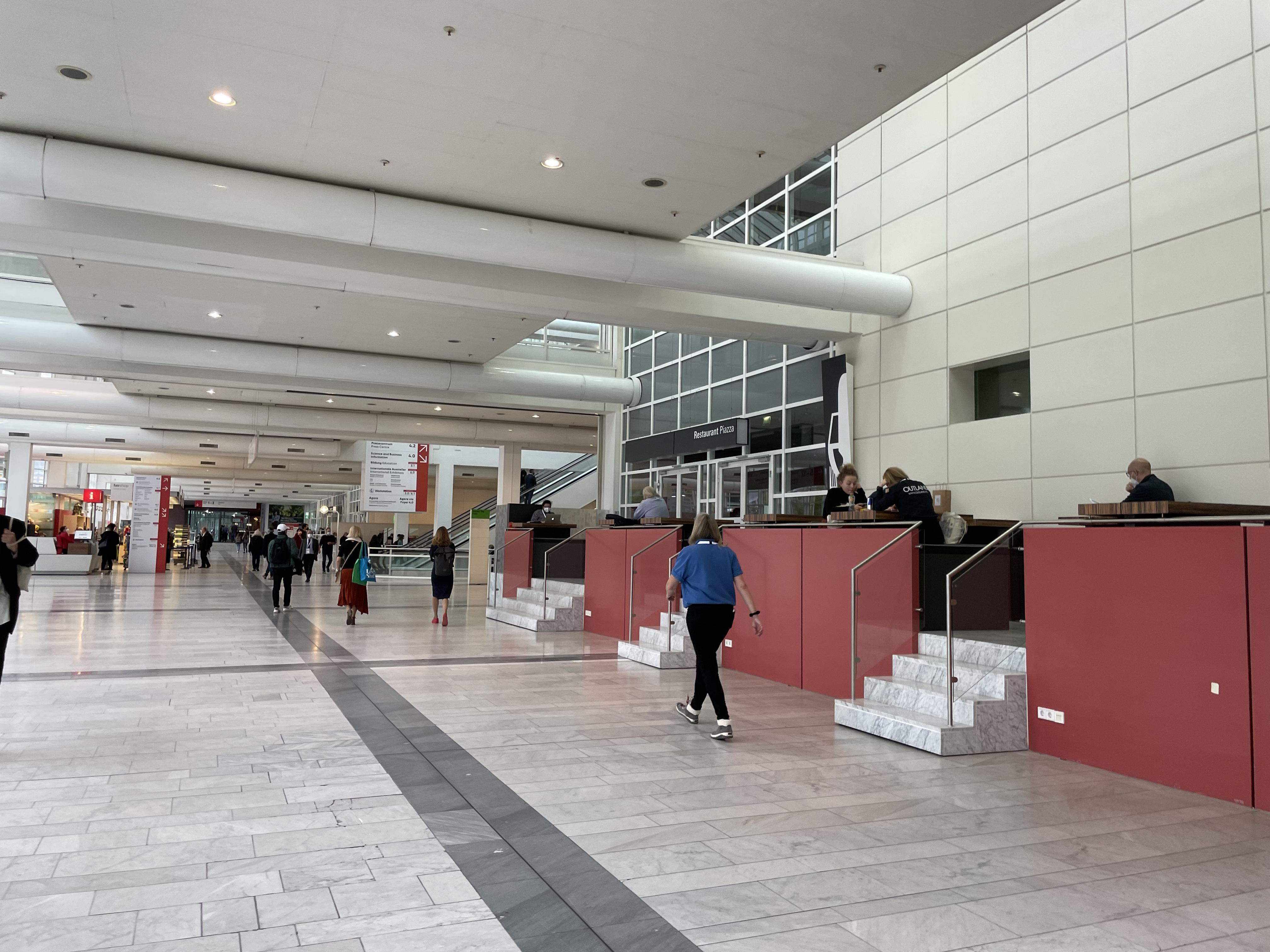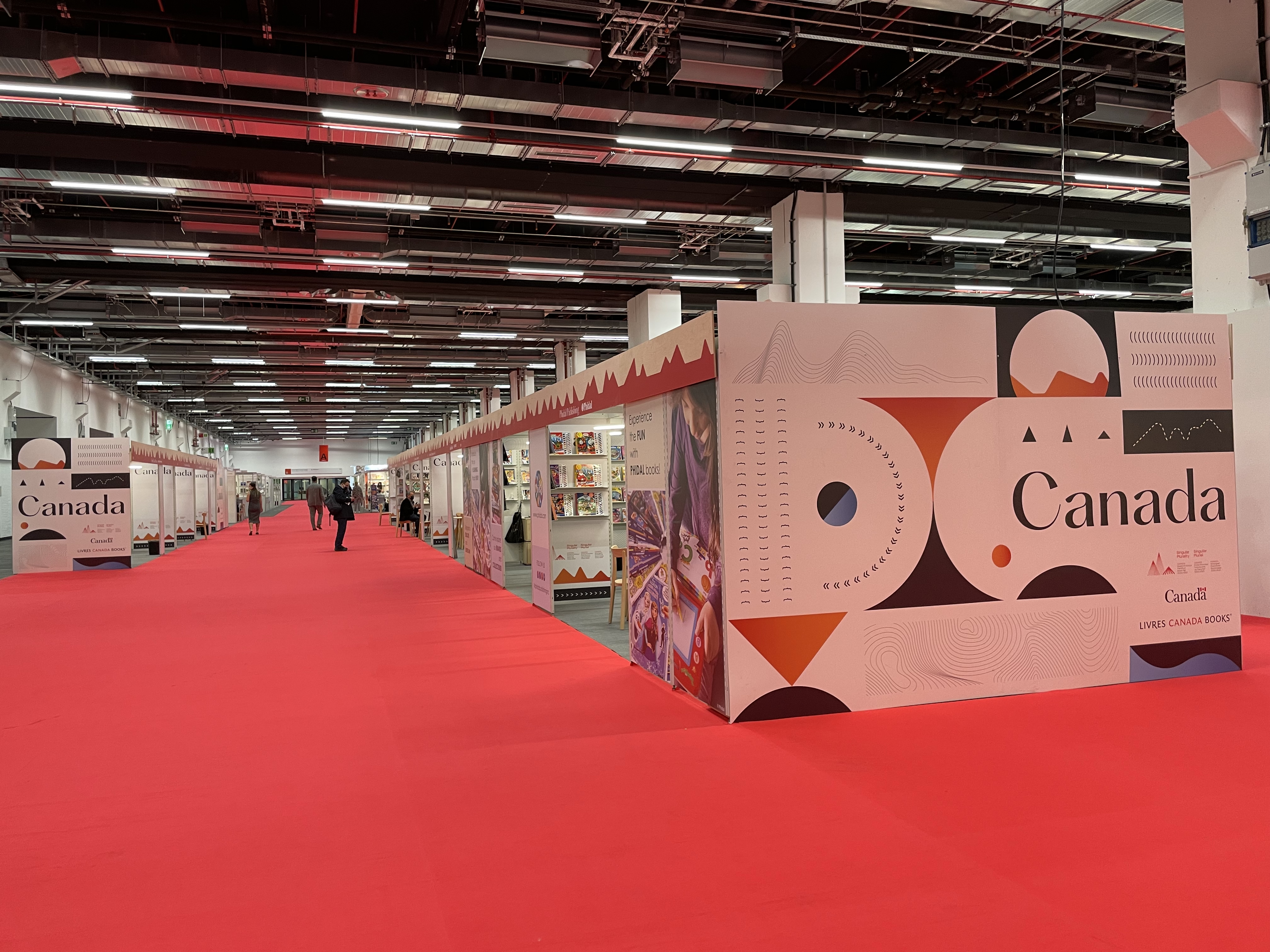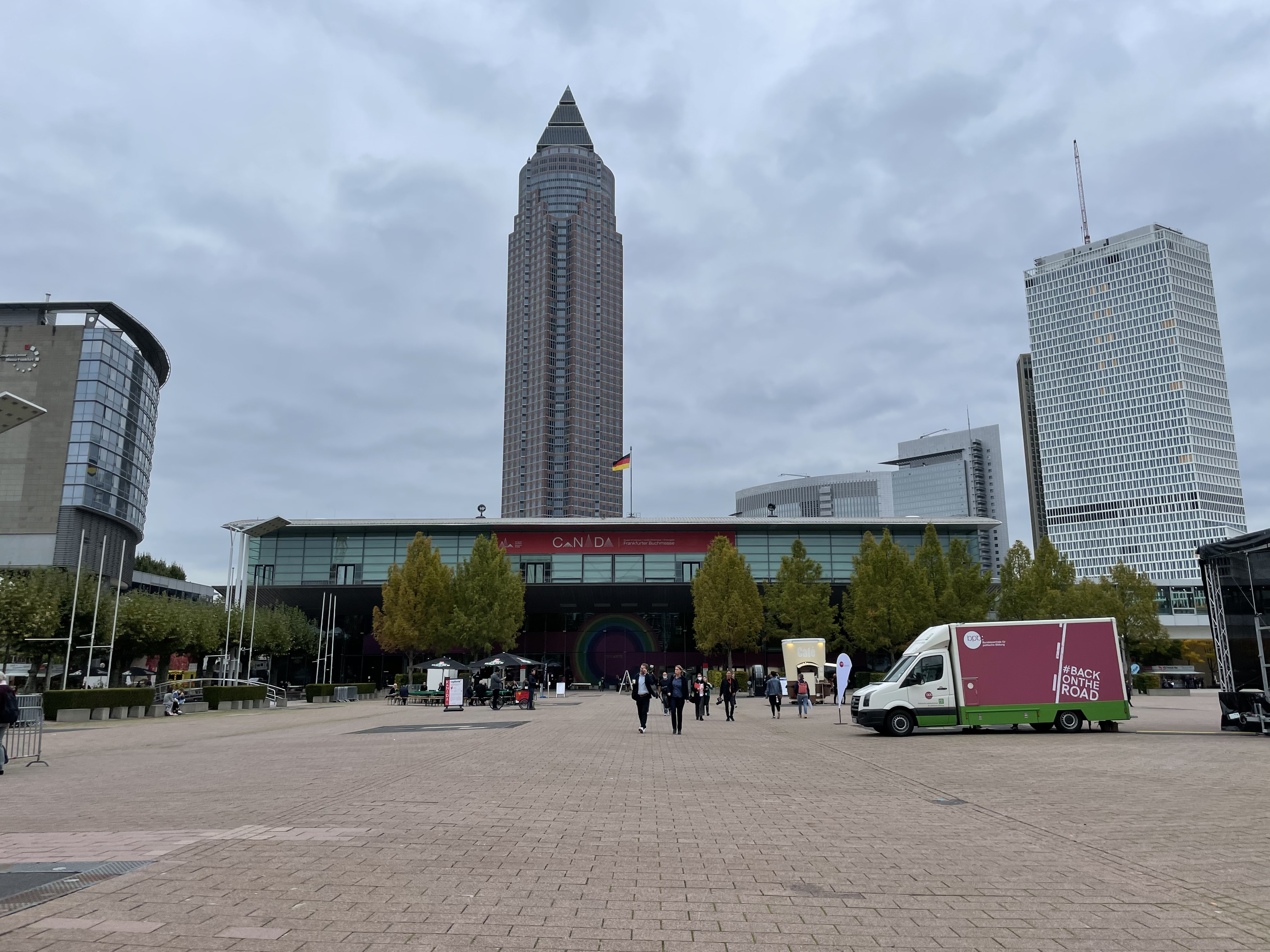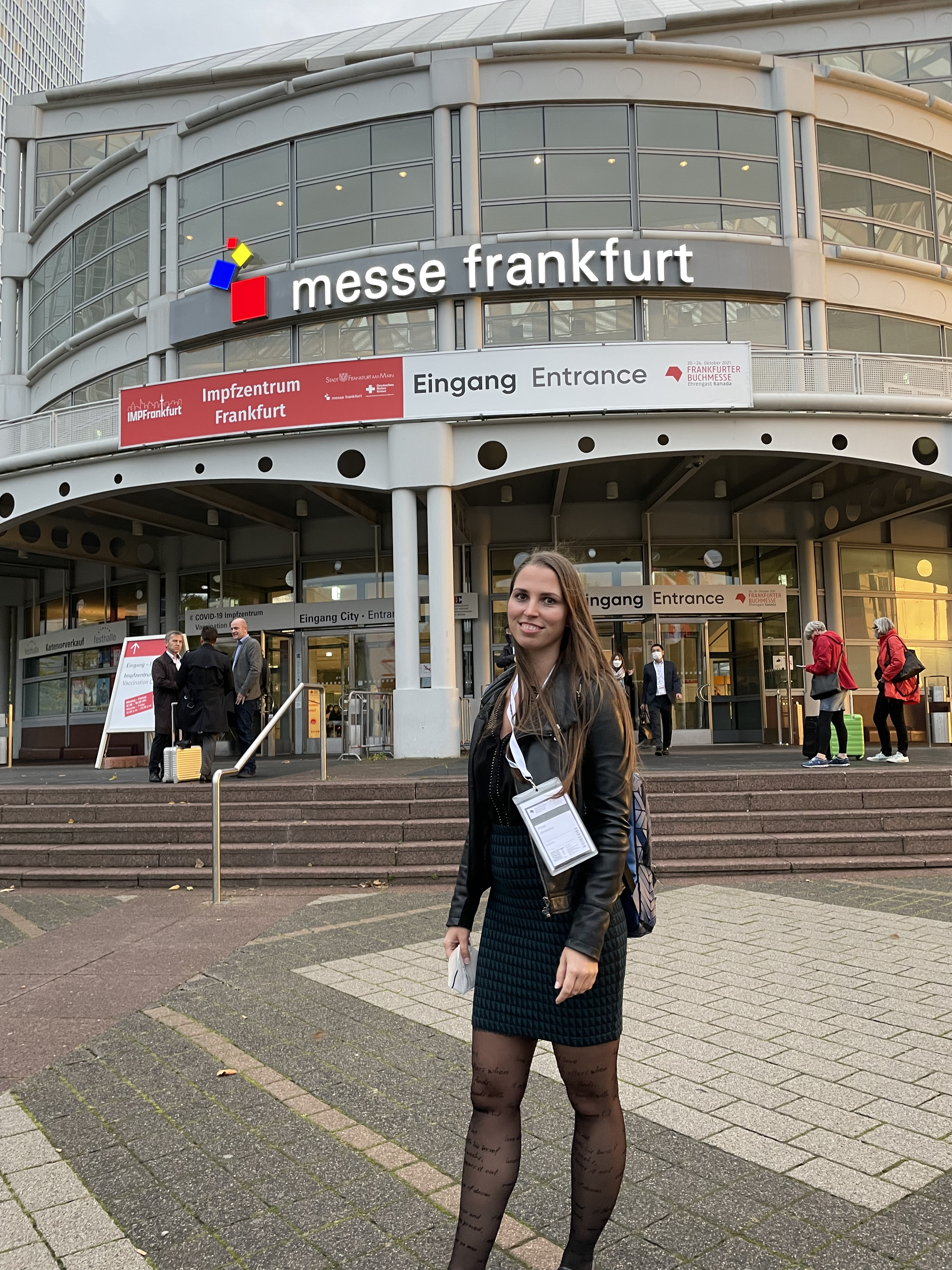 What are the advantages of visiting a book fair? 
There are tons of benefits to attending a book fair like FBF.
1. Introduce your book(s)
Traditionally, book fairs were mainly about trading rights in the publishing world (and still are). Publishers arrive with a selection of books to showcase with usually pre-scheduled meetings or ad-hoc meetings at stands. It's a good time for sharing your catalog and exchanging contacts with other individuals and companies (like us!)
2. Network with publishers
Even if you do not schedule a lot of meetings, there are plenty of networking opportunities to meet publishing professionals. There are always a few that require pre-registration, but you'll usually get the chance to make contact throughout the fair events. During "happy hour", stands will offer food and drinks for guests. What else would we need for some good conversation? And who knows where these discussions will end up?
3. Meet potential partners
If you ever wondered whether a supplier or potential partner is reliable, definitely schedule an in-person meeting. The most important players from the publishing world are usually at these events. You get to meet not only potential new publishers but also new retailers.
4. Meet existing partners
Since the pandemic, we realized that we can organize many things online. However, personal interactions are crucial for maintaining good business relationships. That's why my team and I will go out to a handful of trade conferences to meet our retailer and publisher partners to talk about strategy and how we can support each other's growth.
5. Have fun talking about books and meet more readers (at events like BookCon)
The trade fair usually opens up for the public where we get book signings and other meet-ups. Readers love to buy books in person. These events are about not only trading rights but sharing the love of reading with potential and existing followers.
+1: Get inspired
One of my favorite things to do at these fairs is visiting different international booths. It helps me gain new inspirations and an opportunity to chat with people from different parts of the world. My favorite booth this year was Latvia's stand:
Is it worth visiting a book fair as an independent publisher?
Yes, if you are a publishing house trying to sell or purchase rights internationally, Frankfurt Book Fair is your place. Also, if you want to network and make good connections with suppliers, you have the best chance to meet the right people at Frankfurt where reps gather from not just Europe but the U.S., Asia, and Latin America.
Is it worth visiting a book fair as an independent author? 
Frankfurt Book Fair is traditionally about selling rights which might be an interest for bestselling authors, especially if they're thinking about international sales. But a book fair like FBF is great for linking with like-minded authors, perfecting your craft, and celebrating books overall. They're fun times.
Other book fairs for authors to consider
I'd suggest the following book fairs for new authors:
San Francisco Writers Conference
20booksto50k in Las Vegas
Nebula in Los Angeles
Will we go to Frankfurt Book Fair in 2022?
That's a firm yes! We can't wait to meet everyone again.
Join 18K+ indies who published 100K+ books
"When you're selling 5,000 books a month at 10% versus a flat fee of 100 bucks, that's sort of a no-brainer...We can use PublishDrive, save a ton of money, and still reach the same audience and actually a bigger audience which is awesome too." 
— Bestselling Indie Author Quinn Loftis