Book Production
How to Write More Words Through Dictation with USA Today Bestselling Author Nick Thacker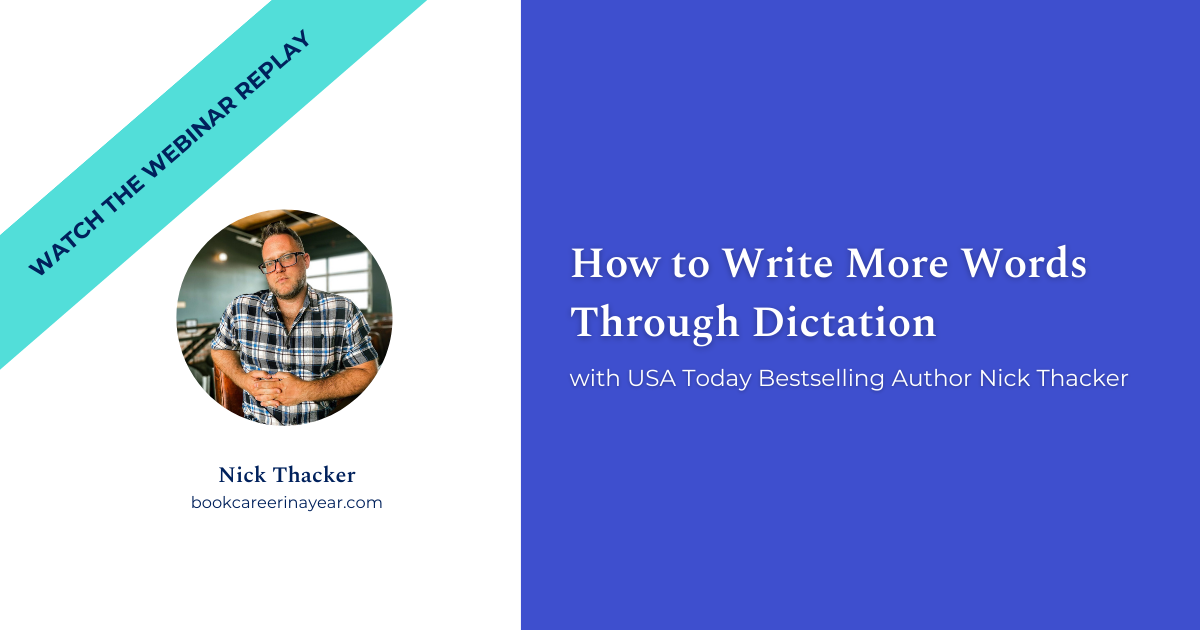 Every craftsperson needs a toolbox full of different ways to get results. As writers, we're no different. There are many ways to get out our words and weave together a story. Some of us are still using traditional pen on paper. Others are using keyboards. And still others of us are using the power of our voice.
Dictation is fast becoming a preferred way for authors to draft their books. Authors are doubling, tripling, and even quadrupling daily word count by speaking story drafts.
Nick Thacker, USA Today bestselling author of more than 40 books is one of those dictation success stories, and he joined us last night on the Simply Self Publishing Show by PublishDrive to let us in on his best tips and tricks for maximizing word count through dictation. 
We spent almost an hour chatting with Nick about what tools you need to dictate, how to plan for success, and editing a spoken draft. You aren't going to want to miss this. I learned a lot, and I know you will too.
Through his author coaching program, bookcareerinayear.com, Nick helps authors learn how to use dictation, how to outline for success, and more. And in a special deal for PublishDrive authors, Nick is offering his dictation course at 20% off when you use the code PUBLISH at checkout. PublishDrive authors who take advantage of this offer before Friday, April 6, 2023 will also receive a FREE copy of Nick's marketing guide for authors, Platform Mastery. 
Start increasing your word count today with Nick's amazing insight on dictation and don't miss this wonderful opportunity for PublishDrive authors!