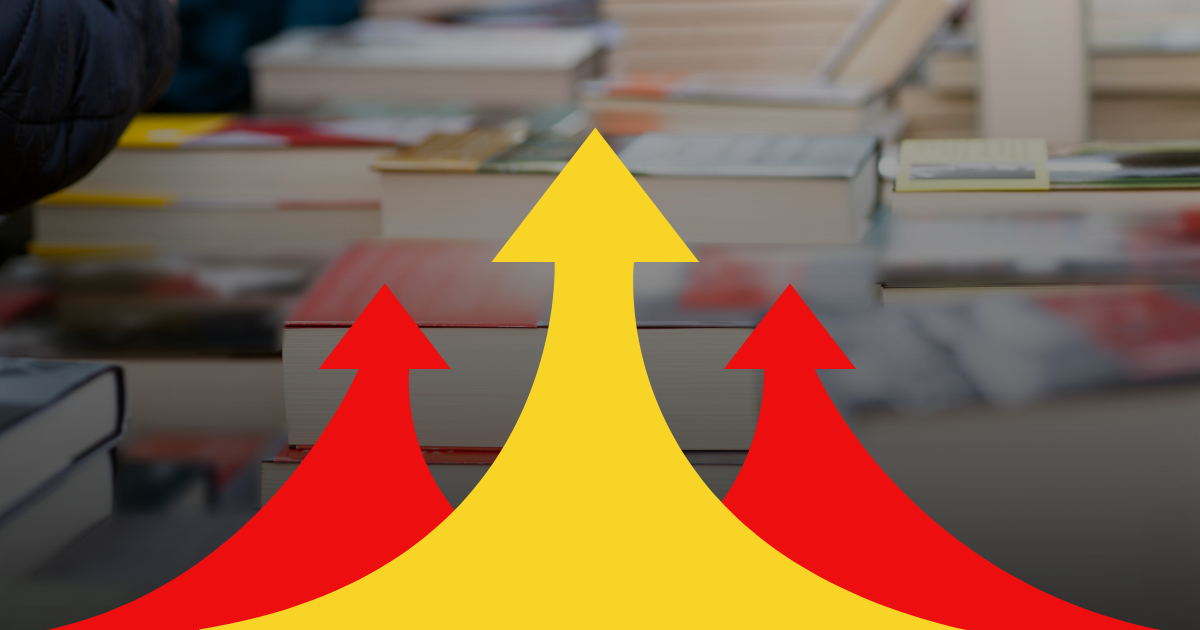 Spain's publishing market is thriving, and for those involved in the self-publishing industry, the numbers released in the annual report from the Federación de Gremios de Editores de España (Federation of Publishers' Guilds of Spain, FGEE) are not only inspiring but also indicative of a favorable market.
The report describes a milestone achievement, marking the 10th consecutive year of growth for Spain's book market, reaching an impressive €2.7 billion ($2.9 billion) – a gain of over 5.5% in billing. 
But what does this mean for self-published authors, digital platforms, and independent publishers?
A Flourishing Literary Landscape
Spain's literary growth is not limited to a specific category. The figures reveal an increase of 15% over five years, including an 11% growth before the COVID-19 pandemic. 
This resilience against global challenges demonstrates a robust market and vast opportunities for authors and publishers alike.
Categories and Formats on the Rise
The diversity in growth sectors is promising, particularly for self-published authors looking to target various audiences. 
The children's and youth dedicated sectors grew by 8.6%, and adult fiction was up 8.5% compared to 2022. Spain's market flourished with 83.091 titles published in 2022, a blend of 57.125 in print and 25.966 in digital formats.
The rise in digital books is vital for self-publishers, as the market increased by 3.3% to €139 million ($152.4 million). Printed formats continued to grow at a slower pace while digital formats progressed. Digital titles rose by 7.4%, offering broader platforms for self-publishers to make their mark.
Trade and Exports
Spain's growth isn't confined to its borders. After two years of constraints, exports began to recover, particularly in the graphic arts sector. Overall sales in foreign markets increased by 3.6%, and Spain's primary export destination remained Latin America, followed by European Union countries.
The resurgence of graphic narratives, which saw an increase of 24.3%, could signal a renewed interest in various literary forms, providing opportunities for self-publishers to explore innovative content and markets.
Distribution Channels and Online Retail
Bookstores and store chains accounted for 53.9% of sales, whereas print sales in online retail continued to grow, albeit at a slower rate, reinforcing the role of online platforms in distributing self-published works.
The Digital Edge
Digital formats may hold specific appeal for self-published authors, offering more accessible entry points and potentially wider distribution. The positive trade balance of €281.7 million ($309.2 million) indicates stability and growth potential in the market.
The digital sector includes nonfiction, adult fiction, and digitally formatted textbooks. Digital nonfiction's dominance, including legal databases, reflects a trend that self-published authors in specialized fields might capitalize on.
Whether you are a self-published author looking to break into the Spanish market, a digital publisher keen to ride the growth wave, or an industry professional interested in market trends, Spain's 2022 performance offers rich insights and pathways.