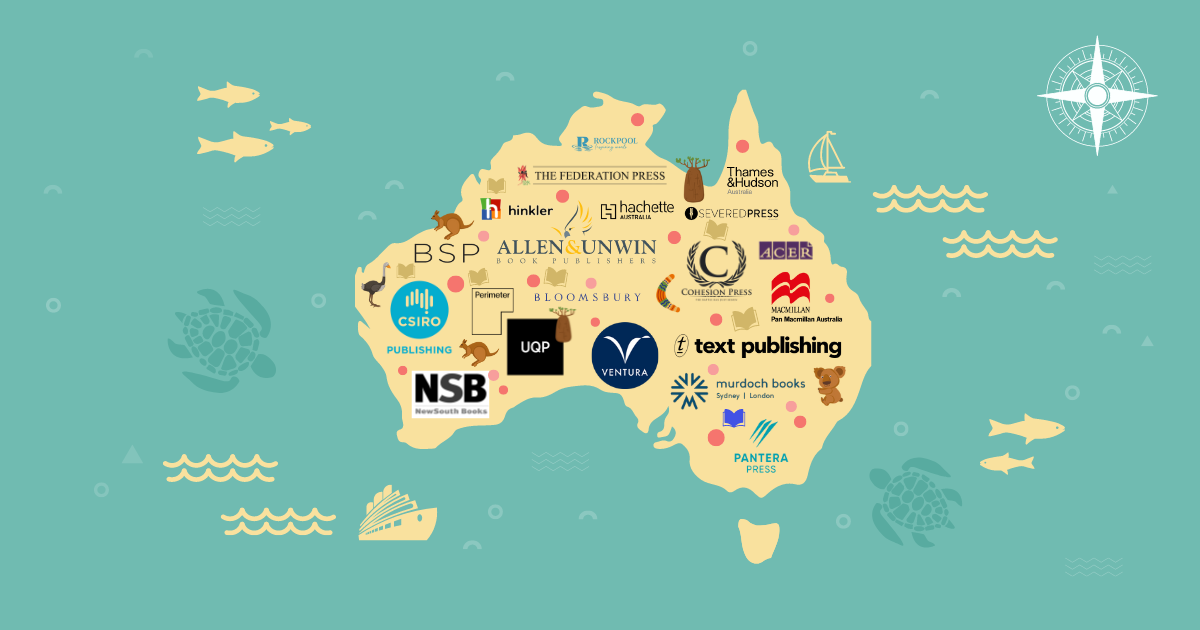 Getting your work published can sometimes feel like navigating uncharted waters. Finding the right publisher can be challenging, whether you self-publish or prefer traditional publishing. 
If you are looking for publishers in Australia, here is a list to get you started in discovering the best choices of publishing companies. From small publishers to the best publishers in Australia who accept unsolicited pitches, we have your back covered.
1. Bloomsbury Publishing Australia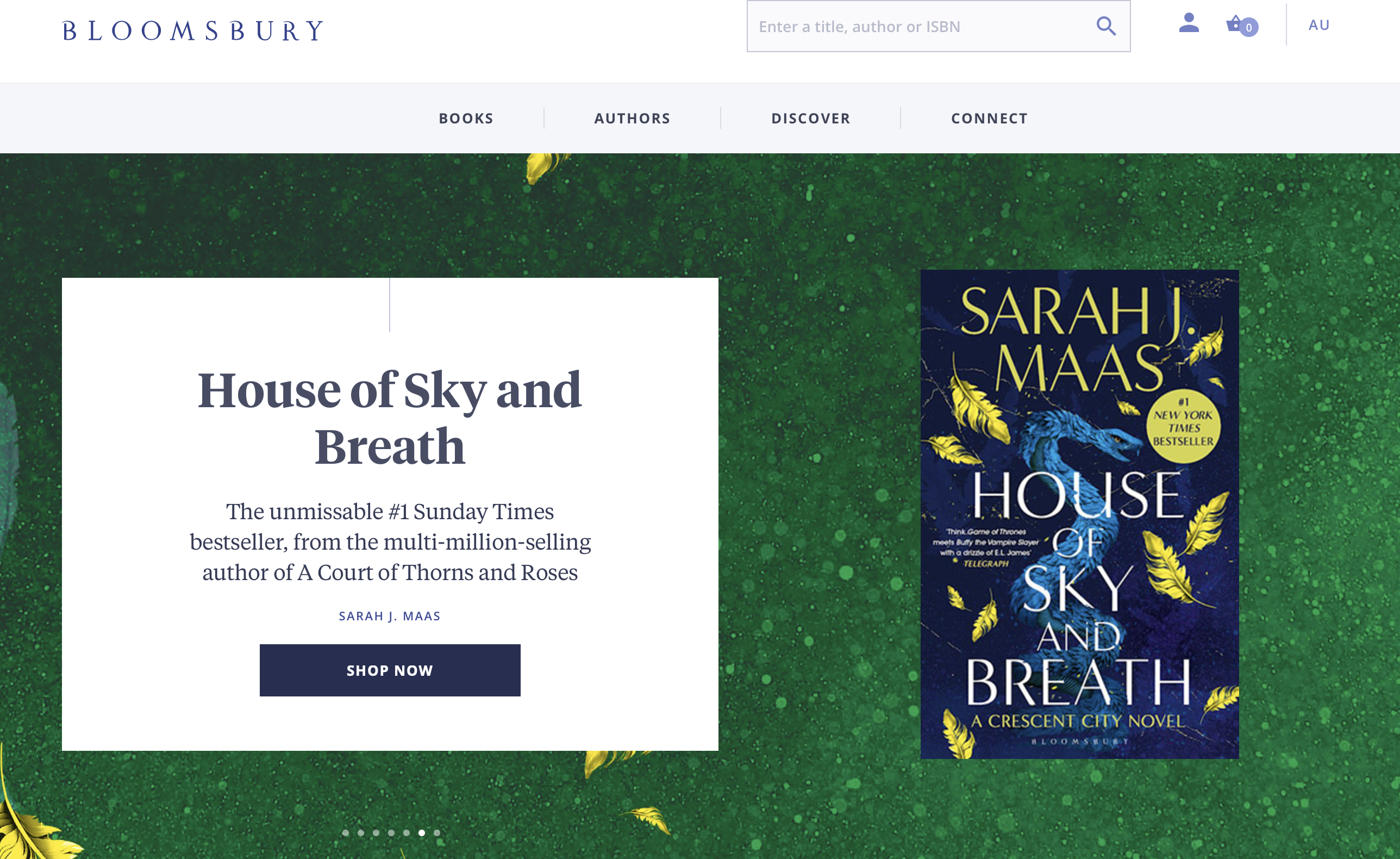 Established in 1986, Bloomsbury Publishing is a prominent independent publisher known for its award-winning authors, who have garnered Nobel, Pulitzer, and Booker Prizes. Bloomsbury operates globally, with offices in diverse cities such as London, New York, New Delhi, Oxford, and Sydney.
The publisher handles a broad range of genres, including but not limited to literary fiction, young adult, science fiction, fantasy, and romance. It also covers education and reference books, history, biographies & memoirs, horror, action & adventure, and self-help.
2. Thames & Hudson Australia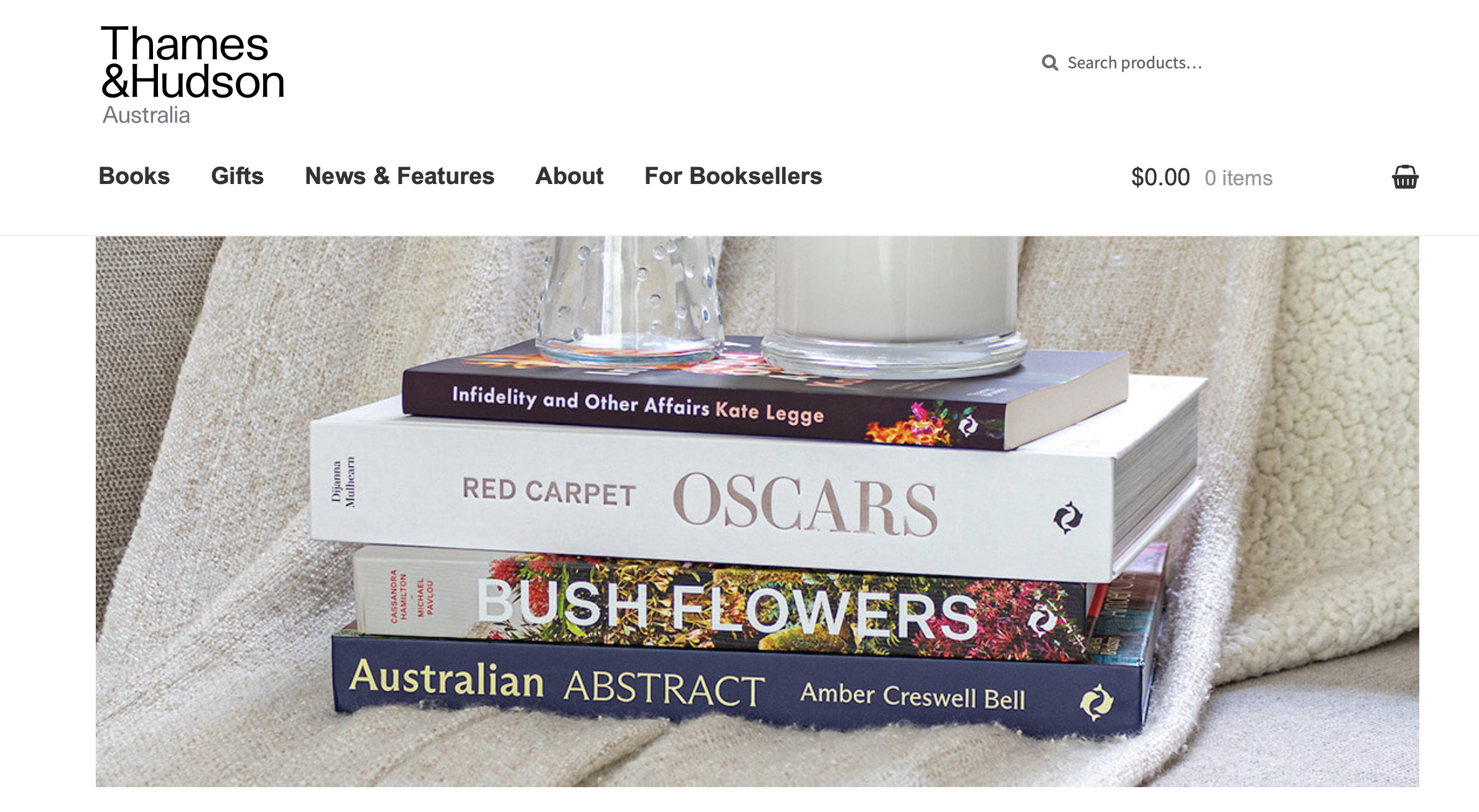 Founded in 1949, Thames & Hudson is a publishing house with the vision to craft a "museum without walls." It aims to make the world of art and elite scholarly research available to a wider reading audience. The company's name was inspired by London and New York rivers, symbolizing its international perspective. 
Thames & Hudson's Australian chapter was inaugurated in Melbourne in 1970. This venture was intended to represent Thames & Hudson's catalog in Australia and New Zealand, making London's literary offerings more readily accessible to the local readership.
Unsolicited manuscripts are accepted. Submissions are open for illustrated books, children's books (picture books included), and narrative nonfiction.
3. Hachette Australia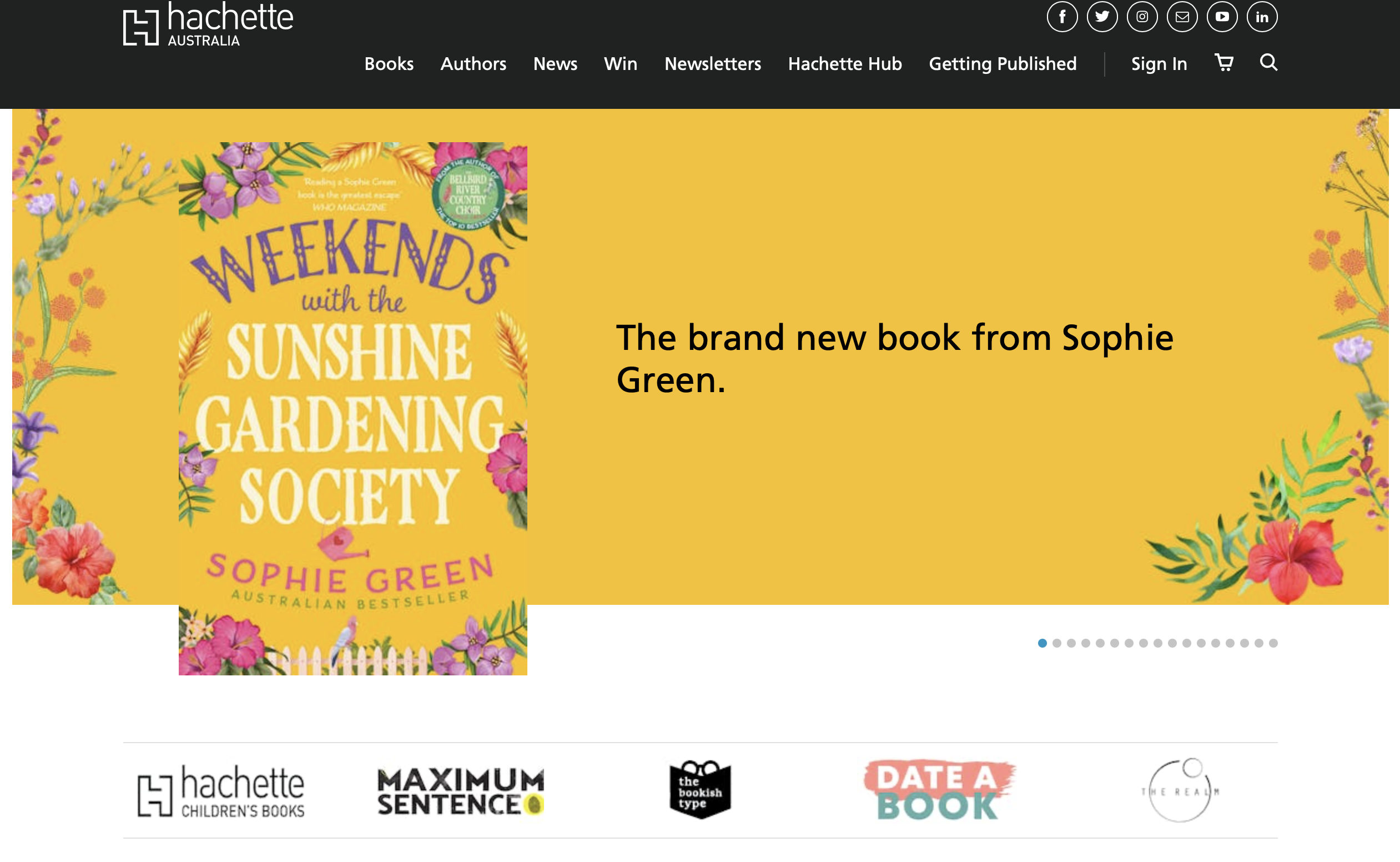 Hachette Australia, a renowned Australian book publisher, specializes in publishing top-notch content across various genres – from mainstream commercial fiction to literary award-winners, children's literature, memoirs, historical insights, lifestyle books, and sports topics. 
Whether the demand is for contemporary fiction or any other genre, their mission is to publish books that resonate with their readers.
4. Penguin Random House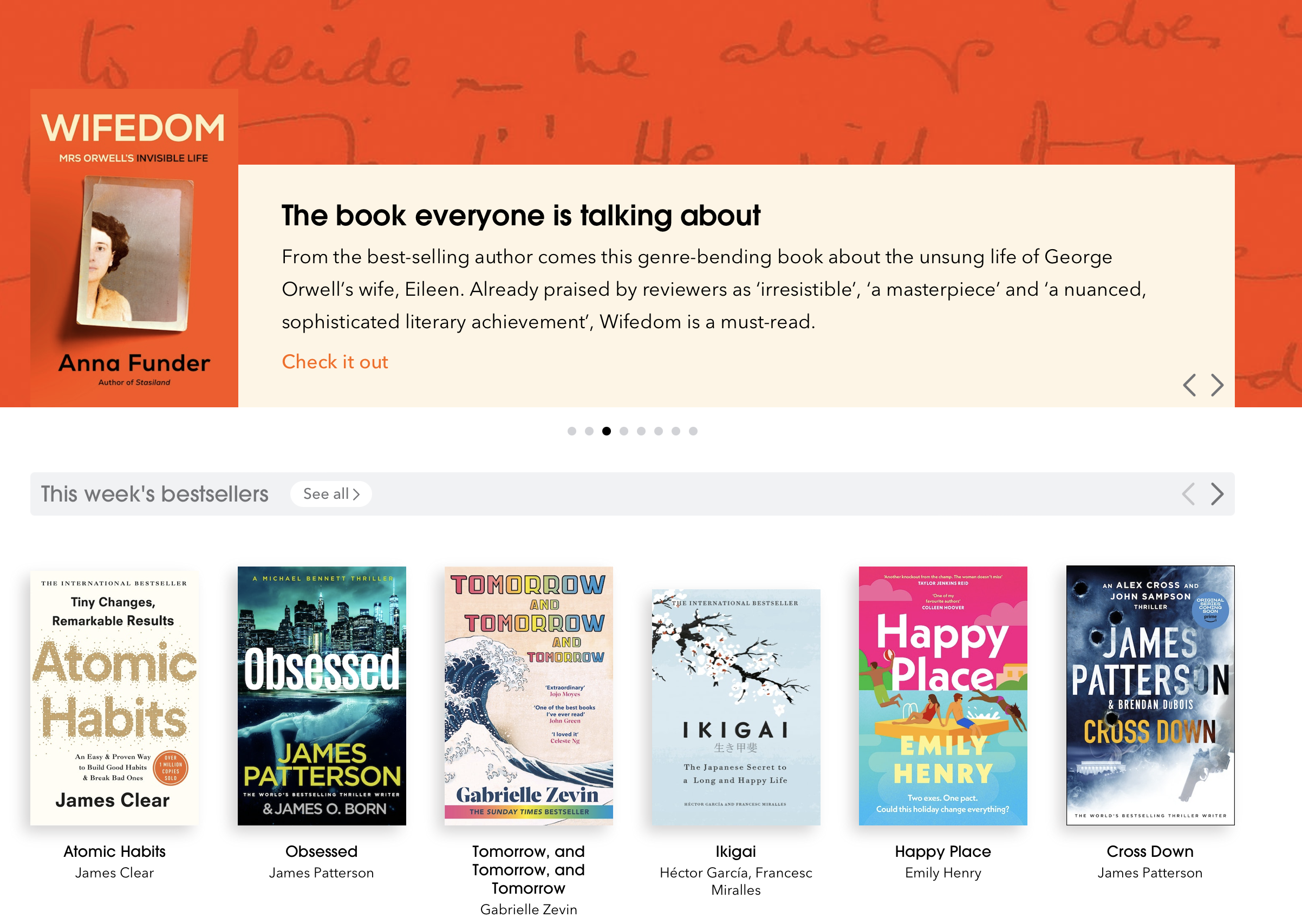 Penguin Random House, recognized as the biggest trade book publisher worldwide, is committed to sparking and nurturing a global love for reading. In their work, they strive to form meaningful connections between authors and readers across all corners of the globe. 
They distribute nearly 800 million books annually, be it in print, audio, or e-book formats. Amongst their esteemed cadre of authors, they proudly claim more than 60 Nobel Prize laureates and a significant number of the world's most popular authors. Thus, their primary goal remains to publish books that enrich, educate, and entertain their vast readership.
5. Allen & Unwin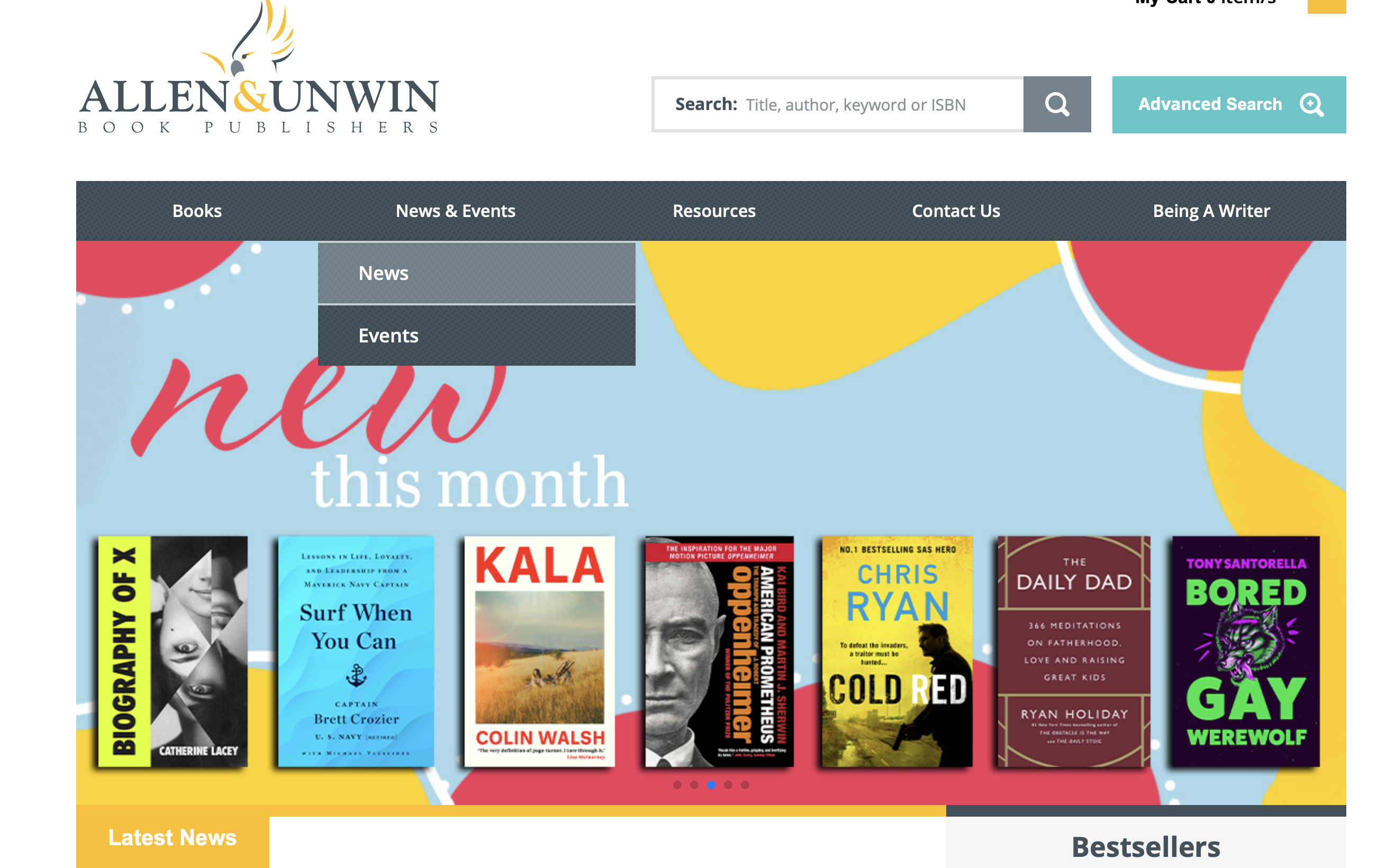 Allen & Unwin is renowned for being one of the most open-minded publishers, always looking for fresh and promising authors. 
Unsolicited manuscripts are accepted. They've initiated a groundbreaking submission system called "The Friday Pitch," encouraging new ideas and narratives. Despite its name, they welcome submissions throughout the entire week.
Submissions are welcome for adult fiction, non-fiction, illustrated works, children and young adult literature, and academic writing. 
6. Big Sky Publishing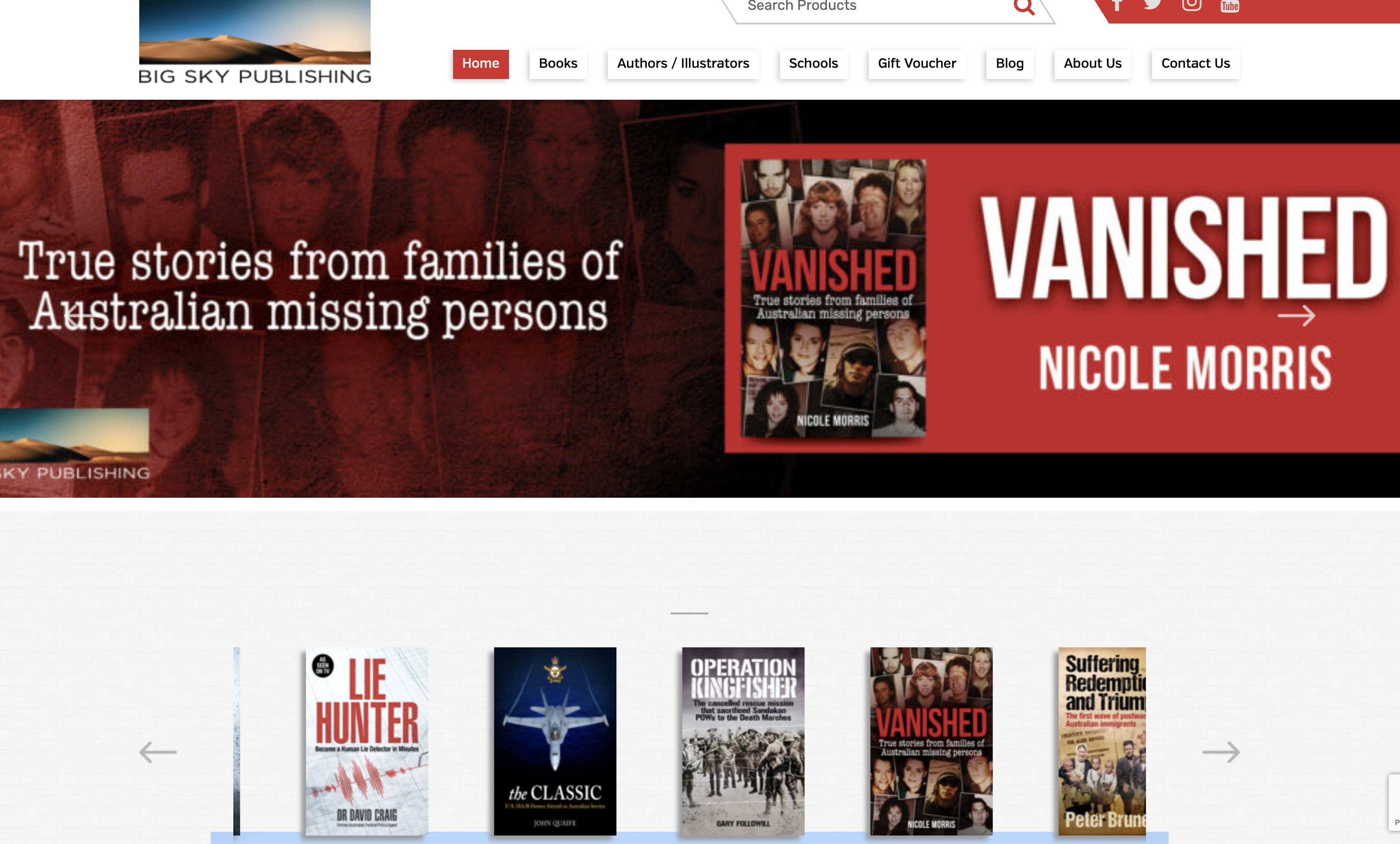 Big Sky Publishing is an independent book publisher in Australia that promotes and supports local authors, illustrators, and content. They aim to bring distinctive Australian narratives to readers far and wide; their mission is to foster books and authors that provide something unique and significant to the marketplace.
They mainly publish non-fiction titles for adults, including military history, history, Australiana, true crime, self-help, parenting, and biography. Moreover, they have a strong presence in the children's category with their "little books with big messages" across picture books, early reader, middle grade, and young adult genres. They are always open to remarkable content that aids in children's learning and growth.
Unsolicited manuscripts are accepted. Submissions are open in the following categories: history, military history, true crime, self-help, health, parenting, business, auto/biography, humor, lifestyle, and children's books. 
7. Black Inc.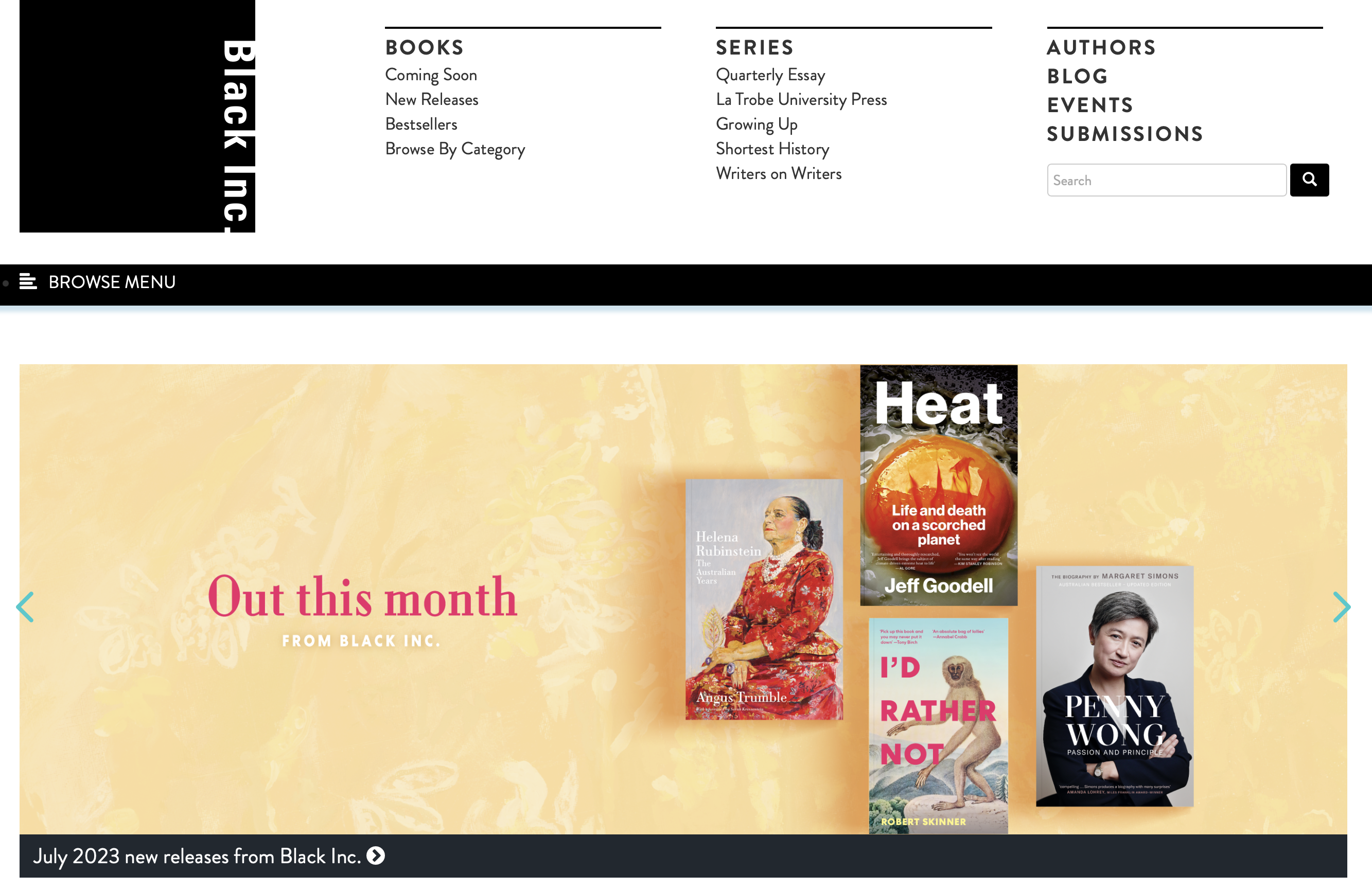 Black Inc., established in 2000, is a Melbourne-based independent Australian publisher specializing in high-quality non-fiction and fiction books. 
At its core, Black Inc. cherishes ideas and narratives. It has a particular interest in ground-breaking works in history, politics, biography, criticism, and current affairs, as well as novels that offer unique perspectives.
Unsolicited manuscripts are accepted. Black Inc. is currently open to proposals from Australian writers for general, literary, and commercial non-fiction in history, current affairs, memoir, and biography. The publisher also accepts proposals from corporate entities for custom publishing projects.
8. Text Publishing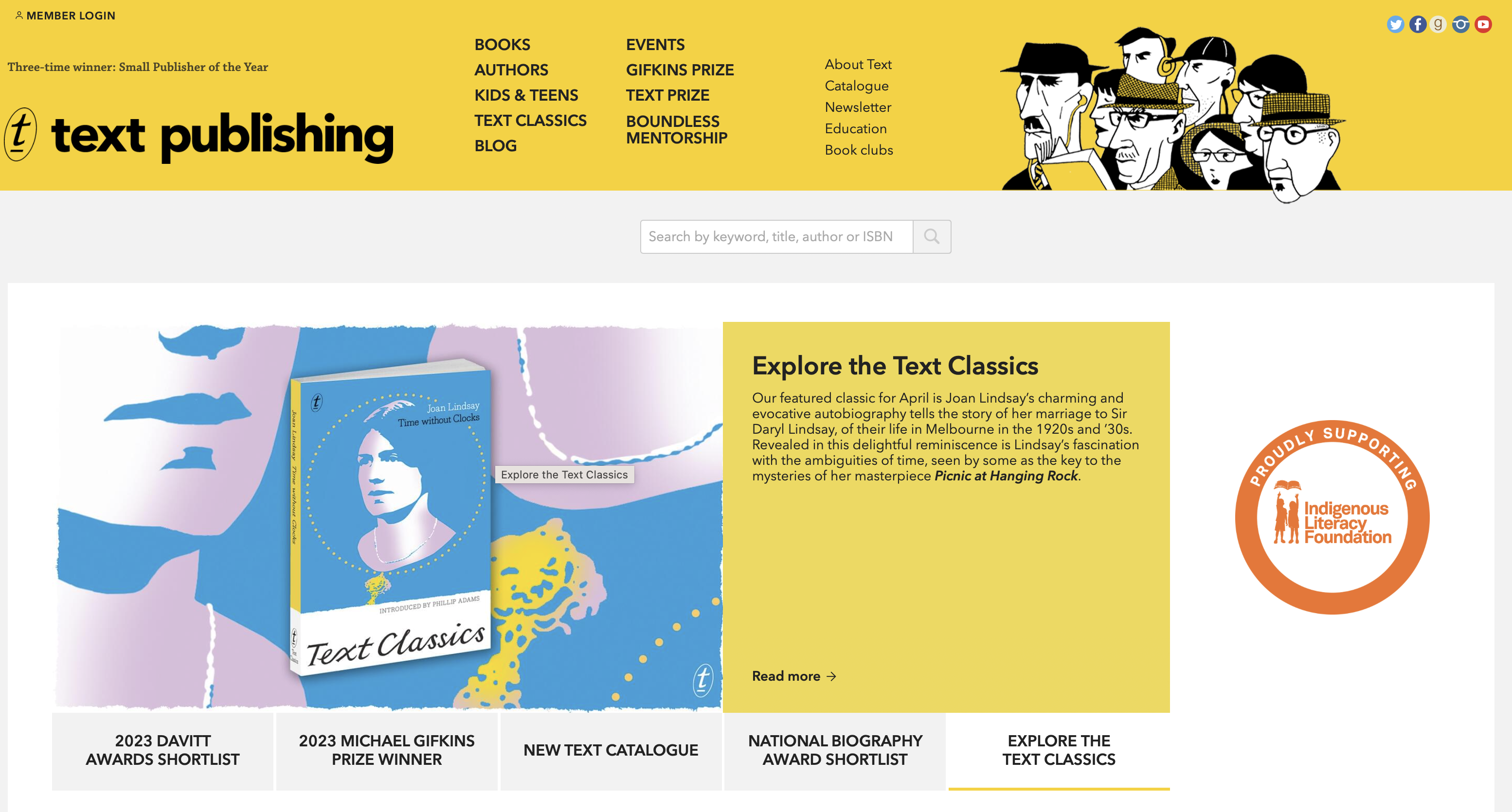 Text Publishing is an independent publishing company in Australia, based in Melbourne, known for its dedication to both literary and commercial fiction as well as non-fiction. Having won the ABIA Small Publisher of the Year thrice and the Leading Edge Books Small Publisher of the Year in 2018 and 2019, they've cemented their place in the industry.
This publishing house is passionate about an extensive array of fiction and non-fiction, including international and local books for adults and young adults. Many of their books are celebrated globally with various awards. 
Unsolicited manuscripts are accepted. Text Publishing invites submissions from writers and agents; however, due to the high volume of submissions, there's approximately a six-month waiting period for manuscript consideration. 
9. Harlequin Australia

A landmark among book publishers in Sidney, with over forty years of experience in publishing high-quality fiction and non-fiction, Harlequin Australia is a division of Harper Collins Australia.

Harlequin Australia operates under several imprints: MIRA, HQ Fiction, HQ Nonfiction, HQ Young Adult, Mills & Boon, and Escape Publishing.
10. Pan Macmillan Australia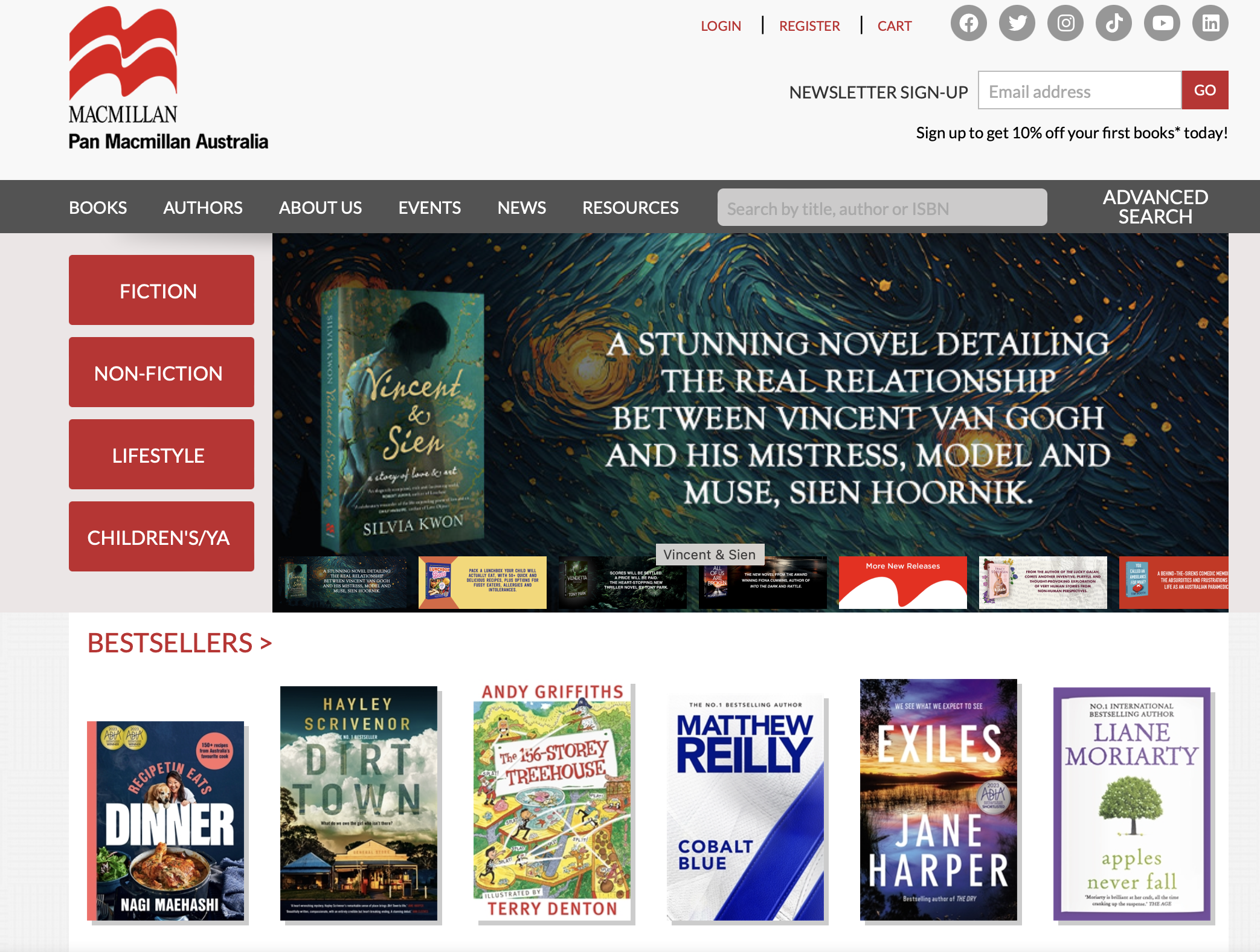 Macmillan is an internationally renowned publishing house with a reputation for high-quality publications in fiction, non-fiction, science, academic, professional, and educational genres. 
Pan Macmillan Australia is a part of this global network known for publishing bestselling, award-winning, and high-quality titles. They operate under the imprints Macmillan, Pan, Picador, Plum, and Macquarie Dictionary Publishers and are dedicated to promoting Australian authors and stories.
Unsolicited manuscripts are accepted. Submissions are welcome, and a reply is given within three months. 
11. Walker Books Australia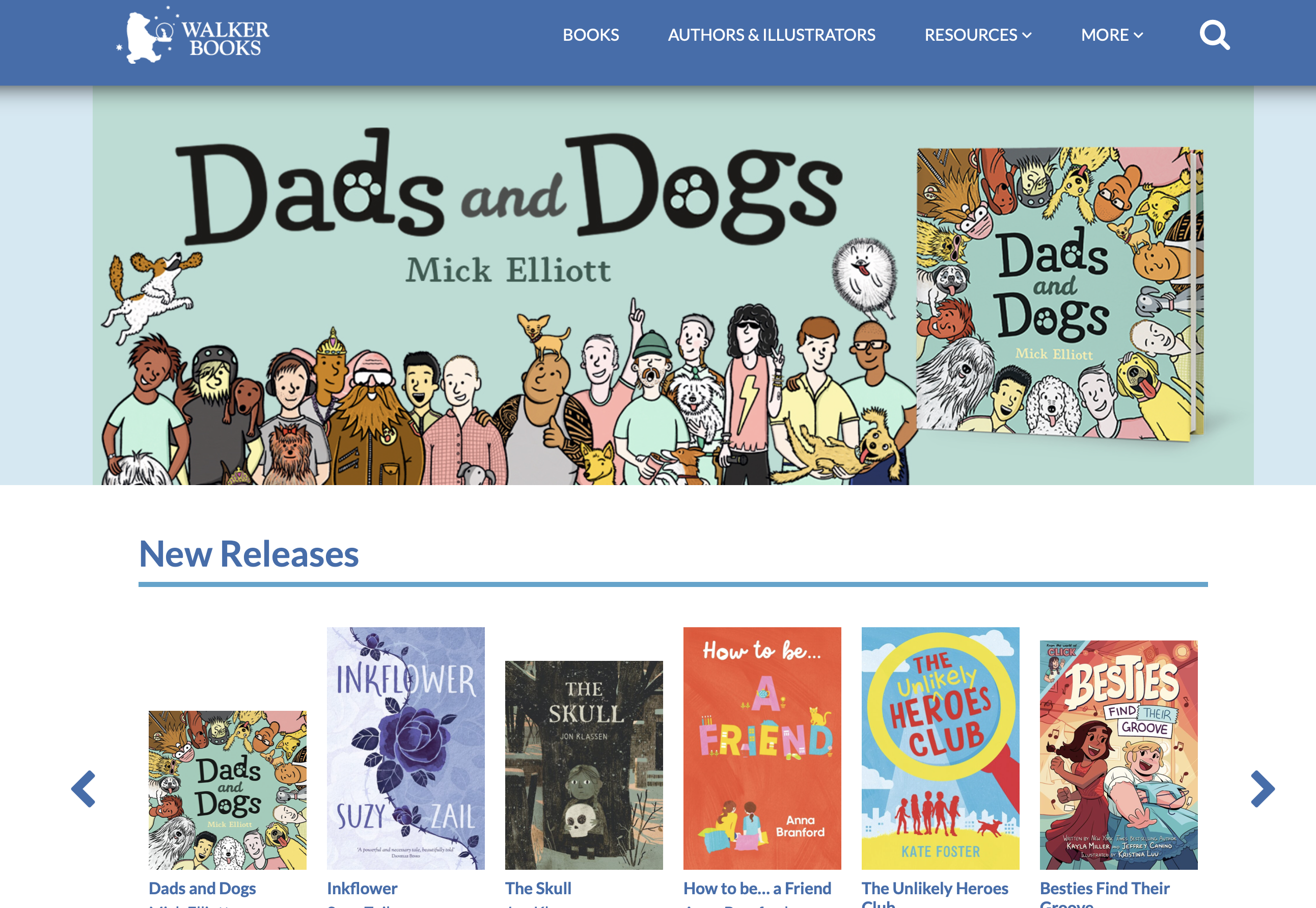 Walker Books Australia, a Sydney-based book publisher, is a celebrated publishing house with over twenty-five years of experience in the industry. They are famed for publishing award-winning children's books and picture books. They have collaborated with distinguished authors and illustrators, including Meg McKinlay, Bob Graham, Jeannie Baker, Pamela Freeman, and Liz Anelli. 
Their publishing portfolio comprises highly acclaimed series like Nature Storybooks, My Dad Thinks He's Funny, and Little Wombat, along with beloved titles such as Guess How Much I Love You, Maisy, and Where's Wally? by Martin Handford. 
Walker Books Australia is a Walker Books Group member, including Walker Books UK and Candlewick Press.
12. Ventura Press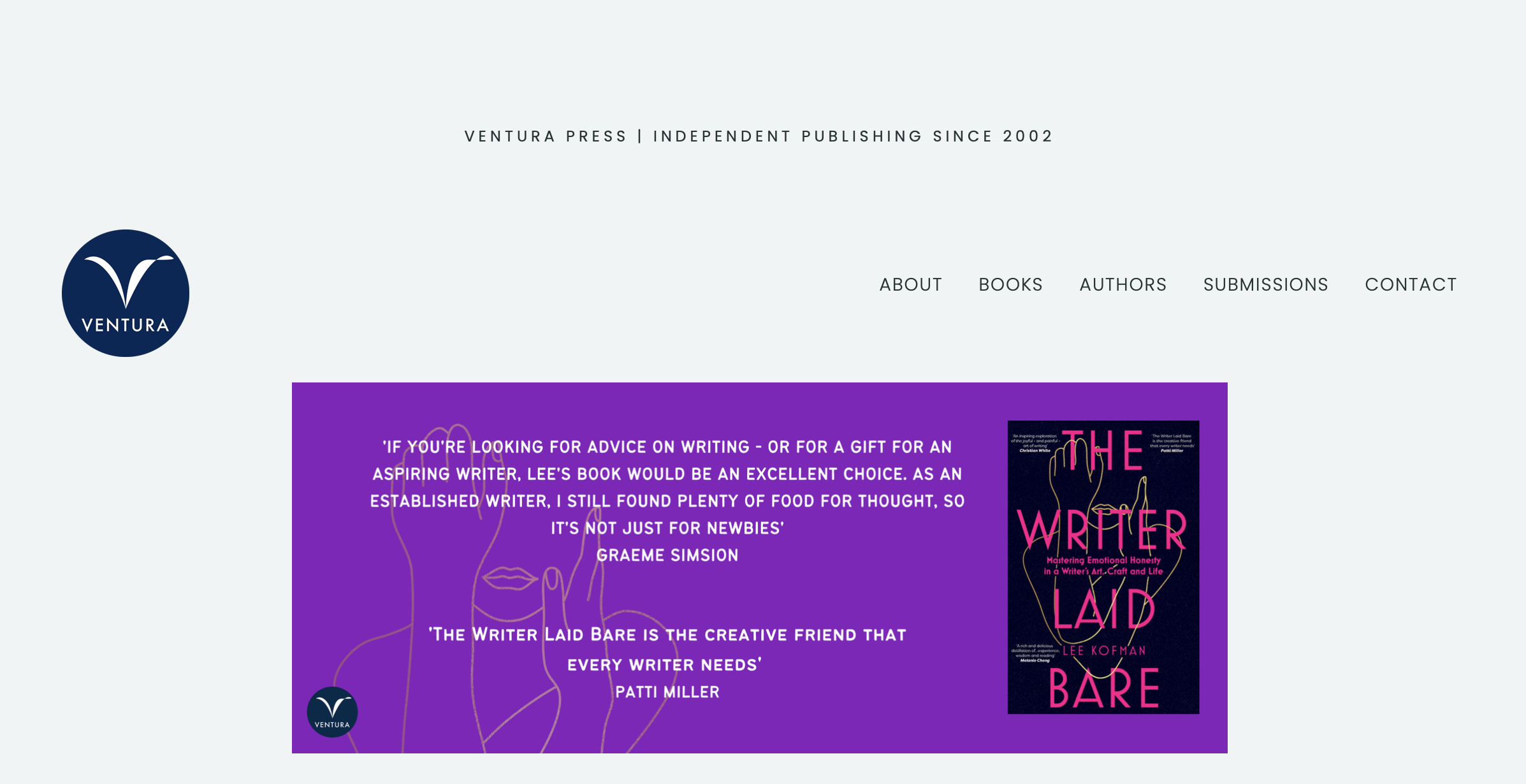 Ventura Press, a prominent independent publisher based in Sydney, is recognized for its exceptional titles and collaboration with globally esteemed authors. 
The publisher targets a distinctive and niche market segment, focusing on "books to enhance life." They publish various genres, such as literary fiction, commercial fiction, intriguing memoirs, and wellness and health-related books.
13. Pantera Press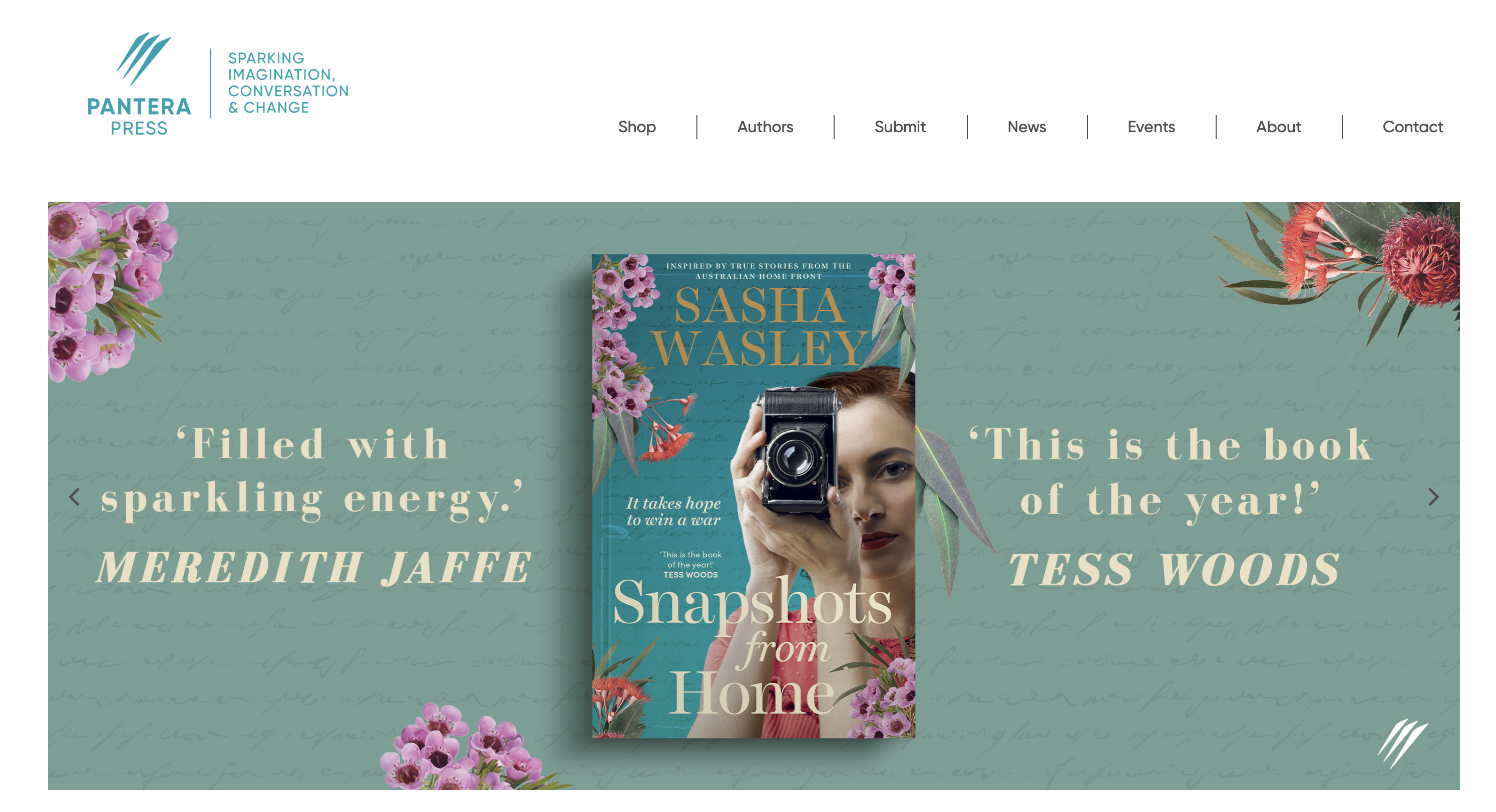 Pantera Press was established in 2008, fuelled by a passion for unveiling outstanding Australian stories that would captivate readers worldwide. The company has witnessed significant growth, with an extensive focus on nurturing a culture of writing by fostering both emerging readers and writers.
Their mission centers on igniting imagination, stimulating conversation, and promoting change. 
Unsolicited manuscripts are accepted. Submissions are open to Australian writers in fiction and nonfiction upon review of the submission guidelines.
14. Giramondo Publishing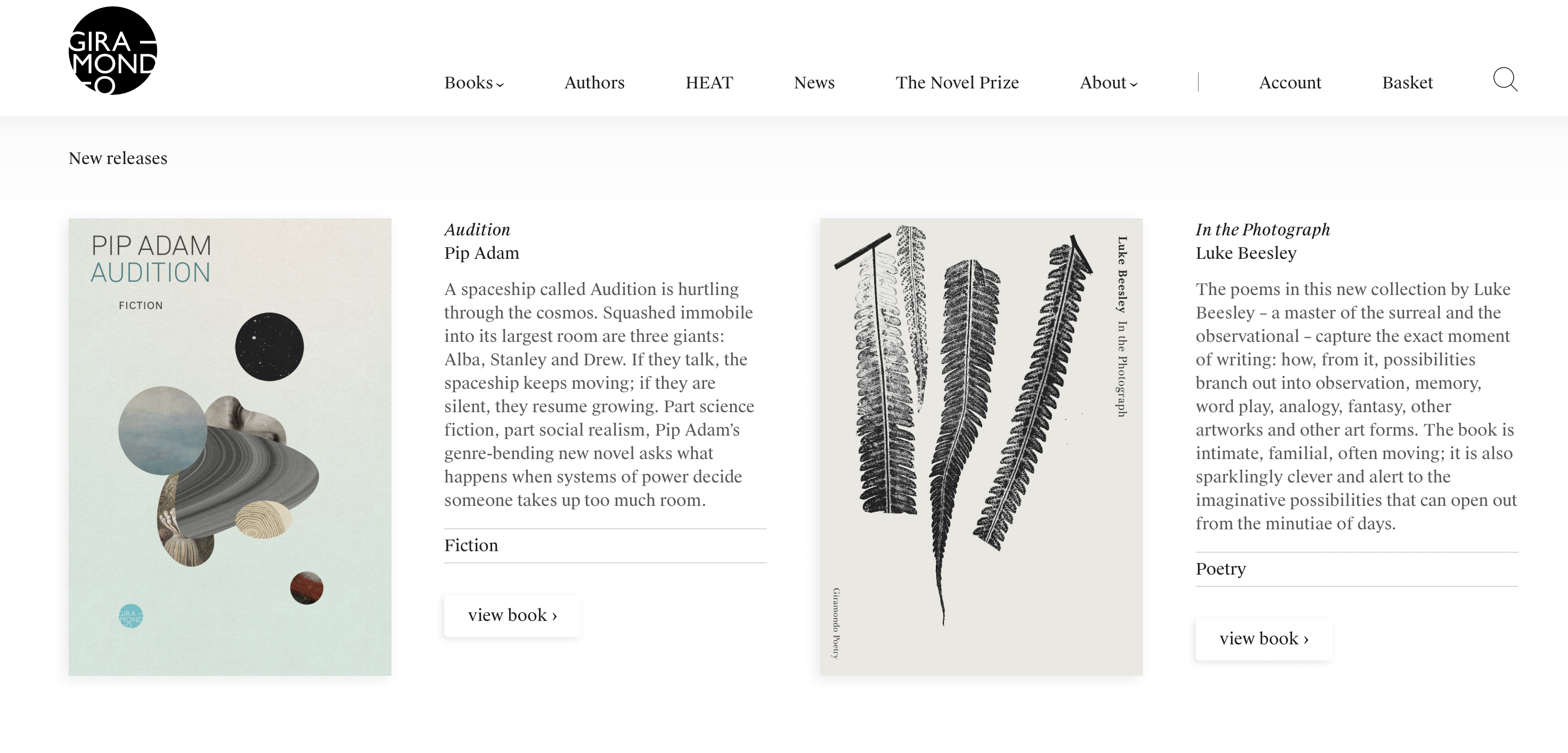 The Giramondo Publishing Company is an independent Australian publisher associated with academia, lauded for its commitment to publishing prize-winning works across fiction, non-fiction, and poetry. It is one of the few poetry publishers in Australia.
Founded in December 1995, Giramondo made its mission to publish inventive and daring literary work that might otherwise remain unpublished due to its nuanced commercial appeal. 
Its aims also include fostering interaction between Australian writers and readers and their international counterparts and creating a bridge between academic environments and the commercial market.
Unsolicited manuscripts are accepted. Submissions are accepted yearly for a brief period, and news of the opening is delivered via the publishing house newsletter. 
15. Hardie Grant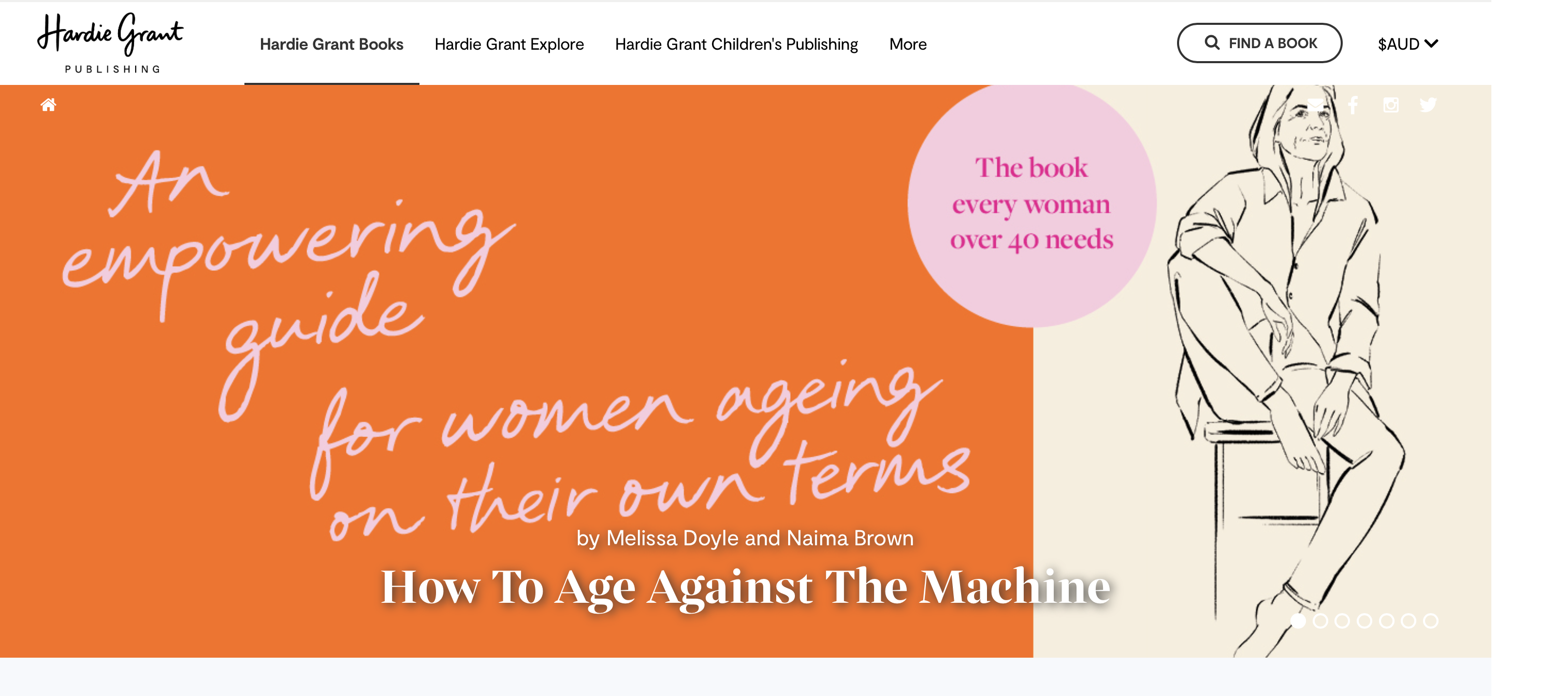 Hardie Grant is an independent publisher and media company that collaborates with authors and brands to produce books, magazines, and content for various platforms.
Unsolicited manuscripts are accepted. For picture book or junior fiction authors, their submissions page provides guidelines to submit your work.
16. Aurora House

Aurora House is a publishing firm that welcomes collaboration with new authors. Upon the acceptance of your manuscript, a dedicated publisher is assigned to navigate you through every step of the process, from editing to distribution.
They provide a range of tailored services, whether your goal is to self-publish your book in Australia, promote your published work, or create a dedicated website for it. 
Unsolicited manuscripts are accepted. Read submission details here.
17. Tenth Street Press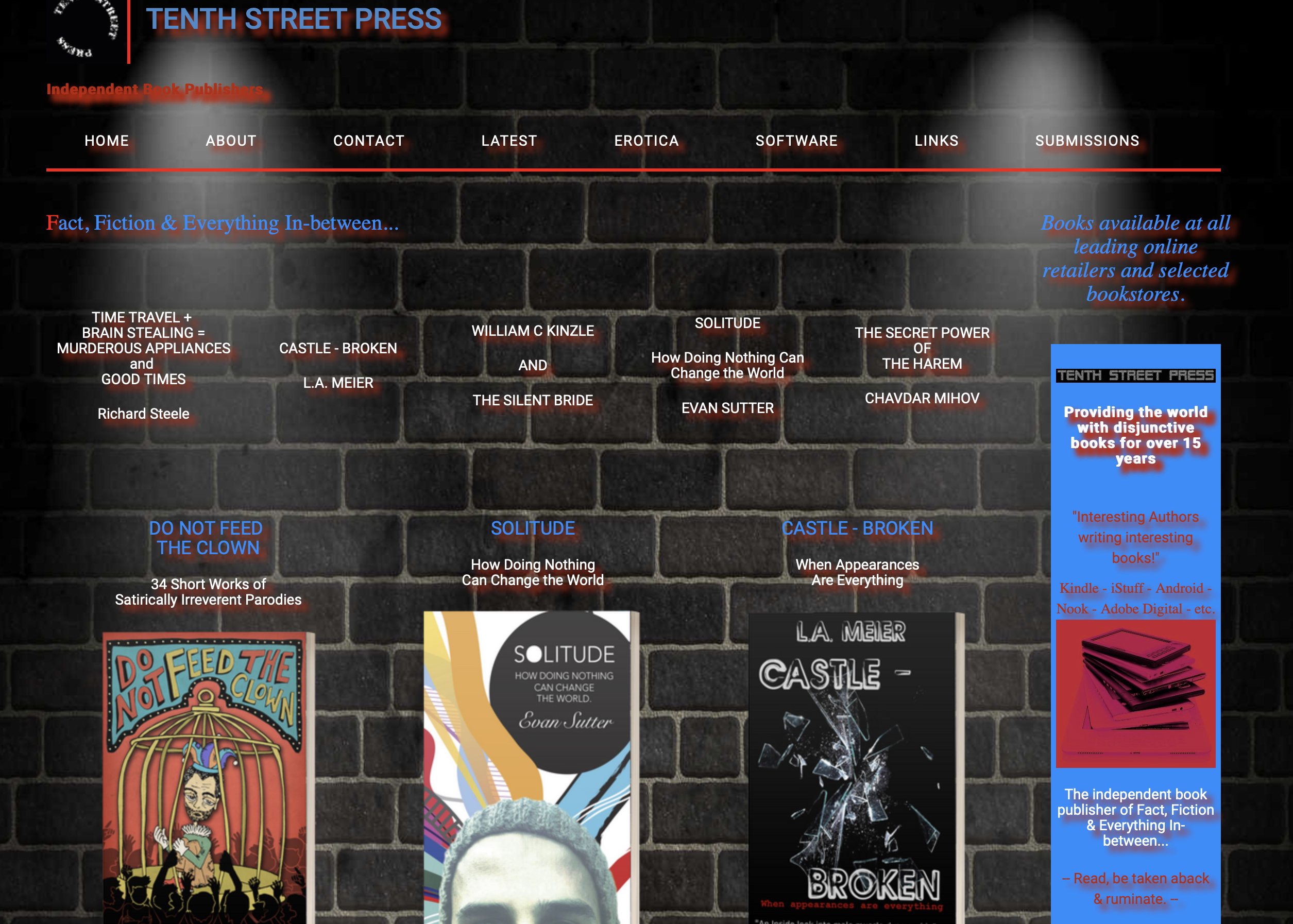 Operating out of Melbourne, Tenth Street Press is an independent publisher that spans continents, offering both electronic and print distribution globally. 
Unsolicited manuscripts are accepted. Submission calendar is usually announced on the dedicated page, and the publishing team will consider original works that push boundaries and display a distinctive style. 
18. Scribe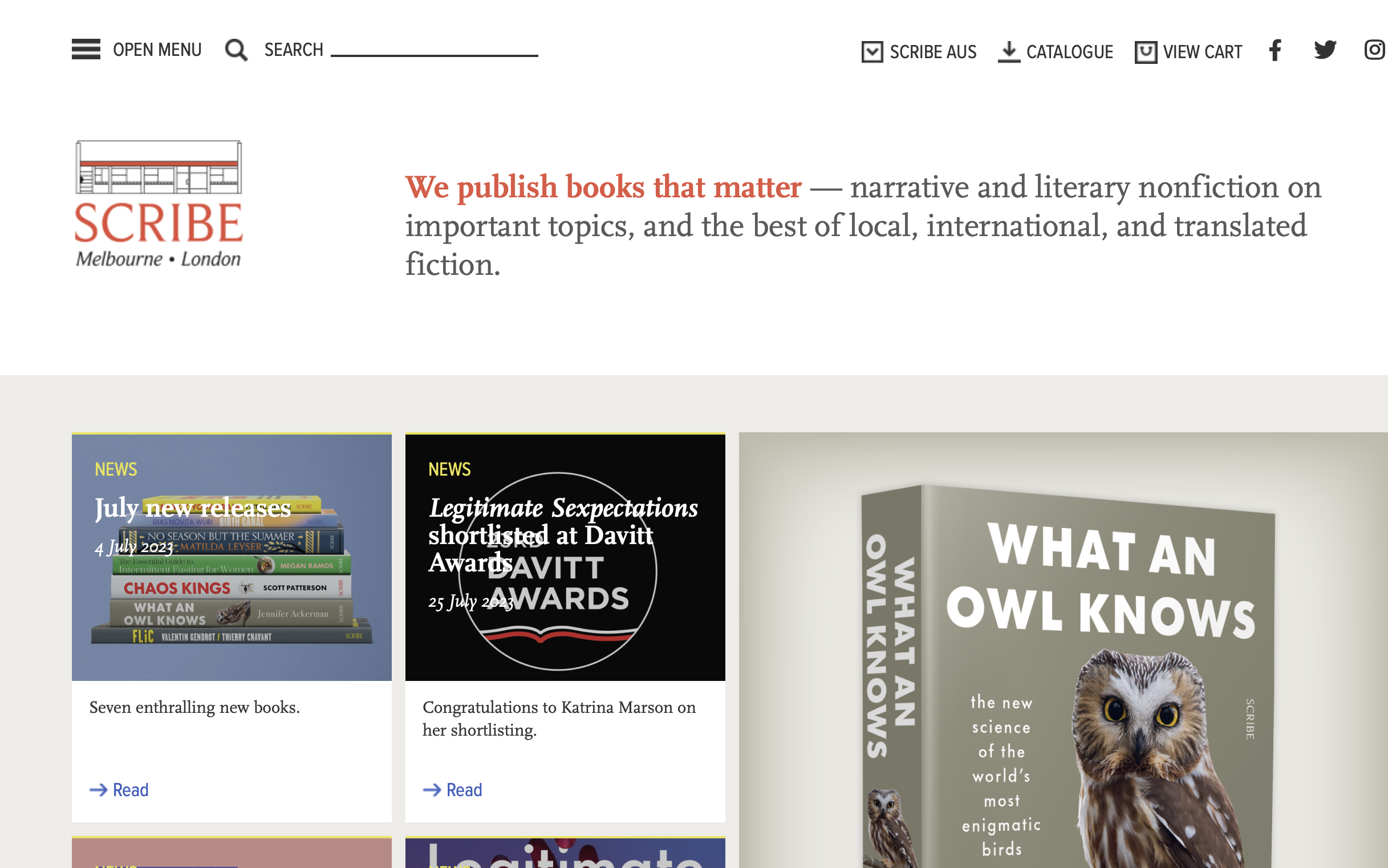 For over four decades, Scribe has been an independent trade-publishing entity. Annually, Scribe releases more than 65 nonfiction and fiction titles in Australia, roughly 60 in the United Kingdom, and since 2017, about 30 titles in the US.

Scribe is open to unsolicited and unagented submissions. To manage the high number of submissions, they have a policy that accepts pitches and short writing samples included in the main body of an email during specific three-week periods in the year.
19. UWAP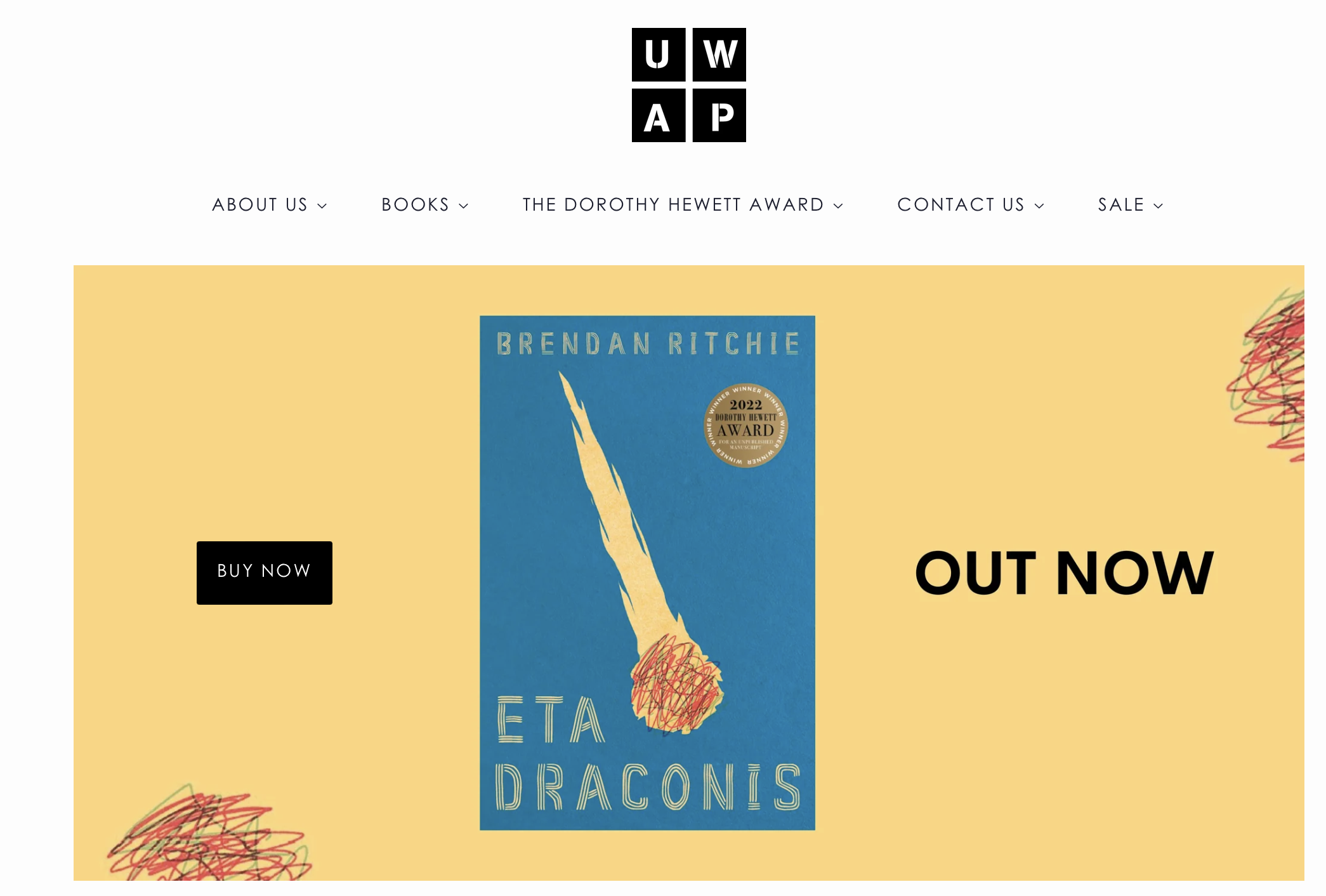 Since 1935, UWA Publishing (UWAP), a division of The University of Western Australia, has published stories, research, and educational content to stimulate intellectual curiosity, inspire actions, and cultivate a network of engaged communities.
Their collection of award-winning fiction, non-fiction, and scholarly materials reflects the strength and diversity of a contemporary university setting.
Unsolicited manuscripts are accepted. Submissions are open based on the listed criteria. 
20. MUP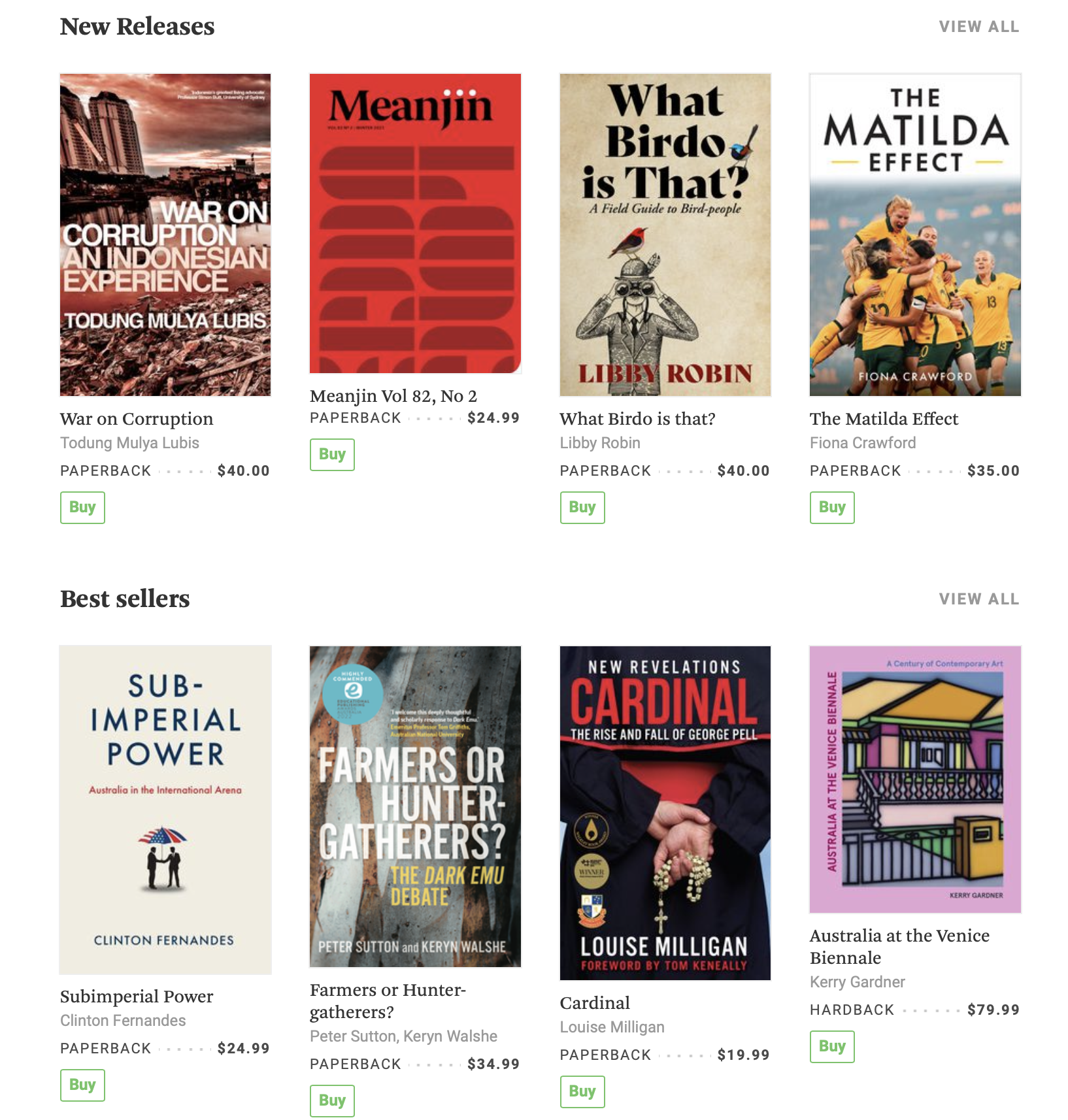 Founded in 1922, Melbourne University Press (MUP) is regarded as Australia's first university press and amongst the most venerable and esteemed publishing entities in the country. 
MUP aims to be the leading scholarly press within Australia and the Asian-Pacific sphere. It's dedicated to publishing works that echo the University's academic life, as well as scholarly content that appeals to a varied, non-academic readership. 
Unsolicited manuscripts are accepted. Submissions are open based on the listed criteria. 
21. Ginninderra Press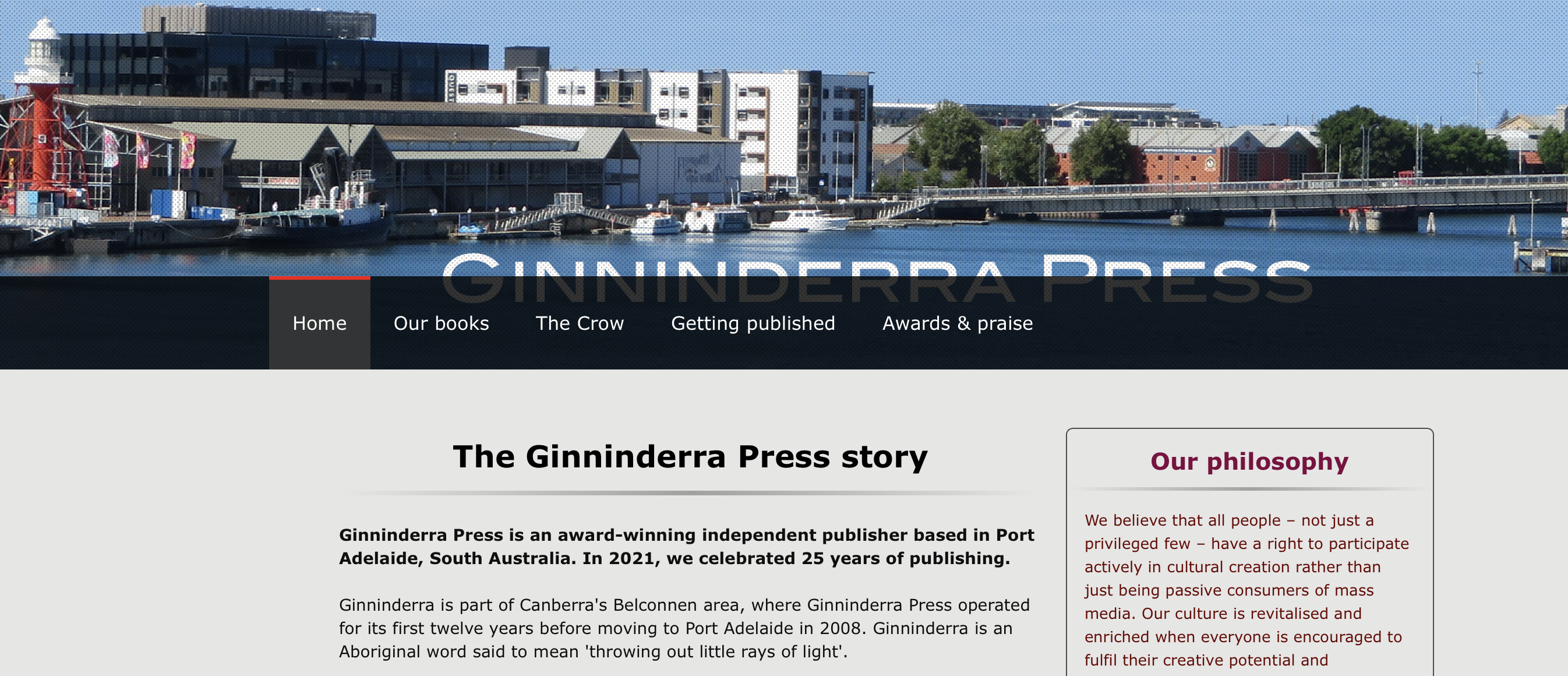 Established in 1996, Ginninderra Press was created to give new and upcoming authors a platform and cater to authors who write in less popular genres or on unconventional topics.

Unsolicited manuscripts are accepted. Submissions are open. 
Self-Publish
If the traditional publishing pathway doesn't fit your needs, consider the option of self-publishing. 
This route provides more control over your work and the publishing process. We've explored a comprehensive list of book publishers in Australia, but it's equally crucial to acknowledge the presence of some of the best self-publishing companies in Australia. These platforms could offer you the flexibility, autonomy, and personalized approach that you're seeking for your book's journey from manuscript to printed volume.
Choosing PublishDrive
PublishDrive is an aggregator that offers various ebook publishing services to assist authors throughout their self-publishing journey. 
Authors can publish, distribute their books globally, and use the marketing tools provided by the platform to help their books gain traction. 
Authors can publish their ebooks and sell them internationally on all major platforms, such as Amazon, Kobo, Apple Books, Google Play Books, and many others, including hard-to-access markets like China. 
To reach all these markets simultaneously, all authors need to do is create an account and follow the steps below:
Head to

My Books

in the dashboard, choose to upload a new title, select the format, and fill in the relevant information.

Upload your book's files.

Fill out the creators' names.

Fill out the metadata to

connect the book to prospective readers

. There are tips for writing

descriptions

that excite your reader; you should consider them before writing the text.

Define your

rights

and set a publication date. Here, you can set

pre-orders

.

Select your stores. Click

Enable

for each store you want to distribute your book.

You are now ready to click the

Publish

button. 
Develop your author business
Developing your author business is a journey that demands patience, creativity, and strategic thinking. It's not only about writing your masterpiece but also understanding your audience, exploring the right publishing pathways, and employing effective marketing strategies. 
This includes deciding whether traditional publishing or self-publishing best suits your needs and identifying the ideal publisher from our list of book publishers in Australia or elsewhere. Your writing finds a good home and compelling readers.