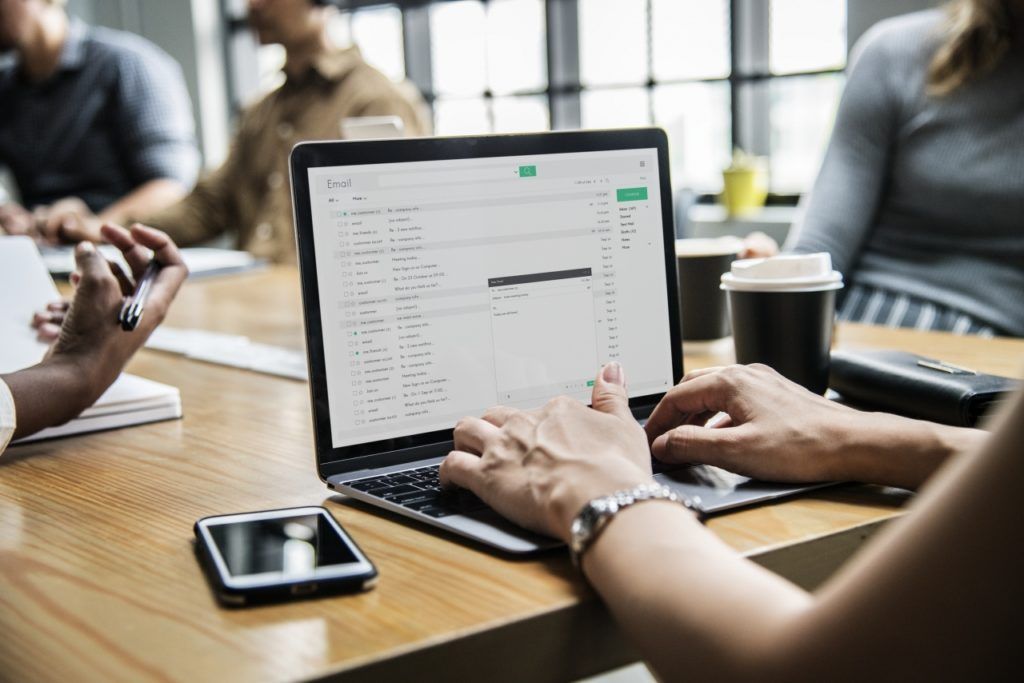 Attending industry events (both writing and publishing conferences) is an important part of our job. Asking people to sign up for PublishDrive is secondary; we're more interested in simply getting to know authors, listening to their experiences, understand what works for them and what doesn't, what are their needs and desires.
But is going to conferences worth it for indie authors?
In the third part of our "industry events" series, we highlight our impressions and experiences of Writer's Digest Conference 2018.
Previous articles:
Writer's Digest Conference 2018
General outline – facts
The Writer's Digest Conference is an annual event organized by – surprise! – the Writer's Digest. During the 4-day event, authors have the opportunity to meet like-minded people, attend workshops and speeches, and pitch to agents. From those who write short stories to epic novels, everyone is involved!
Who is it for?
The Writer's Digest caters for authors at the beginning of their career. Everyone we talked to has written a novel, but only a small percentage has already published one. The lectures are focusing on both the craft and the business of being an author, but the "business" part doesn't go much further than getting published.
In addition to the three whole day workshops and amazing keynote speakers, the main appeal of the conference lies in the pitch slam. For an extra fee, authors have the opportunity to pitch their book directly to agents and editors who are currently open for submissions. Authors get a 1-hour slot to meet as many relevant "gatekeepers" as they can, pitch them their books (90 seconds) and get some feedback (90 seconds).
The opportunity to land a traditional publishing deal makes the Writer's Digest conference a desirable venue for aspiring authors.
This said, although the conference had a session on self-publishing, most authors we talked to wanted to be traditionally represented and are looking at the self-publishing route as a "second choice."
Our impression
It is hard to feel anything but awe when arriving at the Hilton Hotel in midtown Manhattan. Unlike at trade events, the size of the venue is manageable, rooms and corridors are not overcrowded, and it doesn't take years to get a coffee.
The level of the lectures was, however, inconsistent. There were some fascinating speeches I felt compelled to live-tweet, and there were others I wish I didn't attend. The lectures, in general, were aimed at the beginner author, a writer who's still working on their first manuscript. While this has its place indeed, I wish that it had been more clear which events were aimed at the pro, and which at the beginner.
How to prepare
If you are attending an event similar to WDC18, we recommend that you
bring a packed lunch. While lunch breaks seem long, you'll spend a great chunk of it standing in line at the café or restaurant.
time your pitch. Sounds obvious, but if you have 90 seconds, then you have 90 seconds. While it is all right to find "pitch partners" to practice, but don't give them the longer version.
join the Facebook group in advance. You might be going without a friend, but you don't have to sit alone in the cafeteria. Other authors there are not your competitors, but potential friends and allies.
don't try to make people buy your book. Don't even give it away for free (unless somebody specifically asks for it). Conferences like this are not about selling books / giving away review copies but about making valuable connections, writer friends who might eventually become your betas or critique partners.
Did you attend WDC18? What was your experience?