2021 Year in Review by PublishDrive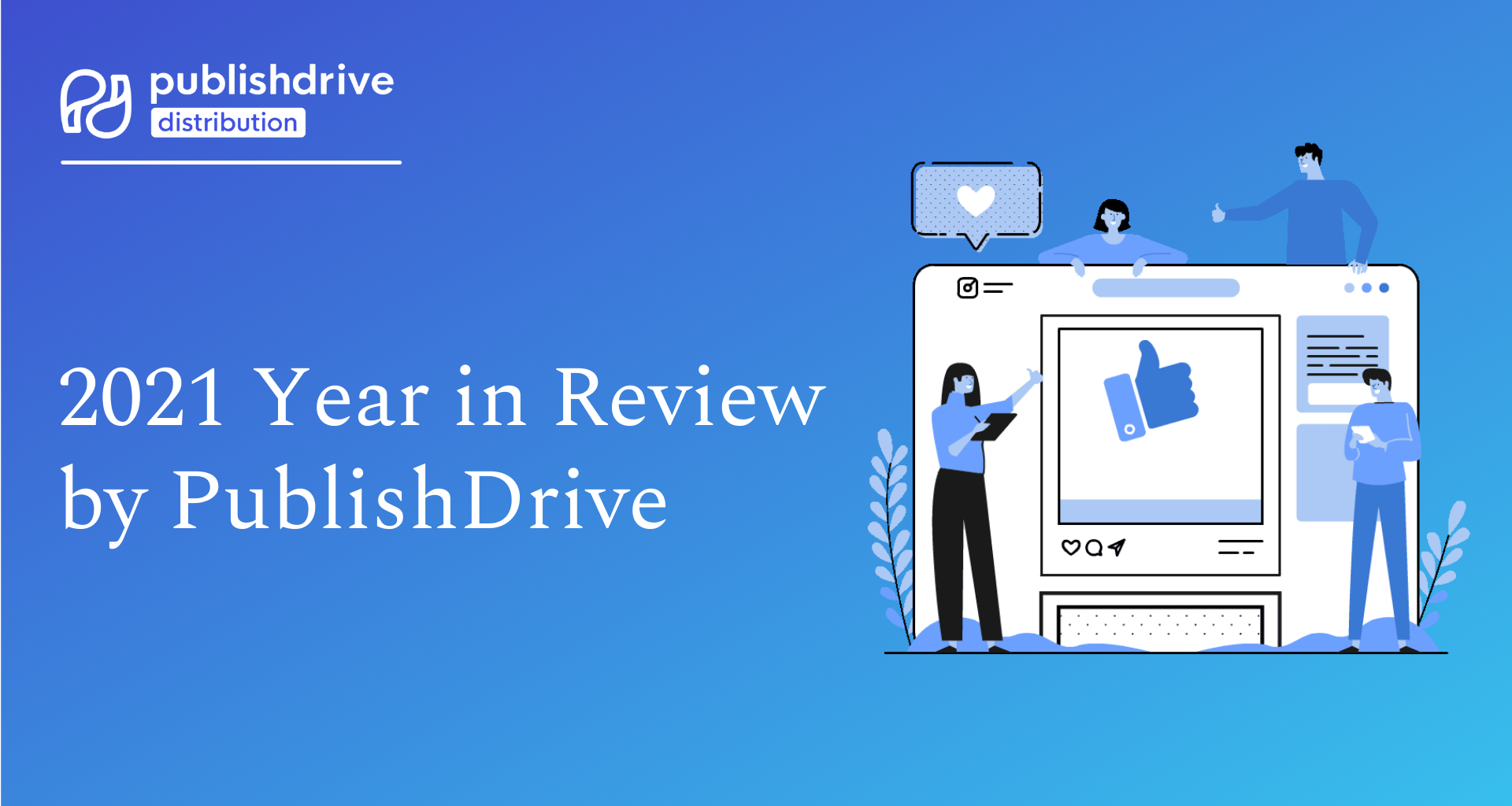 Kinga here, co-founder and CEO of PublishDrive. 2021 was a year of growth, for both my team and the indie authors and publishers we support. I give a recap of all our highlights below.
Market developments
The book market is worth $150BN right now. We saw print book sales grow by 5.5% in the U.K. thanks to print-on-demand tech. Ebook and audiobook sales also increased by more than 30%. 
On PublishDrive, book sales doubled in 2021 compared to 2020. This is awesome because in 2020 our indies made 85% more sales on average. The growth keeps coming! We've seen a surge of more book formats like print-on-demand or audiobook plus more releases overall.
Read our full 2021 book market report here.
Business & product developments
It was a busy year for my team at PublishDrive. We released a revamp of our platform user face for easier navigation. Our customers have been waiting for this revamp, so we're glad we made it happen. 
Many of our indies have set up print-on-demand. With one of our newest store partners Ingram, our indies can reach over 39,000 print stores worldwide. We also released new tools for print-on-demand, like a print cost calculator. 
Some other highlights:
Automated cover file processor (to help generate different cover files for different store standards)

POD import in bulk for publishers with larger catalogs
Along with Ingram, we added a solid group of new store partners. We have Baker & Taylor, a leading library provider. iReader, a new subscription reading app. Voxa from Romania. And Empik from Poland.
We were also fortunate to experience our indie base double their selling activity, uploading more than 22% more books and doubling their sales compared to 2020.
Also, a special shoutout to all the folks I met at Frankfurt Book Fair. It was lovely to be able to connect in person.
What's next in 2022?
In 2022 we plan to continue expanding our distribution reach by partnering with more stores and platforms across markets. We also plan to develop more marketing features and tools to help you boost those sales. Our royalty management tool Abacus should be getting a revamp too.
Other things:
Add new retailers in the audiobook market, e.g. music streaming platforms

Add new retailers from growing markets in Southeast Asia and Latin America 
I hope you stay tuned with us. And as always, happy publishing!