34 Top Fiction Book Publishers for 2023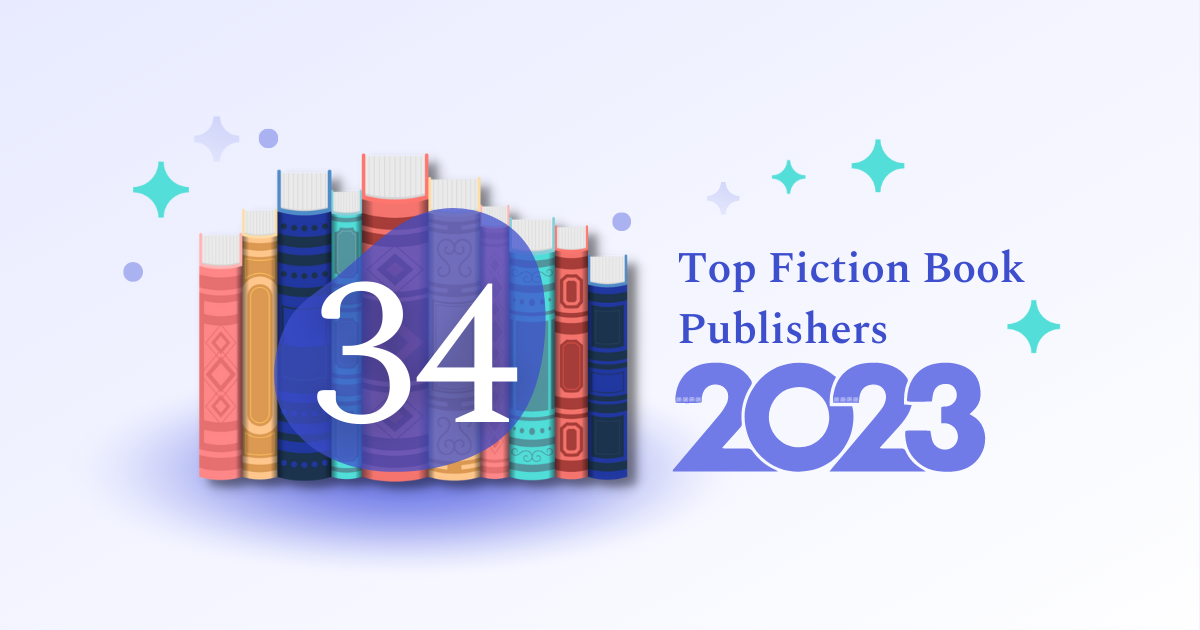 Bookworms everywhere agree on who the top fiction book publishers are. And they tend to be correct not solely based on popular opinion but also on the portfolio, readership, author diversity, book sales, and capacity to instill trends for readers and cinephiles everywhere. These literary publishers are sought after by readers everywhere for their variety of genres, award-winning adult fiction, or bold writing. 
If you are looking for publishing houses but are still deciding if you should go with a literary agent or an independent publisher, here is a list of who's among the top fiction publishers, including the ones currently accepting submissions.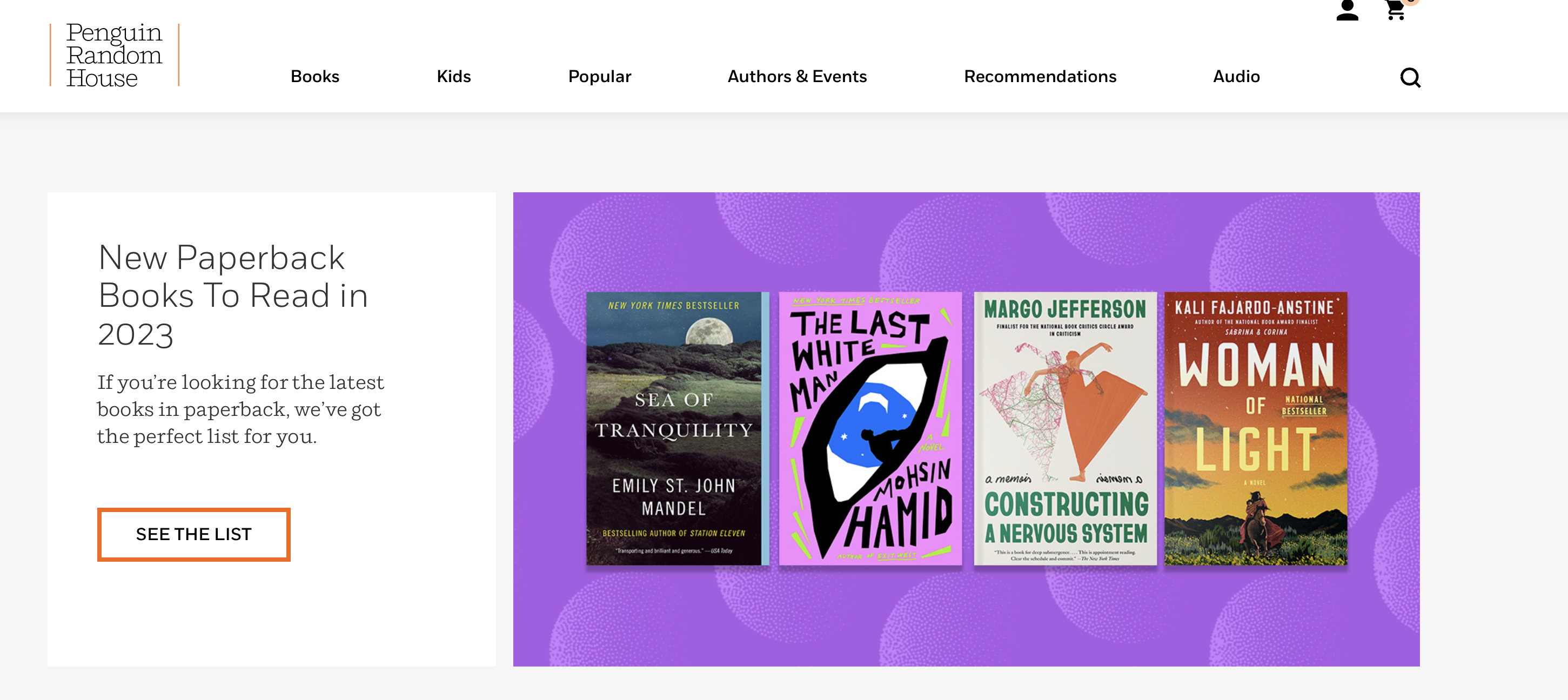 With a stated mission to ignite a universal passion for reading by creating books for everyone to love, Penguin Random House is one of the Big Five fiction publishers worldwide. They are headquartered in New York City and operate in 20 countries over six continents. They are home to more than 300 imprints that work independently and are creatively different.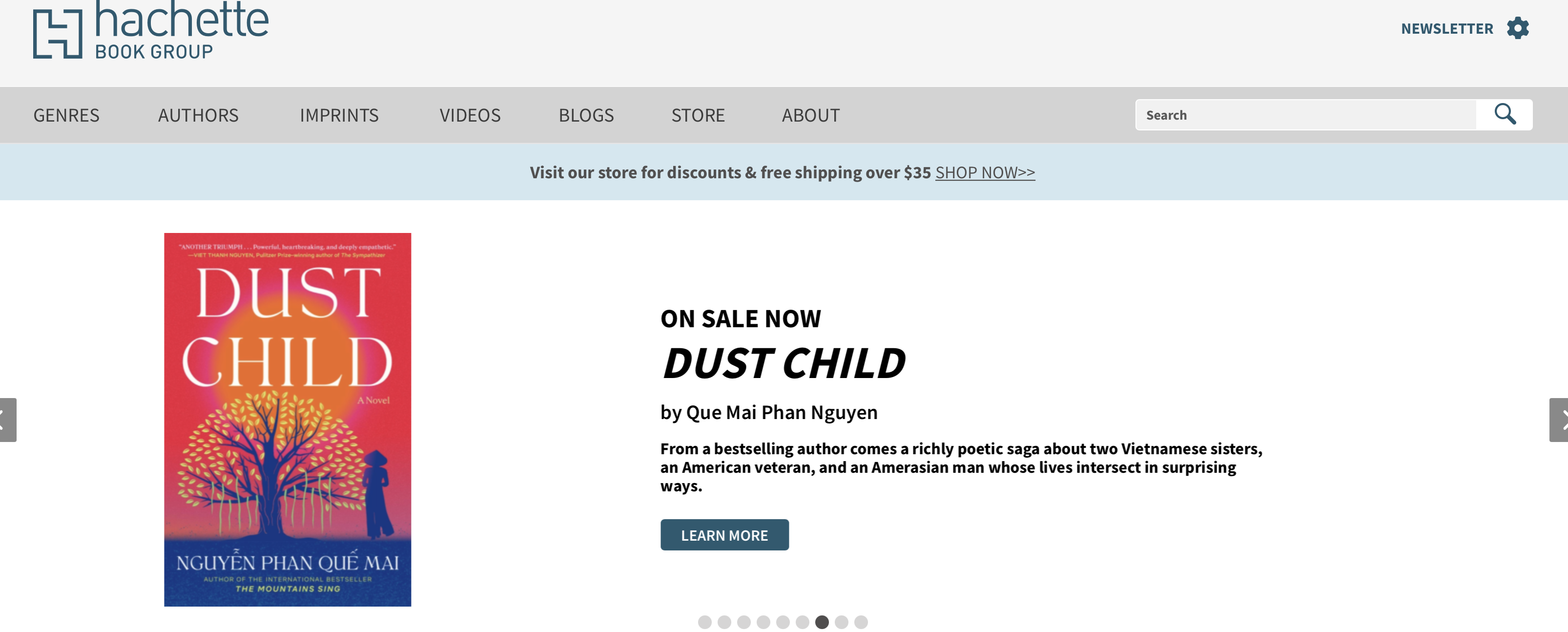 One of the leading fiction publishers in the US, comprising dozens of esteemed imprints, Hachette publishes books of general interest, including children's books. Their house books include Pulitzer Prize, National Book Award, Caldecott Medal, Newbery Medal, Booker Prize, Nobel Peace Prize, and other major honors.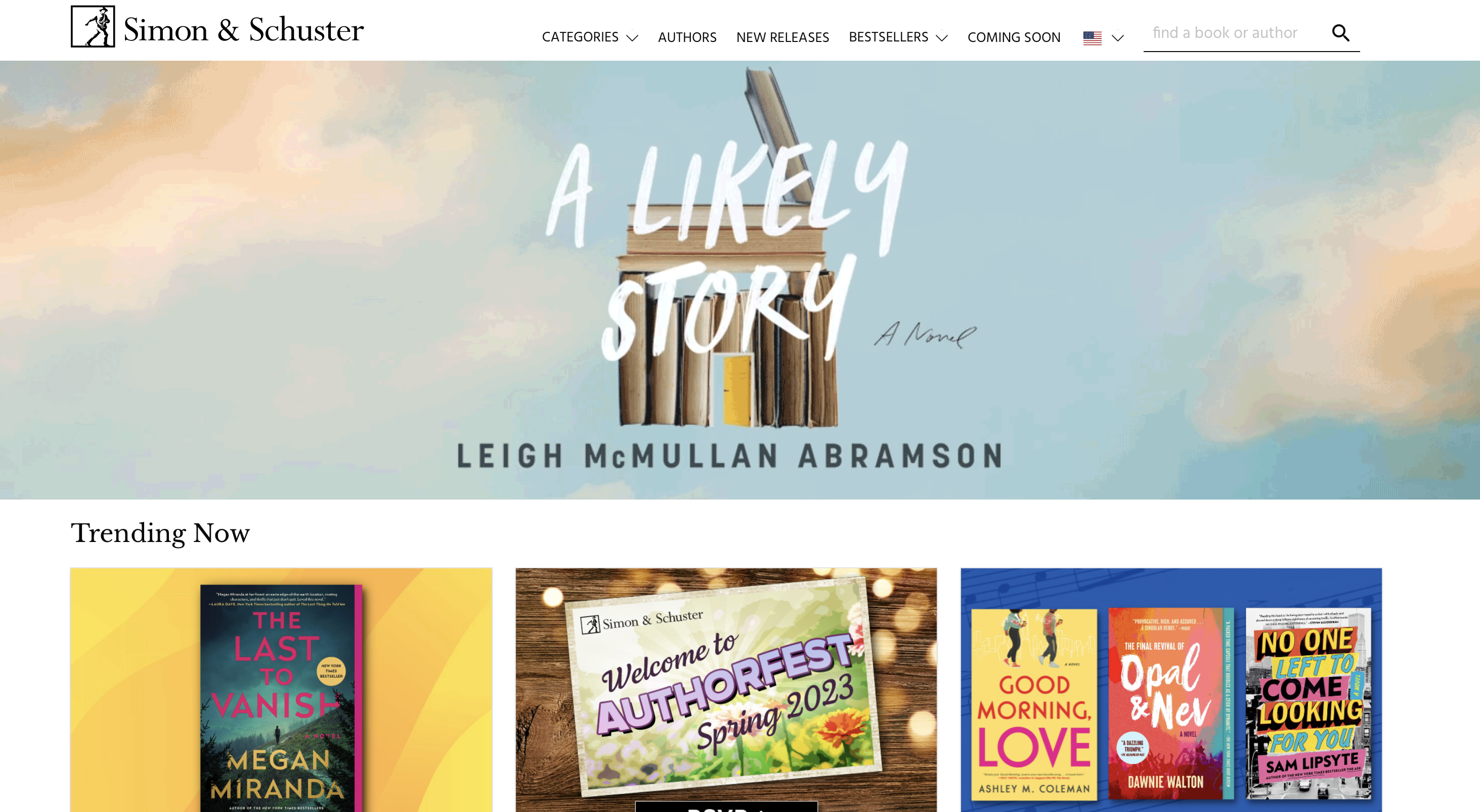 Simon & Schuster features a wide range of adult fiction, children publishing, and audio publishing imprints, making them a leading book publishing company worldwide. Submissions are considered if presented by a literary agent.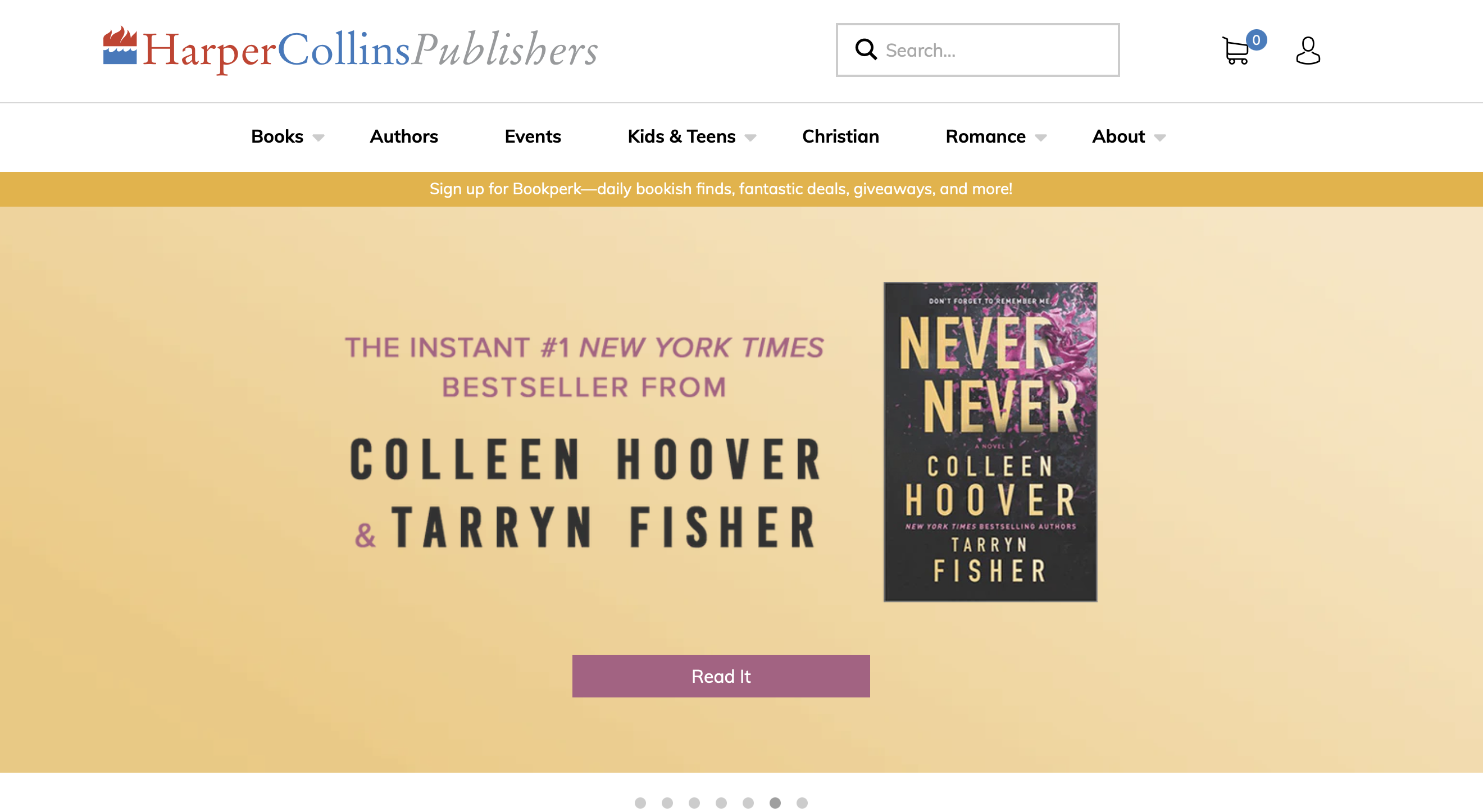 The second largest consumer book in the publishing industry, Harper Collins operates in 17 countries, publishing around 10.000 new titles yearly in 16 languages. 
Attention romance writers! Of all their 120 imprints, solely Avon Impulse is currently accepting submissions.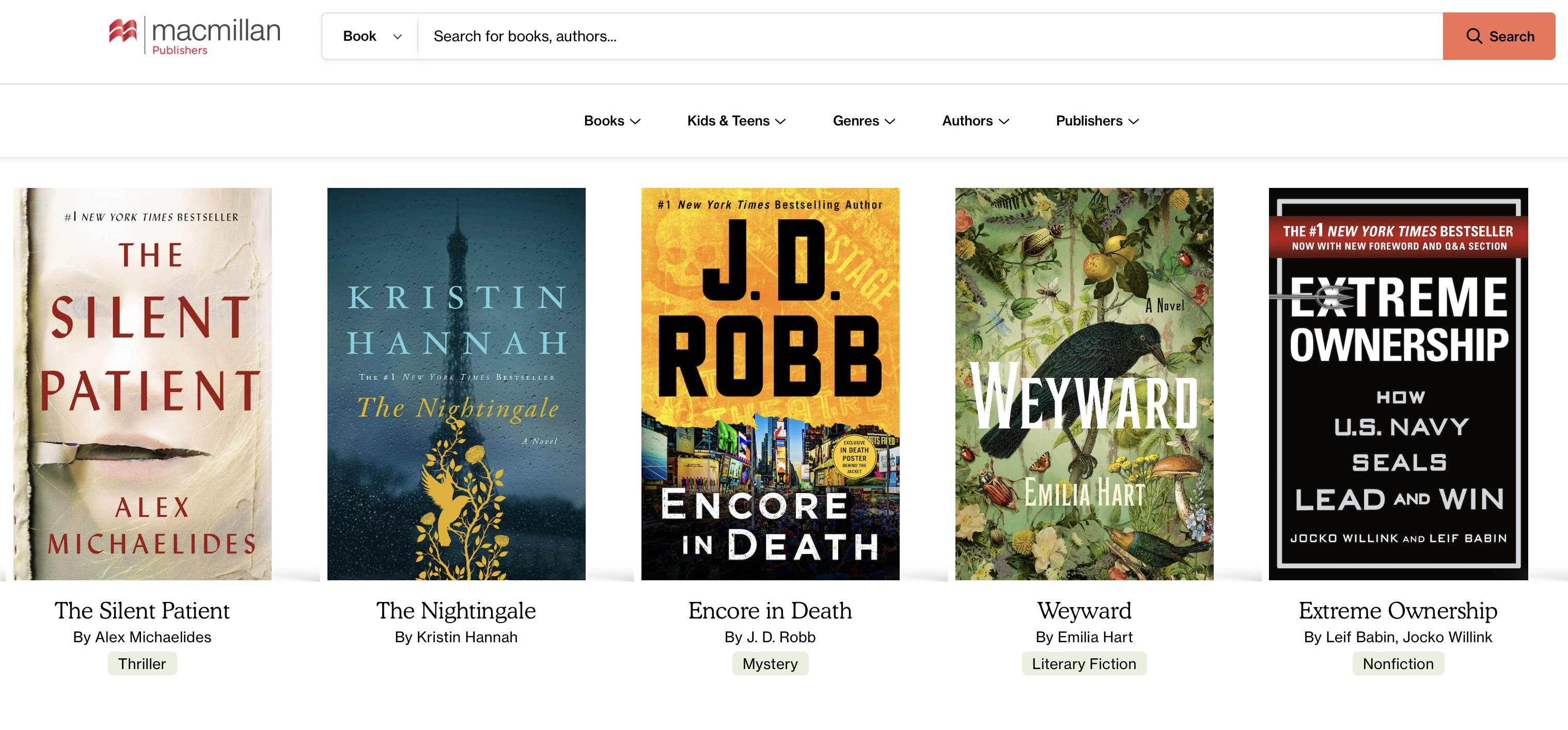 As an independent, forward-thinking, author-focused, and global entity, Macmillan is one of the top fiction publishers in Europe and beyond. One of the Big Five of the publishing world, Macmillan was founded in 1843 by two brothers, Daniel and Alexander Macmillan, who dreamt that a large tree could grow from a small seed.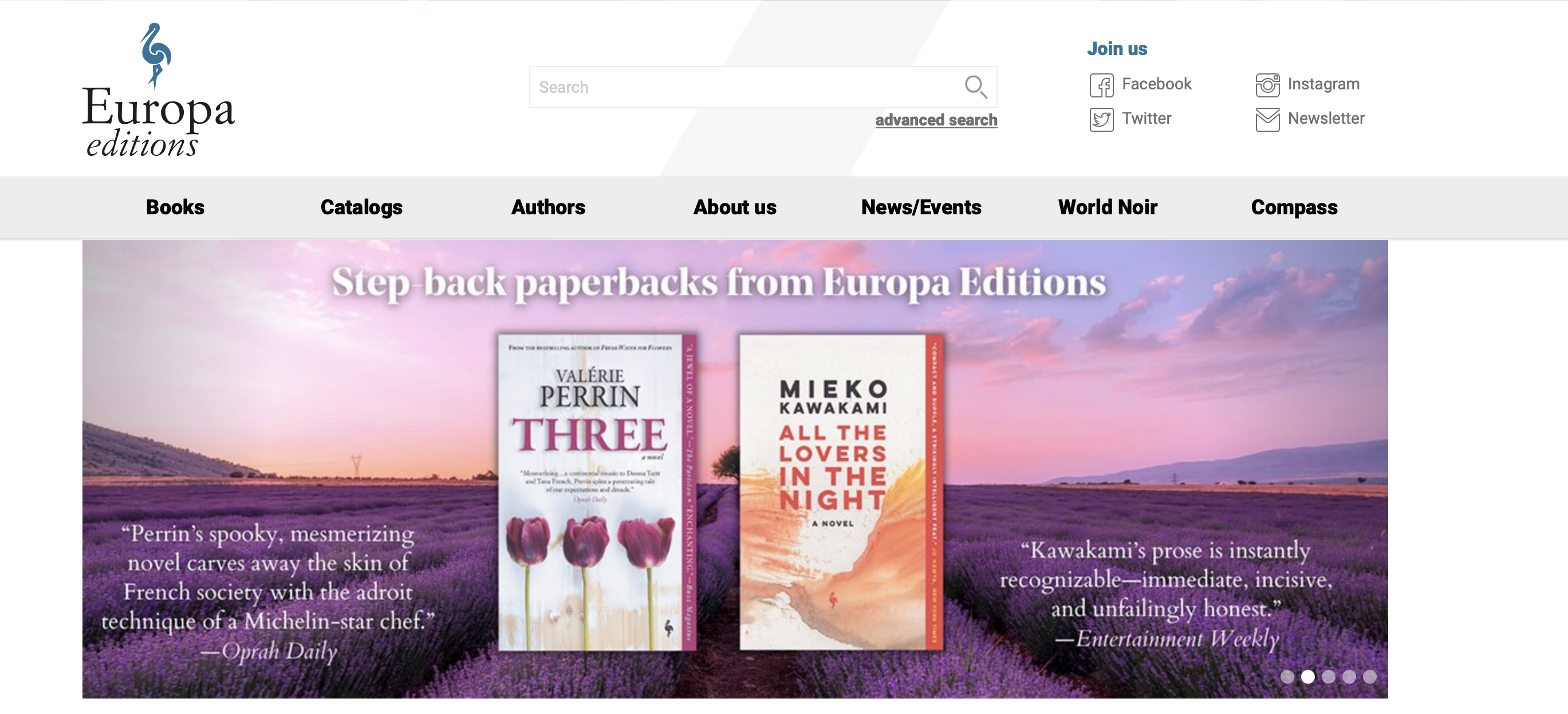 Europa Editions, one of the mid-sized fiction book publishers, is dedicated to bridging cultural divides by introducing fresh and vibrant voices from an international writing community to the UK and the US publishing markets. This independent publisher of quality fiction introduced Elena Ferrante to English reading audiences.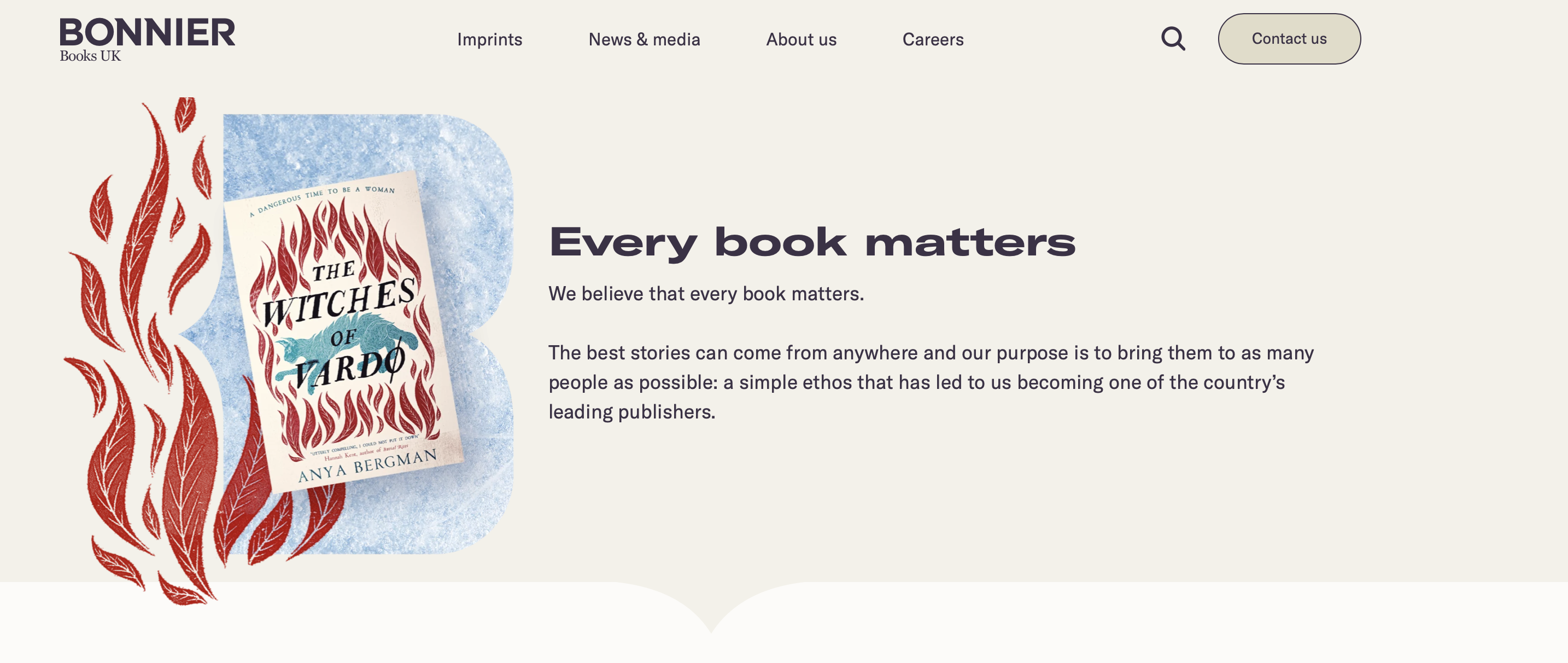 Bonnier Books is a publishing model built on the vision that every book matters. It has 17 imprints and incorporates several publishing houses and book retailers in Northern Europe: Sweden, Finland, Denmark, Norway, Germany, Poland, and the United Kingdom.​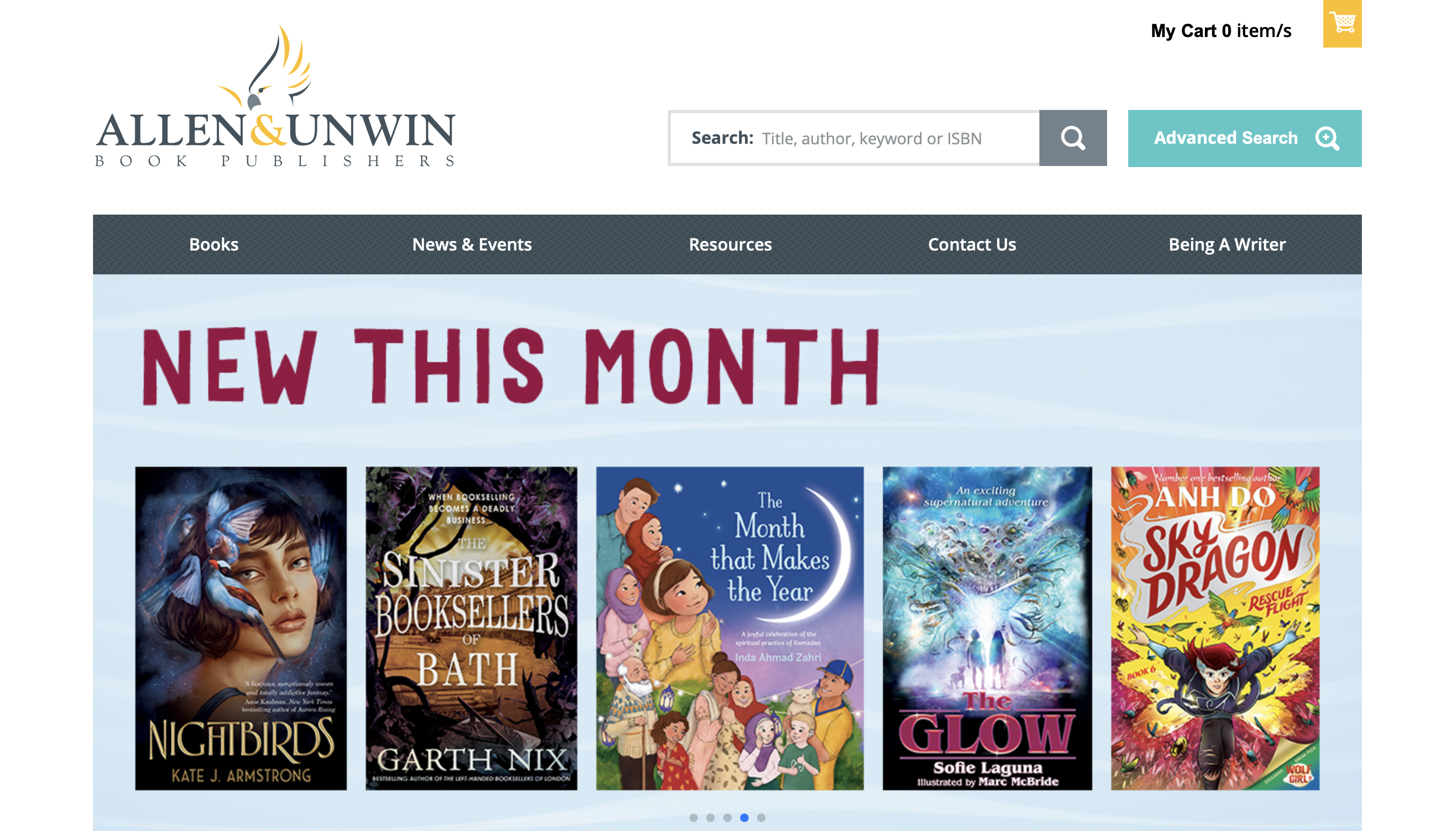 Australian leading independent fiction publisher Allen & Unwin has been voted publisher of the year 14 times, 12 of them since 2000. This fiction publishing house oversees approximately 250 titles yearly and has created an innovative submissions system, the Friday Pitch.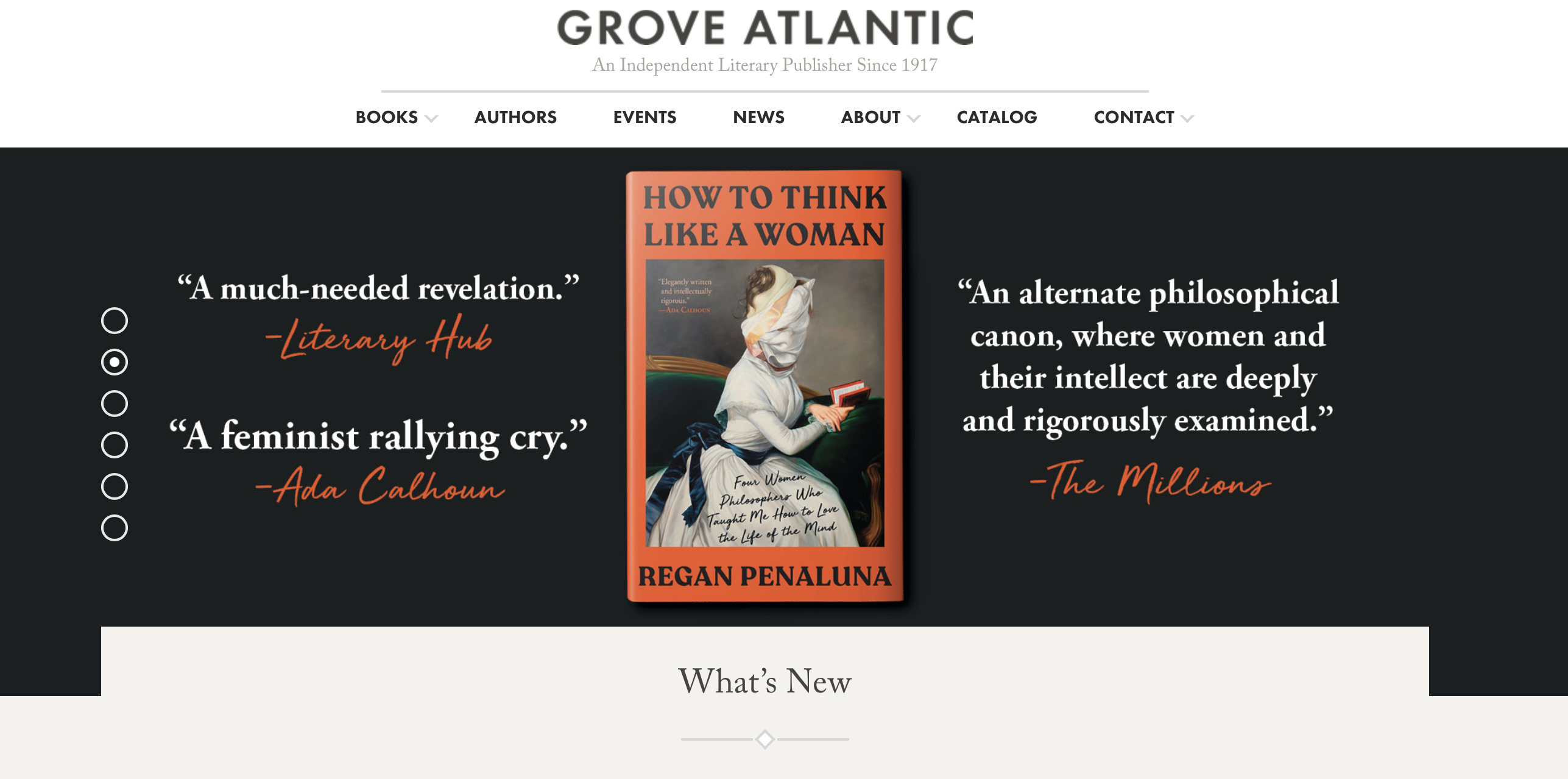 Grove Atlantic is an independent publisher established in 1917 with a catalog of diverse titles and boundary-pushing fiction that has set the standard for American fiction. They will consider manuscripts if submitted through a literary agent. 

Established in 1975, Orient Paperback is a division of Vision Books with a vast catalog of themes, including Body, Mind & Spirit, Health & Fitness, Self-Help, Fiction, Brain Games, Sports, Humour, Religion & Spirituality, and Reference. Submissions take 10-12 weeks to be reviewed, and they must be submitted as hard copies with author bio-data included.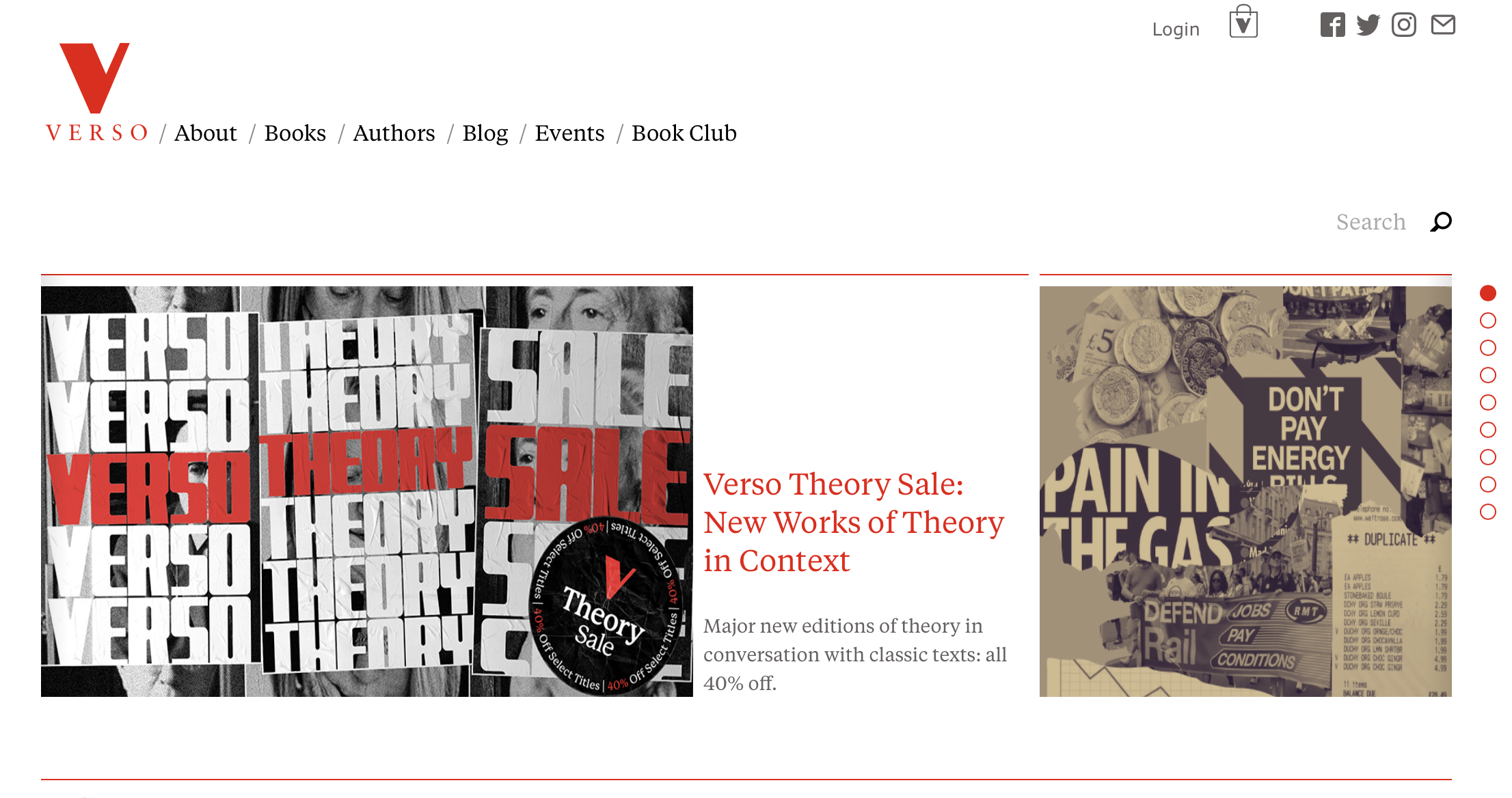 Verso is the largest radical independent publishing house in the English-speaking world. Submission guidelines are very strict, and each book published is thoroughly considered.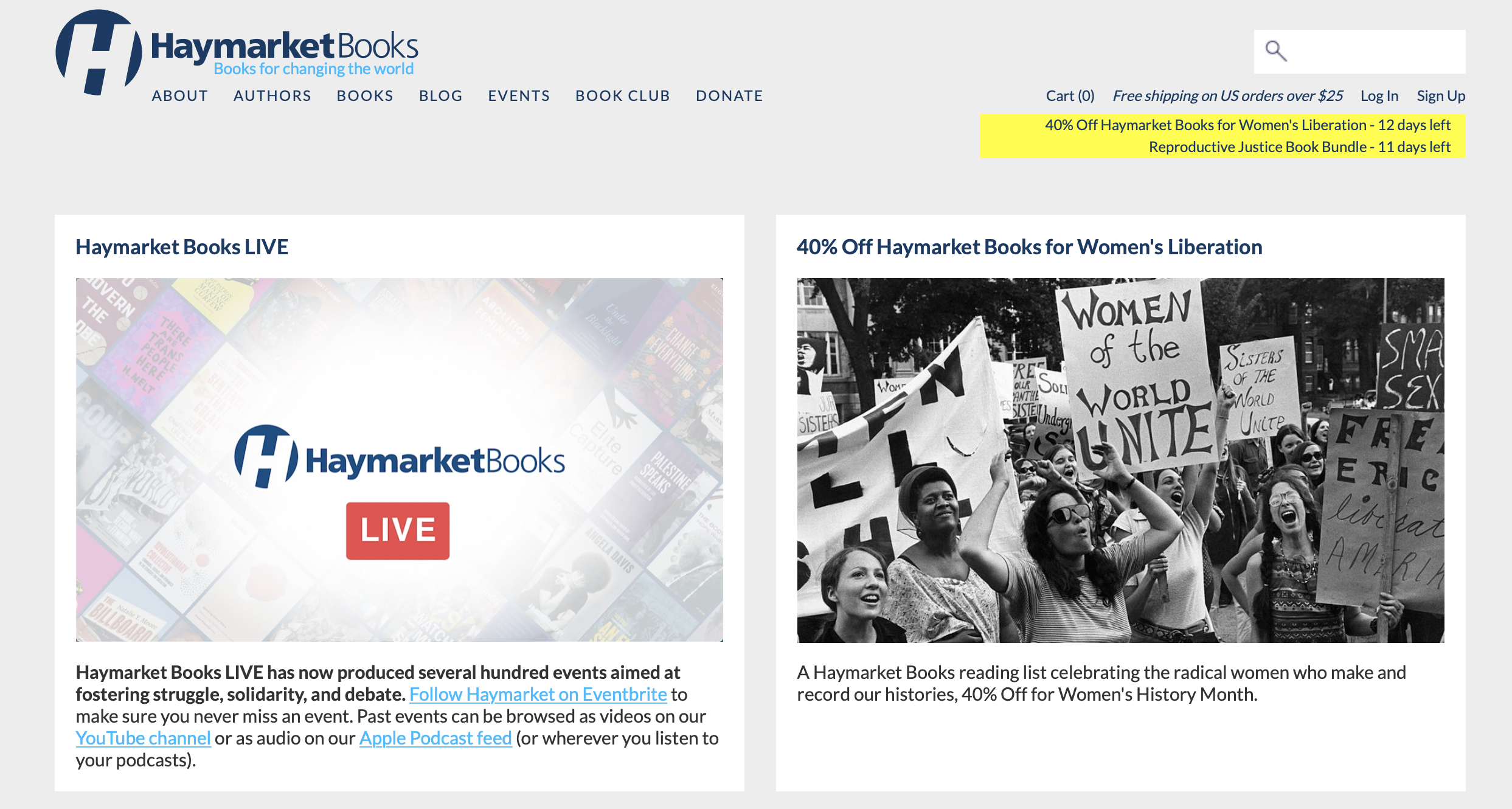 Haymarket Books is another radical, independent publisher of books contributing to social and economic justice. 
The publishing house was founded in 2001 and currently has a portfolio of more than 900 titles. Published authors include Angela Y. Davis, Arundhati Roy, Keeanga-Yamahtta Taylor, Eve Ewing, Noam Chomsky, and many others.
Check submission guidelines for eligibility.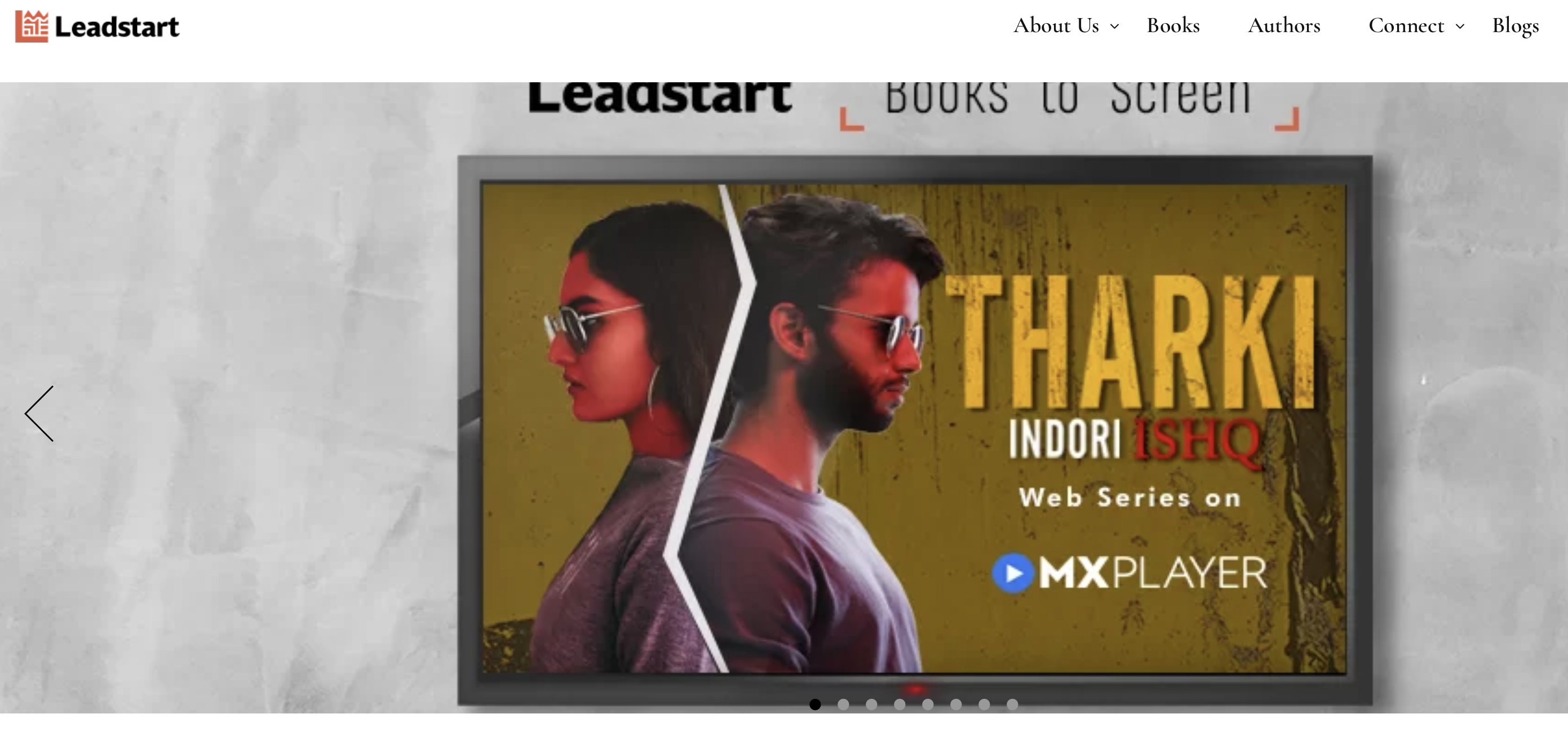 Leadstart is a top publishing house from India with a mission to publish distinguished authors from across the globe. Writers in the portfolio have been longlisted, shortlisted, or awarded the prestigious Sahitya Akademi Award, Crossword Awards, Man Asian Literary Prize, various State Literary Awards, or The Padma Bhushan Award (third-highest civilian award in the Republic of India). Submissions are accepted, and proposals take at least one month to be reviewed.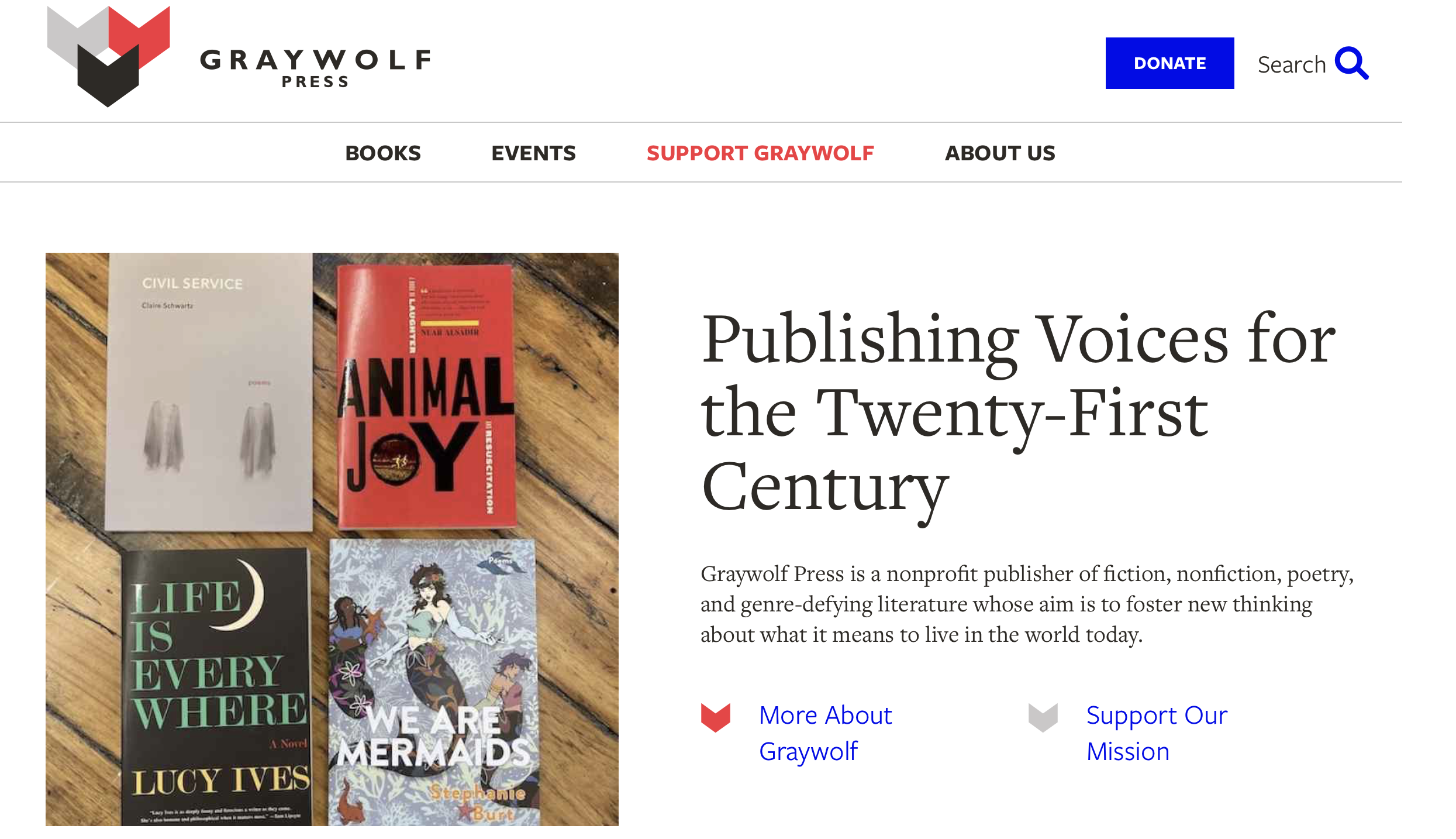 Graywolf Press is one of the leading fiction publishing companies committed to 21st-century American and international literature. This is a publisher devoted to observant editing, compelling design, and innovative promotion with careful consideration of diversity to ensure readers can encounter underrepresented voices.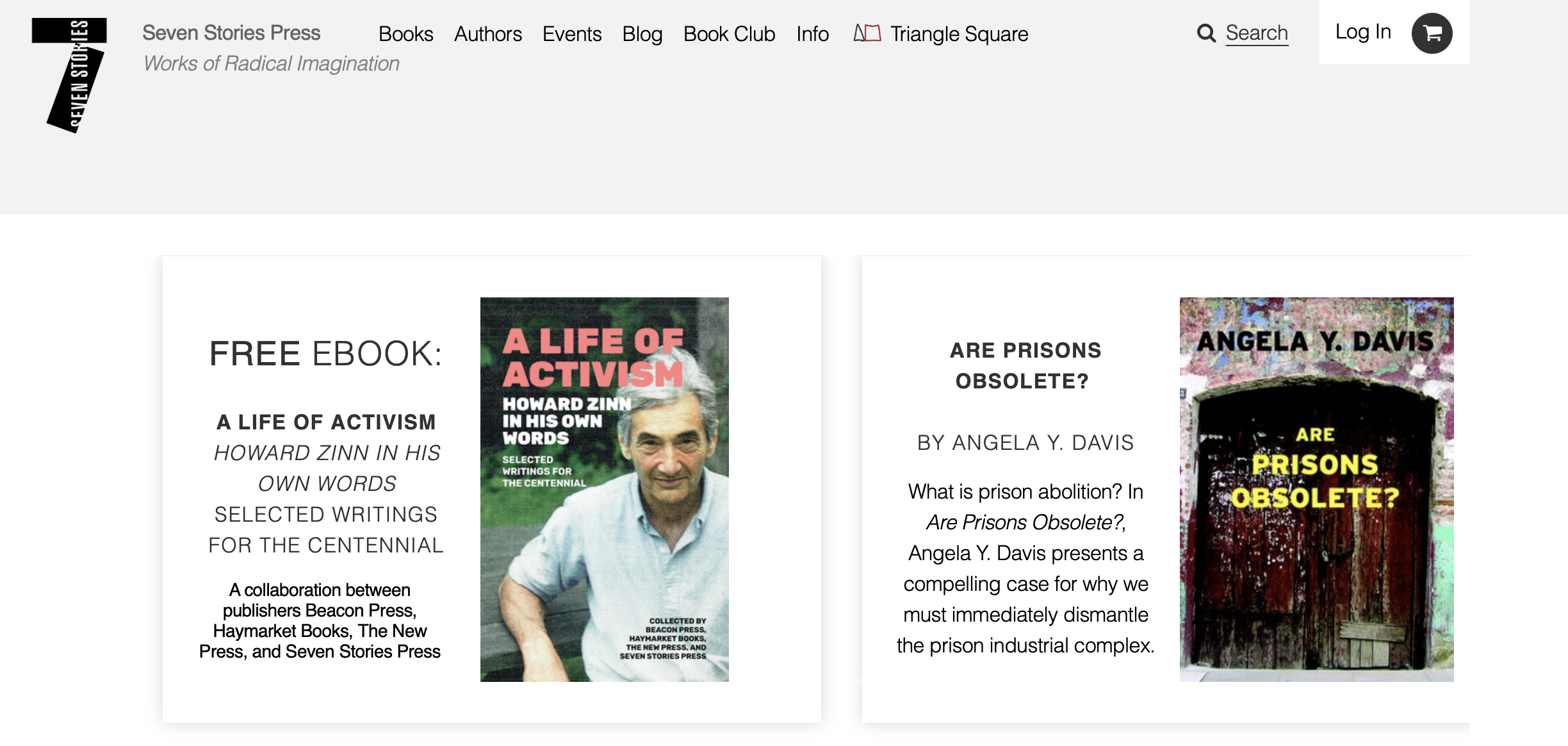 Seven Stories Press is a literary press founded in 1995 by Dan Simon. It was named after the seven authors who committed to making this publishing house a fiercely independent space. They publish uncompromising works of fiction, poetry, and political nonfiction, or hybrid forms of the three.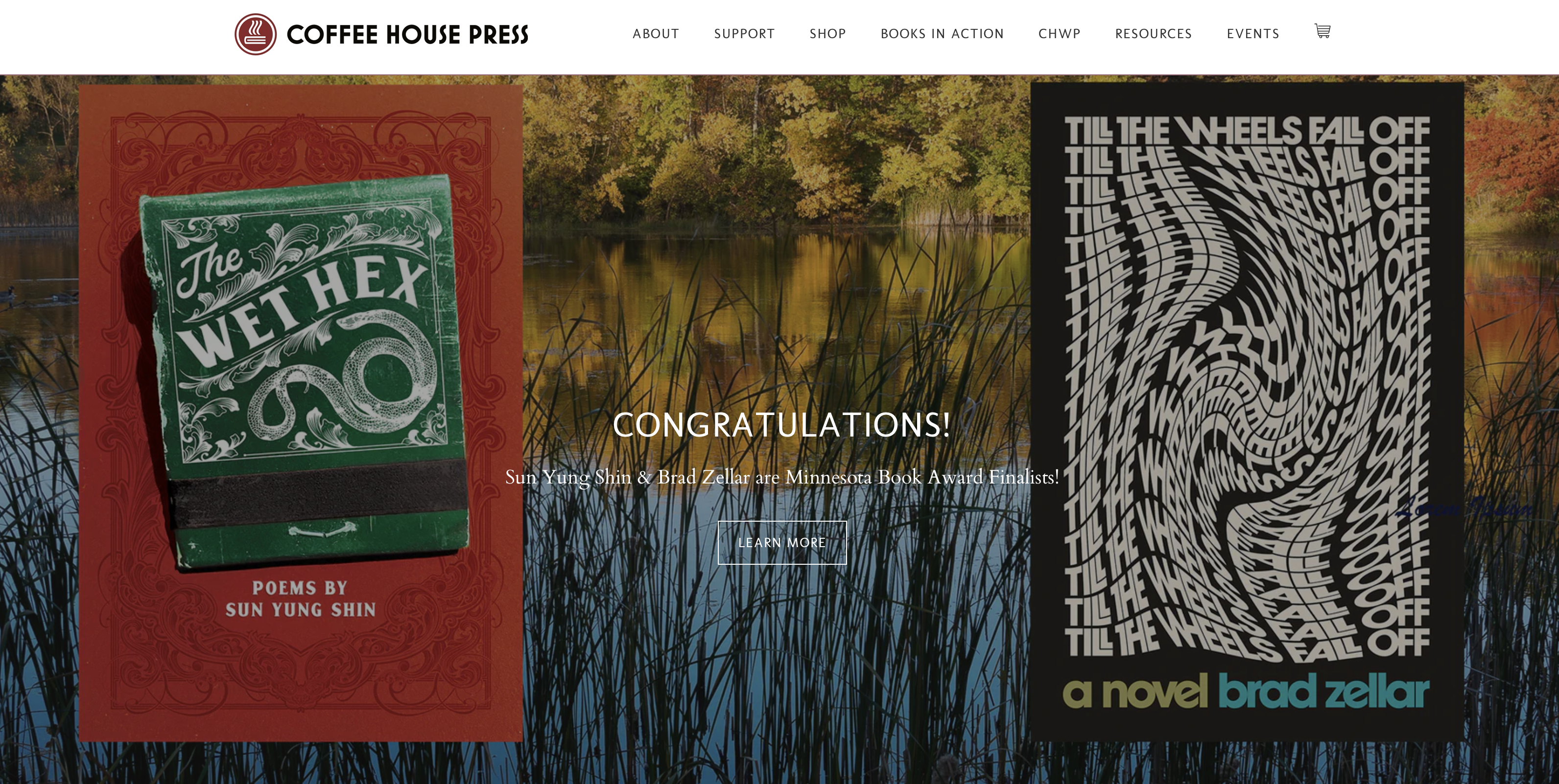 Aspiring to be one of the leading independent literary publishers, Coffee House Press creates a space for artists and audiences to interact and stretch the definition of what literature is or who can write it. Submissions are welcomed, but proposals should follow the guidelines.

Founded in 1946, this imprint of Macmillan is famed for its international list of literary fiction. Their portfolio includes twenty-five Nobel Prizes in Literature and numerous National Book Awards and Pulitzer Prizes. Nobel Prize winners include Knut Hamsun, Hermann Hesse, T. S. Eliot, Pär Lagerkvist, François Mauriac, Juan Ramón Jiménez, Salvatore Quasimodo, Nelly Sachs, Pablo Neruda, Seamus Heaney, Mario Vargas Llosa, Peter Handke, Louise Glück, and many more.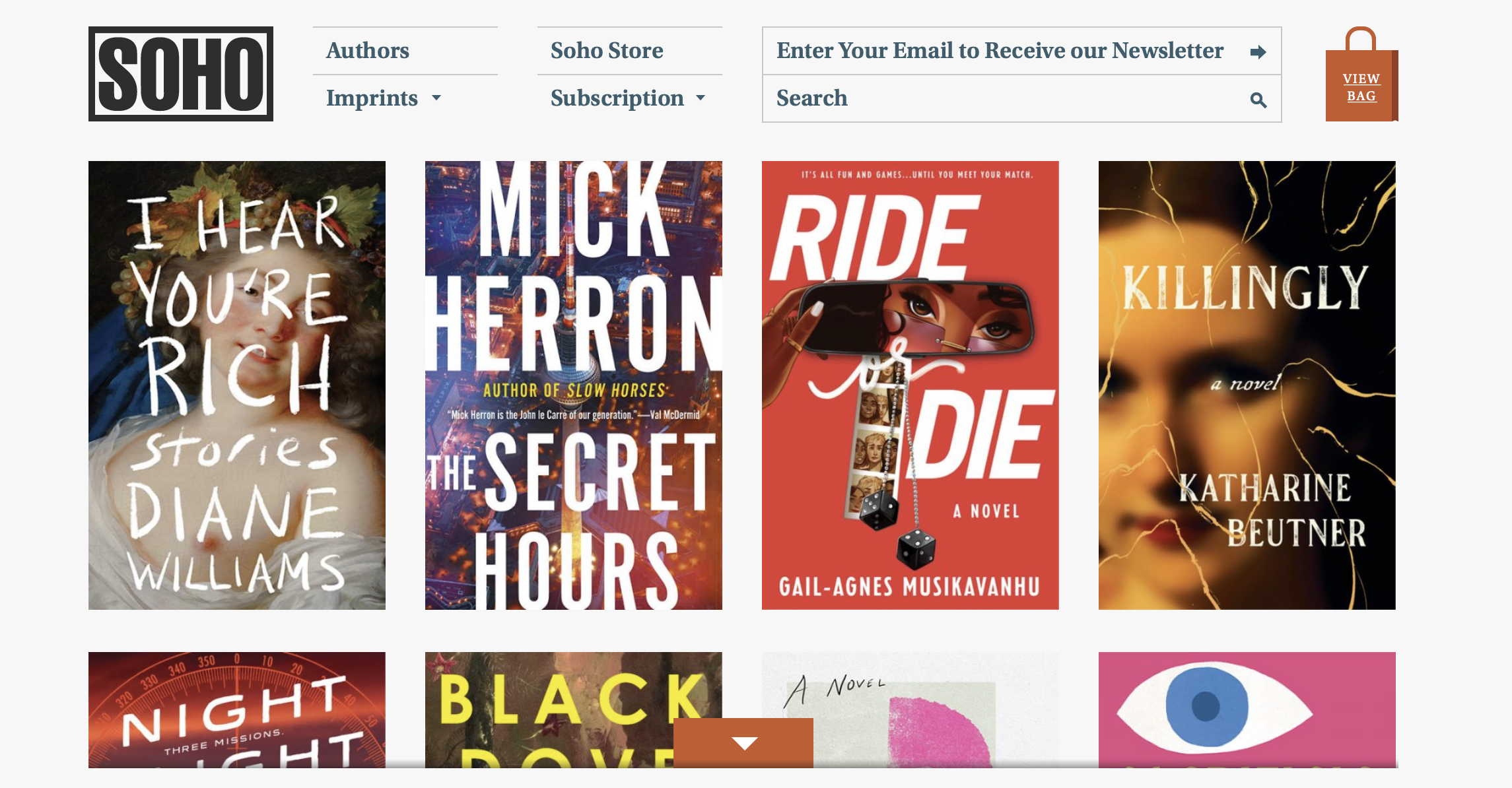 Soho Press was founded in 1986, and it publishes 80-90 books a year across its Soho Press, Soho Crime, and Soho Teen lists. This publishing house focuses on bold literary voices and strong authors with powerful stories and the ability to showcase new ways to see the world.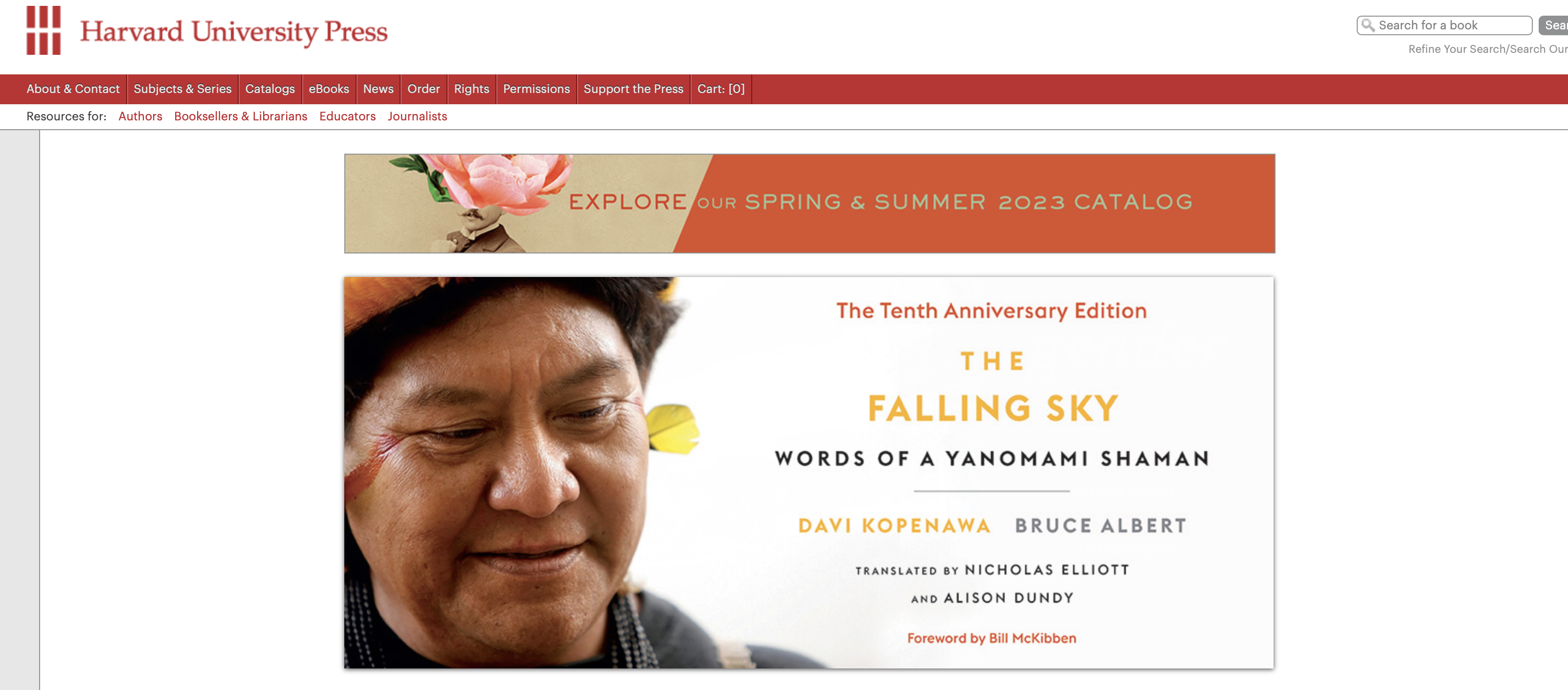 Founded in 1913, this is a publishing house looking to advance knowledge and learning. Their portfolio includes general readership titles and titles targeted to scholarly and professional groups from reputed experts and new voices.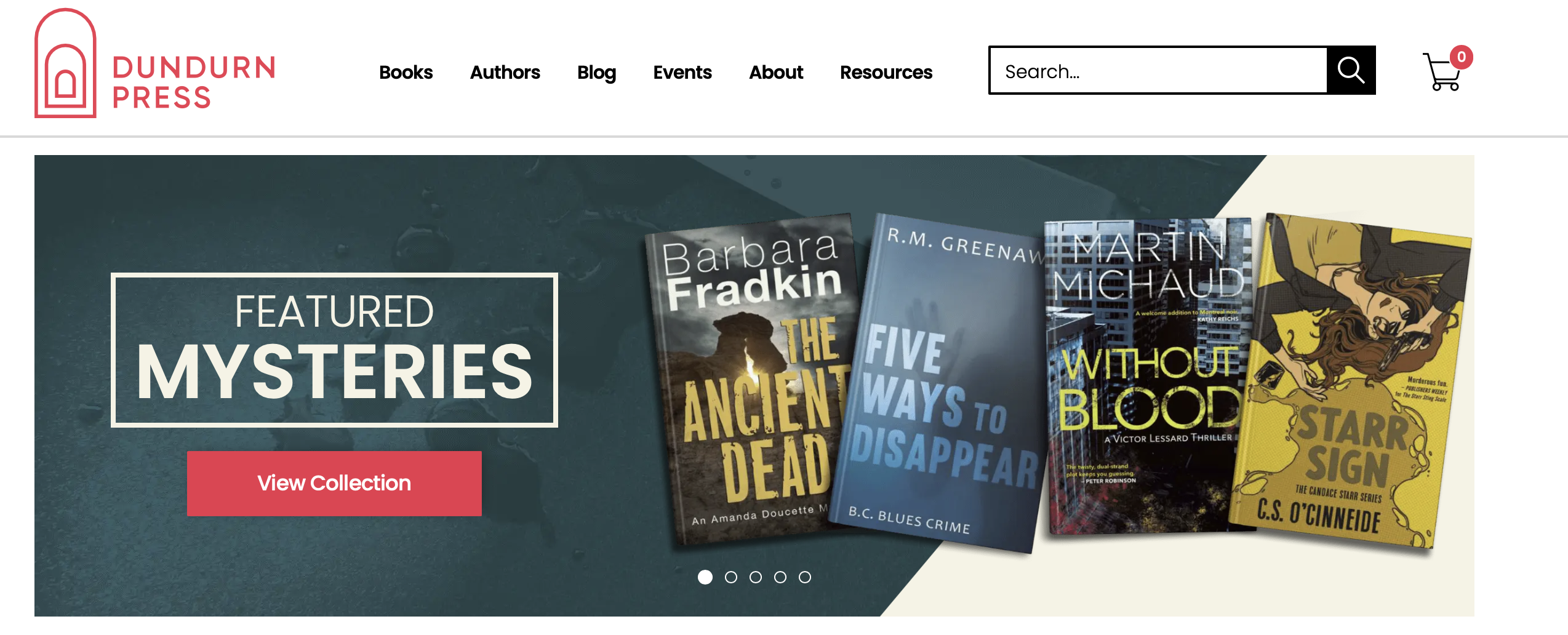 One of Canada's most prominent and leading publishers, Dundurn Press, holds around 2300 printed titles and is recognized for high-quality, award-winning fiction in multiple genres. 
They aim to make Canadian voices known in a world that hasn't discovered their true value yet. Books in their portfolio have been nominated or awarded the Scotiabank Giller Prize, Donner Prize, LAMBDA Literary Awards, Crime Writers of Canada Awards, Heritage Toronto Award, Toronto Book Award, Hamilton Literary Award, and Forest of Reading Awards, among others. They are the publishers of award-winning author Rowan McCandless.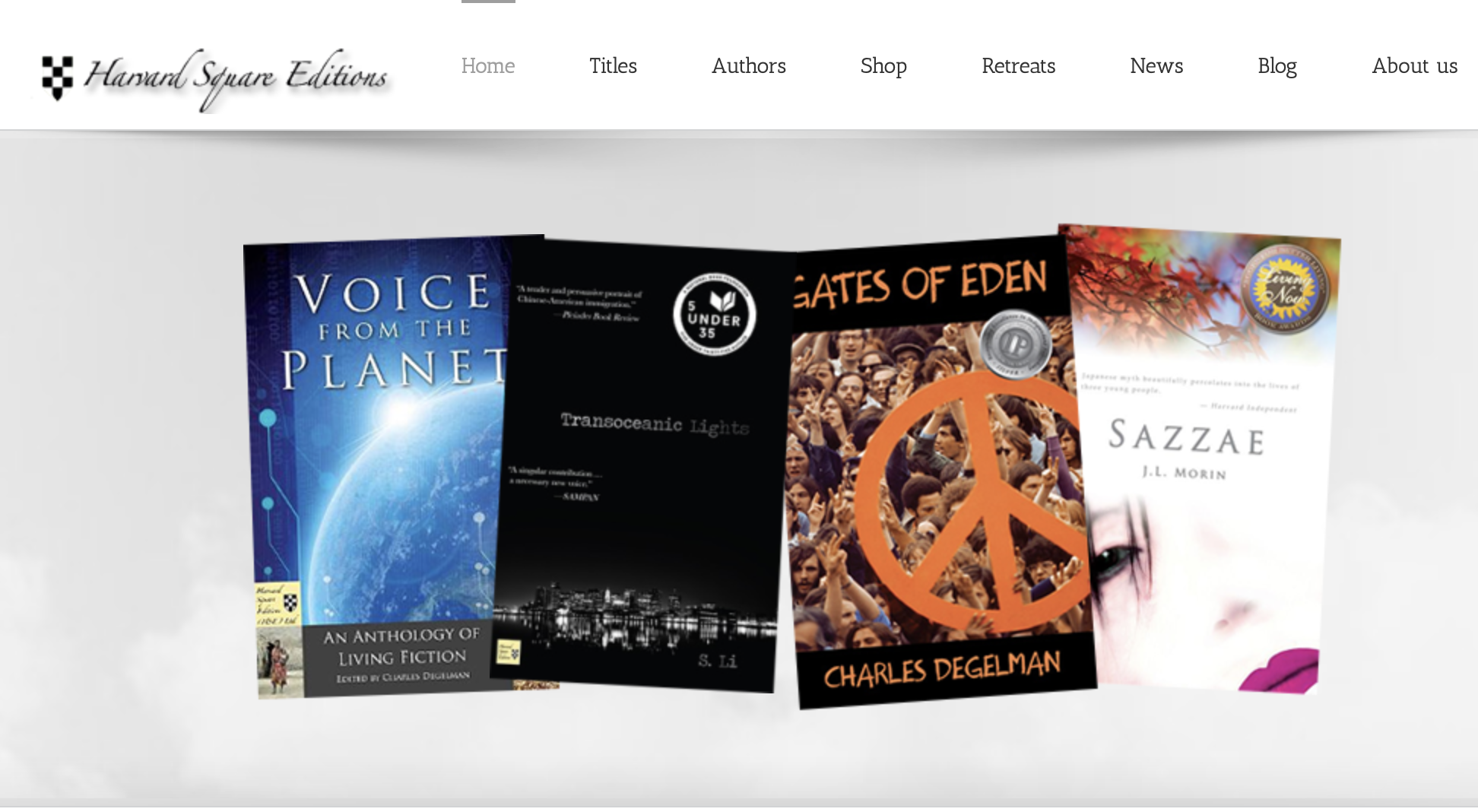 Harvard Square Editions is a publishing house run by Harvard Alumni who want to publish literary fiction of spiritual, social, and environmental value. They aim to transcend national boundaries and appreciate the aesthetic value and constructive content. Submissions are currently accepted.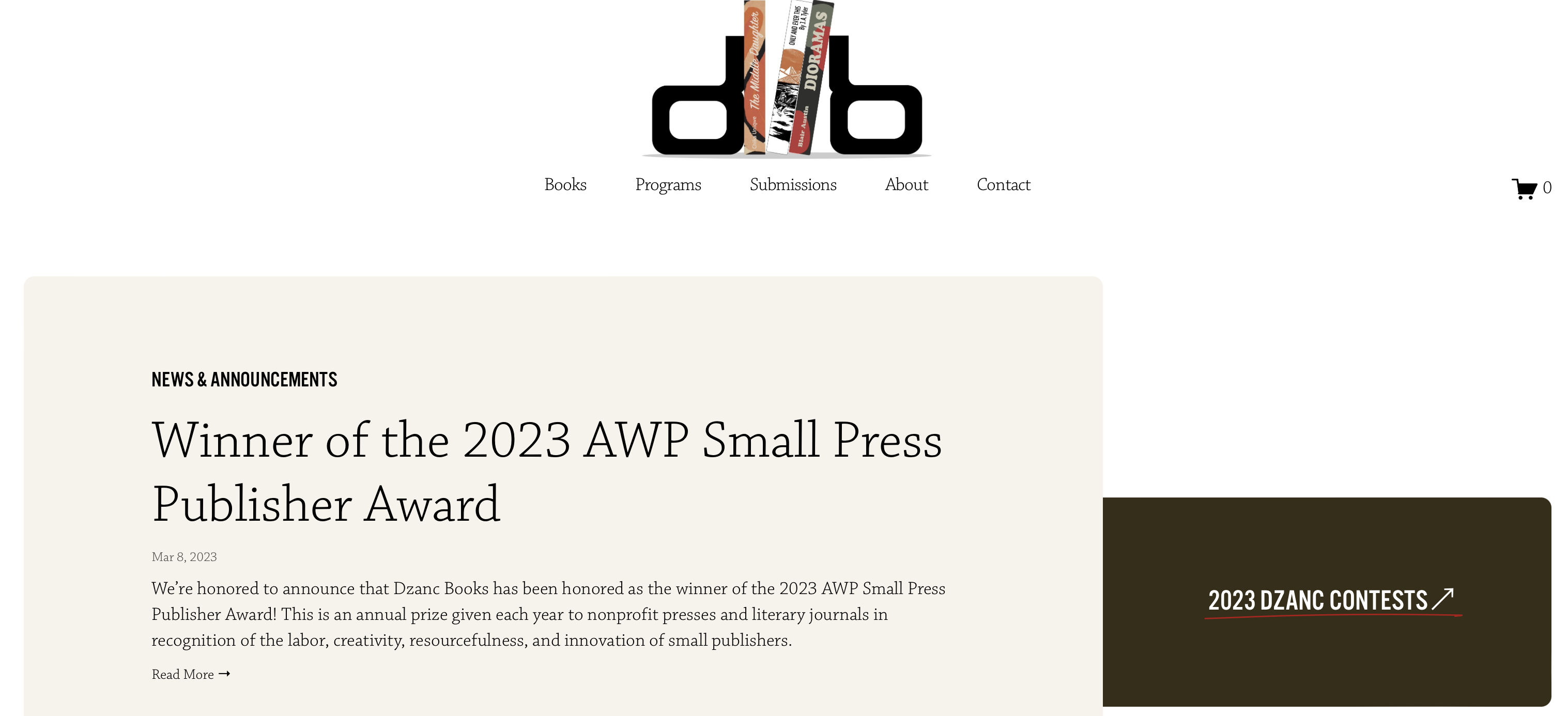 A publishing house created in 2006 to advance excellent writing while promoting readership and creative writing workshops. This daring publishing house conducts three annual Dzanc Prizes and accepts submissions outside the contest season. 
Their portfolio includes award-winning writers such as Roy Kesey, Yannick Murphy, Peter Markus, Hesh Kestin, Kyle Minor, Michael Czyzniejewski, Suzanne Burns, Peter Selgin, Laura van den Berg, Robert Lopez, Dawn Raffel, Jeff Parker, Terese Svoboda, and Henning Koch.
Melville House is an independent publisher founded in 2001 to publish Poetry After 9/11, a volume of materials sent by poets and writers in response to the 9/11 events. Melville House has made a reputation for contributing to the rediscovery of forgotten international authors.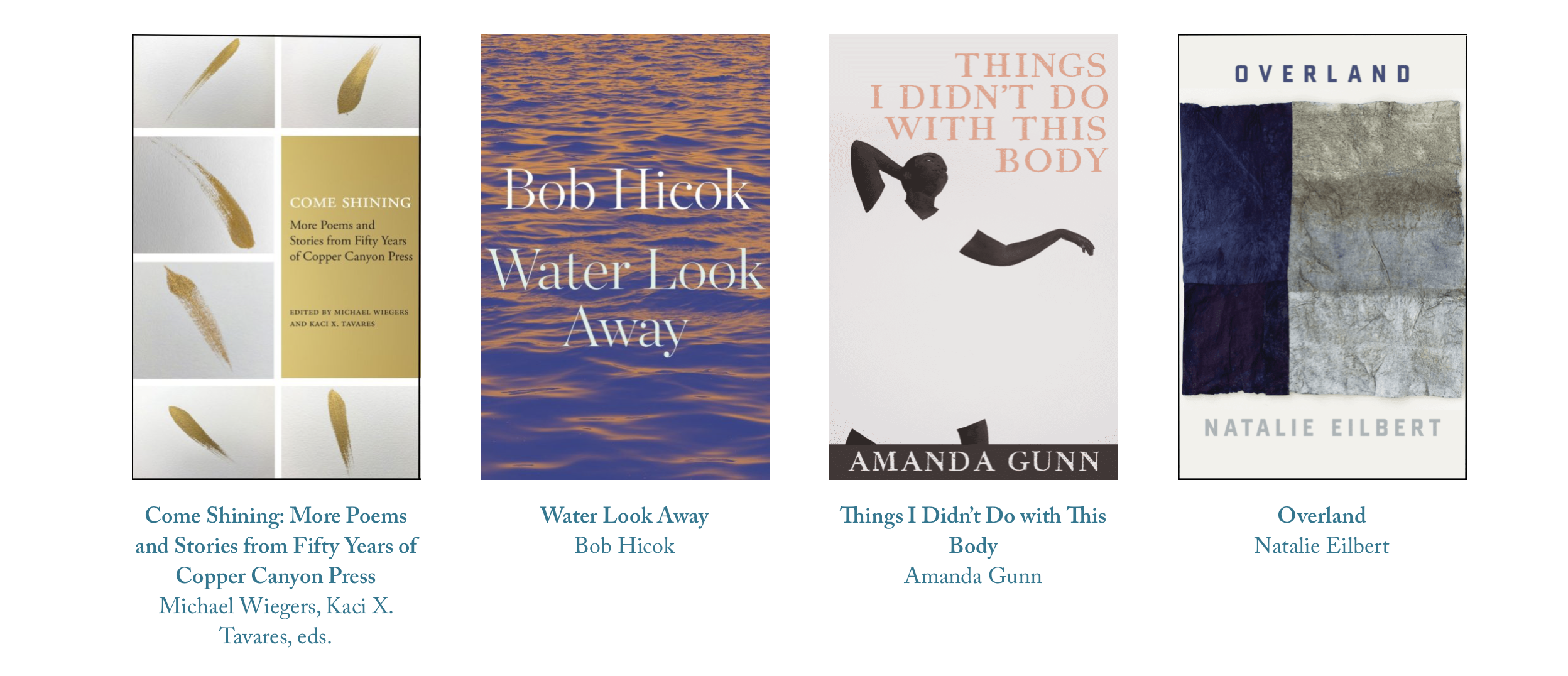 A publisher established in 1972 who believes poetry is vital to language and living.
The portfolio includes more than 400 titles, including esteemed authors such as Pablo Neruda, Odysseas Elytis, Octavio Paz, Vicente Aleixandre, and Rabindranath Tagore; Pulitzer Prize-winners Ted Kooser, Carolyn Kizer, Maxine Kumin, W.S. Merwin, Theodore Roethke, and Jericho Brown; National Book Award-winners Hayden Carruth, Lucille Clifton, Ruth Stone, and Arthur Sze; and some of the most original contemporary poets and translators such as Lucia Perillo, Ocean Vuong, Jericho Brown, and many others. 
They will be reopen for submissions in fall 2023.
New Directions Books was founded in 1936 by James Laughlin, a 22-year-old sophomore at Harvard. Submissions are no longer accepted, but short queries will be answered.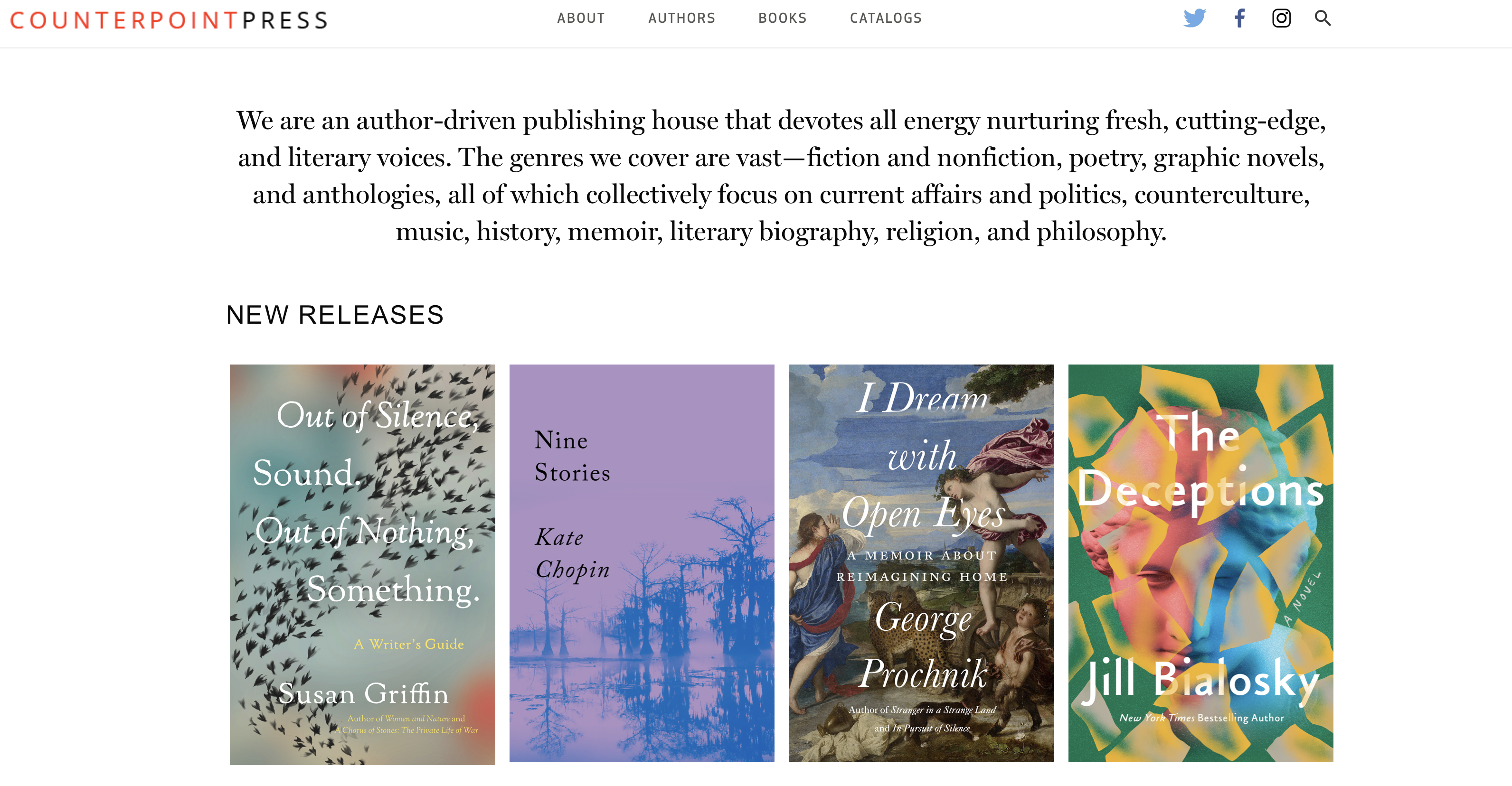 This one's a publishing house created in 2007 through the acquisition of Counterpoint, Shoemaker & Hoard, and Soft Skull Press, and it's devoted to cutting-edge literary voices. They are distributed by Penguin Random House.
Manuscripts can be submitted only through a recognized literary agency.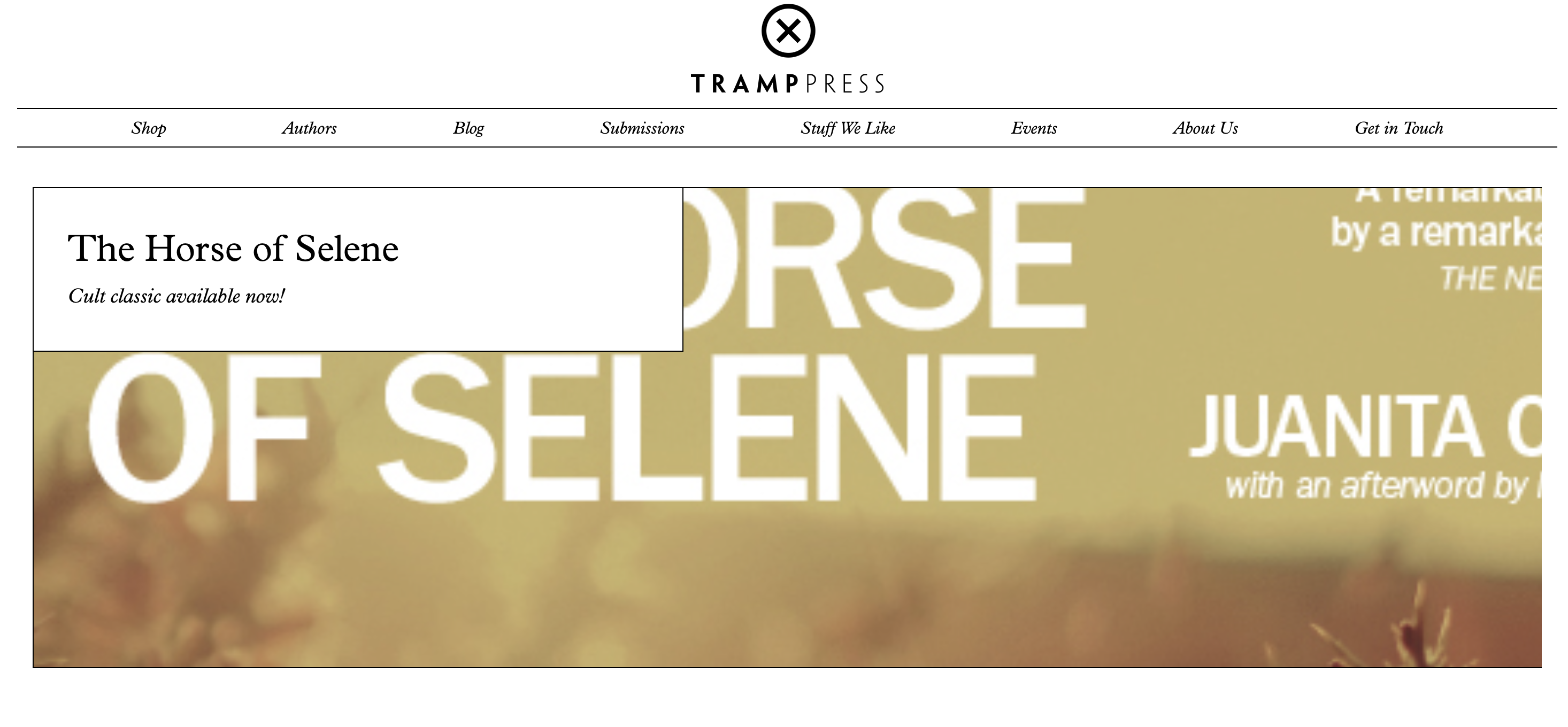 Founded in 2014, this Ireland-based publishing house is dedicated to distinctive literary voices and publishes internationally.
Authors in their portfolio have won Irish Book Awards, the International Dublin Literary Award (formerly the IMPAC), the Goldsmiths Prize, the Rooney Prize, the James Tait Black Memorial Prize, a Lannan Fellowship, the Davy Byrnes Award, the Hennessy New Irish Writing Award, the Geoffrey Faber Memorial Prize, and the Kate O'Brien Award. 
Nominations and shortlisting include the Booker Prize, the Costa, the Desmond Elliott Prize, the Michel Déon Prize, the Republic of Consciousness Prize, the Guardian First Book Award, and the Rathbones Folio Prize. Submissions are accepted, especially from underrepresented groups, according to their guidelines.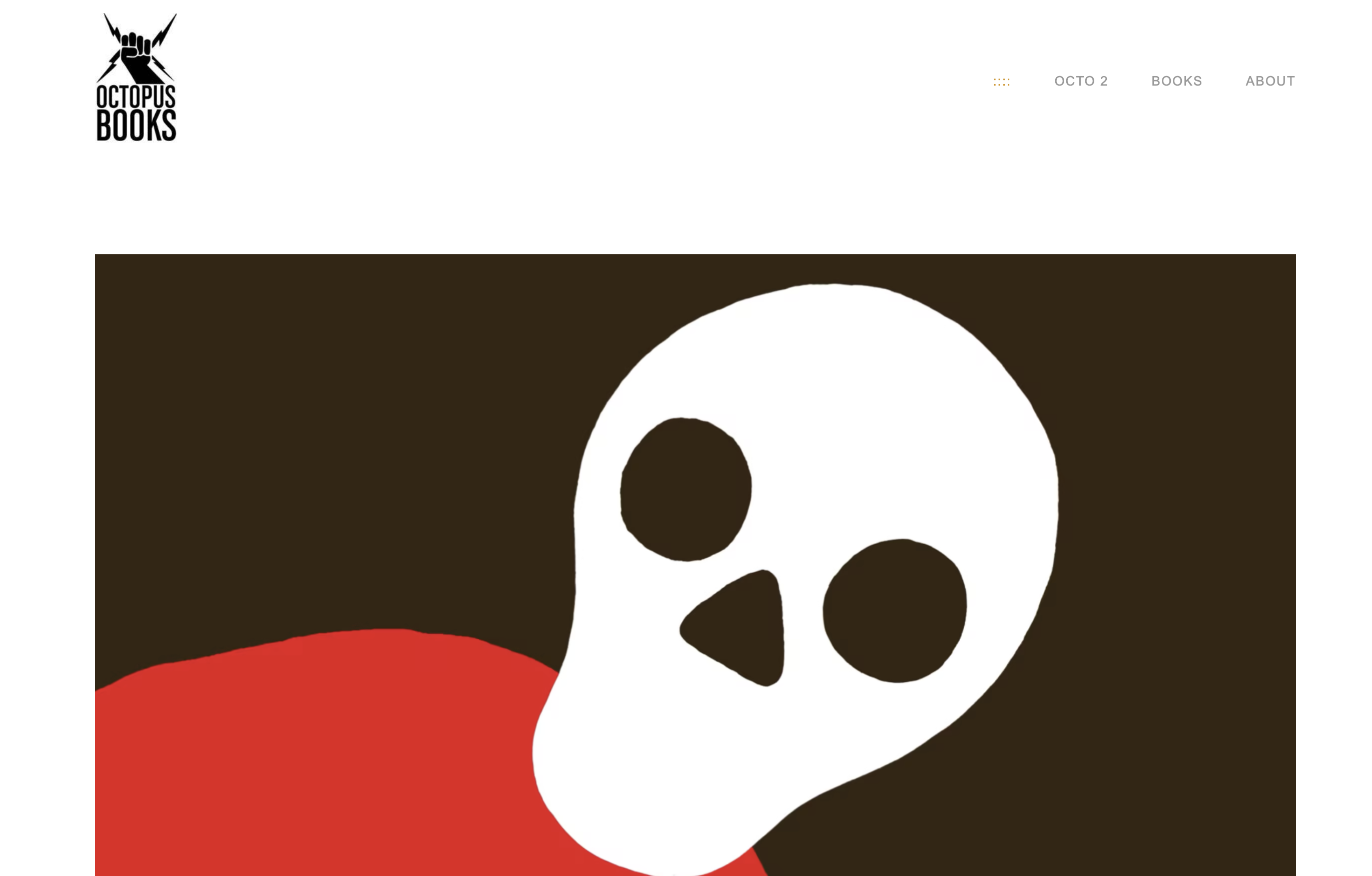 Octopus Books is a small, independent poetry publishing house dedicated to publishing any number of books yearly. They welcome submissions.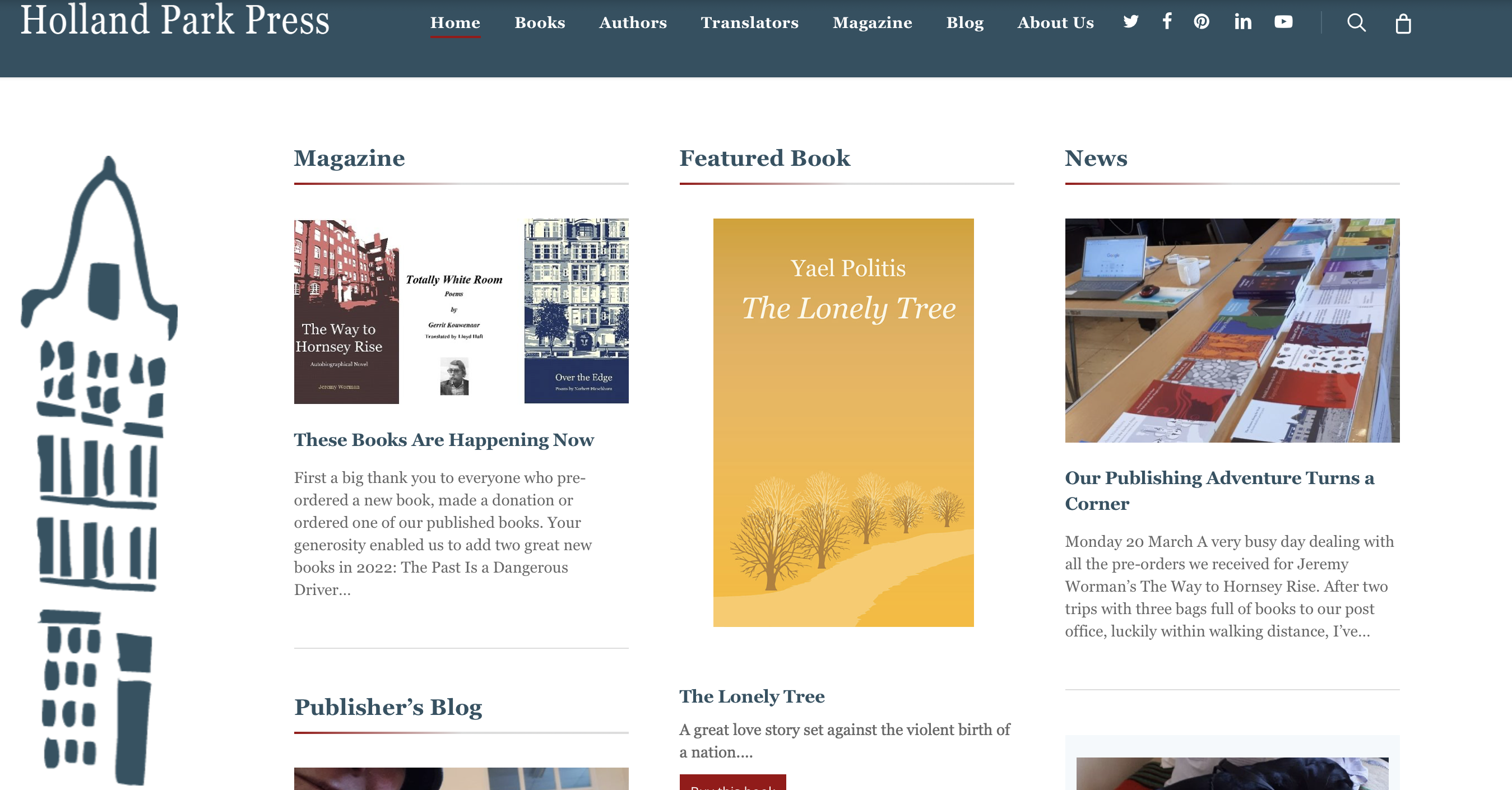 A publisher of literary fiction and poetry committed to introducing the work of Dutch writers into the English speaking market. Submissions are welcome in Dutch and English.

Looks to publish books able to ignite social transformation. We're talking about cutting-edge fiction, activist nonfiction, literature translations, children's books, and others. Stories should be voice and vision-driven, and genre-defying. Submissions will be open for a specific period in 2023. 

BOA Editions is a non-profit publisher of poetry and fiction looking to support contemporary literature by publishing new and established authors and selecting unique literary voices. 
Follow their submissions section for prizes and contest dates.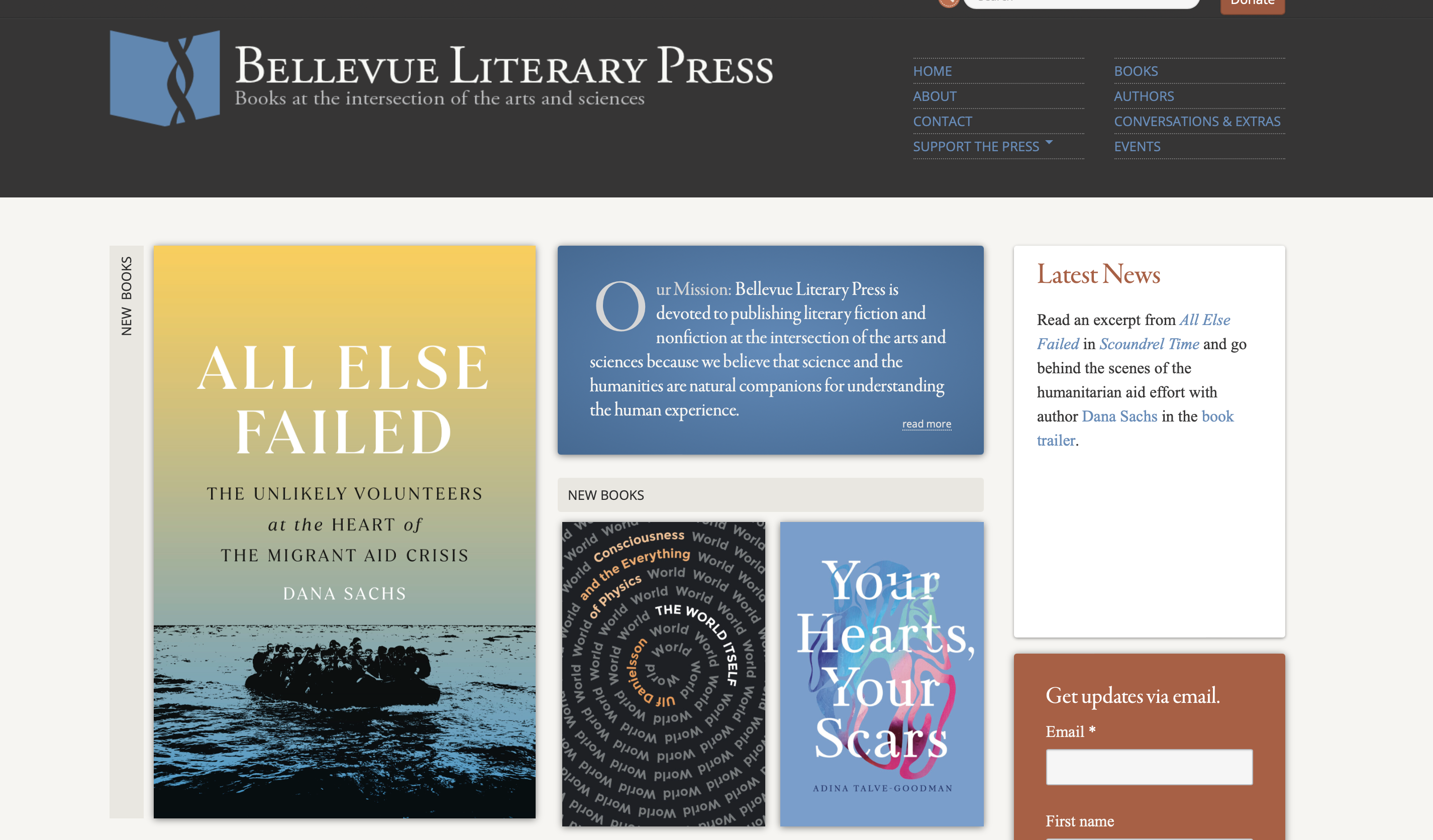 A literary press looking to publish works of fiction and nonfiction at the intersection between art and science. If your writing explores the social contract and nature of consciousness, this fits their primary interests and any other papers that place interdisciplinary dialogue at their core.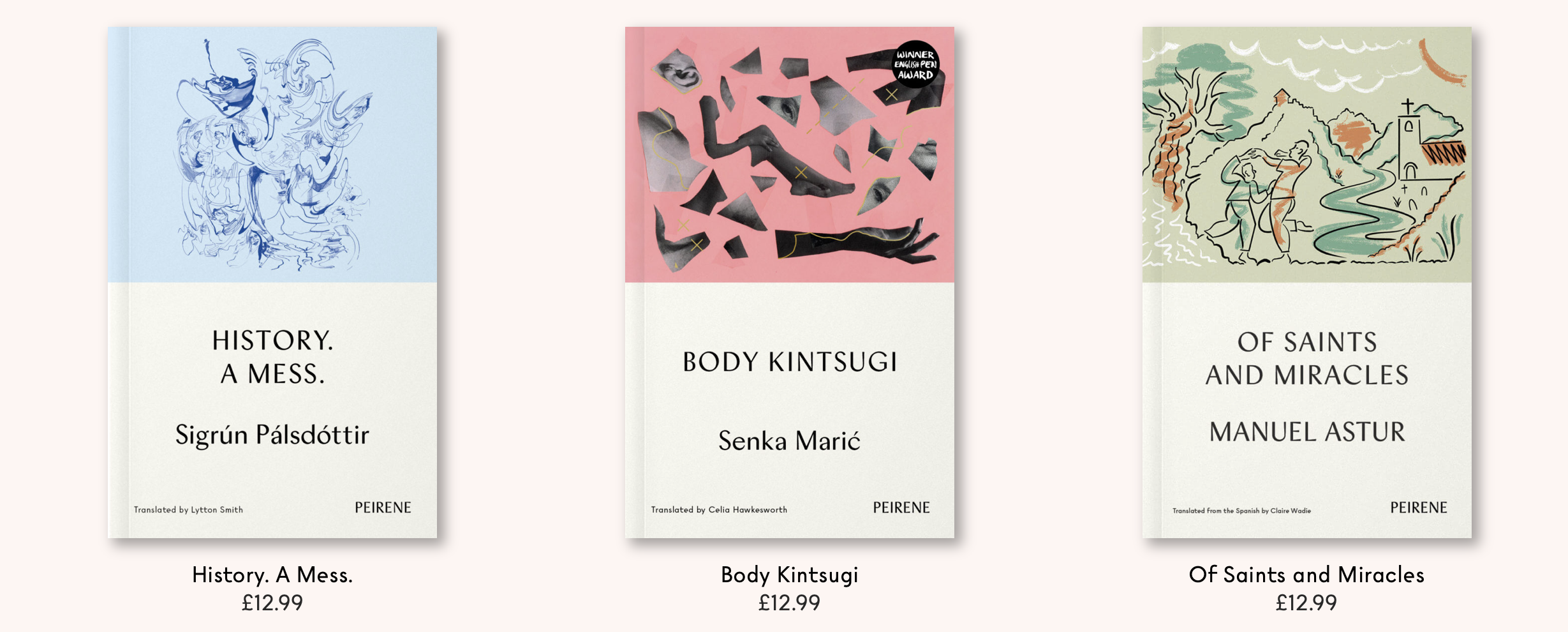 Founded in 2010, this is an award-winning independent publisher looking to feature new voices and great writers worldwide. Their portfolio comprises 40 titles translated from seventeen languages and twenty countries.

A house for poetry and other fine literature. Their mission is to publish contemporary voices followed by a consistent readership but overlooked by other commercial publishing houses. Check their submissions section for many literary contests featuring fiction, nonfiction, poetry, rising writers, and open calls.
Going Solo
If you are not willing to let the quest for the most appropriate fiction book publisher pull you away from your writing, then perhaps you should go solo and take full advantage of the perks of self-publishing. 
PublishDrive is a platform for publishing, distribution, and royalties management that can connect you with all the major resellers and get your book, ebook, or audiobook in front of millions of readers worldwide. All these in a few clicks.
People who want to earn more royalties and manage the publishing process themselves choose to self-publish. 
Here's how to do it with PublishDrive.
How to publish your book with PublishDrive
There are several free self-publishing websites that you may test; below is a brief description of the steps needed to publish with an aggregator such as Publishdrive. 
Once you have

created your account

, go to

My Books

located in the Dashboard, and choose to upload a new title – ebook, audiobook, or print.

Upload your book's files.

Fill out the creators' names.

Fill out the

book's metadata

and add a relevant description. There are

tips for writing a back cover description

that attracts readers.

Set the book's price.

Define your rights and set a publication date. In this step, you can also set

pre-orders

.

Select the stores.

Click

Enable

on each store you want to distribute your book to.

Click on the

Publish

button. 
The Right Publisher
Finding the right novel publisher can be a long process, where authors and editors assess a matching of values and styles. This list should help you get started.
However, if, despite your best effort, you haven't found a good publisher to match your vision, you can go for self-publishing. With the right platform and marketing tools, your books can find their right audiences.