Book Production
How To Turn A Book Into An Audiobook. Distribute It Globally and Reach New Markets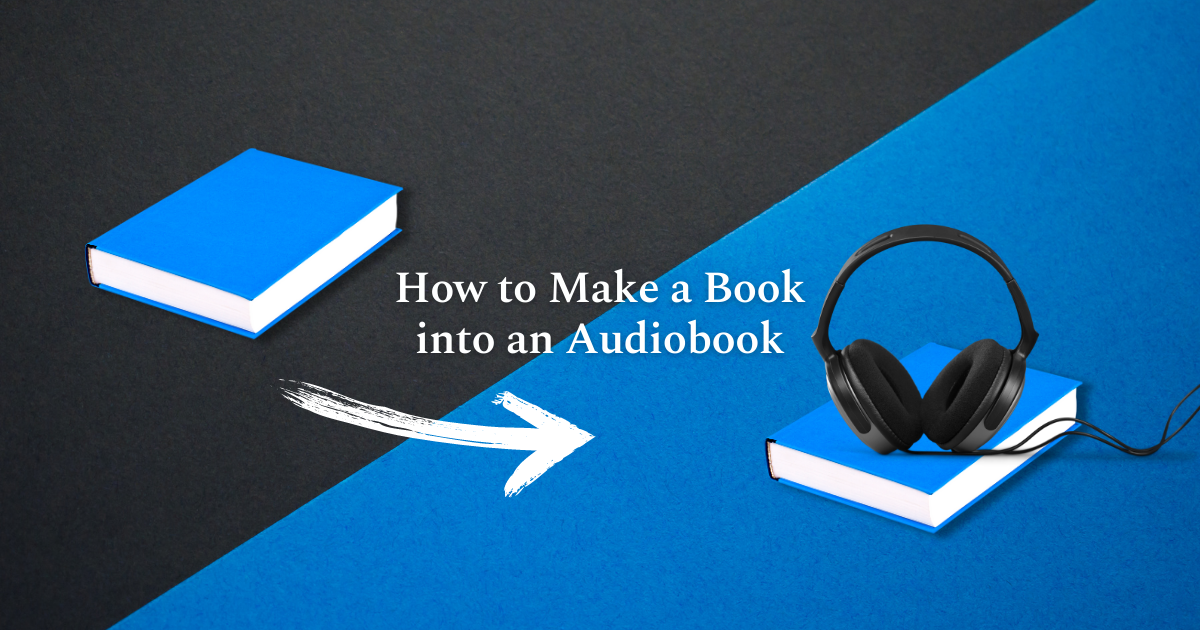 Want to discover how to make a book an audiobook? Or are you more intrigued about how you can make any book an audiobook and effectively tap into the booming audiobook market? You're in the right place.
This guide provides insights on turning your book into an audiobook, with a step-by-step pathway to help you reach more readers by publishing globally and unlocking new revenue streams (yes, additional income). The worldwide fascination with audiobooks isn't going anywhere, and you can ride this wave, too.
What Qualifies as a Good Audiobook (& Some Market Myths)
Creating a good audiobook is about delivering a professional-quality product that resonates with listeners. 
Look beyond the thought of recording your own audiobook as simply the act of reading a book out loud. Understand how to navigate the audiobook format effectively. Are you ready to step up, learn, and potentially earn from audiobooks? 
First, let's see a few misconceptions regarding audiobooks.
Can any book be an audiobook? 
Have you ever encountered the idea that certain books don't translate well into audiobooks? This is a common misconception, and it's essential to address it: you can make any book an audiobook. Well-crafted, edited text can become a good audiobook, giving listeners an enriching experience.
The key lies in correctly understanding how to turn a book into an audiobook. Sometimes, issues arise when dealing with elements like charts, graphs, and images or navigating complex vocabularies that aren't part of everyday speech. In this case, it's crucial to direct the narrator (be it a professional narrator or not) to deliver a performance that brings the text to life.
These challenges don't mean certain books aren't suitable for the audiobook format. Instead, they highlight the importance of an experienced producer who can turn any book into an audiobook. More on this in a minute.
Remember, the growth in audiobook sales is a testament to the broad array of books that work well in this format. Good audiobooks should be clear, emotionally engaging, and effectively convey the author's intent, regardless of the genre or content.
Can you DIY, or do you need a professional narrator?
Converting your book into an audiobook that shows professionalism isn't a walk in the park. It's a process that requires precision, skill, and a certain level of expertise.
You can make your own audiobook using text-to-speech or recording yourself. However, the quality might not be as good. This is unless you learn how to use high-quality equipment. If you're an author who people already know, using your voice for narration can be a big plus.
Taking on this task can be daunting for those who haven't created an audiobook. Hiring a professional team for audiobook production is often the best approach, particularly if you seek an efficient process.
An experienced audiobook production team provides various services that can immensely benefit your project. For instance, they can:
Record your audiobook in a high-quality studio, guided by a seasoned director and featuring professional

voice actors

who can truly embody your book's characters and narrative tone.

Employ the expertise of an

audio engineer

who will fine-tune your audiobook to meet the highest quality audio standards.

Design appealing audiobook

cover images

that visually represent your content, attract potential listeners, and stand out on online audiobook platforms.
Where can you find professional narrators?
Turning your book into an audiobook requires the perfect voice to bring your words to life. But where can you find such a voice? 
The search for the perfect narrator can start by listening to numerous audiobook samples. Identify whose voice and style resonate with you the most, and research if they're open to collaborations with independent authors.
Another great resource is online communities, such as audiobook narration groups on Facebook. These platforms often feature recommendations and discussions about narrators who have garnered acclaim within the community.
Be prepared, though: top-tier narrators usually demand higher fees, and their availability might require you to wait several months. However, the resulting quality and increased potential for a higher royalty share from audiobook sales can make this a worthwhile investment.
If you prefer to bypass this search, consider employing a full-service production company. Audiobook Creation Exchange and Scribe are services that help you find the right voice talent for your project. They ensure that your written text becomes a successful audiobook.
Is it a lengthy process? 
Creating an audiobook can vary in length depending on the route you choose to take and the quality you desire.
If you decide to go the DIY route, you'll have complete control over the process, which can be rewarding. This approach allows you to deeply understand every step, from narration to editing, and to develop new skills. However, remember that the timeline can be longer due to the learning curve.
On the other hand, partnering with an experienced production team can streamline the process. They can make high-quality audiobooks and turn your book into an audiobook in about two months. This timeline, though, can change depending on your chosen narrator's availability.
What Are the Benefits of Turning a Book into an Audiobook? 
For many authors, the division between physical books and audiobook sales is evening out, with some genres even seeing more audiobooks being sold than their physical counterparts.
Why the surge in popularity? 
Many readers invest in both physical and audiobook versions of their favorite titles, using the dual formats to suit their lifestyles—listening during their daily commute, then switching to reading in bed at the end of the day. The result? Your book becomes accessible to a wider audience. 
Is an audiobook a book? Well, yes, a book with benefits. Here are some.
1. Another source of income
Turning your book into an audiobook is not just about accessibility. It's also a venture that opens up an additional revenue stream and an opportunity for increased exposure. From podcast features to TV appearances, an audiobook can facilitate connections with potential clients, employers, and investors.
2. Wide accessibility 
Remember, the appeal of audiobooks stretches to diverse audience groups. These include busy individuals, those who prefer listening over reading, the visually impaired, those with reading difficulties, and high-volume readers. The latter group, composed of avid readers and lifelong learners, often exhibits a hunger for knowledge, making them one of the most committed groups of audiobook consumers.
3. Never out of stock
Unlike physical books, audiobooks are always "in stock." They are digital products that can be purchased and downloaded from any corner of the globe. You don't have to fret about your book being displayed on store shelves. With the right distribution strategy, your book can be omnipresent worldwide.

How To Turn Books Into Audiobooks: A DIY Guide 
With these factors in mind, let's dive into a step-by-step guide on how to convert your book to an audiobook and explore the opportunities this booming format offers. 
Note: These steps are for creating your own audiobook, with a bit of help from professionals to fine-tune your work and have the perfect result. If you decide to go with professional services and narrators from the start, you can skip these steps and go to the distribution part.
1. Do your prep work
The initial phase of making a book into an audiobook involves meticulous preparation of your manuscript, regardless if you do the work yourself or work with a team of professionals. Investing time in this step can save you considerable effort and resources.
This is what you should check on your to-do list:
Think about handling elements like charts and images before stepping into the recording phase. A traditional method is offering a supplementary PDF for download alongside the audiobook, but this doesn't always work perfectly, especially for small-screen devices.
In the narration, you can inform listeners where to find the referenced images at the outset. However, for full accessibility, consider using services like Scribely, which provides detailed descriptions of such visuals, making them understandable to all listeners.
Regardless of your chosen approach, you'll need to adjust your manuscript accordingly, either adding these descriptions or removing references that may not make sense in an audio format.
Handle difficult pronunciations
Thoroughly inspect your manuscript for potentially challenging words or phrases. Even the most seasoned voice actors may struggle with unfamiliar terms or foreign names. Tools like Pozotron can assist in this process, providing invaluable pronunciation assistance. If necessary, include the phonetic pronunciation of tricky words directly within the manuscript.
Should you decide to be your own narrator, ensure you read your entire manuscript aloud multiple times before entering the studio. Identify any stumbling blocks and make adjustments for a smoother reading experience.
Decide on character voices
In nonfiction, using distinct character voices is usually not recommended. However, if you're dealing with a fiction manuscript, you may want certain characters to sound different. Make these decisions beforehand, and consider using color coding to distinguish each character's dialogue. This initial groundwork will pave the way as you proceed. 
2. Set up space and equipment
Before diving into recording equipment, consider the space. The recording environment significantly influences the audio quality of your production.
Prepare the recording environment
Living in an ever-buzzing world, we learn to ignore many background noises, but a sensitive microphone will capture these sounds, including air conditioning hums, traffic noises, or even chirping crickets. Therefore, setting up a sound booth becomes a priority when planning to record your audiobook independently.
Sound booths, such as those offered by StudioBricks, aren't cheap but offer excellent sound isolation. However, before investing, consider your needs and measure the ambient noise in your prospective recording area.
After securing a suitable space, you'll need some additional equipment: a computer placed outside the sound booth, a wireless keyboard and mouse, a monitor for inside the booth, headphones, professional-grade recording software, a microphone, a pop filter, and a professional interface/preamp.
For headphones, go for professional closed-back studio headphones that let you hear your recordings in detail. 
The microphone and preamp are vital parts of your setup and need to be professional-grade.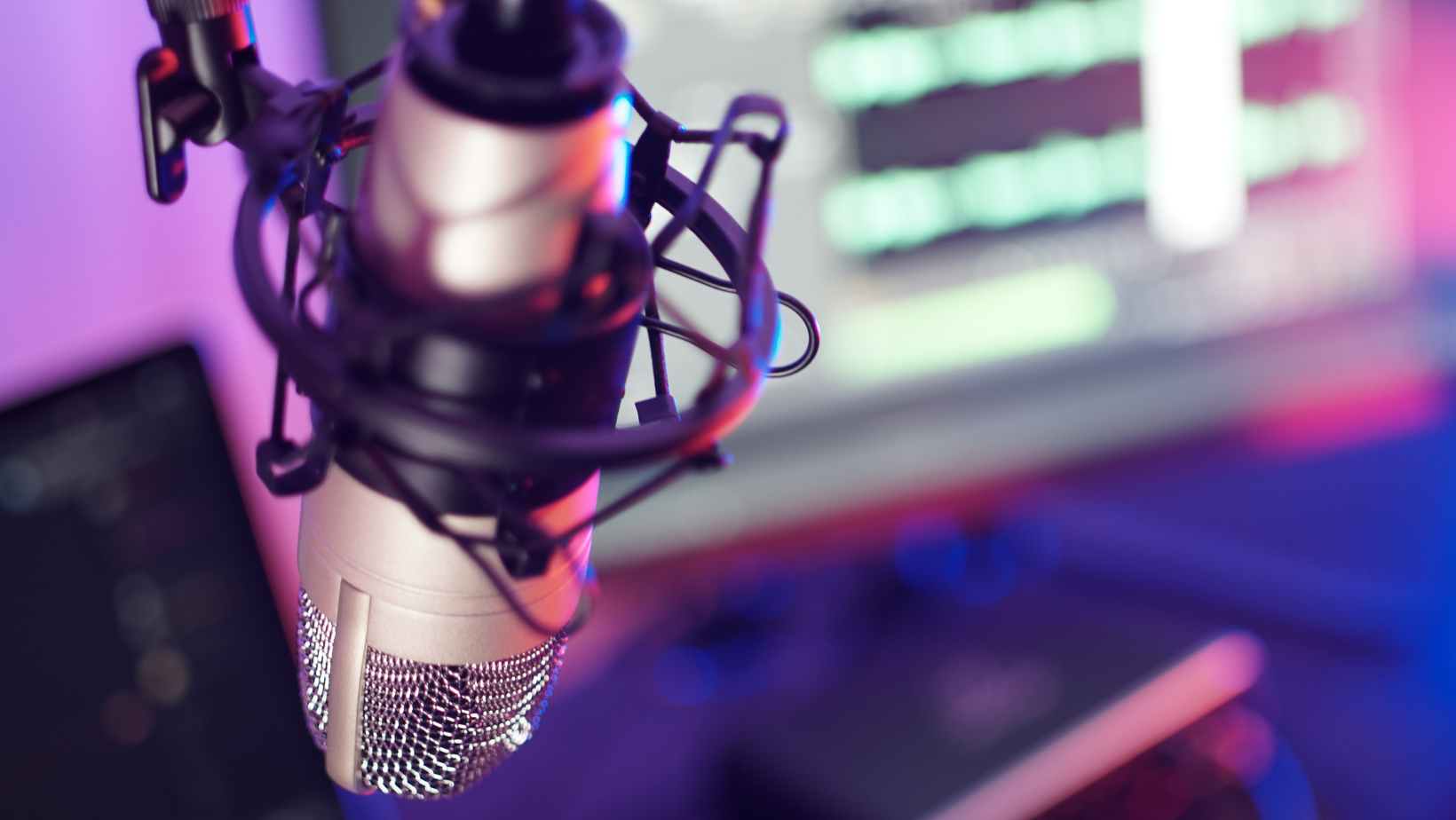 3. Plan your recording
Plan your recording sessions wisely. In general, English-language books result in approximately 9,000 words per hour of audio. But generating that one-hour audio segment can take around 2 to 3 hours of actual recording time, and possibly longer if you're a beginner in audiobook recording.
Furthermore, consider setting aside time for an experienced audiobook director who can guide you through your narration. They can help elevate the quality of your vocal performance and assist you in minimizing common speech disruptions like pops, clicks, and mouth noises that occur in regular conversation.
4. Review your files with an editor
The next step in making your book into an audiobook is to transfer the audio files to an audio engineer who will transform them into your final audio product.
The role of an audio engineer is crucial as they refine the audio by eliminating unwanted sounds. They ensure the pacing remains smooth and consistent and confirm the files comply with distribution requirements. It's important to find an audio engineer with significant experience in handling audiobooks.
Make sure you find an individual with ample experience in editing audiobooks, as the process differs greatly from working with music. Billing is usually on a per-finished-hour basis, meaning charges are based on the length of your final audiobook, not the duration of your original recordings.
5. Design a cover image
Cover design matters, and authors need to nail it to ensure their audiobook will attract as many listeners as possible. 
If you're satisfied with the cover of your ebook (that is, if your audiobook has an ebook counterpart), you can use the same image to create a version for your audiobook. The desired specifications are:
A JPG file with dimensions of 2400 x 2400 pixels

RGB color model (not CMYK)

Minimum of 24-bit color depth (equivalent to 24-bits per pixel in an 8-bit RGB Photoshop image)

Resolution of at least 72 dpi

A file size of less than 5 MB
These requirements will ensure your audiobook cover maintains its visual integrity across various platforms.
Distribute Your Audiobook Globally
After you have your audiobook ready, the next step is to distribute it so you can reap the benefits of your hard work.
You can search for platforms that distribute audiobooks and upload your audiobook individually to each of them, or go for an aggregator and launch your audiobook on multiple platforms at the same time with just a few clicks.
PublishDrive is an aggregator that presents the perfect network for authors and publishers to enhance their visibility, tap into fresh markets, and boost their revenue. 
Whether you're looking to target specific linguistic markets or desire broad, international exposure, PublishDrive's vast network offers options to meet any goal.
The following chart breaks down PublishDrive's audiobook distribution channels and outlines why you should aim to have your audiobook featured on each channel.
| | | |
| --- | --- | --- |
| Platform Name | Platform Details | What PublishDrive Offers |
| Apple Audiobooks | Preinstalled on all Apple devices, reaching readers in over 50 countries. Seamlessly integrates with Apple's ecosystem of devices and services. | Direct publisher account management, price promotion opportunities, in-store featuring opportunities, and secure review copy distribution tool. |
| Audible | Leading provider of digital audiobooks and spoken-word content in North America, Europe, Asia & Pacific. | - |
| Google Play Audio | Preinstalled on Android devices, reaching billions of readers in over 46 countries worldwide. | Secure review copy distribution tool. |
| Kobo Audio | Digital reading company with a global presence. Offers an audiobook platform with features such as recommendations, syncing across devices, and adjustable playback speed. | - |
| Overdrive Audio (Libby) | One of the largest library providers, operating in 75 countries. Offers lending service for digital content to libraries and schools. | In-store featuring opportunities. |
| Bookmate Audio | Subscription-based service focusing on Russia, South-East Asia, and US, UK, and Spain markets. | Occasional promotional opportunities for Russia, Indonesia, and the Philippines. |
| CNPeReading Audio | Exclusive to PublishDrive, provides audio content to libraries in China and East Asia. | Occasional promotional opportunities for Chinese libraries. |
| Findaway | Worldwide audiobook aggregator selling to retailers and subscription services, such as Spotify. | Occasional promotional opportunities. |
| Gardners | UK-based wholesaler and distributor operating in the UK, Sweden, Poland, and Denmark. Provides a range of services, including e-commerce solutions. | Occasional promotional opportunities for newly released titles. |
| Voxa Audio | First subscription mobile reading app for ebooks and audiobooks in Romania. | - |
| LazyJoy Audio | Worldwide digital reading aggregator offering spoken-word entertainment, audiobooks, ebooks, and picture books. | - |
| Storytel Audio | Swedish-founded digital subscription service operating in 20 countries. Allows offline download of audiobooks and ebooks. | In-store featuring opportunities. |
| Empik | Polish retail chain that sells cultural and entertainment products. Offers a modern and innovative approach to retail and has its own subscription platform. | - |
How to distribute through PublishDrive
Here's a streamlined guide on how to reach them all via PublishDrive:
1. Start by logging in or signing up for PublishDrive, then select My Books > Upload a New Book > Audio format.
2. Upload your audio files, ensuring they meet the following requirements:
A valid mp3 file of 192 kbps or higher

High quality with no background noise

Each file completes a chapter

Chapter number/title is clearly spoken at the beginning of each file

Each file includes 3-5 seconds of silence at the start and end

Each file lasts up to 78 minutes
Arrange your files in the correct chapter order by dragging them into the list.
Upload your cover image, ensuring it's in JPG format with an RGB color scheme and a minimum resolution of 1400x1400 pixels. 
Optional materials include a marketing document and a 5-minute max sample mp3 file.
3. Add metadata:
Fill in the details about the author,

editor

, translator, and narrator.

Enter the appropriate information in corresponding fields, such as the book title and subtitle.

Classify your book into the

most fitting category

.

Set the price, confirm the

copyright

, and specify the publication date, particularly useful for potential

pre-orders

.
4. Select the distribution stores once everything is in order, click Enable on your chosen retailer's list to distribute your audiobook globally.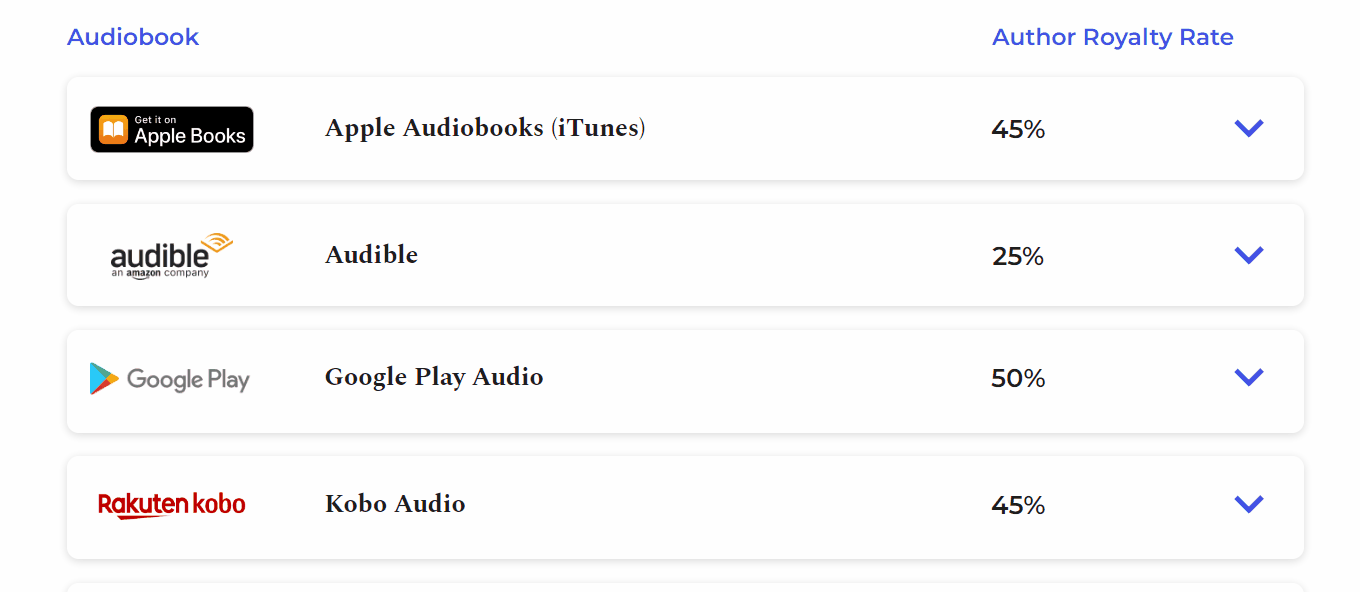 Time to Record
Turning a book into an audiobook can seem like a daunting process. Yet it can be broken down into manageable steps: from preparing your recording environment to recording and editing the audio, creating a compelling cover, and finally, uploading your files to a publishing platform like PublishDrive. 
The choice to narrate and produce the audiobook yourself or hire a professional team depends on factors like your budget, time, and skill level. 
Setting the price of your audiobook is another significant consideration and should be reflective of the quality of production, the book's potential audience, and market trends. 
Although creating an audiobook requires an upfront investment, it could open up new revenue streams and enable you to reach a broader audience.