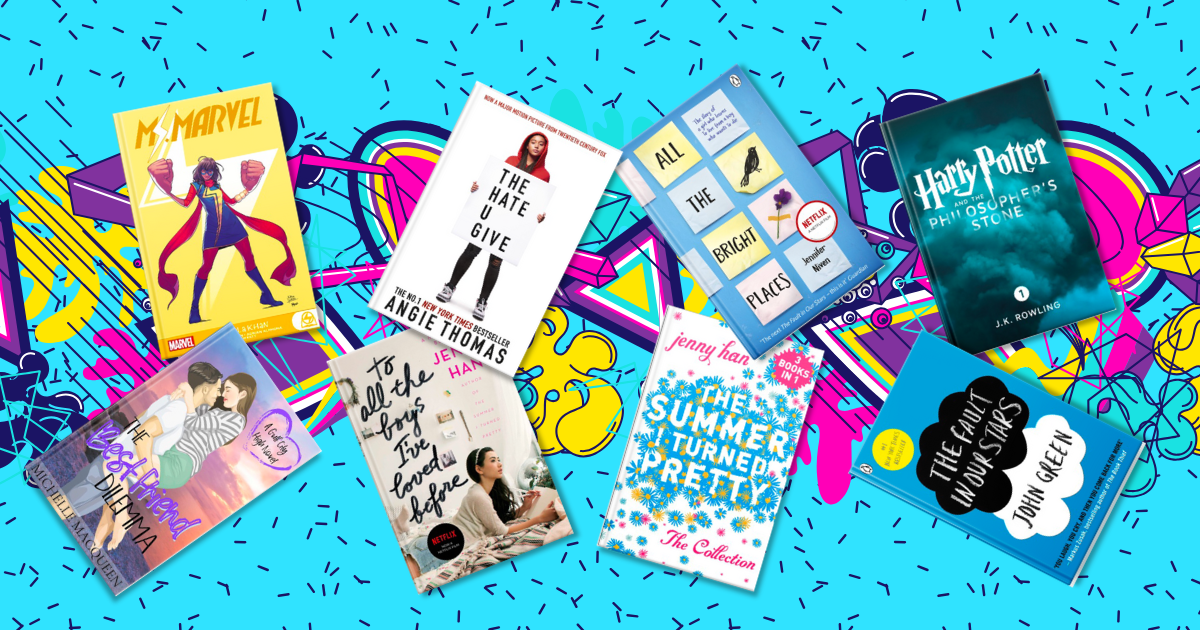 Thinking about entering the young adults' book category? Good call. The demand for digital books and easy reads for young adults is high. In 2023 (up until July), authors sold almost twice as many YA fiction books via PublishDrive compared to last year's same period. And with digital publishing, it's never been easier to distribute your book worldwide (without an agent). 
This guide goes over how to get a novel published by self-publishing or traditionally with YA publishers.
The Market for Young Adult Books
As of 2022, YA books make up 4.58% of all book sales, a figure that has climbed from 3.43% in 2018—indicating a robust 34% increase. While writing for teens might have been considered a smaller market segment, the current trends suggest otherwise.
The YA segment, along with children's books, is valued at $11.34 billion globally and is predicted to experience an annual growth rate of 3.5%, reaching an estimated $13.02 billion within the next five years. 
Those engaged in writing and publishing should take note: not only are YA books gaining ground, but their market is also projected to grow at a pace faster than other categories. For authors contemplating writing a book, the YA genre is promising and expected to outpace other sectors in published books.
P.S. PublishDrive is an all-in-one self-publishing platform that gets your book into thousands of bookstores worldwide.
Writing Young Adult Fiction Books
When writing your YA fiction, you want to know the ins and outs of YA literature to create your best work. Make sure to read a ton of YA classics as well as recent releases. 
"Sometimes, I reread my favorite books from back to front. I start with the last chapter and read backward until I get to the beginning. When you read this way, characters go from hope to despair, from self-knowledge to doubt. In love stories, couples start out as lovers and end as strangers. Coming-of-age books become stories of losing your way. Your favorite characters come back to life." ― Nicola Yoon, Everything, Everything.
YA Genre Explained 
YA book marketing is directed towards those aged 12 to 18. But, in fact, market estimates show almost 70% of YA books are purchased by adults older than 18. So, we have an audience of teen readers, adult readers, plus parents who buy for their teens.
YA is popular for older readers because of how universal these stories are. Young people are going through some of life's most formative years, navigating important questions about individuality, career, love, mental health, society, and much more. These are coming-of-age stories that many of us can relate to.
Check out this quick video about common tropes in YA:
💡Writing tip: If your novel is a bit more mature than the usual YA, consider niching your category under new adult.
Young adult books best sellers
Here are some bestselling YA books to get you started and inspired. Keep informed on the latest hits by monitoring top young adults books online and following dedicated awards.
Steps on How to Self-Publish Young Adult Books
When self-publishing your completed book, here is what to expect. At PublishDrive, we have your back if you choose against traditional publishing.
1. Format and convert your manuscript
To publish in stores like Amazon Kindle Direct Publishing and Barnes & Noble, you'll have to submit two main files: 1) your book cover design and 2) your manuscript formatted and converted to the right digital format (ebook, audiobook, or print-on-demand).
Find an expert on sites like Upwork or Fiverr to format your book. Or you can do this yourself:
For ebooks, this looks like getting rid of all formatting on your Word or Docs file. Then, you'd need to re-format your manuscript under

ebook formatting requirements

. Lastly, use an

ebook converter

to generate an epub or mobi file.

For

print books

, it's a similar process except for the conversion step. See

print formatting requirements

. (It may sound surprising, but young bookworms sometimes

prefer physical books

.)

For audiobooks, you'll need to hire a narrator and separate your mp3 files by chapters. See

how to publish an audiobook

.
2. Design book cover
In a sea of competition, your book deserves a winning cover design. As one of the first things potential customers come across, treat your cover design as a crucial book marketing component.
I suggest investing in a professional who can design your cover with industry standards in mind. But if you're on a tight budget, it's possible to DIY. Tools like InDesign or Canva (this one's free) are great for creating your own designs. 
Make sure to educate yourself on cover requirements first (fonts included!). Take a look at bestselling book covers in your genre, too. Identify common elements.
3. Choose a self-publishing platform
After taking care of your manuscript and cover files, all that's left is choosing a platform to self-publish and start selling. There are quite a lot of options available, so I picked a handful of the best self-publishing companies for you to know.
1. Amazon KDP
Amazon is the mecca of online books, capturing 60% of the global book market. It's free to self-publish and get up to 70% royalties.
2. Ingram
Surveys suggest that 60% of teens prefer physical books. As the #1 print provider that reaches over 39,000 retail stores, you don't want to miss selling print books to Ingram. With print-on-demand, it's easy to set your book up for print distribution without having to buy stocks of your book in advance.
3. Apple Books & Google Play Books:
Both of these apps are pre-installed on their respective devices (iOS and Android). That's literally billions of potential readers you can reach while collecting up to 70% royalties.
🌟 PublishDrive
The all-in-one self-publishing platform gets your book into all major retailers mentioned above and tens of thousands of more channels. Also, you keep 100% of the net royalties you earn with stores. See PublishDrive's store partners.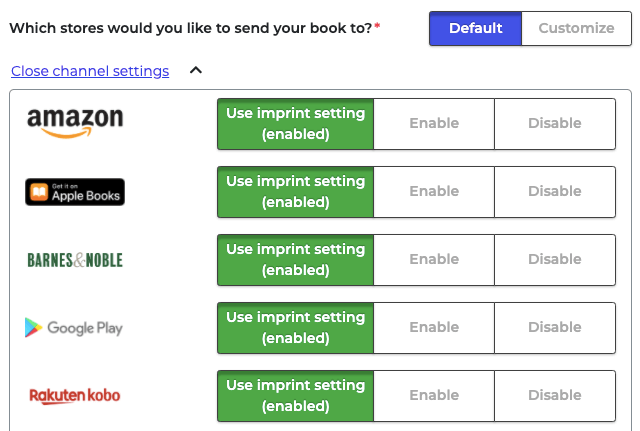 Notes:
We have

compared aggregators

to help authors identify which service provider best suits their needs. 

We have arguments for why a subscription-based model is a better investment for author business.
Promoting Young Adult Books
When it comes to promoting young adult books, here are pointers to know –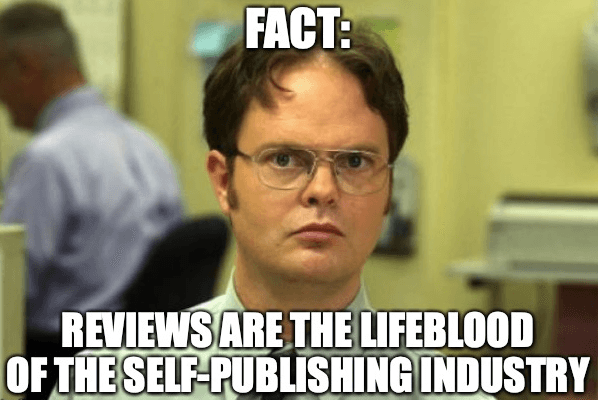 1. Book reviews
Yes, reviews are the lifeblood of the self-publishing industry. Before launching a marketing campaign, it's advised you get at least five solid reader reviews. Readers won't risk purchasing a book with no reviews.
2. Pre-orders
Stores count sales on the first day of release. You can collect orders in advance and shoot up your sales count on launch day for a chance to land on bestseller lists. Set pre-orders up as early as you can!
3. Online presence
With your pre-order set, make sure you promote it on your social media channels or email lists. In general, have at least an author website so that people can find you.
4. Price promotions
Authors and publishers achieved more book sales by running free or discounted book campaigns in spaces like Amazon. These work. You can now run price promotions directly from the PublishDrive Dashboard.
5. Featuring
With your free or discounted book, advertise to places like Freebooksy to reach millions of book lovers looking for good bargains. You can advertise your book there and other sites from Written Word Media via PublishDrive.
6. Libraries and schools
Teens readers find books through libraries and high schools. Don't just stop with online efforts. Contact your local libraries or schools to see if they'd accept your book. 
For the reader, a library option is a low-cost way to read. It's also a low-risk way to try out new content from a new author. For authors, a library option can help boost discoverability and earn more royalties. See how to market your book to libraries like OverDrive, Bibliotheca, Scribd, etc.
8 Young Adult Fiction Publishers
Navigating the landscape of YA publishing companies can be daunting, especially when you're looking for the perfect fit for your manuscript within the publishing industry.
If your dream is to see your work published by YA fantasy publishers, then this is for you. We've rounded up some of the most reputable and innovative publishers in the field, actively shaping YA literature's future. 
Note that some of these outlets are among the YA publishers accepting submissions (in 2023 and beyond). 
1. Page Street Publishing
Page Street Publishing is a dynamic and innovative publishing company that has quickly gained recognition for its diverse range of books. Known for their high-quality, visually stunning publications, they have carved out a niche in various genres, including young adult fiction.
They offer a personalized touch, working closely with authors to develop their work to its full potential. One of the appealing aspects for emerging writers is that Page Street Publishing is often open to submissions, providing a valuable entry point into the publishing industry.
2. David Fickling Books
DFB operated as an imprint for approximately 12 years, initially under the umbrella of Scholastic and later as a part of Random House. In 2013, the company transitioned to an independent business structure. 
It joined forces with its separate but affiliated company, which publishes the new children's comic called "The Phoenix," to create a collective known as DFB Storyhouse.
3. VERSIFY
VERSIFY, an imprint of HarperCollins, is a platform for diverse voices. It targets various age groups through picture books, novels, and nonfiction, aiming to reflect the lives and potentials of all children and young people. 
These books aim to capture young readers' interest and inspire them to envision and contribute to a better world.
4. Quirk Books
Established in 2002, Quirk Books specializes in publishing a carefully selected range of unconventional books that span various genres and categories aimed at both adults and children. 
Known for their books that encourage discussion and social sharing, they focus on packaging and positioning to attract a broad readership. Submissions are open; find their guidelines here. 
Some of their best-selling titles include Miss Peregrine's Home for Peculiar Children, Grady Hendrix's standout horror novels like My Best Friend's Exorcism and The Southern Book Club's Guide to Slaying Vampires, as well as unique works such as Pride and Prejudice and Zombies, The Baby Owner's Manual, and The Astrology of You and Me.
5. Soho Teen
Initiated in 2013, Soho Teen started by focusing on a limited annual list of 7-10 YA mystery and thriller titles.
The imprint expanded its scope to include novels centered on teenage identity and self-discovery, especially those with unconventional formats or narrative structures. 
Their list of authors features esteemed figures in the YA realm, filmmakers, screenwriters, musicians, and New York Times bestsellers. They prioritize introducing debut authors with fresh, exciting voices.
6. UQP
UQP was founded in 1948 as a wholly-owned subsidiary of The University of Queensland. The publishing house is recognized for its culturally significant contributions in various genres, including fiction, non-fiction, and poetry, as well as children's and young adult literature.
UQP specializes in literary works, poetry, and stories from Aboriginal and Torres Strait Islander communities. It aims to enrich and inspire readers while significantly impacting the arts and literature in Australia and globally. 
Submissions are open based on the guidelines.
7. Red Deer Press
Red Deer Press is a publisher specializing in high-quality children's picture books, including illustrated Indigenous titles, contemporary juvenile and young-adult fiction, and adult fiction and non-fiction. 
Red Deer is among the YA publishers open to unsolicited submissions.
8. Odyssey Books
Odyssey Books publishes books that are well-crafted and intellectually and emotionally stimulating. The publisher believes in the transformative power of literature, specializing in works that push boundaries.
For Odyssey Books, each new title is viewed as a collaborative effort, underlining their respect for the aspirations and input of their authors.
Go, Young Adults!
YA books offer an expansive and growing market for authors, capturing the imagination of not only teenagers but also adults who appreciate relatable themes and emotional resonance. With the YA market projected to grow faster than other categories in the coming years, it presents a lucrative opportunity for authors. 
Writing for teens allows authors to potentially impact a younger generation, shaping their perspectives and encouraging a lifelong love of reading. 
And there you go. Self-publishing a book has never been quicker or easier.
Sell Your YA Book in Thousands of Bookstores
✅ Easy distribution to 400+ bookstores and 240K+ libraries
✅ One platform for all your publishing needs
✅ Join indies who made 85% more book sales in 2020