Thinking about entering the YA book category? Good call. Since the outbreak of the pandemic, the demand for digital books has ballooned – and young adult fiction books are in the lead. This year alone, authors selling YA fiction made 429% more sales via PublishDrive. And with digital publishing, it's never been easier to distribute your book worldwide (without an agent). This guide goes over how to self-publish young adult books quickly and easily.
The Market for Young Adult Books
The young adult books market is thriving. A recent report shares how "the global children and young adult books market size is expected to grow from $16.88 billion in 2020 to $18.2 billion in 2021 at a compound annual growth rate (CAGR) of 7.8%...The market is expected to reach $21.95 billion in 2025."
Asia Pacific is the largest region, capturing 34.3% of the total children and young adult market in 2020. The fastest-growing regions are in the Middle East and South Africa, expected to grow by 13% and 9.7% respectively by 2025. Africa follows next by 8.8% and Eastern Europe by 7%.
When distributing your YA book, maximize your reach and selling potential by tapping into global markets.
P.S. PublishDrive is an all-in-one self-publishing platform that gets your book into thousands of bookstores worldwide.
Writing Young Adult Fiction Books
When writing your teen fiction, you want to know the ins and outs of YA literature to create your best work. Make sure to read a ton of YA classics as well as recent releases. Here are some favorites to get you started (recognize them?):
Harry Potter by JK Rowling
The Fault in Our Stars by John Green
Hunger Games by Suzanne Collins
To All the Boys I've Loved Before by Jenny Han
What makes YA what it is? The genre is marketed towards those aged 12 to 18. But market estimates show almost 70% of YA books are purchased by adults older than 18. So we got an audience of teen readers, adult readers, plus parents who buy for their teens.
YA is popular for older folks because of how universal these stories are. Young people are going through some of life's most formative years, navigating important questions about individuality, career, love, mental health, society, and much more. These are coming-of-age stories that many of us can relate to.
Check out this quick video about common tropes in YA:
More tips:
If your novel happens to be a bit more mature than the usual YA, consider niching your category with New Adult.
After completing your first draft, it's crucial to edit and rewrite as much as you can. Hire an editor or find beta readers to review your work.
See this list of self-publishing and writing resources.
"Sometimes I reread my favorite books from back to front. I start with the last chapter and read backward until I get to the beginning. When you read this way, characters go from hope to despair, from self-knowledge to doubt. In love stories, couples start out as lovers and end as strangers. Coming-of-age books become stories of losing your way. Your favorite characters come back to life." ― Nicola Yoon, Everything, Everything
Steps on How to Self-Publish Young Adult Books
When it comes to publishing your completed book, here is what to expect –
1. Format and Convert Your Manuscript
To publish in stores like Amazon and Barnes & Noble, you'll have to submit two main files: 1) your book cover design and 2) your manuscript formatted and converted to the right digital format (ebook, audiobook, or print-on-demand).
Find an expert on sites like Upwork or Fiverr to format your book. Or you can do this yourself:
2. Design Book Cover
In a sea of competition, your book deserves a winning cover design. As one of the first things potential customers come across, treat your cover design as a crucial marketing component.
I suggest investing in a professional who can design your cover with industry standards in mind. But if you're on a tight budget, it's possible to DIY. Tools like InDesign or Canva (this one's free) are great for creating your own designs. Make sure to educate yourself on cover requirements first. Take a look at bestselling book covers in your genre, too. What elements do they share?
Here's a mock cover design I created on Canva (you can do it too!):
3. Choose a Self-Publishing Platform
After taking care of your manuscript and cover files, all that's left is choosing a platform to self-publish and start selling. There are quite a lot of options available, so I picked a handful of the best self-publishing companies for you to know:
Amazon KDP: Amazon is the mecca of online books, capturing 60% of the global book market. It's free to self-publish and get up to 70% royalties. However, KDP requires you to sell only to them and no one else for the first 90 days.
Ingram: Surveys suggest that 60% of teens prefer physical books. As the #1 print provider that reaches over 39,000 retail stores, you don't want to miss selling print books to Ingram. With print-on-demand, it's easy to set your book up for print distribution without having to buy stocks of your book in advance.
Apple Books & Google Play Books: Both of these apps are pre-installed on their respective devices (iOS and Android). That's literally billions of potential readers you can reach while collecting up to 70% royalties.
🌟 PublishDrive: The all-in-one self-publishing platform gets your book into all major retailers mentioned above and tens of thousands of more channels. Also, you keep 100% of the royalties you earn with stores. See PublishDrive's store partners.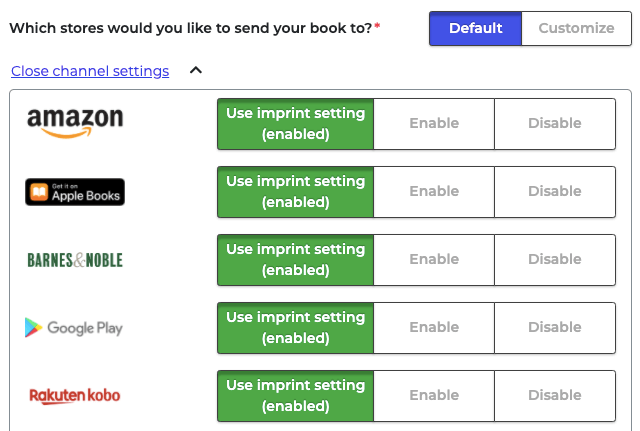 Promoting Young Adult Books
When it comes to promoting young adult books, here are pointers to know –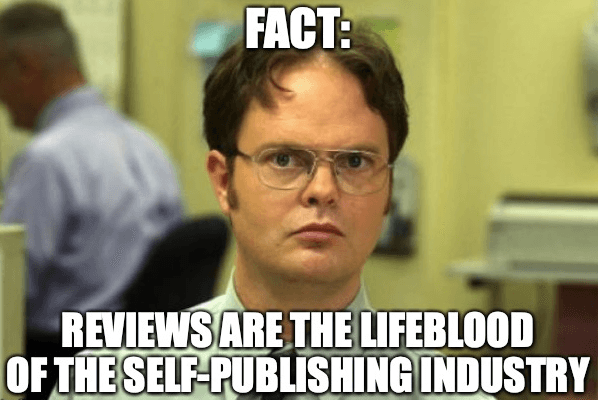 Book reviews: Yes, reviews are the lifeblood of the self-publishing industry. Before launching a marketing campaign, it's advised you get at least five solid reader reviews. Readers won't risk their purchase on a book with no reviews.
Pre-order: Stores count sales on the first day of release. You can collect orders in advance and shoot up your sales count on launch day for a chance to land on bestseller lists. Set one up as early as you can!
Online presence: With your pre-order, promote the heck out of it on your social media channels or email lists. In general, have at least a website so that people can find you.
Price promotions: Authors and publishers achieved 10x more book sales by running free or discounted book campaigns in spaces like Amazon. These work.
Featuring: With your free or discounted book, advertise to places like Freebooksy to reach millions of book lovers looking for good bargains. Or check out these free featuring opportunities.
Libraries and schools: Teens readers find books through libraries and high schools. Don't just stop with online efforts. Contact your local libraries or schools to see if they'd accept your book. See how to market your book to libraries.
And there you go. Self-publishing a book has never been quicker or easier.
Sell Your YA Book in Thousands of Bookstores
✅ Easy distribution to 400+ bookstores and 240K+ libraries
✅ One platform for all your publishing needs
✅ Join indies who made 85% more book sales in 2020